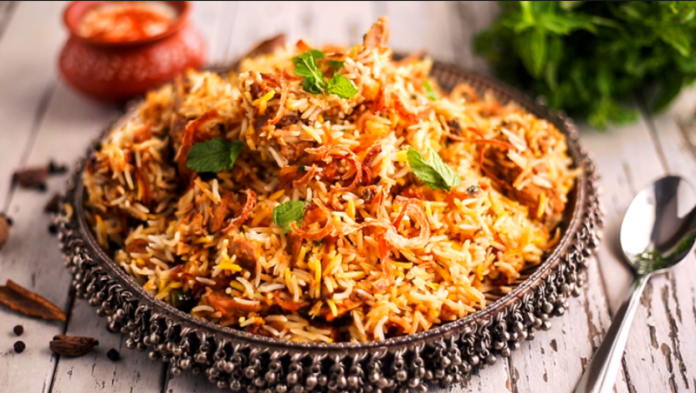 Let's just begin by saying that there's nothing which a good plate of Biryani can't fix for us! It is literally that one dish which spreads happiness all over. And we know how people would do just about anything to get their perfect plate from their favourite Biryani spot! We all have one after all, right? In case you are looking to experiment with new Biryani hubs in town, then you must check out the following spots for some mouth-watering Biryani in town!
1. Biryani Art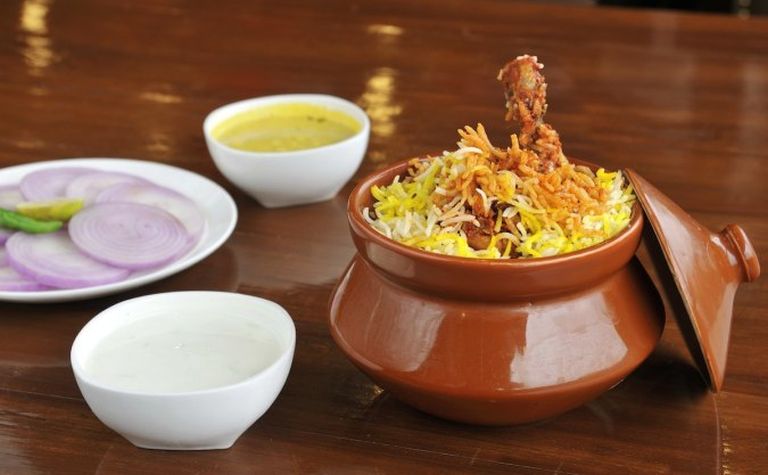 Famous for their authentic Hyderabadi Biryanis, Biryani Art gives us major foodie goals. Whether it's vegetarian or non-vegetarian, they've got them all on their menu, ready to be gobbled up. Biryanis on their menu are Royal Hyderabadi Biryanis with various veggies, meat chunks and spices added to the rice. Vegetarians out there you have options of Soya Biryani, Paneer Biryani and Mushroom Biryani, while non-vegetarians have Keema Biryani, Murg Dum Biryani, Gosht Biryani, Egg Dum Biryani and Prawn Dum Biryani, yummy!

Where: Gurgaon & Noida
Contact: +91 9654674333

2. 19 Flavours Biryani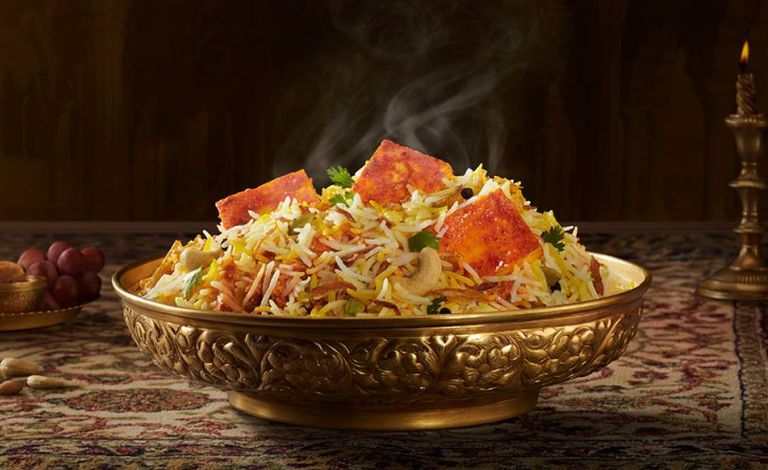 19 Flavours Biryani is an amazing delivery restaurant that serves authentic North Indian and Mughlai cuisine. Just like its name, their Biryanis have an amazing aroma and is accompanied by raita and chutneys, which is quite drooling. With varieties such as Shahi Soya Chaap Biryani, 19 Special Kathal Biryani, Delightful Vegetable Biryani, Kolkata Style Egg Biryani and Udham Chicken Biryani this place is definitely worth ordering from!

Where: Dwarka & Gurgaon
Contact: +91 9958181919
3. Al Jawahar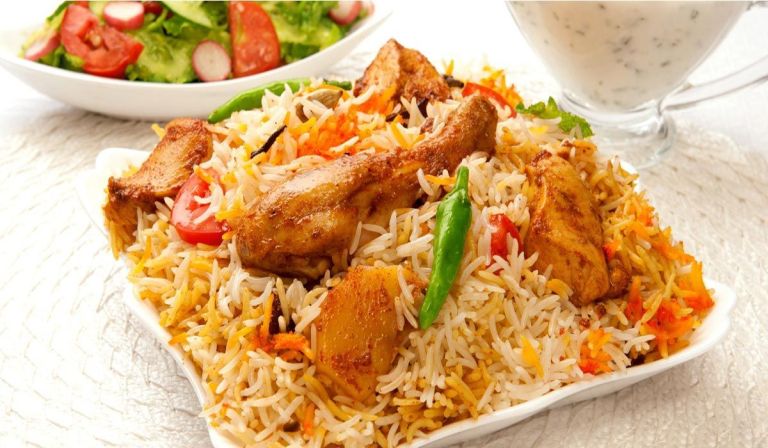 Al Jawhar is the first place which comes to our mind and one of the oldest restaurants in Delhi which is located near Jama Masjid. Their Chicken Biryani is a must-have! The honey-coloured rice and chunky pieces of chicken is the total treat and will certainly make your tongues wag for more! Apart from Biryani, you can also hog on some delicious curries in their menu including Chicken Korma, and Badam Pasanda. For vegetarians, they have a smaller menu which has Dal Makhani, Palak Paneer, Mutter Paneer and Malai Kofta.If you're craving an authentic desi meal head to Al Jawahar!

Where: 8, Jama Masjid – Matia Mahal Road, Matia Mahal, Opposite Gate 1, Jama Masjid, New Delhi
Contact: 011 23264126

4. Biryani Blues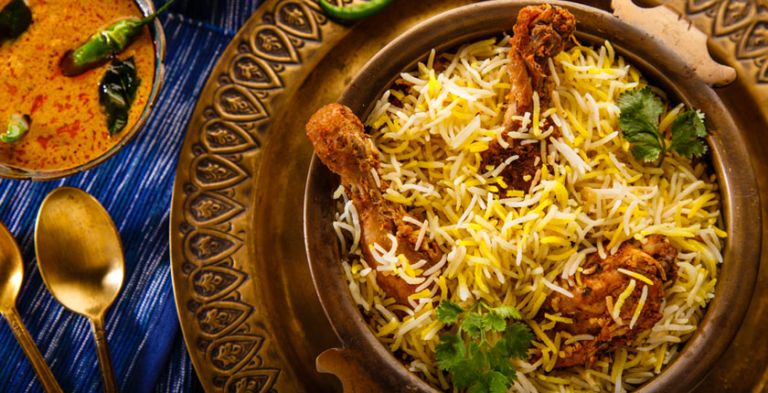 With an over 30 outlets in Delhi NCR, Biryani Blues is the perfect choice to satisfy your Biryani cravings. The consistency in terms of quantity and quality is highly commendable. Biryani is always perfectly cooked and the aroma is enough to make us drool! Go and try their premium veg, chicken and mutton Biryanis now!

Where: Delhi, Noida & Gurgaon
Contact: +91 8010801000

5. Biryani By Kilo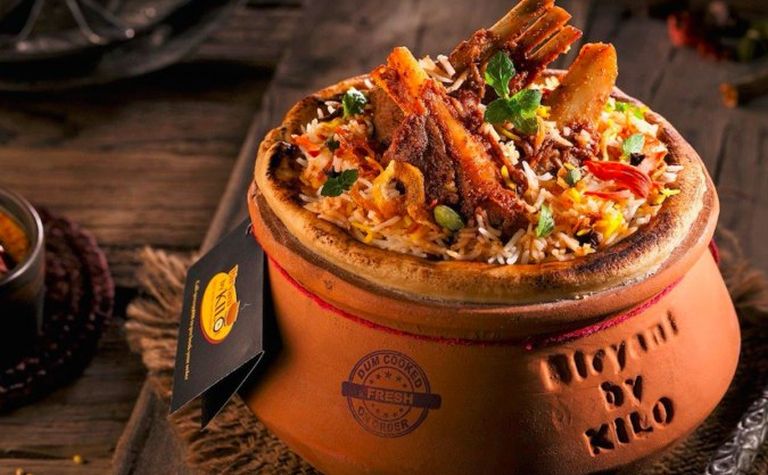 Be it Hyderabadi, Kolkata or Lucknowi Biryani, at Biryani By Kilo you will find all these and much more! With over 15 delivery-only restaurant, their presentation of food will make you swoon. The Biryani comes properly packed in an authentic handi. Not just that they even send extra candles in case you want to reheat. To enhance the taste of Biryani they also give zesty Salan! Mutton and Prawn Biryani is a must try! Apart from the Biryanis, they have super delicious Galouti Kebabs and are simply the best!

Where: Delhi, Noida & Gurgaon
Contact: +91 9212199888

6. Karim's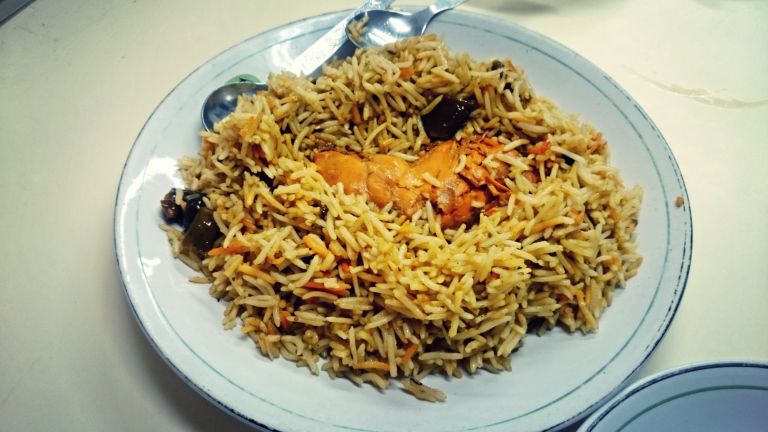 This iconic place is not only known for serving kebabs but also yummy Biryani that will make you to jump in happiness! Karim's makes sure that the Biryani they serve has perfectly cooked pieces of meat. They serve Biryani with onions and mint chutney on the side that amplify the taste more. You should definitely try their Murgh Biryani Anarkali, Biryani Achari Gosht and Vegetable Pulao.
Where: Delhi, Noida & Gurgaon
Contact: +91 9650582194
7. Behrouz Biryani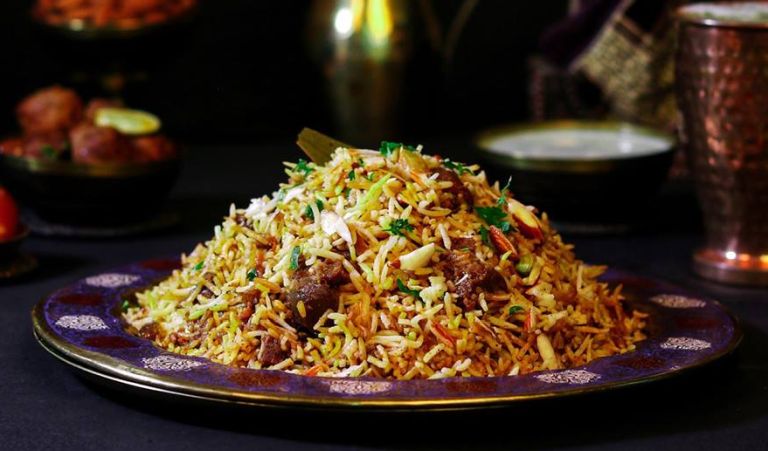 Behrouz Biryani is known all over the city for their amazing Biryanis! Their menu includes legendary Biryani flavours and Murgh Mutton Biryani, which are most famous and talked one. Apart from that definitely check out their Paneer Subz Biryani, Dum Gosht Biryani and Murgh Makhani Biryani. We strongly recommend you to order Biryani from this once for one and surely the number will be on your speed dials for sure!
Where: Delhi, Noida & Gurgaon
Contact: +91 7700050050
8. Bikkgane Biryani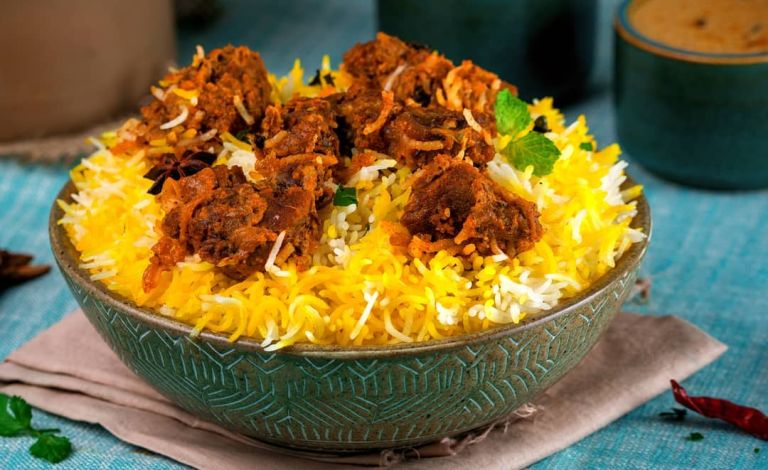 Earlier known as Biryani Paradise, now changed to Bikkgane. They sell one of the best Hyderabadi Biryani in the city. To satisfy you Biryani cravings we totally recommend their vegetarian and chicken Biryani. We guarantee that you will fall in love with fragrant rice filled with fresh spices. Imagine being able to wolf down a full plate of Biryani, laden with yummy chicken and a blast of spices at an afforbale price.
Where: Delhi, Noida & Gurgoan
Contact: +91 9599561995
(Featured Image Source: cooktube)