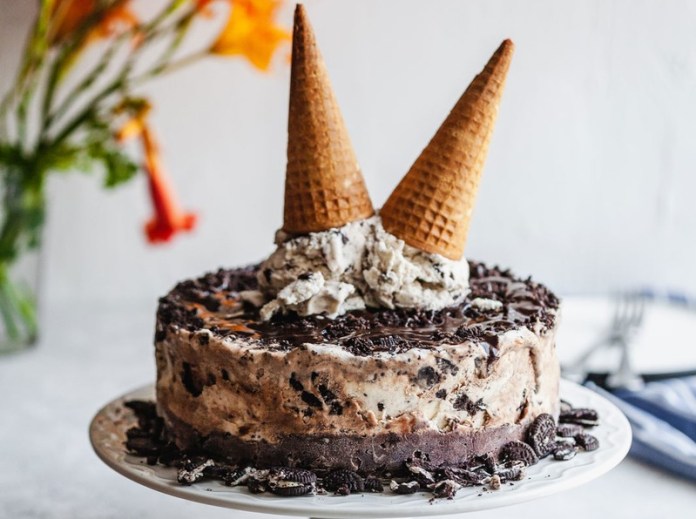 Ice cream cakes are fun to eat, but hard to find! Especially in summers, every party and celebration should get rid of regular cakes and totes switch to ice cream cakes, right? But don't worry if you have no clue about how and which flavour to pick. Which is why we got in touch with Pooja Nabh, owner of Coco Craft, which whips one of the best ice cream cakes in town! And she let us in on some amaze stuff about such cakes. Read on.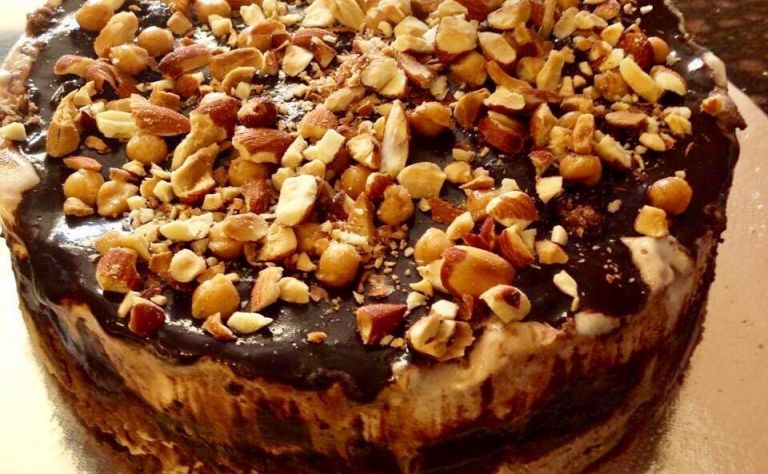 Do you think regular cakes should be replaced with ice cream cakes in summers for any kind of celebrations?
Well, our ice cream cakes can't get temperatures down but can definitely help you deal with it. And in short, they are fresh, light, flavourful and there's nothing not to like about them!
True that! So tell us what's different in Coco Craft cakes?
The ice cream cakes and all the elements that go in making them are completely homemade. Not just cake, we also prepare our own ice creams in different flavours. We have more than 10 flavours of ice cream cakes to choose from. And if you can't decide between the flavours, we also do 2 of your favourite flavours in one. The flavours we offer are the Rocky Road, Roasted Almonds, Snickers, Mars Attack, Nutella Rochers, Mango, Butterscotch, Chocolate Paan, Mint Chocolate Chip, Matcha Green Tea, Cookies & Cream and Neapolitan( combo of 3 flavours-Vanilla, Chocolate and Strawberry).
Especially for kids' parties, why do you think ice cream cakes make more sense?
Kids are extremely fond of ice creams and so are most of the adults. And when we combine their favourite flavour of ice with cake, the outcome is stellar. Trust me, no one goes back home sad after a good dose of Ice Cream Cake.
Which flavours would you say are the hottest trends this summer when it comes to ice cream cakes?
Nutella Rochers – Chocolate cake, vanilla ice cream, lots and lots of Nutella and Ferrero Rocher. It's one of our hottest selling flavours.
PBJ (Peanut Butter and Jelly) is trending a lot this summer. I also call it 'The Breakfast Ice Cream Cake'.
Matcha Ice Cream Cake- This one is inspired by The Japanese Green Tea (Matcha). This flavour of ice cream is extremely popular in Japan and the other South East Asian countries.
And which flavours would you say are classic and are never out of trend?
Some of our classics are The Rocky Road, Fresh Mango, cookies and Cream.
Contact: 9899975751

Apart from Coco Craft, you also got to check out these 6 stores which serve the most drool-worthy ice ream cakes in town!
1. Havmor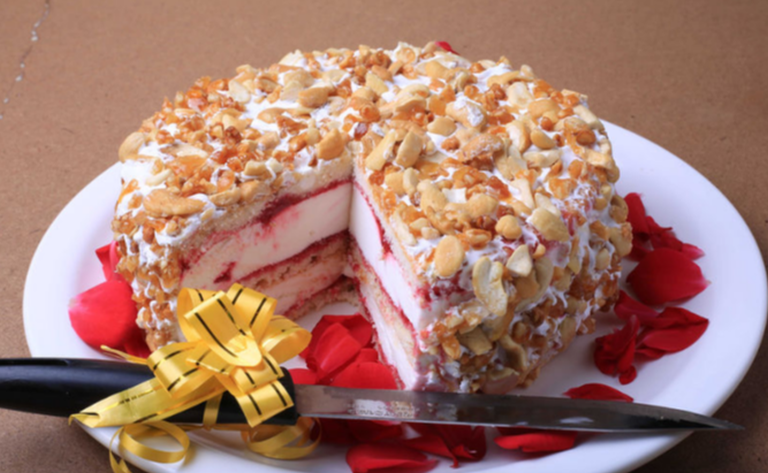 Sometimes, all we need in ice cream cake is the perfect amount of everything, just the way we love it. For those times, Havmor is the place to go! They've got Black Forest, Chocolate Chips, Butterscotch Cookie, Italian Cassata and Golden Fantasy to choose from. These cakes are so good that you will never have cake or ice cream the same way again. Come drop by with hungry bellies and which will leave defo leave you craving more.

Where: Delhi, Noida & Gurgaon
Contact: +91 9811174182

2. Ambrosia By Ritu Gupta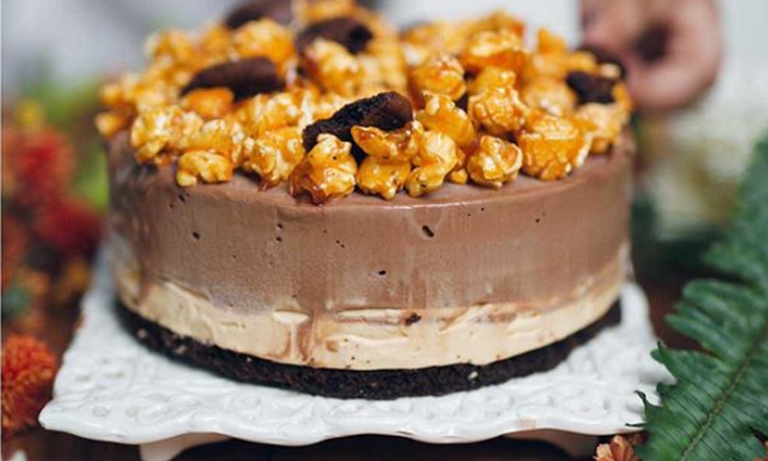 Treat your taste buds with the most exciting ice cream cake in town, in New Friends Colony which is run by a mother-daughter duo. Ambrosia by Ritu Gupta serves an absolute perfection with their ice cream cake. Chocolate, Vanilla, Belgian Chocolate, Cookies & Cream, Coffee & Hazelnut and Vacherin (Choice of French Vanilla & Mango,Raspberry or Strawberry) are blended beautifully which will make your soul to dance! Bookmark this place and go ahead and give it a shot peeps!

Where: 56-A/1, Friends Colony East, New Friends Colony, Delhi
Contact: 9811900575

3. Oh So Stoned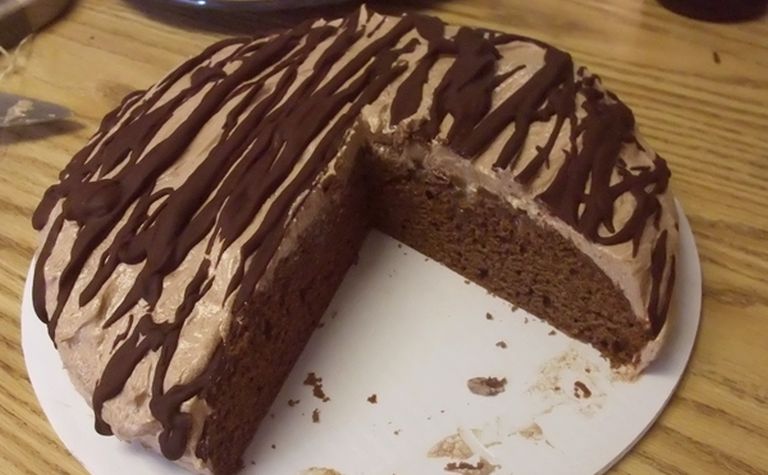 Oh So Stoned is always consistent with the quality of their cakes, so you are sure to get an absolutely delicious one! Pick from their three flavours —Black Forest Cake, Golden Treat Cake and Mocha Almond Fudge Cake. And that's not all, they also make these in ice-cream tacos and ice cream fingers. It is a super fun place to have your favourite ice cream and ice cream flavours!

Where: DLF Cyberhub, DLF Mall of India Noida & Sector 12 Dwarka
Contact: +91 9999716958
4. Lets Bake Love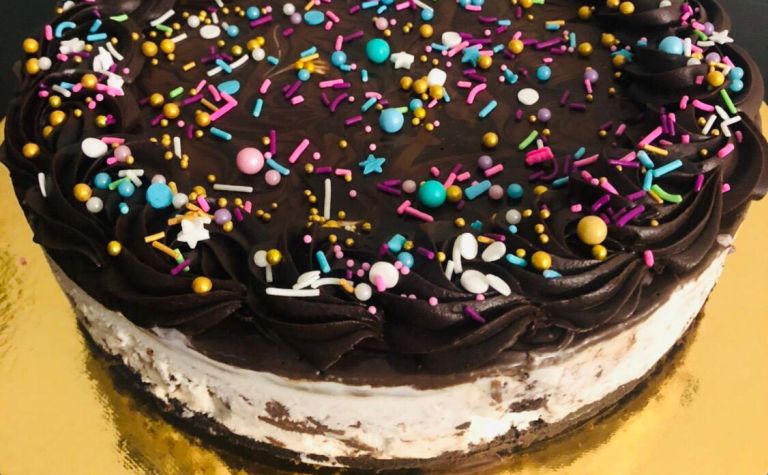 Lets Bake Love is a venture by a home baker, Sara Taneja, who's truly spreading love with her baked goodies. Experimenting with different flavours and ingredients they have amazing desserts to look on! Ditch ice cream and regular and hit for their ice cream cakes which are available in flavours— Nutella Ferrero, Chocolate & Salted Caramel, Vanilla Nutella, Red Velvet and Mixed Berries. They also bake alcohol-infused ice cream cakes like Chocolate & Jack Daniels, Vanilla & Vodka and Baileys & Coffee, sounds interesting!
Where: C 7, Central Market, Lajpat Nagar 2, New Delhi
Contact: +91 9717078836

5. Sugarlicious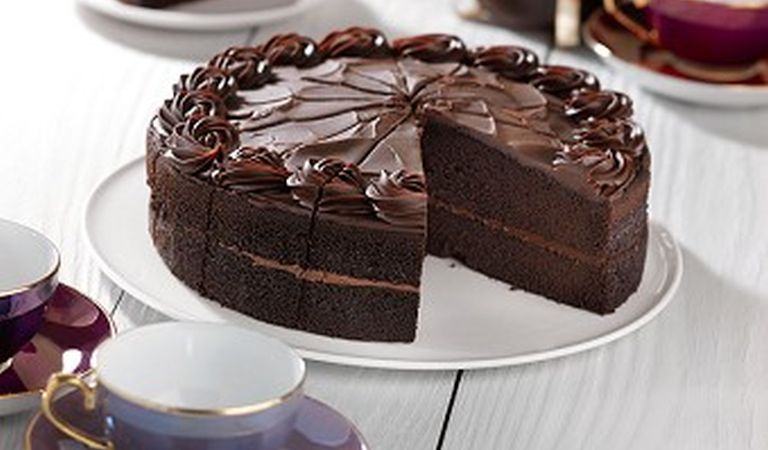 Sugarlicious is hidden gem to get over a bad day, really! As tempting the name is, it is a tiny little bakery that will win your hearts and tummies with their sinful dessert treats. Serving multifarious varieties of freshly baked cakes, ice creams and want not. Belegian Chocolate, Chocolate Dust, Red Velvet, Roasted Almonds, Sugar Dust and White Chocolate are the flavours available for ice cream cakes.

Where: Shop DG 29 & 30, Rodeo Drive, Arcadia 2, Sector 49, Near Sector 50, Gurgaon
Contact: +91 8368013896

6. Flavours Guru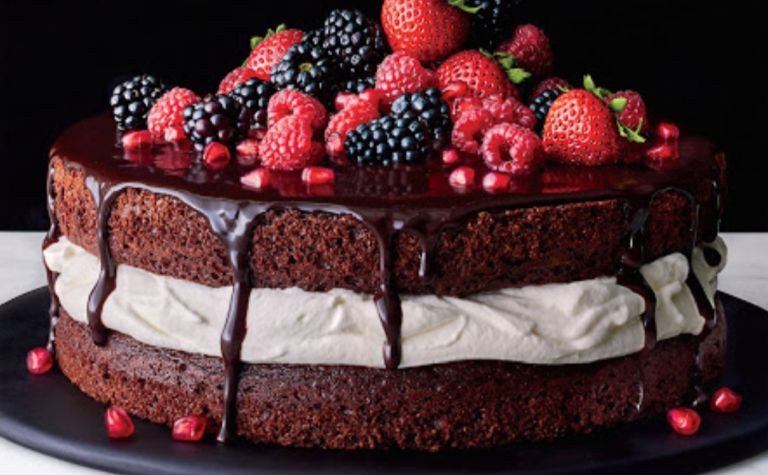 They make cakes in a lot of different flavours including Chocolate and with Seasonal Fresh Fruits like Kiwi. Other than these, they even have a Blueberry ice cream cake which is current favourite for everyone. Apart from they have the basic ice cream cakes like Vanilla, Chocolate and Strawberry. If there's a flavour that you want specifically, you can also get it customised.

Where: Shop 3, JD/21, Gupta Colony, Khirki Extension, Malviya Nagar, New Delhi
Contact: +91 8130961414
(Featured Image Source: Pixabay)