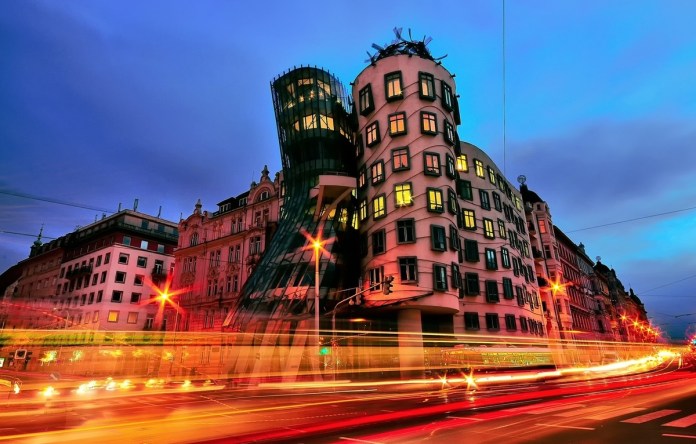 There's no doubt about the fact that Prague is rich with architectural landmarks. And it's definitely a dream destination for all the architecture lovers! One such magnificent architectural landmark here is The Dancing House. You must be thinking about what's so special about this building, right? The Dancing House is supported by 99 concrete panels with each one of them in different shape and sizes! And if you look at the building, it actually looks like as if a couple is dancing. Scroll down to know more about this unique building. 
All About The Dancing House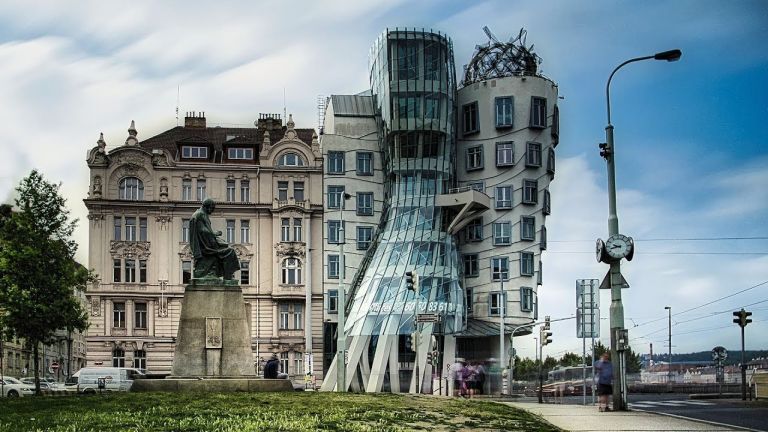 Officially known as the Nationale-Nederlanden Building, The Dancing House started construction in the year 1992 and was completed four years later in 1996. Designed by the Croatian-Czech architect Vlado Miluni, it is one of the most visited architectural places in Prague. 
Design of The Dancing House
The Dancing House is designed in a new-baroque style that consists of two towers that resemble the two iconic American dancers- Fred and Ginger. Supported by 99 concrete panels with each of them in different shape and dimension, the building will leave you in awe. On the top of the building is a large metal twisted structure nicknamed "Mary". A tower is made of rock used to represent Fred while the other tower is made of glass, representing Ginger.
Image Source: Booking.com

Image Source: YouTube
The building consists of two towers resembling a dancing couple. It has 9 floors, and all the rooms in it are asymmetrical. Generally, the building is used as offices and cannot be entered by the public. But over 5 months, in 2016, the two floors of the building were renovated into a 21-room hotel by Luxury Suites. Which means you can now actually stay inside the building! However, there is the Ginger & Fred restaurant on the seventh floor, and from there, you can witness the magnificent view of the Vltava River below. On the eighth floor, there is a glass bar. Also, there's an art gallery in the building. 
Wait Up, There's There's More To It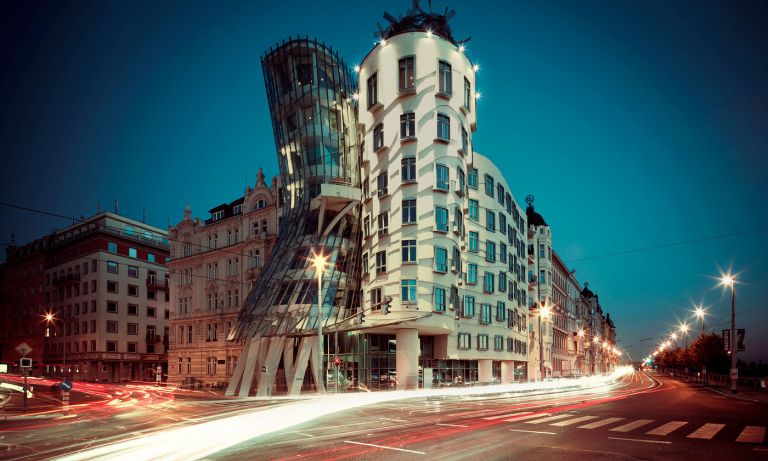 The magnificent structure of the building took many awards home. The Dancing House won Time Magazine's design contest in 1997, and the shape of the building is also featured on a gold 2,000 Czech koruna coin issued by the Czech National Bank. It was also named as one of the five most famous buildings in the 1990s by Architekt Magazine.
All the architecture lovers out there should add this fantastic building to your travel wishlist! 
(Featured Image Source: The Dancing House Hotel)