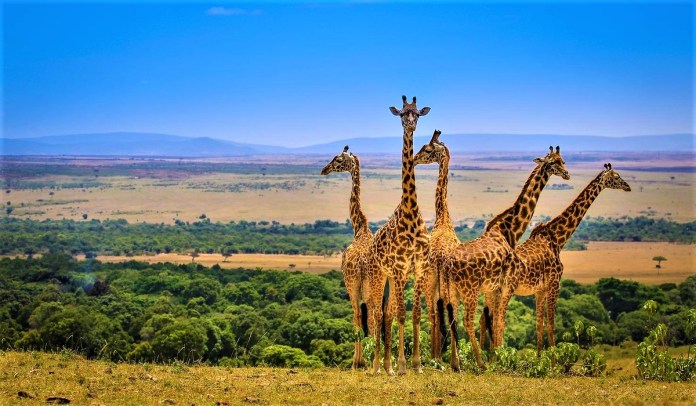 We've already told you how the 3rd of March is celebrated as 'World Wildlife Day', and it's a UN initiative that is dedicated every year globally to celebrate and raise awareness about the world's flora and fauna. And to make your 2020 travel much more exciting and happening, we got in touch with a travel blogger Sneha Krishnani who travelled to Masai Mara, Kenya, and told us about this best destination on the globe if you want to experience wildlife up, close and personal!
A Place For Adventure Junkies
Masai Mara is hailed as one of the best wildlife reserves in the world; it is a sanctuary for an abundance of incredible animals. The reserve was named after the Maasai people who inhabit in the area. And 'Mara' means 'spotted' that describes Mara's landscape, filled with acacia trees. Perfect for both experienced and first-timers safari-goers, the Masai Mara is the ultimate safari destination.
Sharing her experience, Sneha said, "The game drives, the food, the people and the wildlife, of course, was to die for! The wildlife included lions, elephants, cheetahs, leopards, giraffes, hippos, zebras and wildebeests, of course, to name a few. This is the perfect place for anyone who would like to see a wide range of species and experience jungle life along with the local culture".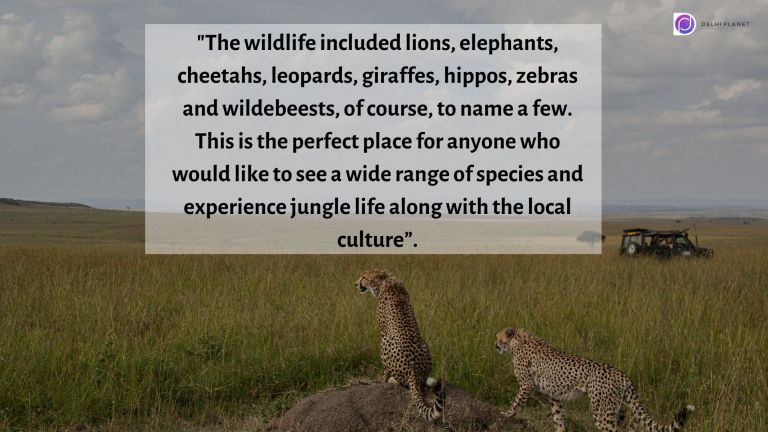 Top Spots Not To Miss
If you are planning your trip to Kenya anytime soon, apart from visiting the Masai Mara reserve, Nairobi is also emerging as a hip and edgy city, buzzing with culture, art, and development. Sneha shared some of the unmissable spots, have a look and bookmark it.
Nairobi National Park
Giraffe Centre (you can feed the giraffes here)
K1 flea market for a relaxed Sunday afternoon
David Sheldrick Wildlife Trust
Karen Blixen Museum
Naivasha – Lakeside camping
Nakuru National Park
Blue Door- for those who want to enjoy the nightlife in Nairobi
Things To Do In The Masai Mara
One of the star attraction of the Masai Mara is the wildlife. And 'Game Drives' are the classic safari activity, where you can get to watch different species of animals. You will be able to spot some of the animals including leopards, lions, cheetahs, elephants, giraffes, hippos, black mamba, Antelopes, Bongos, Wildebeests, Zebras, Rhinos, Hyenas, Jackals and Civets.
Sneha shared her Game Drive experience with us and said, "We would wake up at 4:30 AM every day and head out before sunrise for the game drive and often return only after enjoying the beautiful Mara sunsets. The Mara reserve is breathtakingly beautiful! We would take packed lunches and enjoy eating alongside the mara river. Evenings would end with sundowners in reserve with a view of the gorgeous sunset".
You Will Find The Best of Chicken Delicacies
Image Source: tradisionele.com

Image Source: Trip Advisor
If you are in Nairobi, the local Kenyan food includes ugali (the Kenyan staple of maize meal), a type of meat wet fry or stew and sukuma wiki (vegetable). Since Nairobi has a lot of Indian influence, a lot of the dishes there are similar to the food we eat in India.
She added, "Some of the must-try dishes are Chooza Chicken, Poussin Chicken and Garlic Potato Chips. Ugali and Sukuma is a ubiquitous local dish. Githeri, which is made of boiled corn and beans, is another must-try local delicacy".
You Can Even Get to Visit The Local Masai Tribe
You will find local people all around the reserve. Masai culture is one of the exciting cultures. Adding to this, Sneha said, "On the last day, we decided to visit a local Masai village, and one can book a day tour to go visit the same. A small entrance fee of about $15 per person must be paid to the accountant of the tribe to get a complete guided tour of the village. You will be welcomed with their tribal dance".
Also, she talked about the marriage culture in their tribe and said, "In the Masai tribe if a man is interested in marrying a woman, he must exchange her for an agreed number of cows. This usually ranges anywhere between 1-5 cows sometimes even more. The Masai tribe consumes their medicines made by their village doctor. For them, cow blood and milk are their staple diet. They are a fun-loving tribe".
The Housing of The Masai Tribe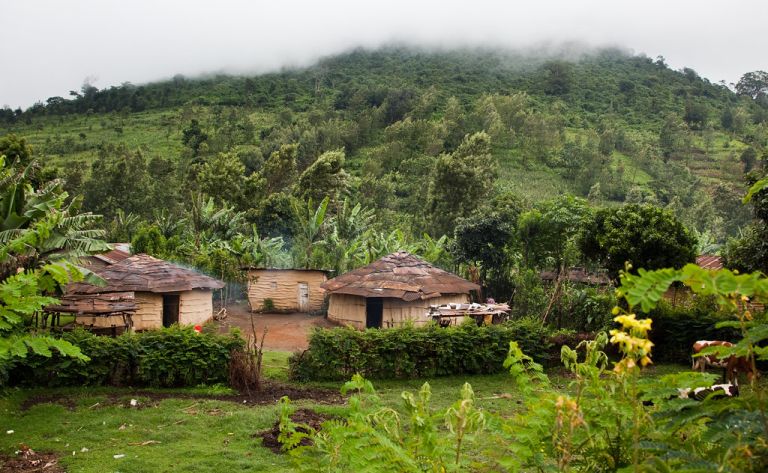 The house in Masai Mara is called Inkajijik, which are loaf-shaped and made of mud, sticks, grass cow dung and cow urine. Sneha said, "We also visited the Masai school where the kids sang songs for us in Swahili".
Itinerary Of The Trip
Image Source: Instagram/snehakrishnani


Image Source: Instagram/snehakrishnani
It's time to add Masai Mara to your 2020 travel bucket list! Sneha shared her complete itinerary with us and said, "My trip to Kenya was planned for 12 days, and I took a direct flight from Mumbai to Nairobi. For a week, I there and experienced the Nairobi culture. After a week, I flew to Masai Mara National Reserve to experience the wildlife of Kenya! At the airport the Land Cruiser Jeeps, which were to be used during the 'Game Drive' (safaris) were there to pick us up for the next 5 days, this was the only mode of transport. In Mara, we stayed at Mara Serena Safari Lodge, which was an experience in itself! The overall trip cost was about $3000, excluding flights".
It looks like Masai Mara in Kenya should be in every wildlife lover's wishlist!
(Featured Image Source: ngorongorocratertanzania.org)