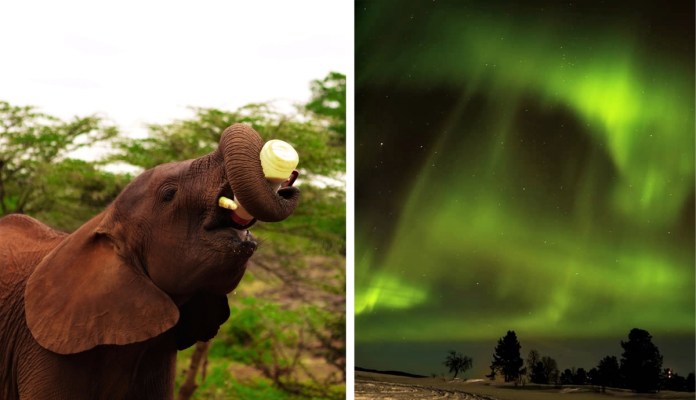 Many of us have wanderlust running through our veins, yet we remain entangled in our everyday lives. And for the unaware, 25th January is celebrated as National Tourism Day, with the purpose to raise awareness of the importance of tourism. So, in honour of this day, we got in touch with travel blogger couple Kitty & Navin who shared popular destinations for all the nature lovers out there. Keep scrolling and start bookmarking the destinations for your next vacay!
1. Finland
If you are a snow-lover, then Finland is an ideal place for you! Finland is home to mountains, waterfalls and the area known as Lapland, where you can find Santa Claus, see the reindeer in the Santa Claus Village (amusement park). Also, it is one of the best places to see the Northern Lights in the winter, either during an epic outdoor excursion or while you are relaxing in a sauna. All the adventure seekers, you can explore nature or can go for a hike. The country in itself is so stunning and has loads to offer you guys!
2. South Africa
South Africa is one such destination that is for all the types of travellers. Whether you are an adventure junkie or nature lovers, there's something for everyone. With safaris, wineries, mountains, coastline, and cities like Cape Town, it is a magical place where you can go wrong! A road trip from Capetown to Port Elizabeth aka the garden route is one of the best routes which the country has to offer. One of the best things in Cape Town is the hike up the Table Mountain. It's a steep climb, but the views are worth it!
3. Kenya
Are you up for an authentic African experience? Then visiting Kenya will be your best decision as it's a country full of diverse cultures and landscapes along with some wildlife experiences. Also, it is one of the best destinations in Africa to go on safari! With endless plains full of wildlife, lush mountains, rolling hills, and a coastline, Kenya is made to explore!
4. Maldives
The Maldives is the perfect location for couples and honeymoons. The stunning blue colour of the ocean and marine life is the sole reason you should visit here. The Maldives houses 1,000 islands and has everything a person could want in a tropical island — clear water, palm trees, white-sand beaches, sunny days, and water adventures. It's as close to heaven and perfect location for all the water babies! If you are not an adventure seeker, ride the Whale Submarine- a popular excursion that takes you along the ocean reef — heading anytime soon?
5. New Zealand
New Zealand's name inspires pictures of glaciers, forests, mountains and pristine lands. The place looks nothing less than a painting! One of the most beautiful countries in the world, offering stunning views of the lakes, the mountains, and the vast grassland is a paradise. New Zealand is heaven for all the adventure junkies as it offers activities- hiking, skydiving, caving, bungy jumping and skiing.
6. Philippines
Planning a vacation to the beaches? Done with Sri Lanka, Maldives and Thailand, how about the Philippines? It is a hidden gem in South Asia with bright blue beaches, perfect white sands, secret lagoons, hidden islands and incredibly friendly locals. Island hopping, whale shark swimming, some city slicking in Manila and exploring a few lagoons and lakes is what Phillippines is all about.
(For more travel information, check out their blog thenextcheckin)