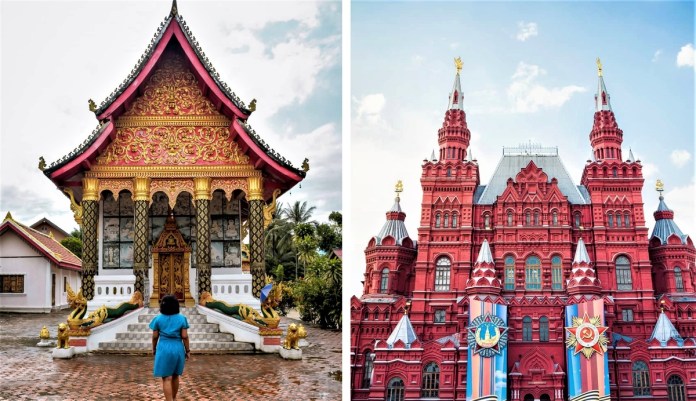 In case you don't know, 25th January is celebrated as National Tourism Day, with the purpose to raise awareness about the importance of tourism. Travel brings riches in life with new learnings, experiences and meeting amazing new people. That's why they say, "The journey of thousand miles begins with a single step". So, to celebrate this day, we got in touch with travel blogger couple Shishira & Navneeth from Bangalore who shared some amazing international destinations that you should add to your 2020 travel bucket list.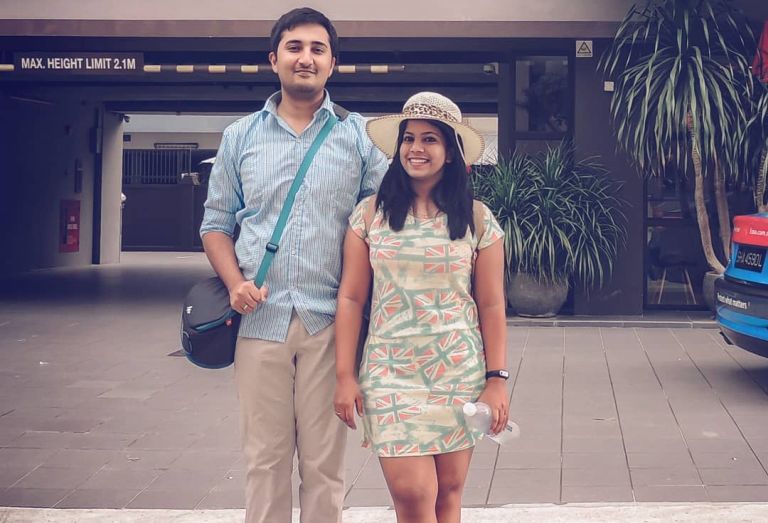 1. Laos

The dreamy waterfalls, incredibly green rainforests, the charm of temples and the mountains- this is all Laos is all about. Laos may be a small country in South East Aisa, but it has loads to offer in terms of culture, nature and cuisine. Shishira & Navneeth told us about their favourite spots there-
"It has to be the limestone mountain called Nam Xay– dense forests, lush fields and deep valleys all around"!
Even the locals there happen to be the kindest you'll ever meet. The top attractions are Vientiane, Si Phan Don Islands, Nong Khiaw (popular for trekking and hiking); Wat Phu (Khmer temple) and Bokeo Nature Reserve.
2. Reunion Island

Reunion is one of Africa's best-kept secrets! It's a tropical island in East Africa and is home to the Creole people (a medley of Africam, Tamil and French culture).
With beautiful turquoise blue beaches, thick cloud forests, gorgeous villages, waterfalls, and the warmest part of the island, Reunion needs to be on your bucket list.
"You could be sliding down small waterfalls one moment, hiking through a cloud forest, trekking up a volcano and watching a beautiful sunset on turquoise blue beaches, all in one day. Or if you like pretty villages, this one is supposed to be one of the most beautiful in the world", Navneeth said. Hellberg, Cilaos and Ermitage Beach are the major attraction of the place.

3. Egypt

If you thought that Eygpt is all about Pyramids, then you are missing out the beautiful Sudanese border along the Nile river.
"One of the major attractions towards the South is one of ancient Egypt's grandest temples called Abu Simbel. You can also experience a cruise on the Nile at sunset and hog on to the delicious Middle Eastern food for less than a dollar", Shishira added.
Siwa Oasis, Mount Sinai and River Nile Cruise are the most Instagrammble spots in Egypt! Falafel and Ful are the staples in every Egyptians' diet, so you will easily find these two dishes in every corner.
4. Russia

Did you know Russia is the largest country in the world? Dramatic stretches of the arctic, sheer greenery and the cities that have stood through world wars, the history of this country are just unmissable! Talking about the attraction, Navneeth said, "Although it is in the Arctic circle, the city of Murmansk is easy to reach and is quite affordable to explore. Also, it is one of the best and cheapest places to witness the Northern Lights."
Lake Baikal, Red Square and of course the Kazan Kremlin- historical site by UNESCO is just unmissable!

5. Myanmar

It is one of the most underrated countries in the world! Myanmar is so simple yet pretty that it will make you fall in love with everything it has to offer from tasty cuisines to Asia's best beaches to ancient temples.
"It is our newest favourite in South East Asia! Long ignored as India's silent neighbour, Myanmar has some unbelievably beautiful places to explore. Bagan is a must-visit – imagine a whole city of over 3,000 temples covered in thick forests", said Shishira sharing her experience.
If you are planning to visit the country anytime soon, don't miss out on the sunrise over the Bagan temple plain and the calmness of Shwedagon Pagoda at night. It's time to plan a vacay here!

6. Jordan
Sharing the experience of their visit, Navneeth & Shishira said, "If you've wanted to feel like Indiana Jones, you should visit Petra in Jordan. The 1,500-year-old Al-Khazneh-The Treasury, towers up through a crimson canyon, and it was long believed to have held the treasures of the Lost City."
The natural wonders of Wadi Rum and the Dead Sea are enough to take you far from reality. Jordan is home to some of the most critical spots on the Biblical trail, visiting here marks as a pilgrimage to many. It is one of the safest countries to visit in the Middle East. So you can plan a solo trip here!
7. Sri Lanka
Sri Lanka is one of the most amazing countries to explore in the South Asian subcontinent! From beautiful beaches to lush green forests, Sri Lanka offers incredible value for your travel money. Sharing their experience, Navneeth added, "We've already been there twice. It's home to incredible mountains, lush forests, serene valleys, waterfalls, classic Hindu and Buddhist temples, beaches and mouth-watering food".