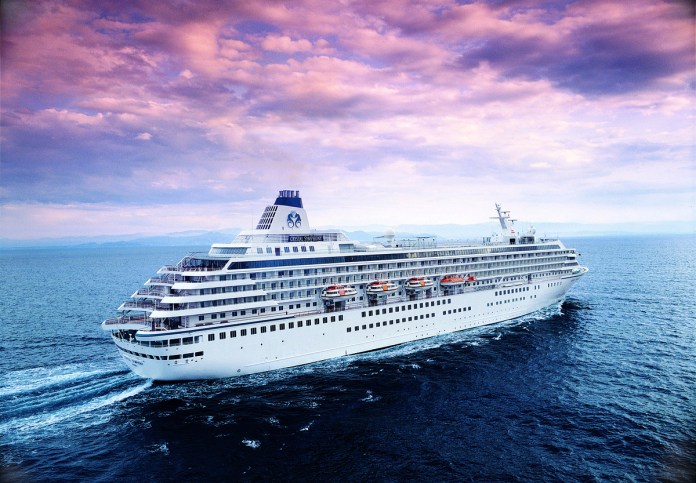 If there's one thing we added to our bucket list after watching Dil Dhadkne Do, it was a cruise vacation! Whether with family or friends, a cruise trip has an exciting appeal to it. Think majestic seas, exotic locations and the luxurious stay on board.
But, whoever said a cruise trip has to be over 10 days long, to an international destination and burn a hole in your pocket? You can instead opt to take a cruise vacay within India, exploring the beauty of our own country and waking up to a view of the mighty Indian waters. So, for those of you who are interested, here are some amaze cruises you can take from and to an exotic Indian destination.
Oberoi Motor Vessel Vrinda Cruise: Through the Kerala Backwaters
Image Soirce: Facebook/The Oberoi Vrinda


Image Soirce: Facebook/The Oberoi Vrinda
Want to explore the backwaters of Kerala? You can do so in a fully furnished floating villa on The Oberoi Motor Vessel Vrinda Cruise. The cruise will take you through the largest stretch of backwaters from Alleppy to the Kochi islands exploring canals and lakes on the way. Make the most of the Ayurveda massage, parlour, relaxing deck, dining, bar, and luxury cabins on this 2 nights 3 days cruise traversing through god's own country
2. M.V. Mahabaahu Cruise: Guwahati to Jorhat
From Guwahati to Jorhat or vice versa, this luxury 7 nights, 8 days takes you through Assam, one of the most fascinating and diverse states of India. The MV Mahabaahu cruise is the perfect way to relax and enjoy the beauty of this often forgotten Indian state and you can make the most of the immersive beauty and culture of Assam in this ship boasting of a swimming pool, spa facilities, bar, lounge, restaurant and an open bar at the sundeck! So, what are you waiting for?
3. The Vivada Cruise on M.V. Paramhamsa: Sundarbans
Image Source: Vivada Cruises


Image Source: Vivada Cruises
Explore the mystic mangrove forests lying in the myriad of islands on the tip of the Ganges in the Vivada cruise on the four decked M.V. Paramhamsa. With a world-class bar and restaurant and tons of different activity rooms, there's a lot to do onboard when you're not out mangrove forest walking or exploring the village life. You will also be treated to a folk theatre performance by the villages and visit the Sundarban forest, which goes without saying. Apart from this, Vivada cruises also have several other routes to choose from and if you're looking to take a cruise trip this holiday season, you can also check out their special X-mas cruise.
4. Ganges Voyager: Kolkata to Chandernagore
Image Source: Facebook/Ganges Voyager


Image Source: Facebook/Ganges Voyager
If you're looking for the ultimate luxury experience, the Ganges Voyager cruise is just what you need! From Kolkata to Chandernagore or vice versa, this cruise is the epitome of luxury and elegance. Their meticulously planned 8-day itinerary will take you through some of the most beautiful destinations around Kolkata to Varanasi. Apart from that, you can make the most of their well-equipped cabins, all the activities lined up for you and the mouthwatering food!
5. Angriya Cruise: Mumbai to Goa
Image Source: Facebook/Angriya Cruises


Image Source: Facebook/Angriya Cruises
Goa is pretty much everyone's favourite vacay destination in India. But rather than doing the regular Mumbai to Goa by road, next time take the sea route, along the pristine Konkan Coast for a unique experience. With 7 decks this luxury cruise liner boasts of restaurant, bar, lounge, spa and even an infinity pool. With spacious rooms in three different categories – family, couple and buddy, you can pick one that suits your budget and have the time of your life waking up to the blue waters for as many days as you can squeeze out of your busy schedule!
6. Lakshwadeep Cruise: Minicoy to Kavaratti
Image Source: Visit.com

Image Source: Romantic Bug
If there's one cruise we definitely want to once in our lifetime, it has to be one around the Lakshadweep islands. While the Lakshwadeep cruise company offers tons of different cruises across different islands, this one Minicoy to Kavaratti is the only one available before the year ends. You can pick either the 4 or the 7 nights trip and explore the waters around these islands and indulge in water sports. With delectable cuisine and spacious accommodations, this cruise is as good as it gets!
Featured Image Source: Fortune