When we talk of rich culture and heritage, there's once city which totally takes the cake- Kolkata. Be it the colonial architecture, amazing food or arts, Kolkata is definitely a winner. If you thought Kolkata is only about Victoria Memorial and Howrah Bridge, then you have no idea about this gorgeous and fabulous looking park- New Town Eco Park in the city. It also happens to be the biggest park in the entire country! Scroll down to know why you've got to visit this park in Kolkata.
The Biggest Park in The Country
Located in Kolkata, New Town Eco Park, also called Prakriti Tirtha is an urban park and is the biggest park in India. Situated in the New Town covering a large area of 480 acres was started in December 2012. A 104 acres waterbody surrounds the park with an island in the middle. Isn't it surreal?
Image Source: Facebook/EcoParkNewTown.Official


Image Source: Facebook/EcoParkNewTown.Official
New Town Eco Park is one of the most popular tourism and recreation centre that houses attractions including activity zone, copy of seven wonders of the world, a mini island and more. The park is divided into three major parts – ecological zones like grassland, wetlands and urban forest; themed gardens and urban recreational zones. And here's why a visit to this fantastic place is a must-visit!
1. Start With Watching Seven Wonders Replica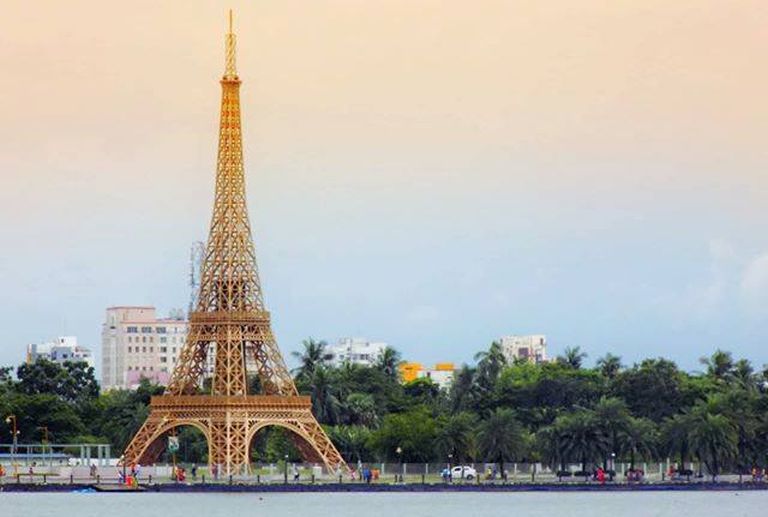 Who says you need a passport to witness the seven wonders of the world? New Town Eco Park has replicas of Replica of Egypt Pyramids, Christ the Redeemer, Taj Mahal, Sphinx, Great Wall of China, City of Petra, Eiffel Tower and Colosseum.
2. Glass House on Sabuj Sathi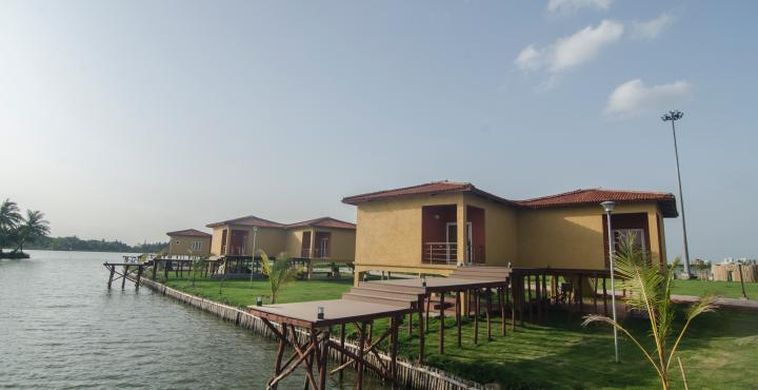 It is one of the most picturesque spots in the park! Sabuj Sathi is the name of the island that is located in the centre of the park. It can be accessed only by boat, and on the island, a glasshouse has been built. All four sides of the house are made of glass. How about having lunch here with your BAE overlooking the greenery?
3. Wild Flower Meadow and Formal Garden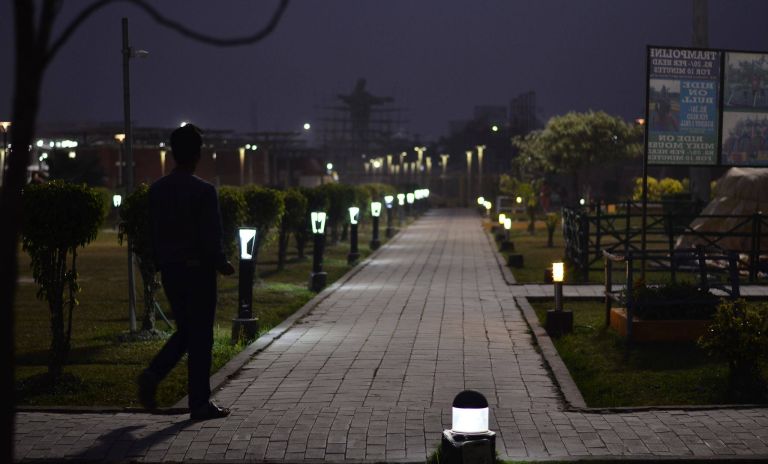 All the nature lovers, this thematic area is your thing! It's a flower lovers zone with varieties of both garden and wildflowers to enjoy. A walk among the meadow and the garden with your loved ones will be mesmerizing for sure!
4. Rose Garden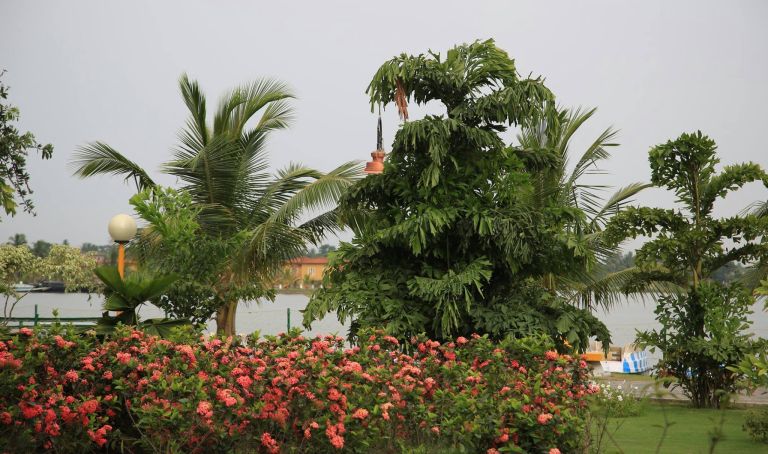 Are you a rose person? This space is a long stretch of a walk with varieties of roses planted along. Apart from roses, you can witness colourful fountains sprinkling by and sculptures to feast the eye.
5. Fun Zone For The Little One- Eco Children's Park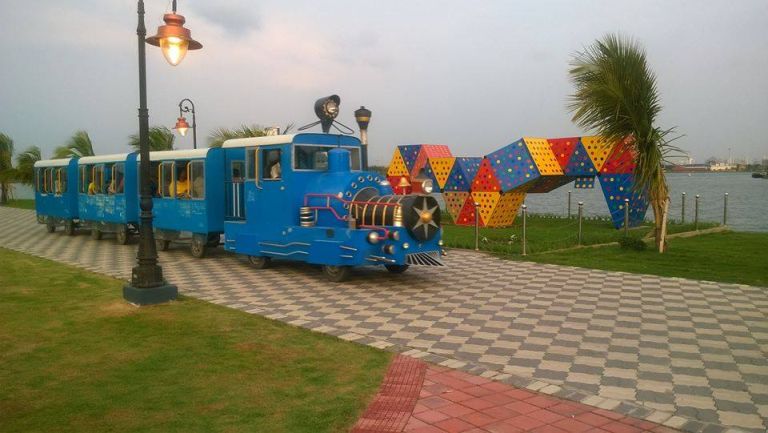 If you thought that kids would get bored here, then are you mistaken. They have multiple options for the kids including duo cycling, speed boat, paddle boating and setup of 12 gaming PCs with best games like Need for Speed, Call of Duty, Counter-Strike, Age of Empires.
6. Musical Fountain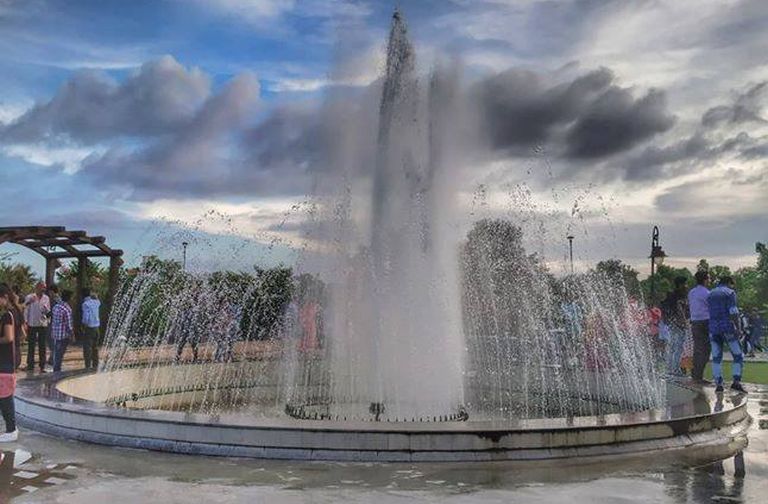 As the name suggests, Musical Fountains displays music, laser and fountain shows near the Northern banks of the lake. The view of the show is visible from all around the park. Also, laser shows tell stories on the water-screen.
Yes, yes, we know a day is incomplete without food, right? Once you have covered all the thematic areas of the park, it's time to hog on to yummy food. The food court has around 20 food stalls arranged in a cluster around a square courtyard.
Where: Major Arterial Road(South-East), AA II, Newtown, Kolkata, West Bengal
(Featured Image Source: Facebook/EcoParkNewTown.Official)