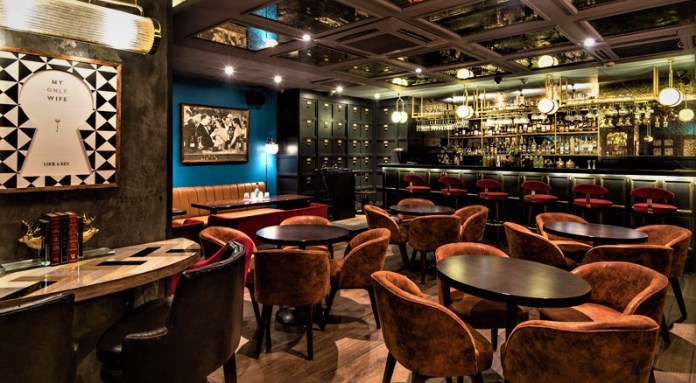 Ever heard the term 'Speakeasy' or 'Hidden bars' that require a secret code or have a secret entry passage? The concept of speakeasy bars started in The States during the Prohibition Era of the 1920s. During this period, the sale of alcohol was banned so people designed super secretive bars that required a secret code to enter or had an entrance that could not be seen by with naked eye. Emulating the idea of the Prohibition era bars, Delhi-NCR too has a bunch of such secret speakeasy bars which are known only to a select few. So, scroll down to find out which are these "hidden" bars that you need to explore right away with your gang!
1. Cocktails and Dreams
If you absolutely love cocktails, then there is no way you would not have heard of Cocktails and Dreams. Once you reach this place, you will be greeted with a small slide window set in a door that resembles a prison gate. Once you slide the gate, it will give you access to the secret knock! And guys, let the entrance not fool you. The interiors are stunning with centres stocked with alcohol bottles of all types and plush furniture. At the far end of the bar, you will notice a striking newspaper-like printed wall with the statement 'Prohibition Ends At Last', adding the much needed character to the place. And yes, they have killer food as well!
Where:SCO 23, Behind Galaxy Hotel, Sector 15, Gurgaon
Cost for two: Rs. 2,500
2. PCO
With the entry that exactly looks like one of the bars from the Prohibition Era that has come to life, PCO is truly a hidden world of delectable cockatils and soft jazz music. You are required to enter a secret code that you can get via WhatsApp once you get in touch with the people from the bar. The interiors are all made of dark wood and the ambience is exactly how you would expect a secret bar to have. PCO has won several national and international accolades and is a sure shot winner. If you haven't been here, you are missing out on something FAB!
Where:D-4, D Block Market, Vasant Vihar, New Delhi
Cost for two: Rs.2,500
3. The Secret Garden
Want to experience a world of fantasy, mesmerizing music, and a vibe that is definitely not #Basic? The Secret Garden is here to give it all! With a hidden passage that seems shady, the place is anything but that! With soundproof interiors and a classy and contemporary open-air terrace bar that will make you want to just chill and converse, this is a date-night worthy place that we would totes like to check out!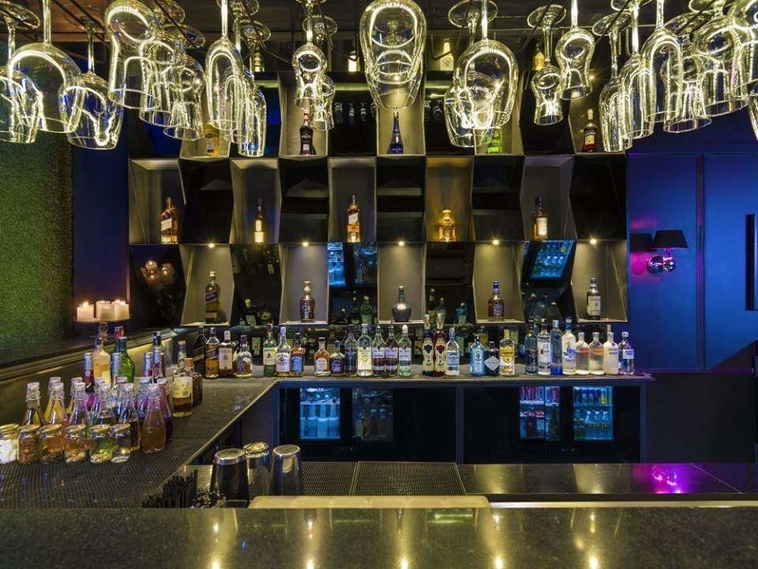 Image source: Timesof India
Where: M-23, M Block Market, 3rd Floor, Greater Kailash 1 (GK1), New Delhi
Cost for two: Rs. 1,800
4. Lock & Key
Another high-end bar made on the concept of speakeasy bars, Lock & Key has been a favourite amongst Delhiites for quite some time. Their cocktail menu is something you totally need to check out! The soothing tunes of jazz music and the comfy couches alongside the soft tasselled lamps that welcome you is a refreshing change here and is absolute bliss for an evening out. They have specially curated finger food that you can enjoy with your cocktails.
Where: Shop 105-107, 1st Floor, Cross Point Mall, DLF Phase 4, Gurgaon

Cost for two: Rs. 2,000
5. The Dirty Martini
Just as much we love the drink, we also love this place! A must-visit place for every Delhiite, The Dirty Martini has quite an enchanting entrance. Following the back lane entry through a kitchen, the route leads you to the secret but gorgeous terrace located inside Olive Qutub. The restaurant looks like its straight out of the era of period movies. Comfy and serene, this place is ideal for a relaxing evening out with friends or a super romantic date with Bae!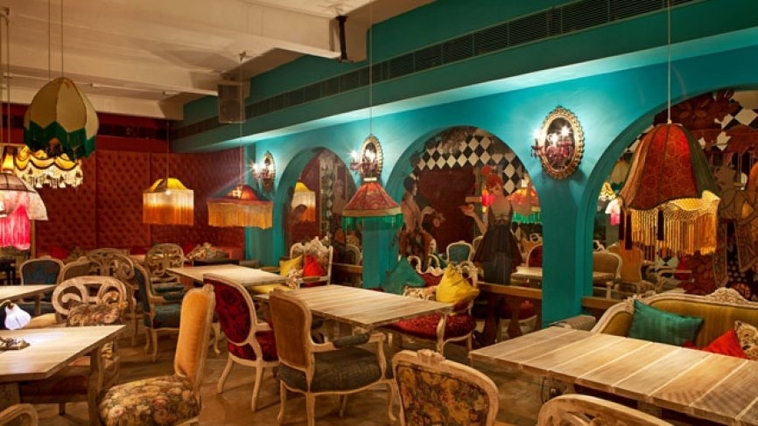 Image source: Delhipedia
Where: One Style Mile, Haveli 6, Kalka Das Marg, Mehrauli, New Delhi
Cost for two: Rs. 3,500
Feature image source: Dineout