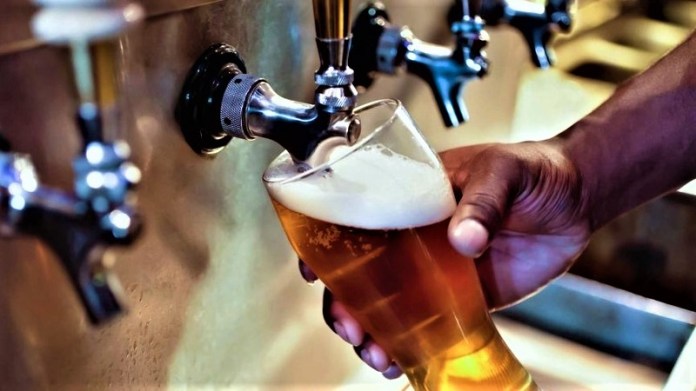 Are you someone who can grab a beer in any season and for absolutely no reason? Beer is not just the most convenient drink to have but tastes absolutely heaven after a long tiring day at work. Right? Freshly brewed beer has a taste of its own that lingers in our palate. From a range of light to dark brewed beers, these microbreweries in Gurgaon have amped up their beer-game! Don't forget to try these crafted mugs of joy the next time you are in the area.
1. Decode
Spread across two floors, Decode is the new kid on the block. But let that not make you re-think your decision to enter this place! They have some of the best-brewed beer you would have tasted. With a range of coffee flavoured dark beer to light wheat beer, they have a unique collection of craft beers that you will absolutely love. And yes, they have a very comfy ambience as well! We recommend their Weissbier.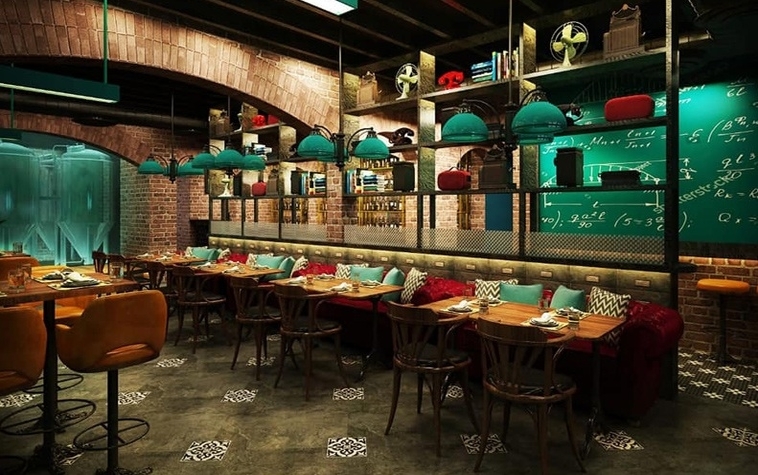 Image source: WeAreGurgaon
Where: SCO 39, 1st Floor, Sector 29, Gurgaon
Cost for two: Rs. 1,800
2. Manhattan Brewery & Bar Exchange
An absolute favourite for people who love brewed beers, Manhattan Brewery & Bar Exchange has been creating a stir since it started. With great ambience, and super trendy music, lay back and enjoy your chilled beer with your buddies and let the good times begin! They also have a virtual bowling arena, in case you feel like mixing your buzz up a little with sports! We recommend their Hefe Weizen beer.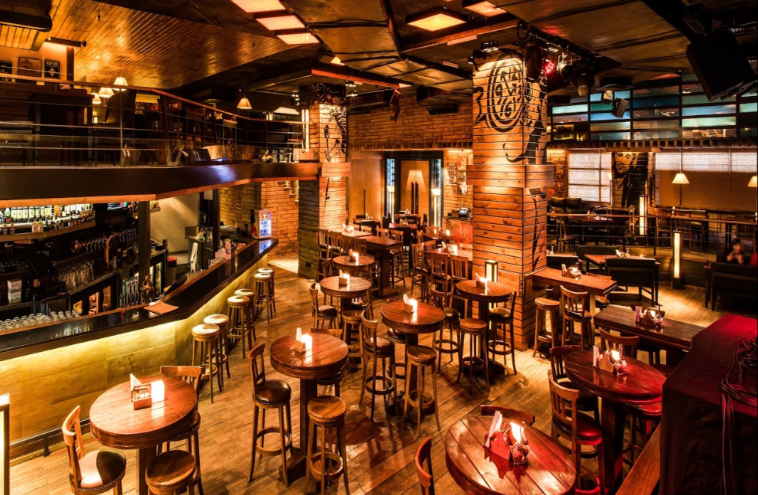 Image source: MiniSiren
Where: Unit 001, First Floor, Global Foyer Mall, Golf Course Road Gurgaon
Cost for two: Rs. 2,000
3. Quaff Microbrewery
With a quirky and lavish ambience, appetizing food, and groovy music, Quaff Microbrewery is the hot zone for a chill evening-out post work. Their range of brewed beer have been highly appreciated and is worth trying if you haven't been here already. Their super gorgeous bar counter is totes worth drooling over! We recommend their Wheat Beer.
Where: Tower B, Building 10, Cyber Hub, DLF Cyber City
Cost for two: Rs. 1,800
4. Downtown- Diners And Living Beer Cafe
An evergreen and the oldest when it comes to breweries, Downtown should go on your list of best breweries to visit for sure. All their beers are extremely delicious and refreshing, and every food item on their menu is to die for. You will be welcomed by an American diner vibe and they play retro music that will transport you to the era of Bryan Adams. They also have kickass X-box games. We recommend their Belgian and Wheat beer.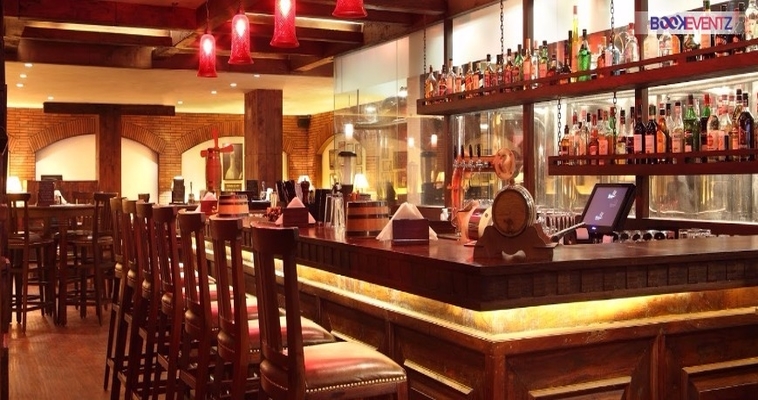 Image source: Bookevents
Where: SCO 34, Sector 29 Market, Gurgaon, Haryana
Cost for two: Rs. 2,200
5. Vapour Bar Exchange
With the ideology of a stock market exchange, Vapour has become a fairly popular name in Gurgaon's nightlife scene. To get the best blend of a chill vibe and hip nightlife, this is where you and your friends should plan to head to. Their starters are also equally delectable. If you are planning a date night with Bae, check out their romantic outdoor seating! We recommend their Dark Beer.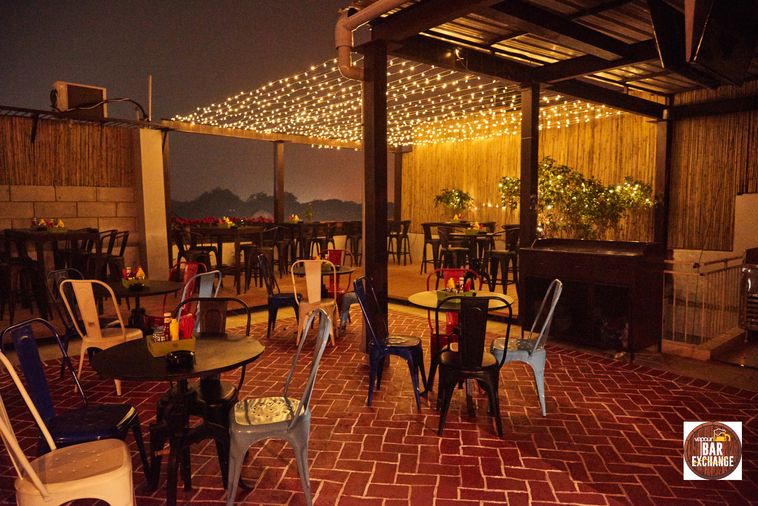 Image source: What's Up Life
Where: Plot 13-15, 2nd Floor, Sector 29
Cost for two: Rs. 1,500
6. 7 Degrees Brauhaus
Deemed to be one of the finest breweries in Gurgaon, 7 Degrees Brauhaus is an absolute stunner in terms of decor and has a variety of beer that you cannot get over! And fun fact, the beer they serve here is at a temperature of 7 degrees! Hence, the name! They have live music events happening very often and a lavish buffet spread for brunch and delicious beer-infused cocktails. Don't wait around and check this place out ASAP! We recommend their 7 degree Master Brew beer.
Where: 310 & 311, 3rd Floor, DLF South Point Mall, Golf Course Road
Cost for two: Rs. 3,000
7. Soi7
If you are a true resident of G-town, there is no way you would not have visited Soi7 atleast once. With beautiful outdoor seating and amazing brewed beer, this is also a popular place for people to chill at in the evenings. You can head to one of their boxing games as well that takes place every Thursday. We recommend their Marzen beer.
Where: 205-208 & 209-A, Cyber Hub, DLF Cyber City, Gurgaon
Cost for two: Rs. 1,800
Featured image source: GQ