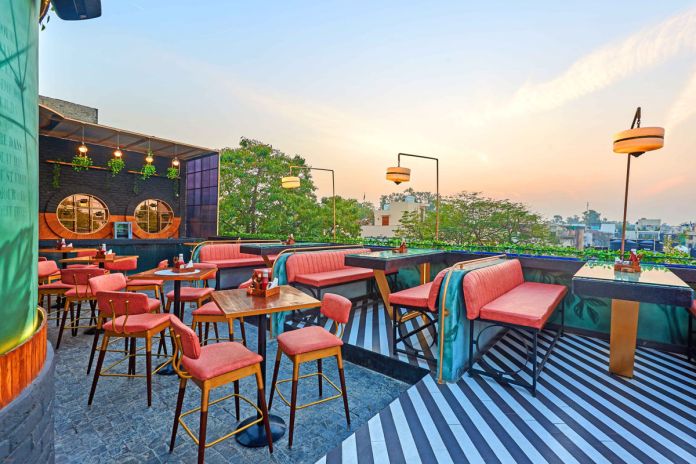 Delhi will soon be gripped by the winter chills. And what's a better way to enjoy the cold weather than with a glass of your favourite cocktail in hand, sitting on a gorgeous terrace bar? Anyways, cocktails somehow taste better as the altitude increases! Don't they? From romantic date nights under the stars to chill hangout scenes with the squad, the nip in the air means there's going to be a lot of socialising. So when the sun sets and the temperatures begin to drop in the coming days, head over to these rooftop bars and unwind with a drink in hand and a gorgeous view of the city!
1. Dramz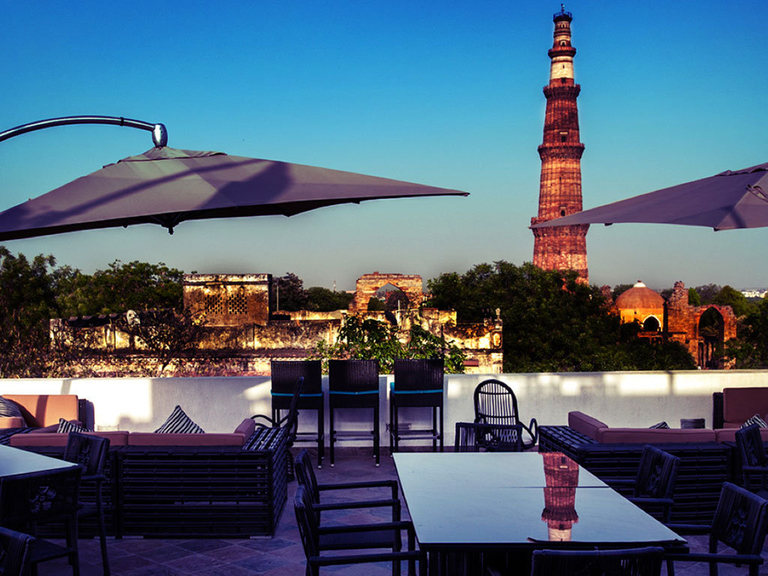 The OG rooftop chilling place, Dramz has been our go-to place in winter for a while now. This elegant whiskey bar will surprise you with its range of top-drawer whiskeys and its stunning view of the Qutab Minar. After all, what more do you need than some fine whiskey in a gorgeous alfresco dining area, right!?
Where: 1580/1, KD Marg, Near Qutub Minar, Mehrauli, New Delhi
Contact: +91 9667392384; 011 26646702
2. S Bar & Restaurant Shalom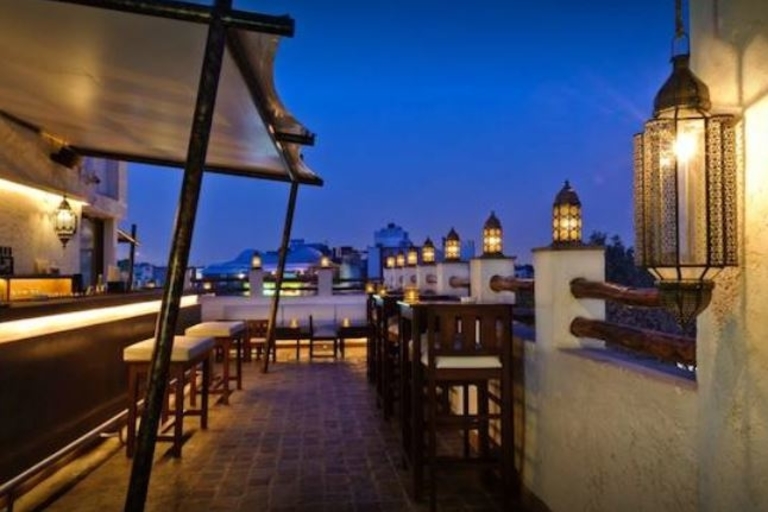 Delhi's favourite Shalom Bar which is now S Bar and Restaurant features a stunning rooftop area is definitely one of our favourite places to hang out at in the winters. The reason why this place is still a crowd puller is its Middle Eastern cuisine, extensive bar menu and incredible music. The S Bar and Restaurant also features occasional belly dancing shows and Sufi Nights, for its audience. It can't get any better than this!
Where: 10, N Block Market, Greater Kailash (GK) 1, New Delhi
Contact: +91 9810048084; +91 9899142192
3. Thai High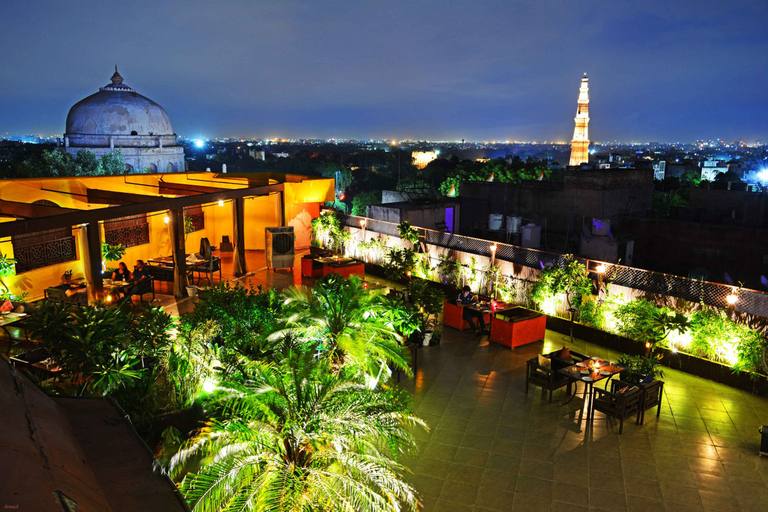 A high-end rooftop restaurant in Delhi. Thai High is extremely popular and frequently visited by the food and drink connoisseurs of the city for its affordable drinks, and experimental snacks. With an excellent view of the Qutab Minar, this place is bound to be super busy during the winter season so make sure you make reservations in time for your visit!
Where: 1091/1, Ambawatta Complex, Kalka Das Marg, Mehrauli, New Delhi
Contact: +91 9910884229; +91 7669896564
4. Perch Wine And Coffee Bar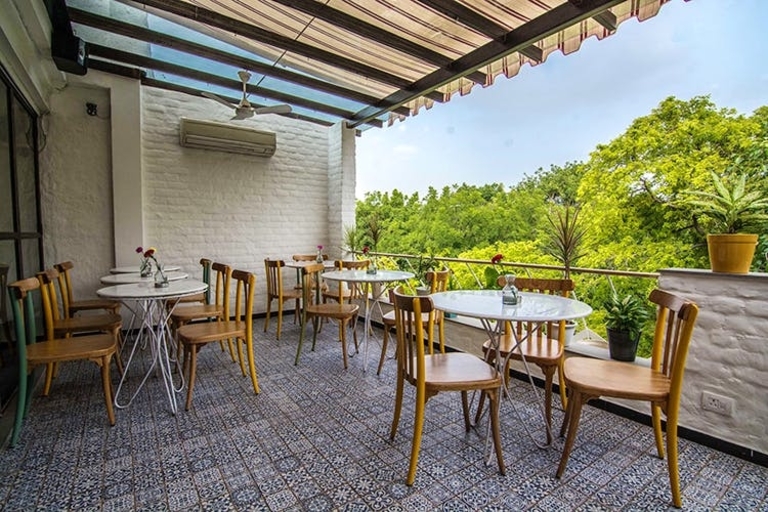 Whether it's for a post-work coffee or a drink, keep this place in mind for when you want to indulge yourself. With comfy low seating on chairs and sofas, this bar cum cafe spoils you with its extensive wine and cocktail menu or a long list of coffees to choose from to warm yourself up on a cold evening!
Where: 71, 1st Floor, Khan Market, New Delhi
Contact: +91 8373976637
5. Q'ba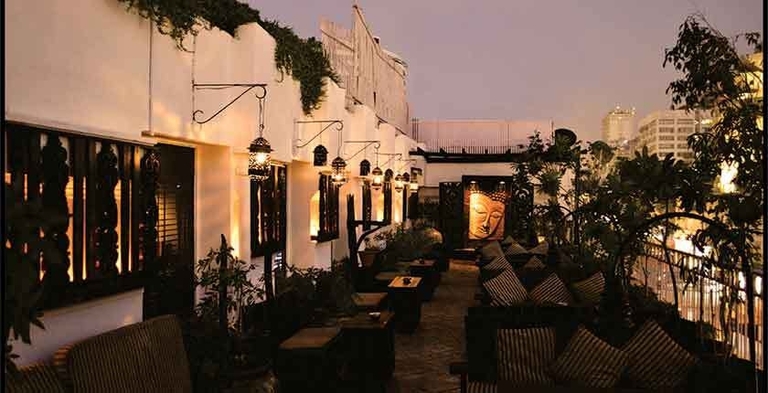 Located in Connaught Place's Inner Circle, Q'ba is a casual and relaxing cafe, restaurant and bar with a stylish and classic rooftop terrace. With cosy lighting, comfy lounge sofas and a great view over the surrounding areas, this place offers a food menu ranging from vegetarian to meat and from Chinese to Italian and a bar menu goes serving everything from fine cocktails to buckets of beer!
Where: E-42 & 43, Inner Circle, Connaught Place, New Delhi
Contact: 011 71565097
6. The Sky High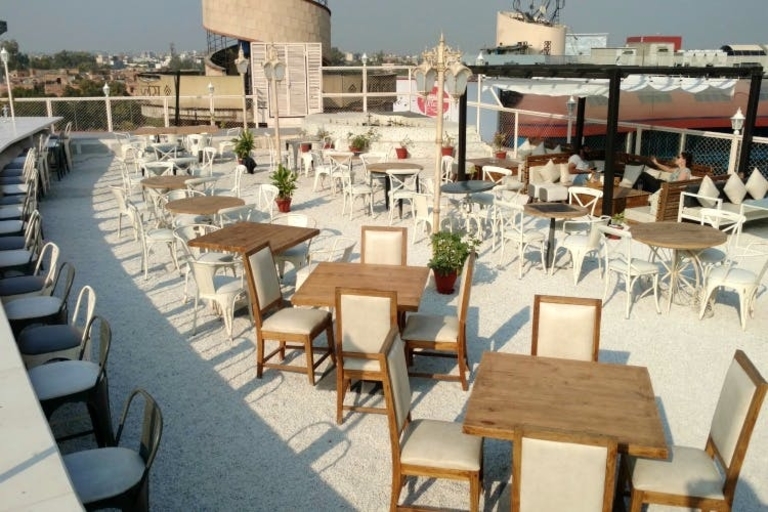 Known for its amazing rooftop seating that is one of the best spots in the city for a date night, this casual dining retro bar is another great place for winter evenings! It offers an extensive range of multi-cuisine preparations and a well-curated selection of liquor. The serene atmosphere, coupled with soulful live music, good food, and good booze, is just what is needed for an uplifting mood.
Where: C-306 A & 307, T-101 & 102, 3rd Floor, Ansal Plaza Mall, Khel Gaon Marg, New Delhi
Contact: +91 9870199076; +91 9870199077
7. Limitless Cookhouse and Bar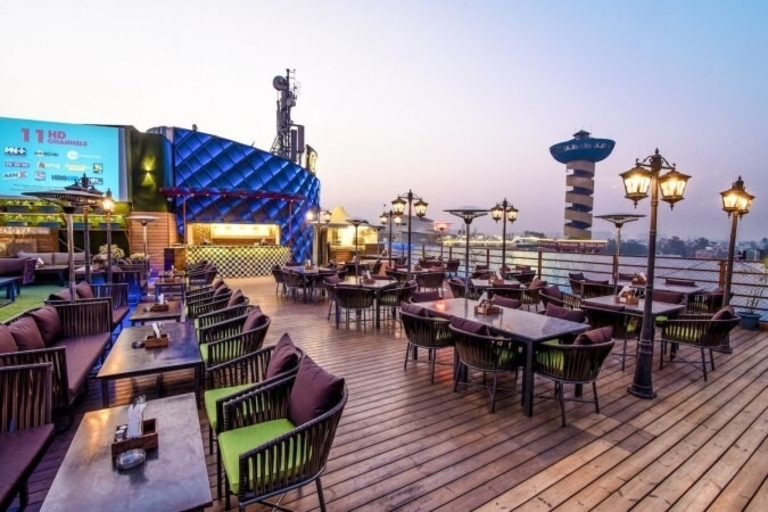 A chic place on a rooftop, this one is perfect for a winter date night or just a casual evening with the squad. With comfy seating, great service, even better food and just the best drinks in town along with a lot of live singing events, this place is perfect to make an ordinary evening out a super fun one!
Where: 3rd Floor, Ansal Plaza Mall, Khel Gaon Marg, New Delhi
Contact: +91 8826424947; +91 9953401664
8. Antidot Waterbar and Cafe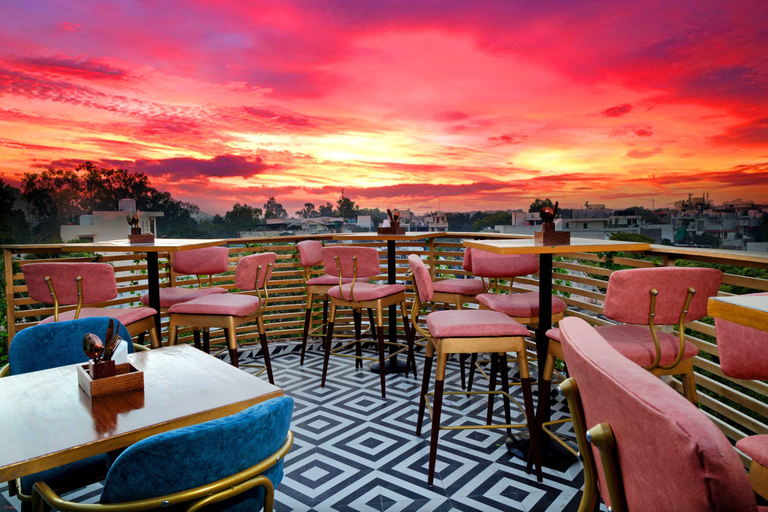 A botanical-themed restaurant, with water flowing over the walls and green, lush plants at every corner, Antidot Waterbar and Cafe is the coolest rooftop bar in the city! Their rooftop seating area with the Loving Booths has water flowing through the tables even to make your date nights even better! With great food, innovative drinks and superb music, this Antidot is the place to be this winter!
Where: 2nd Floor, B-6/2, Opposite Deer Park, Safdarjung Enclave, Safdarjung, New Delhi
Contact: 011 71564799
Featured Image Source: Dineout