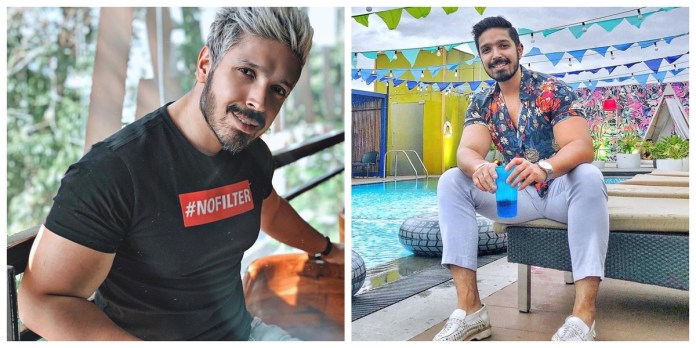 'What should I wear?' is not just a question asked by the ladies, it's also often asked by the men. Especially when it is 40 degrees outside, and you feel like this heat is going to melt you! So men & their better halves, if you are looking for some summer style inspiration, you've knocked at the right door. We got in touch with one of Delhi's top Men's fashion bloggers, Jatinn Jay, a.k.a. The Style Doodler, to give us some tips on how to dress right for the scorching summer! Boys, take notes!
So Jatinn, tell us what are some of the major summer trends doing the rounds this year?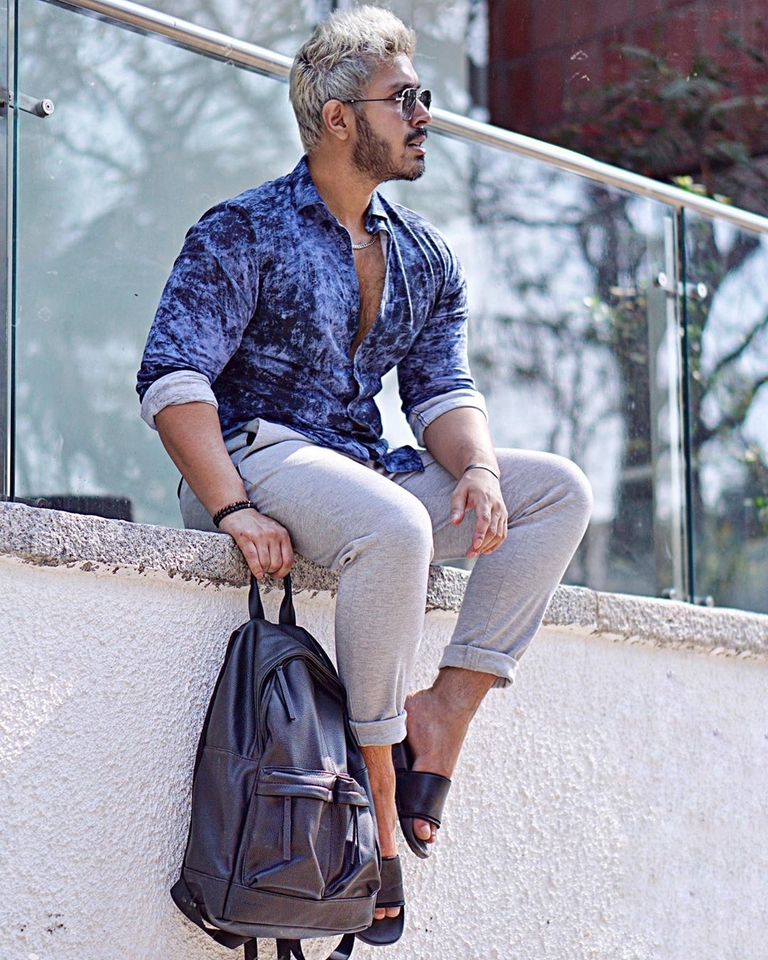 Neon, tie and dye, boho and minimal silhouettes are in this season. Shorts have gone shorter whereas shades of green like sage are the colours for men. Also, Double-breasted blazers are back in fashion too!
And which out of these would you say is your favourite trend and why?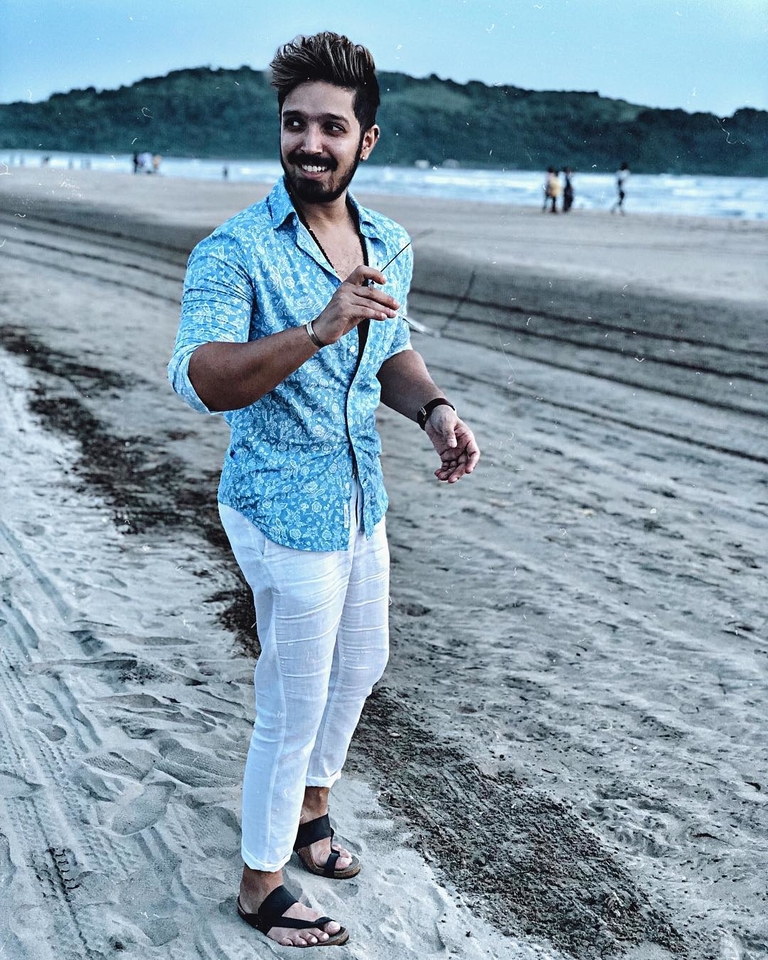 I love boho as there is so much you can do with the trend. Pair different prints and colours together, and if the weather gets slightly cooler, you can even opt for some light layering
Wonderful! What are the best colours to wear in summer?
Neon is on top of the list as seen on runways and streets. Sage is another favourite. You can also go for neutrals paired with brighter shades.
What according to you, is the one winter trend that also works in the summer?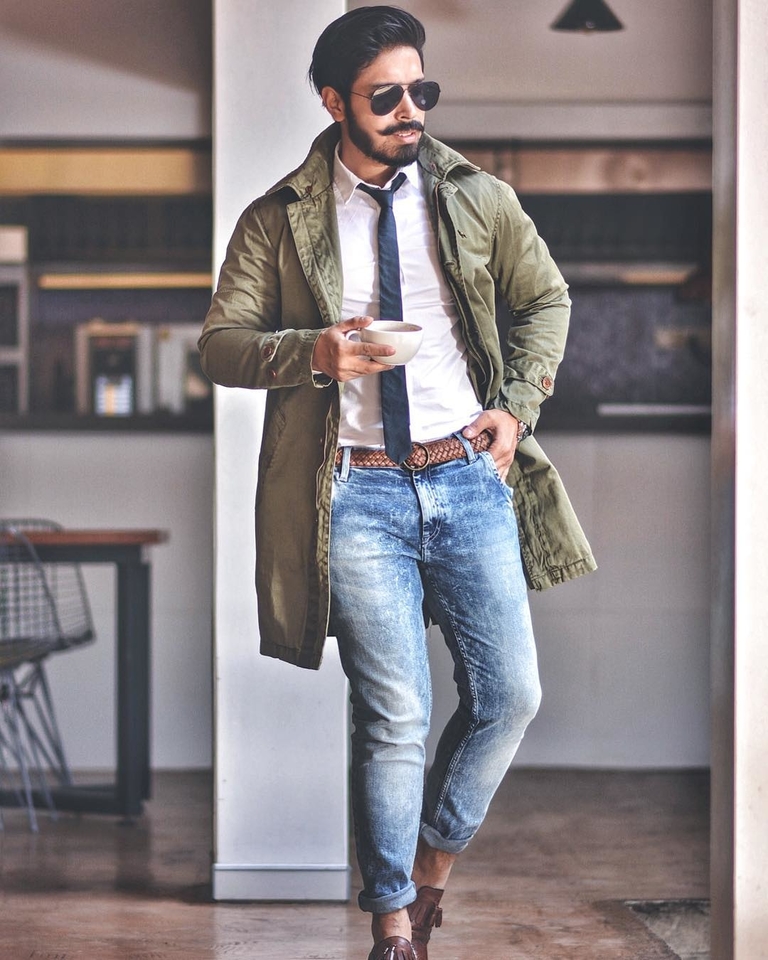 I think the most common is layering. In summers, we can layer lightly with our linen blazers and cardigans.
Jatinn, tell us some summer wardrobe essentials?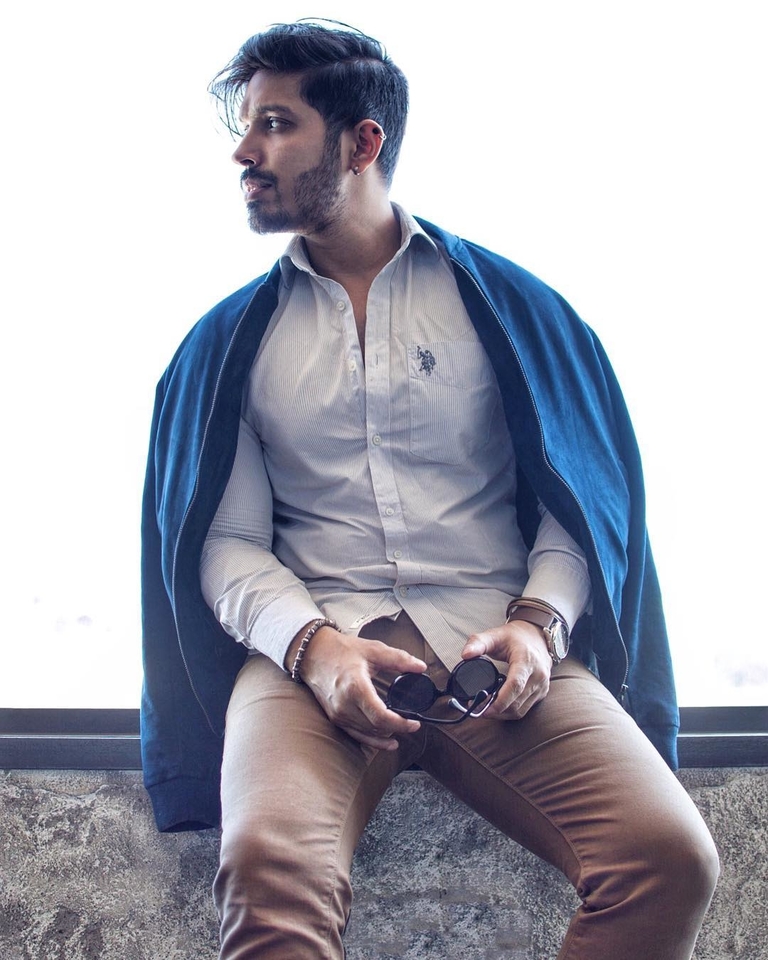 A white shirt, a spring jacket which can be worn at any time of the day, khaki shorts, comfortable chinos, a classic pair of sunglasses, loafers are a must and a light belt and bright polo tee.
Most men face a dilemma while picking outfits for events where it's not possible to wear shorts, what would you suggest are alternatives to denim for the summer?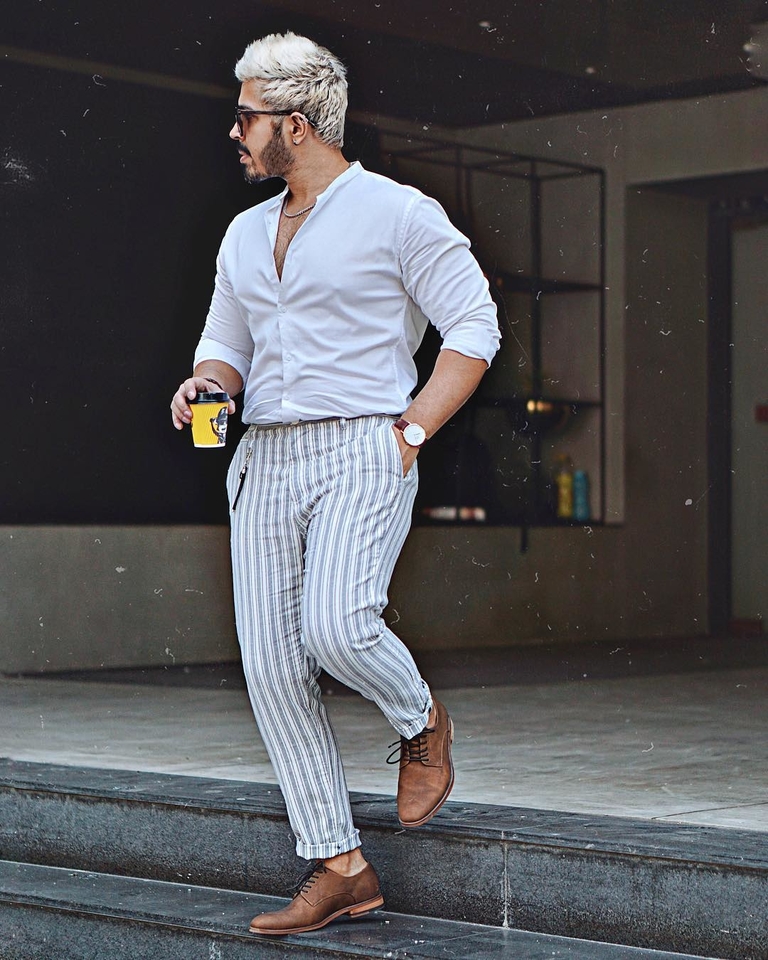 Its either well-fitted chinos or linen pants. Both look sharp when worn with the right shirt and jacket. Of course, you've got to make sure that the fit is perfect.
Where do you shop for your ready summer outfits, tell us some of your favourite brands?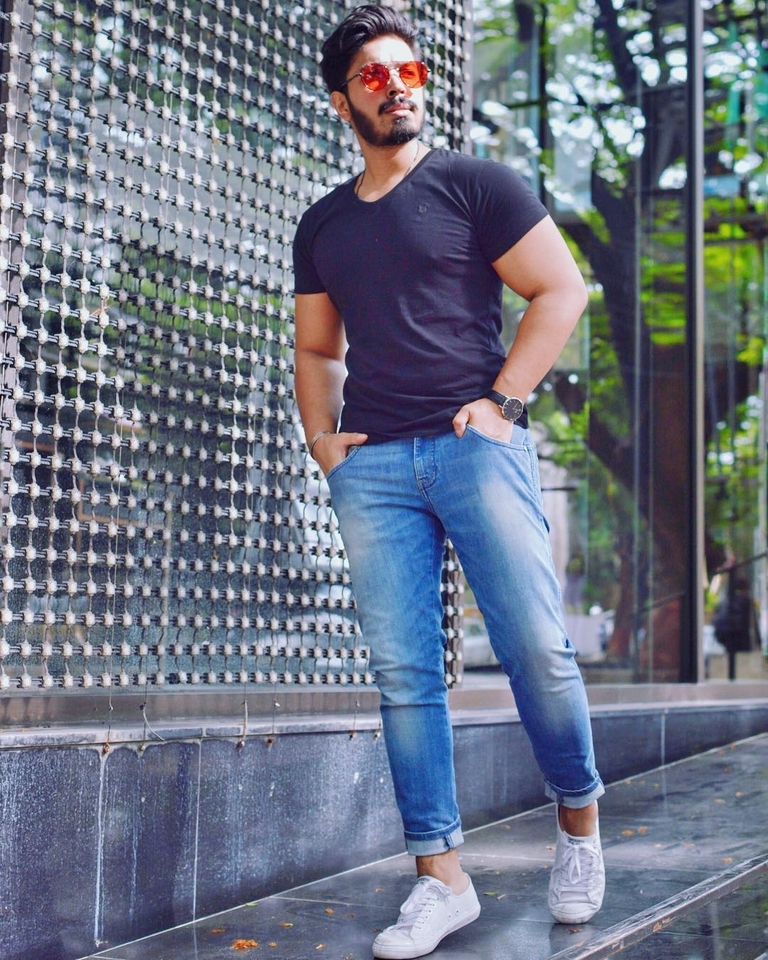 My go-to brands are Zara, Calvin Klein and ASOS. They have perfect prints and styles which I love to sport. And they're always coming up with new trends and styles every month. The whole concept for fast fashion is taken care of by these brands. CK is my go-to place when I'm looking for more classic silhouettes and of course that perfect denim.
Give the boys some tips on how to keep cool and be on top of the fashion game this summer!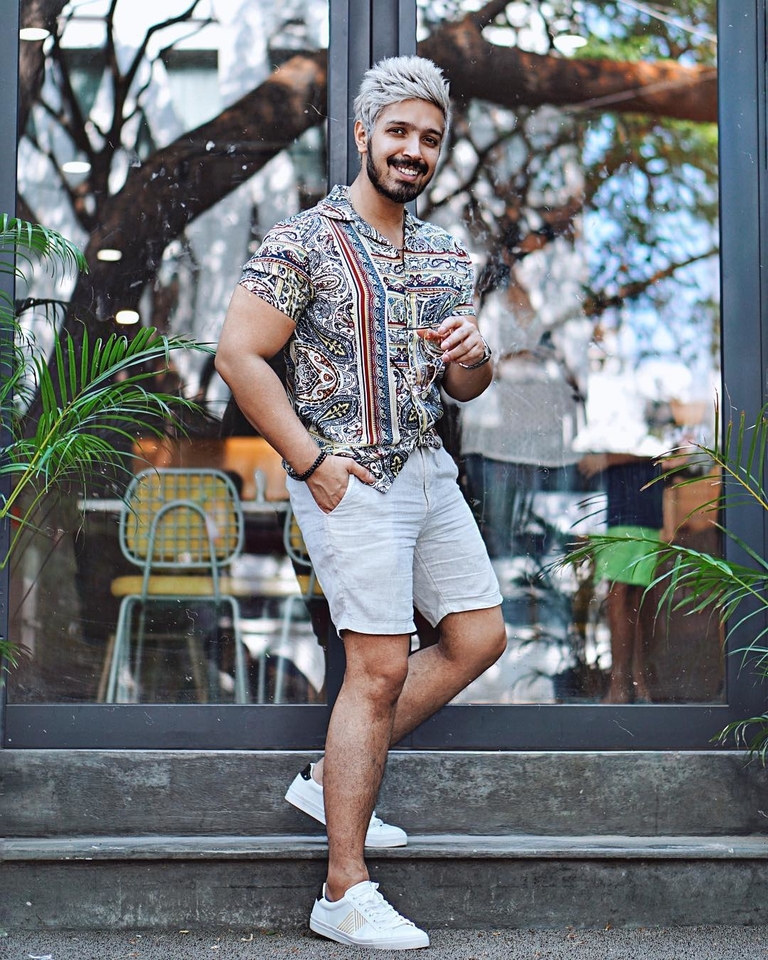 Follow the rule book of keeping it simple. Try bold patterns, prints and colours but pair it with basics. Linens and cotton blends are your best friends and make sure you make them your fabric of choice for the season.
Any tips on what Footwear to go for in summers?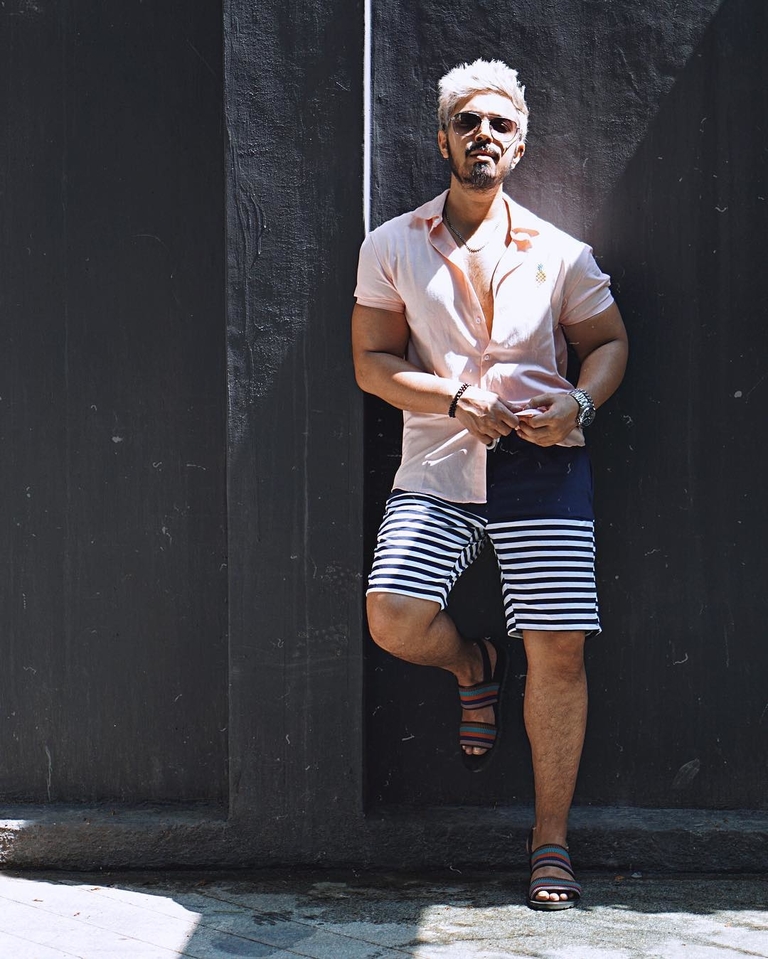 Hiking sandals are a rage this season. They're comfortable and go with almost everything. Loafers and slip-ons in subtle shades are also easy to wear and trendy.
Tell us some good shirt colours and T-shirt styles for this season?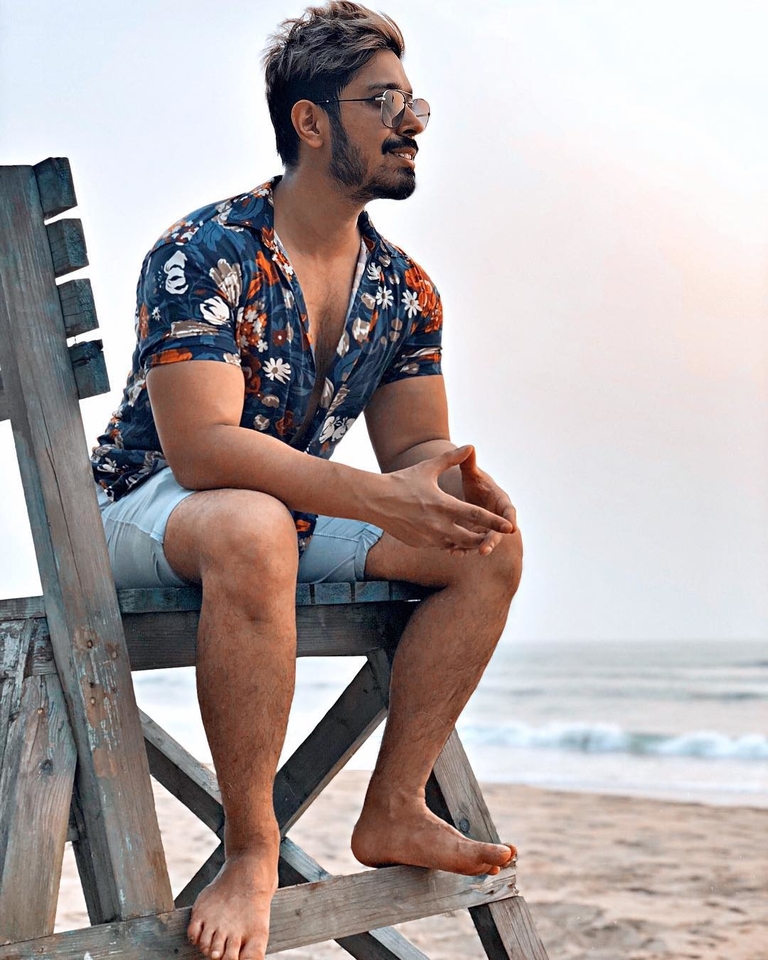 I believe every guy should have a shade of neutrals when they pick tees. Whites, greys, beige are perfect for practically any season. Also, add a bit of colour. With olive, bright blues and neon if, you are okay to experiment. Even tropical prints are favourable in summer, so a printed floral tee is a must-have in your wardrobe too!
Tell us a little about fusion wear that will help stay cool in this heat?
Image Source: Instagram/the.style.doodler

Image Source: Instagram/the.style.doodler
These days there are multiple options in kurtas and Chinese collars. With printed kurtas making way, Chinese collars have evolved from just being a traditional shirt. We wear it at work, parties and casual events. The subtle tropical printed Chinese collar shirts are a must. Pair a kurta shirt with jeans or anti-fit trousers for a casual boho look.
For those who can't do without denim, how can you style it in summer to avoid feeling hot?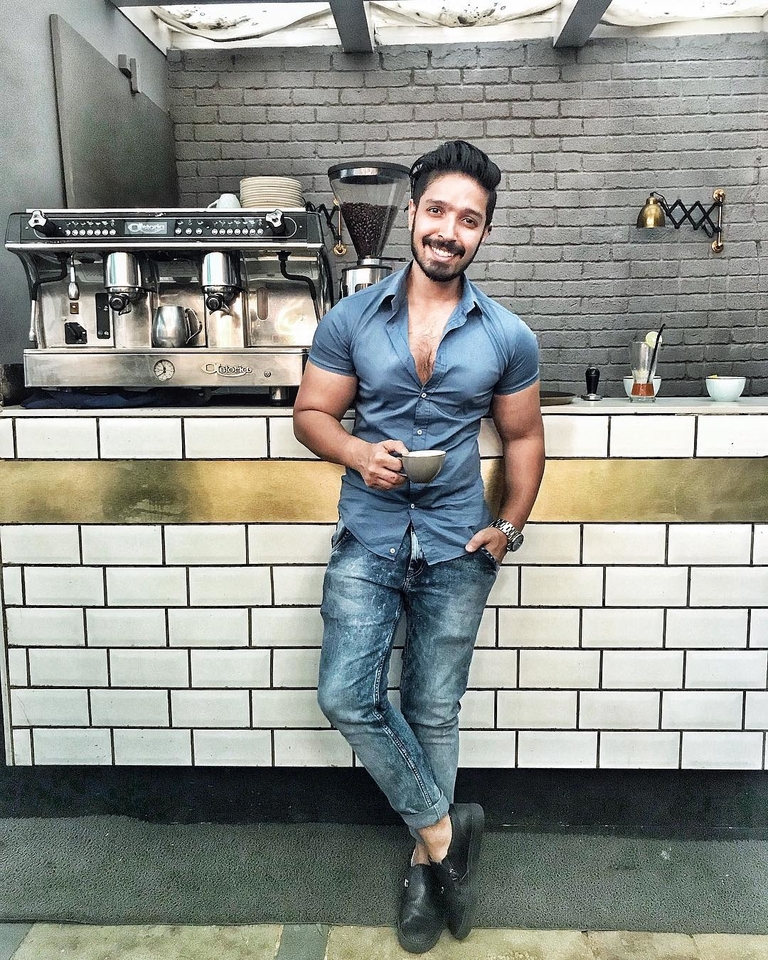 Keep it loose. Go for regular fits than skinny or slim. Distressed denim anti-fit is perfect for sunny days.
And for the ones who love to socialise, can you suggest some straight from the office to the bar or a party looks for summers?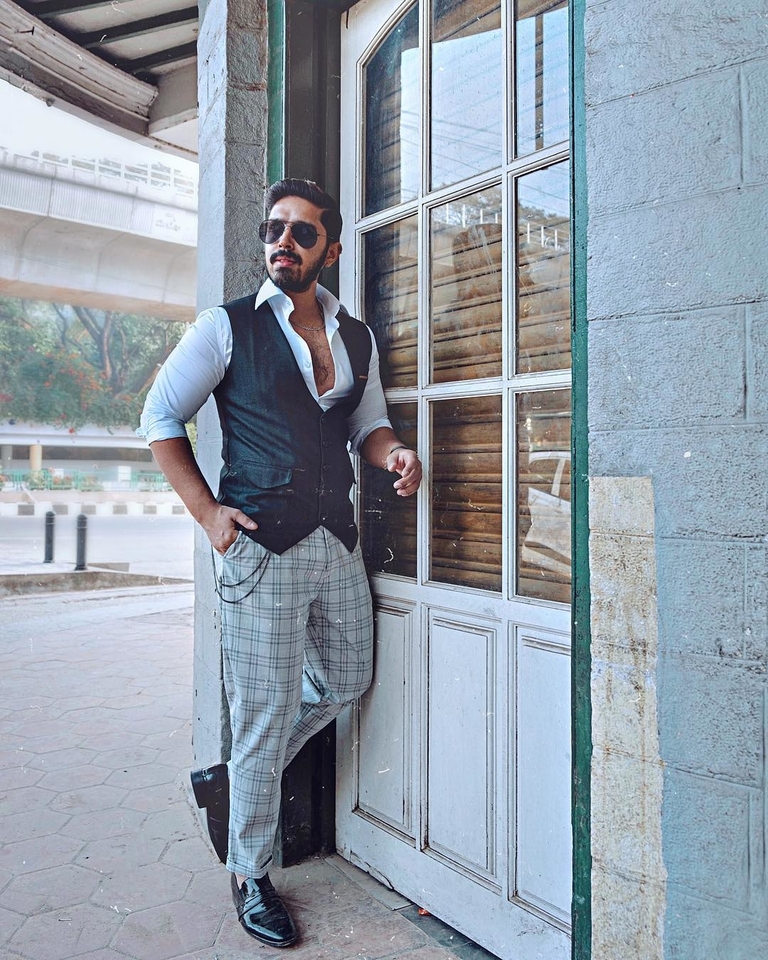 If you are a suit guy then a linen suit is perfect to wear at work which easily transitions to a party look when you loosen the tie or just take the jacket off and keep the shirt sleeves rolled up. Another look which can easily take you from office to a bar is a waistcoat and shirt combo – easy breezy and always classy!
Okay, boys, we hope you took some rigorous notes and are now ready to kill it with your on-point fashion game!
Featured Image Source: Instagram/the.style.doodler