All we can think right now is to pack our bags and hit the roads as it's officially the first long weekend of the year! But the question arises where we should head to celebrate Holi with our squad? There are tons of amazing bashes happening around the city where you can head for a mini-vacay with your gang and enjoy Holi too. So we have curated a list of properties near Delhi where you can celebrate the festival of colours with your squad.
1. Biggest Holi Party @ JW Marriott Jaipur Resort & Spa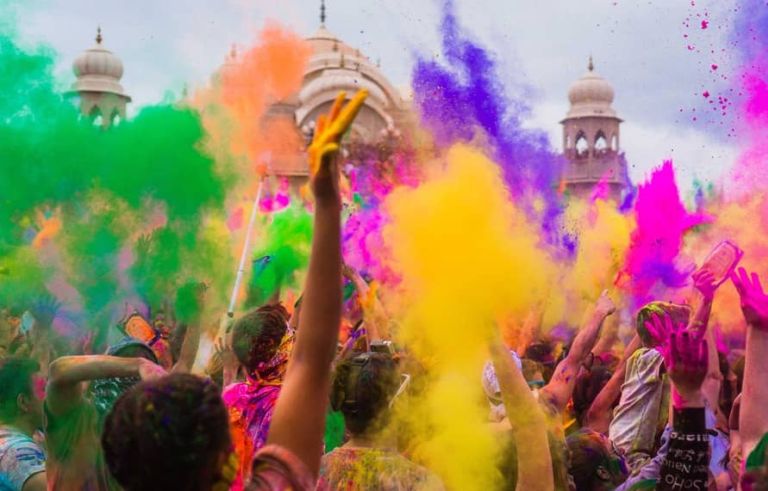 Get yourself on a dancing spree with a splash of colours at the most exciting Holi Party at JW Marriott. Dance the entire day with the best-known DJs like DJ Nipun and DJ Mone, as they make you groove to their beats with rain dance. Sip those premium beverages, and savour Indian and International cuisine at the bash. It's time to enjoy and make this year's Holi the most memorable one! 
Where: JW Marriott Jaipur Resort & Spa
Drive From Delhi: 4 Hours
2. Holi Toli @ Noor Mahal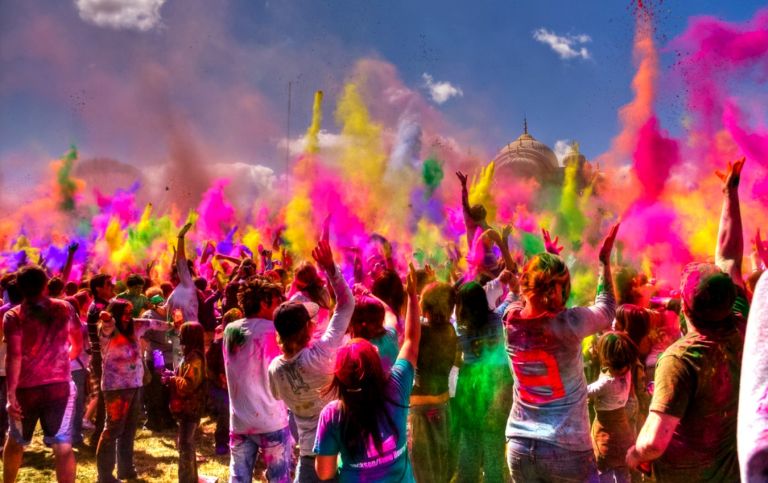 One of the gorgeous properties around the city is Noor Mahal. So, let the colours of the festival fill your life with love and happiness. Get ready for a fun-filled evening with rain dance, loads of desi songs for you to groove on and a delicious feast for all your hunger cravings. We are much excited to be a part of this fantastic Holi party with our squad, what are your thoughts?
Where: Noormahal Crossing, National Highway 1, Sector 32, Karnal, Haryana
Drive From Delhi: 2 Hours 35 Minutes
3. Holi Food Festival @ Themis Mudhouse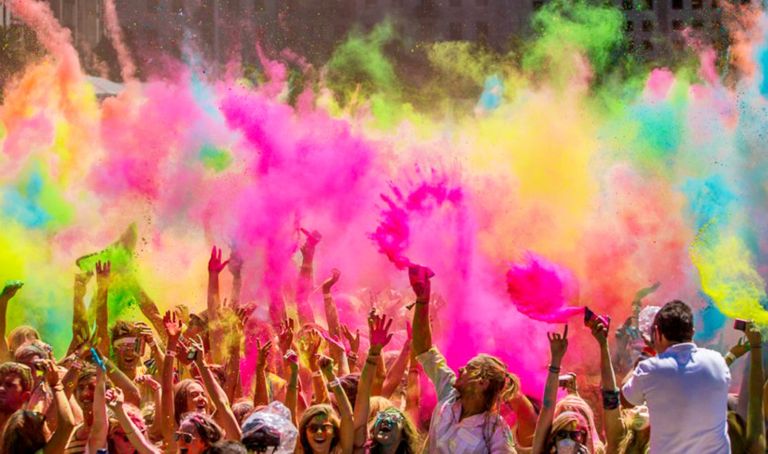 It's officially time to feast on yummy delights! Experience absolute fulfilment at Themis Mudhouse with a wide vibrant of authentic food that will tantalize your taste buds. The major highlights of the party are live music, special menu, live counters, organic drinks and of course the Holi special decor! Call up your squad and book your spot now!
Where: Village Sampla, Main Peeragarhi-Rohtak Highway Next to Bhadurgarh Toll Rohtak NH-10, Haryana
Drive From Delhi: 1 Hour 25 Minutes
4. Holi celebrations @ Alila Fort, Bishangarh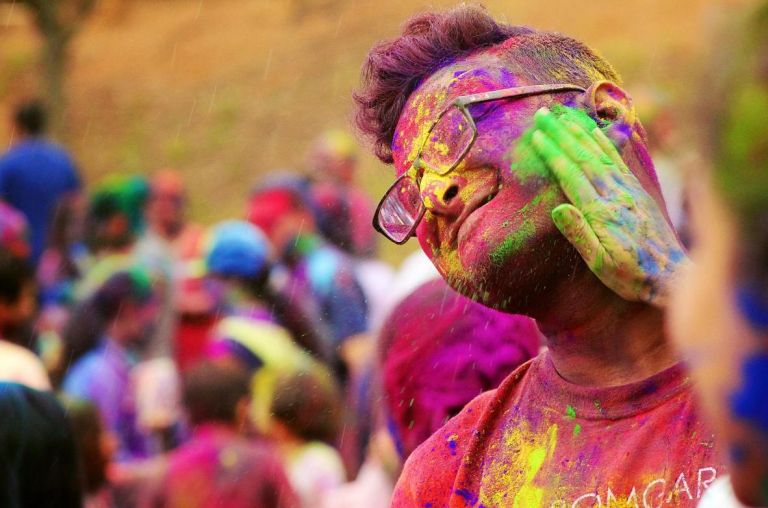 It's time to celebrate the festival of colours with traditional food, organic colours and cheerful blend of folk music. Also, revel in fun activities like pottery making, tarot reading, henna art and much more. Alila Fort is a 230 years old fort has been converted into a heritage hotel. But do you know what we love about this hotel? It still retains the feel of a warrior fort! It is the perfect weekend getaway you're looking for.
Where: Off NH-8 at Manoharpur Bishangarh Village, Jaipur Bishangarh, Manoharpur, Rajasthan
Drive From Delhi: 4 Hours
5. Color Me Green @ The Westin Sohna Resort & Spa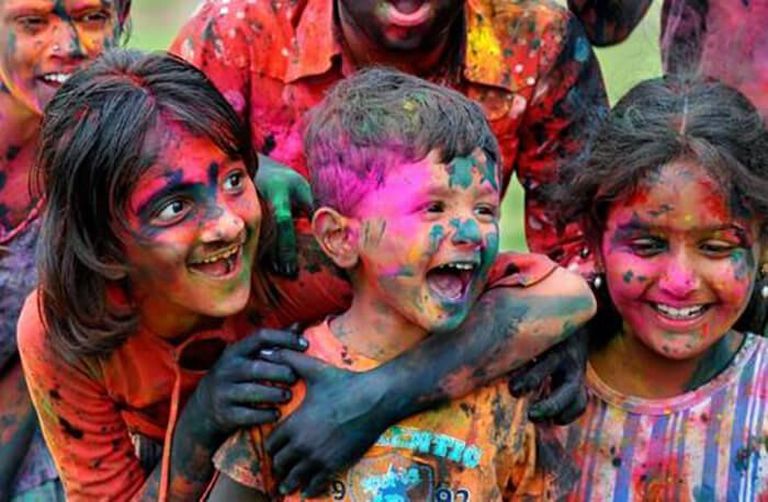 It's time to welcome spring with a burst of vibrant organic colours and a spread of delicious food. Celebrate the festival in a surreal surrounding that is refreshing and relaxing. Colour your loved ones at The Westin Sohna Resort and Spa with a splash of water and yummies. Do not miss out on their celebration!
Where: Vatika Com, Block W, Sector 49, Sohna, Haryana
Drive From Delhi: 1 Hour 20 Minutes
6. Holi 2020 @ Botanix Nature Resort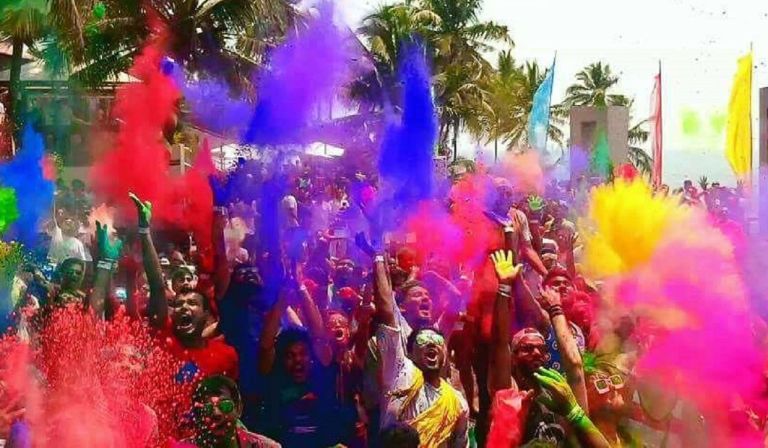 All the nature lovers, listen up. Nestled in the foothills of the Aravalli Hills, on the edge of Damdama Lake, Botanix Nature Resort boasts of gardens where you can enjoy the beauty of nature. It's time to take a break and prepare yourself for the Holi-day filled with live DJ, rain dance, playing area with organic colours and yummy food. We are in for this, what about you?
Where: Damdama Village, Near Damdama Lake, Sohna Rd, Damdama, Tehsil, Sohna, Haryana
Drive From Delhi: 1 hour 54 minutes
7. Holi Party & Celebration in Rishikesh @ UK Adventure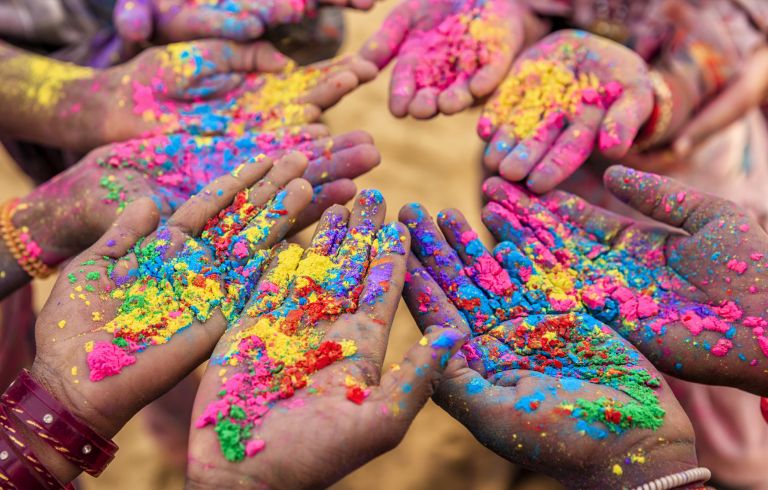 How about celebrating the festival of colours-Holi next to Ganga river? UK Adventure in Rishikesh is hosting a Holi party that has significant highlights like water sports, rafting, riverside adventure camp, rain dance, Holi organic colours, DJ and yummy snacks. We are rooting for this one for our long weekend, are you? 
Where: Ghattu Ghat Mohan Chatt, Neelkanth Temple Road, Rishikesh, Uttarakhand
Drive From Delhi: 5 Hours
(Featured Image Source: Leisure India Holidays)