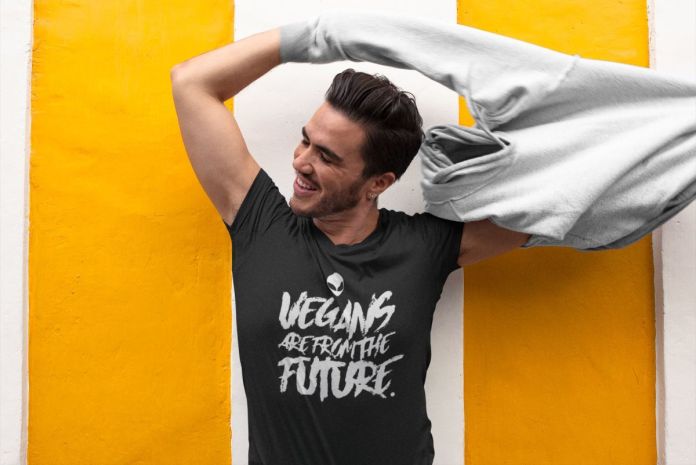 Unless you've been living under a rock, you'd know all about our planet's messed up environment situation. And of the causes for it is fast fashion. Which is why opting for sustainable clothing is the least we all can do. Sustainable fashion is a movement that promotes the manufacturing, production and sale of garments in a sustainable and eco-friendly manner. Apart from organic clothing, bamboo clothing is something which is in these days! Bamboo is 100% natural and biodegradable and is best for summers, you must be thinking how? It keeps you odour-free and is one of the softest fabrics on the planet- perfect for summers. So, check out these brands where you can score cool AF bamboo fabric t-shirts.
1. Nature Fab
Image Source: Facebook/naturefabstore


Image Source: Facebook/naturefabstore
It's a clothing brand that manufactures apparels like tees, pyjamas, leggings and more using bamboo fabric. Its fundamental aim is to provide clothing made from the softest fabric that will ever touch your skin and make you comfortable. From solid primary colours to prints, Nature Fab has every kind of tee that fits in summers!
2. Bamigo
Image Source: Instagram/bamigo_official

Image Source: bamigo.com
It's a men's clothing line crafted from bamboo. All the products are silky-soft and offer a perfect fit for the summers. In addition to being comfortable, the men's apparel looks stylish and have a breathable effect. Their t-shirts are so breathable and soft that it will not harm your skin with any allergic reaction. With every purchase from Bamigo, you are contributing to strengthening the conscious fashion movement!
3. Bamboo Tribe
Image Source: bambootribe.com


Image Source: bambootribe.com
Bamboo Tribe consists of comfortable t-shirts, shorts, joggers and tank tops that are suitable for daily wear. Each of the apparel is designed in-house, and the fabric is ultra-soft. Their clothing items are high-quality, well-tailored and are made from buttery-soft Bamboo fabric that is better for you and the environment.
4. Aristobrat
Image Source: Instagram/aristobratindia


Image Source: Instagram/aristobratindia
Aristobrat is a men's fashion brand that houses a collection of single-coloured tees, polos, joggers, and shorts. All their clothing items are made of bamboo cotton. Black shirts, brightly-coloured tees, name it and you will get it here at Aristobrat. It's a great place to check out for daily wear fashion
5. Mathanika Global
Image Source: ONNO tshirt

Image Source: Green Shirt
Mathanika Global's offer eco-friendly products, knitted garments, home furnishing solutions and organic fabrics. They use high-quality material to customize t-shirts. The bamboo t-shirts are soft and comfortable and are available in various colours. Also, their polo t-shirt is available in their custom design. All the products are made from eco-friendly fabrics!
6. Organic Clothes India
Image Source: Facebook/OrganicCottongarments


Image Source: Facebook/OrganicCottongarments
Organic Clothes India specializes in natural textiles and other eco-friendly products. Bamboo fabric is smooth and luxuriously comfortable, so it won't hurt your skin even if your skin is sensitive. Their tee collection will make you add everything to your cart, happy shopping, peeps! 
7. Athlos
Image Source: Instagram/goathlos


Image Source: Instagram/goathlos
It's time to get your workout wear basics sorted with Athlos cool tees and tanks, made from bamboo fabric. Their workout wear is soft, smooth, and the organic knit makes it allergy-free that is comfortable through your workout. Our summer runs are sorted thanks to the airy tanks by Athlos. What about you?
(Featured Image Source: Vegan Tshirts)