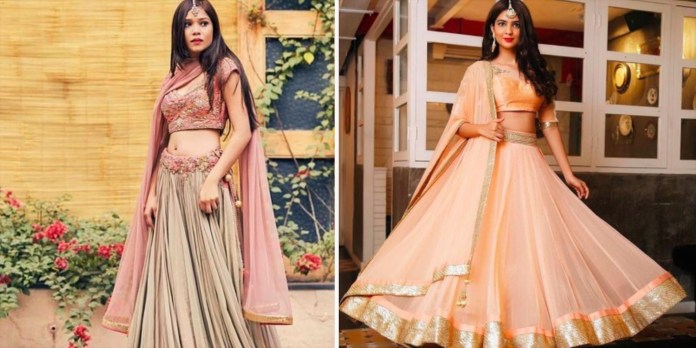 A true blue Indian knows that there is no season that is ever rid of weddings. We can have weddings in any season, right? From Winter weddings to summer to the monsoon, we do not shy away from any season or any reason to celebrate!
But with having to attend a gazillion weddings also comes the stress of choosing a gazillion outfits, and that not just gets expensive but can get a waste of money since we usually tend to wear those outfits just once or twice.
After all, Thou shalt not post a picture with the same wedding outfit more than twice! So, girls and guys, we have curated a list for you from where you can now rent the trendiest and most fashionable designer ethnic and Indo-Western outfits at prices so reasonable that it will boggle your mind. You can thank us later, amigos!
Flyrobe
One of the pioneers of the fashion renting industry, Flyrobe has a collection of stunning ethnic wear for both men and women and is single-handedly India's largest outfit rental platforms. With customised fittings at home and COD options, your rental experience will be a seamless one. So the next time you have to attend a friend's Mehendi or shaadi, Flyrobe has you covered!
2. Stage 3 Social
If you're confused about what to wear for a particular function and need the help of a stylist along with renting the outfit of your dreams by your favourite designer, Stage 3 Social has your back. With a group of talented in-house stylists, you can now rock any look at less than 1/3rd of the price! Start channelling your inner Bebo already and get ready to Bole Chudiyan in style.
3. Rent-It-Bae
Now rent stylish accessories with dapper clothes for any ethnic function or a fun cocktail night and get ready to dazzle the party! If you wish to splurge a little, they also have high-end luxury brands like Prada, Michael Kors, Roberto Cavalli, and much more. So bring on the swag and let the bling on. They also have monthly subscription boxes that you can subscribe to.
4. Wrapd
With equal choices for both men and women, Wrapd started as a store but now has expanded its presence in 4 cities and over 5 stores. From heavy trousseau wear to light lehengas and dhoti sets, you are all set to look your fashionable best with Wrapd. They also carry a range of outfits inspired by Bollywood stars. Once you have a look at their collection, you will definitely check out with a product of your choice.
5. Lionise
With special attention to luxury and niché brands, Lionise offers you the best of designer wear at prices that will not burn a hole in your pocket. After all, isn't that everyone's dream? They have curated their outfits keeping in mind the different wedding functions and you can find a quirky Mehendi outfit or a shimmer sangeet gown all under one roof. We are already drooling over their collection!
Featured image source: Seenit
Leave all the stress behind, because Banno's swagger will always be sexy with these rental options!