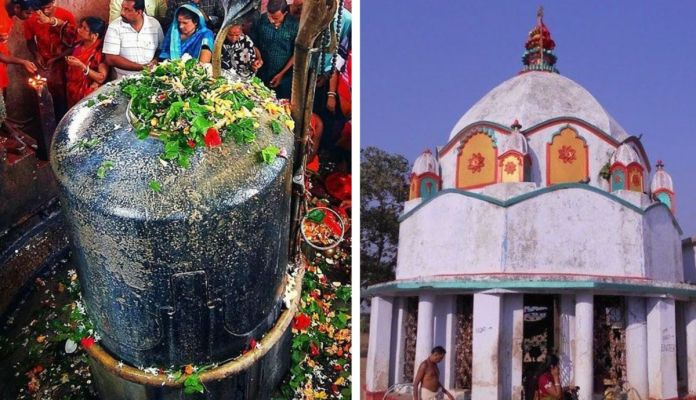 Lord Shiva or Mahadeva, is one of the supreme gods of the Hindu religion. With Mahashivratri around the corner, we found a temple in Odisha that houses one of the tallest Shivalinga in the world. Firstly for all those who don't know about Mahashivratri, it's a Hindu festival where Lord Shiva is worshipped all over India. It is celebrated annually in honour of Lord Shiva as the day marks the celebration of the marriage of Shiva with Parvati. The Baba Bhubaneswar temple in Odisha also has quite a legend behind it. Scroll down to know more about this temple and Shivalinga.
12-Feet Long Shivalinga
Image Source: alchetron

Image Source: Holidafiy
Located in Bhogarai Village of Balasore district in Odisha, Baba Bhusandeswar Temple houses one of the tallest Shiva Lingams in the world. It's a 12 feet long and 14 feet wide lingam that is carved out of black granite. But one thing which will surprise you is that only half of the Lingam is visible. It's because the other half has been buried underground for years.
The 12 feet long Lingam has three significant parts. The middle part of the black granite lingam is in an octagonal shape, which is about 12 feet in diameter and nearly about 4 feet in height. It slightly leans towards the right side if you notice carefully!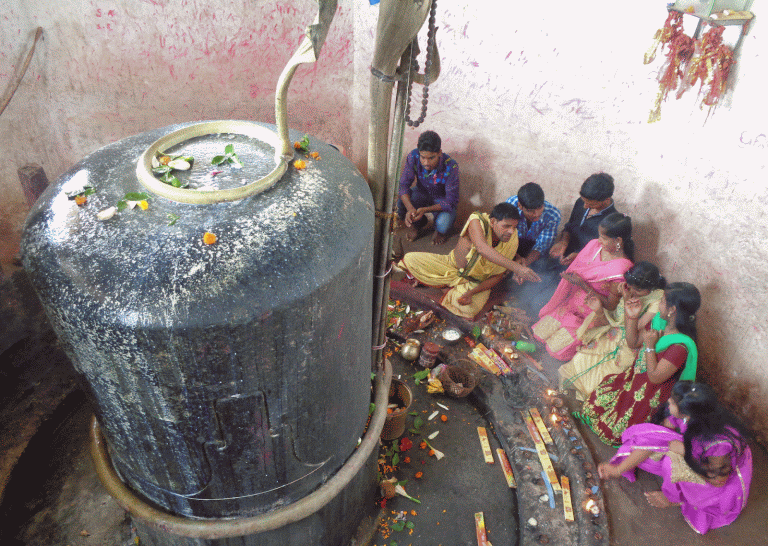 The Legend Behind Baba Bhusandeswar Temple
There's an interesting mythological story behind this temple. According to the local beliefs, during the time of Treta Yuga, Lord Shiva blessed Demon King Ravana with this Lingam. But he also warned him not to place this Lingam anywhere on the ground. While Ravana was on his way on Puspakvimanam, the Gods were disappointed and thought of seizing the power of Ravana which was gifted by Lord Shiva. Meanwhile, Ravana felt desperate and he placed Linga on the ground. Later on, he tried to lift again but after several attempts, he failed as it was too heavy to lift. So, this is how this Lingam was placed here, and the temple was built.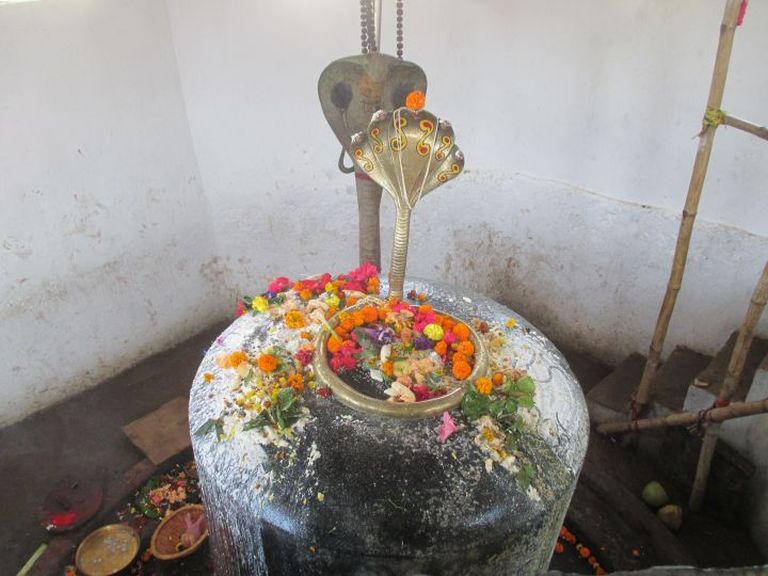 Baba Bhusandeswar Temple in Odisha is a must-visit temple! But note that it is located in a remote village. So better head there on your own transport, since you may not find any public transport there.
(Featured Image Source: Pinterest/alchetron)