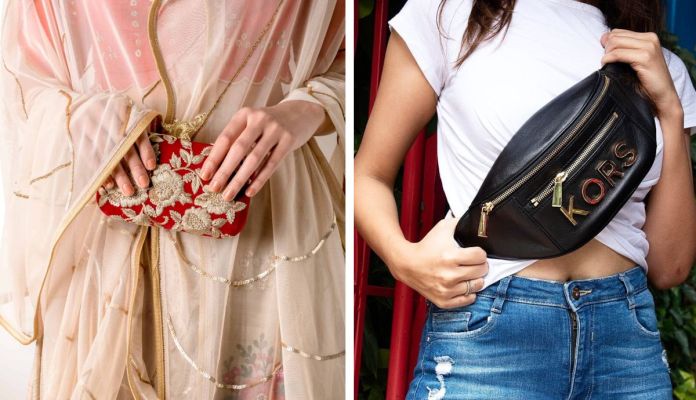 You are browsing through your Insta feed, and you see Alia Bhatt posing with her Sabyasachi clutch and two posts later you see a Fendi peekaboo. And now you also suddenly have the urge to flaunt one! But #NoMoney! Sucks, right? Not anymore! This is when the rental services come in really handy. Because why spend on something luxurious when you can simply rent it out? Scroll on to look at some of the best luxury bag rental services available in India.
1. Ziniosa
Image Source: Instagram/ziniosa


Image Source: Instagram/ziniosa
Ziniosa is India's first subscription-based rental service for luxury handbags. It is unique in itself and is affordable that won't harm your pocket at all. It is by far the leading bag rental service in India and features brands like Gucci, Sabyasachi, Micheal Kors, Kate Spade, Valentino, Calvin Klein, GUESS, Louis Vuitton and more. You can rent a bag for a time period of three to seven days. Pretty sweet deal, we say!
2. Prendo
Image Source: Instagram/prendoindia


Image Source: Instagram/prendoindia
How often have you window-shopped at a Gucci or a Prada store? Now you don't have to! Because Prendo lets you rent luxury handbags from the chicest of brands. From Moschino to Alexander Mcqueen to Burberry, Coach, Gucci, Prada, Miu Miu, and Louis Vuitton, you'll find the most beautiful collection of handbags here.
3. Rent It Bae
Image Source: Pinterest

Image Source: Rentitbae.com
You may not be a celebrity, so what? You sure can dress and look like one! Rent It Bae is an online fashion rental service that brings the latest fashion to your doorstep. From Michael Kors, Prada, Tom Ford, Madame, Tory Bruch, Jimmy Choo, Guess, Chole, we promise you won't be disappointed!
4. The Stylease
Image Source: Instagram/thestylease


Image Source: Instagram/thestylease
Whether you are looking for a bag or clutches, you can find it all on The Stylease. Michael Kors, Kate Spade, Calvin Klein are few of the luxurious brands that you will find here. Apart from luxury brands they also house some designer labels like Handbags By Bhavna Kumar, Chamee & Palak and more. Happy renting, girls!
5. Stage 3
Image Source: Instagram/stage3social


Image Source: Instagram/stage3social
The wedding season is in full swing, and we are sure you must be confused which potli or clutch to buy, right? Stage3 is one of the leading brands that offer you to rent accessories. They house luxury designer bag brands like Sabyasachi, Rajdeep Ranawat, Aanchal Sayal and more. Not only that, they have Stage3 on Wheels bus that includes a trial room and offers a styling session with their in-house experts.
6. Rent At Tali
Image Source: rentattali.com


Image Source: rentattali.com
Looking for fancy and high-end brands to flaunt at BFF's wedding? If you have always wanted to own a designer bag but don't have the budget to buy one, don't worry because you can easily rent it here. At Rent At Tali, you can rent clutch from designers like Chole, Rusaru at reasonable prices. So, have no fear when Rent At Tali is here for you!
(Featured Image Source: rentattali.com; Instagram/ziniosa)