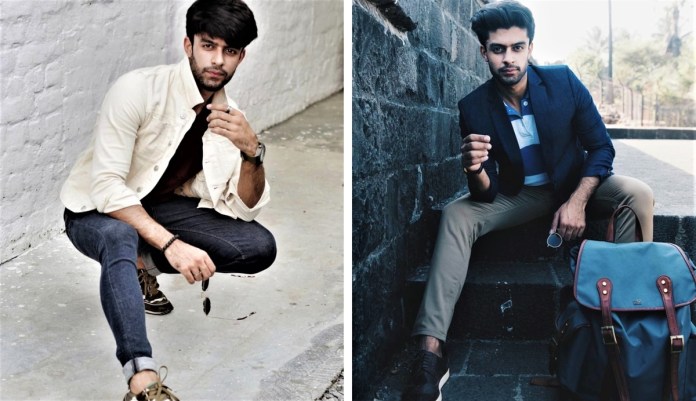 College is a fun place to be. New friends, new opportunities, new possibilities, a lot of socialising and finally getting to wear whatever the hell you want! It's definitely the best time of your life, which obviously means you also need to dress right to add to your charm. So, we got in touch with Vaibhav Keswani (@pehenawah), one of the popular lifestyle and menswear bloggers from Mumbai to share some amazing style tips for college boys. Read on for more deets!
So, Vaibhav, what are some of the major trends in men's fashion at the moment? What's in, what's out?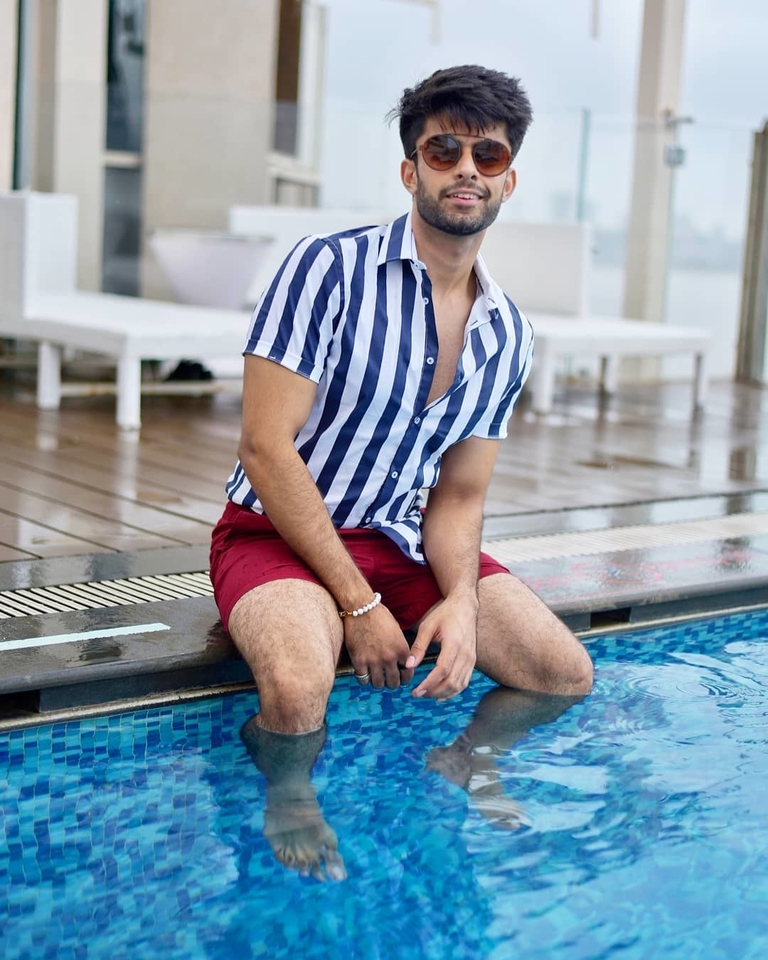 One of the major trends in men's fashion at the moment is Cuban collared shirts. They come in half sleeves so they are pretty appropriate for the weather as well. Even stripes have made a come back this season. Whether it's a bold stripe or a very fine stripe, it's all in fashion right now! Other than that, windowpane shirts, which is a type of checked shirt, is also in trend at the moment.
In fact, these are really easy to incorporate in every day college wear because the patterns are not very heavy. The right pair of bottoms is all you need. For example, basic denim or the right colour of chinos should do the job!
What are some of the essentials every college going boy must have in his wardrobe?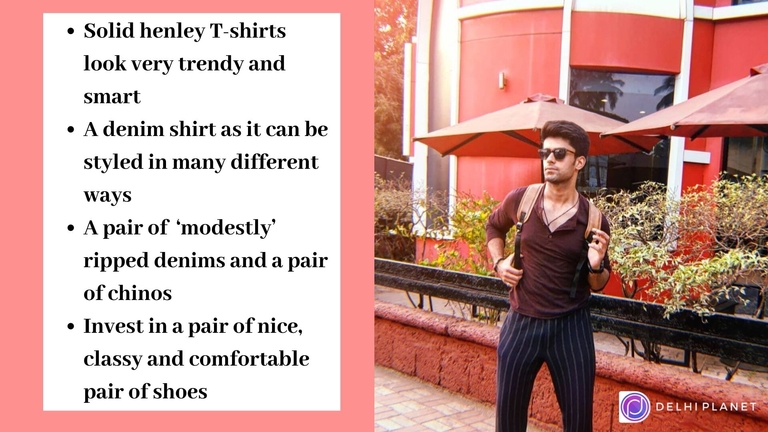 Solid henley T-shirts look very trendy and smart when it comes to T-shirts. Other than that, a denim shirt is a great option for every guy to have in his wardrobe as it can be styled in many different ways and is very easy-going. A pair of 'modestly' ripped denim and a pair of chinos. These are some of the essentials that every college boy should have.
Also, they should invest in a pair of nice, classy and comfortable pair of shoes. Could be a semi-formal pair of brogues or a pair of comfortable yet stylish trainers from brands like New Balance or Zara.
You know how boys always reach for blues, blacks and whites. But how can they incorporate colours in their wardrobe?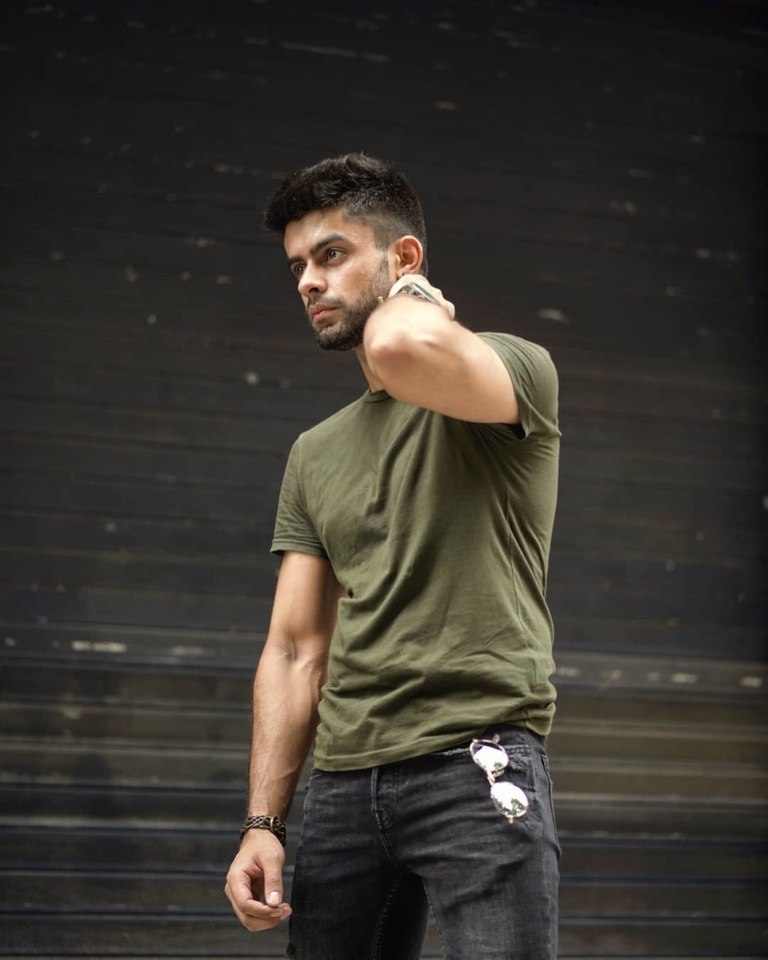 Firstly, you can add more colour to your daily wear through accessories and shoes. Other than that, blue, blacks and white are classic but some other colours like maroon, grey, mustard, beige and tones of olive – these are also very safe colours and can easily be added to your wardrobe. They don't require much work when it comes to styling them and can blend in easily.
How can boys incorporate shorts in their daily college wear?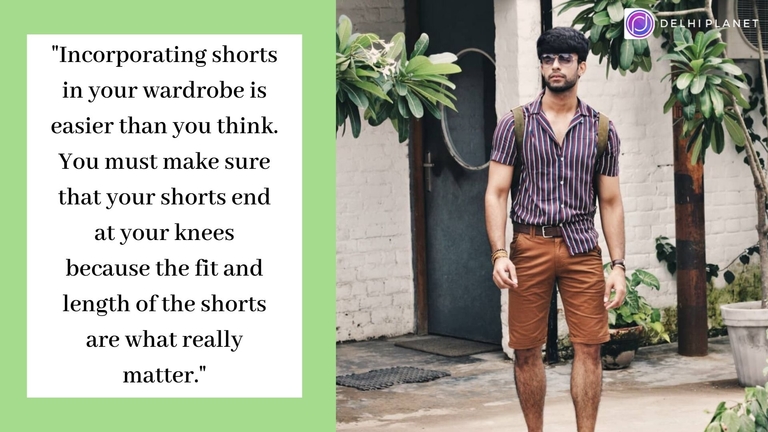 Incorporating shorts in your wardrobe is easier than you think. Firstly, you should make sure that your shorts end on your knees because the fit and length of the shorts are what really matter. Other than that, you can play around with solid cotton shorts as they look classier and can easily be paired with a comfortable linen shirt and a pair of loafers or casual sneakers. And it makes for perfect easy-breezy college wear.
We've seen boys wear their trusty white sneakers with almost everything, but what are the other kind of shoes they can opt for?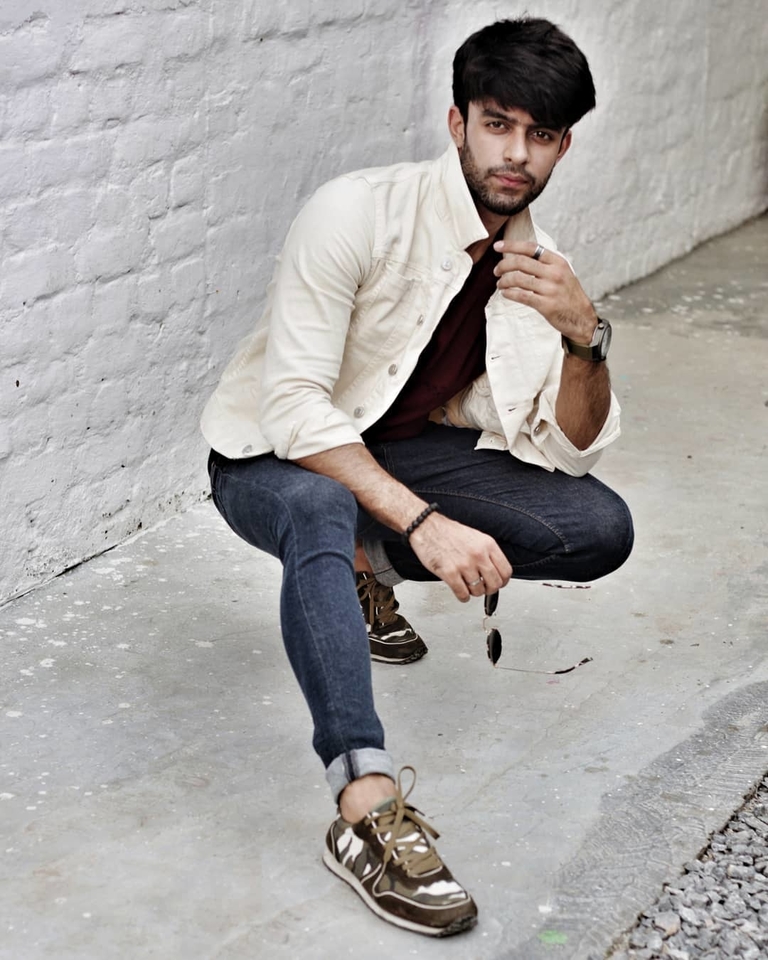 As I said before, a pair of semi-formal brogues is definitely an alternative to the cliched white sneakers. Even some basic oxfords and shoes with tassels. While you may think they look more on the formal side, but if you pair them right they can even go well with a casual outfit.
Try to avoid black in these shoes as the colour makes them look super formal. Again, you can also opt for a pair of lifestyle sneakers that a lot of brands are offering these days. Check out brands Nike, Zara, New Balance and even Koovs for that matter.
The main accessory when it comes to college fashion is bags, what kind of bags could boys go for?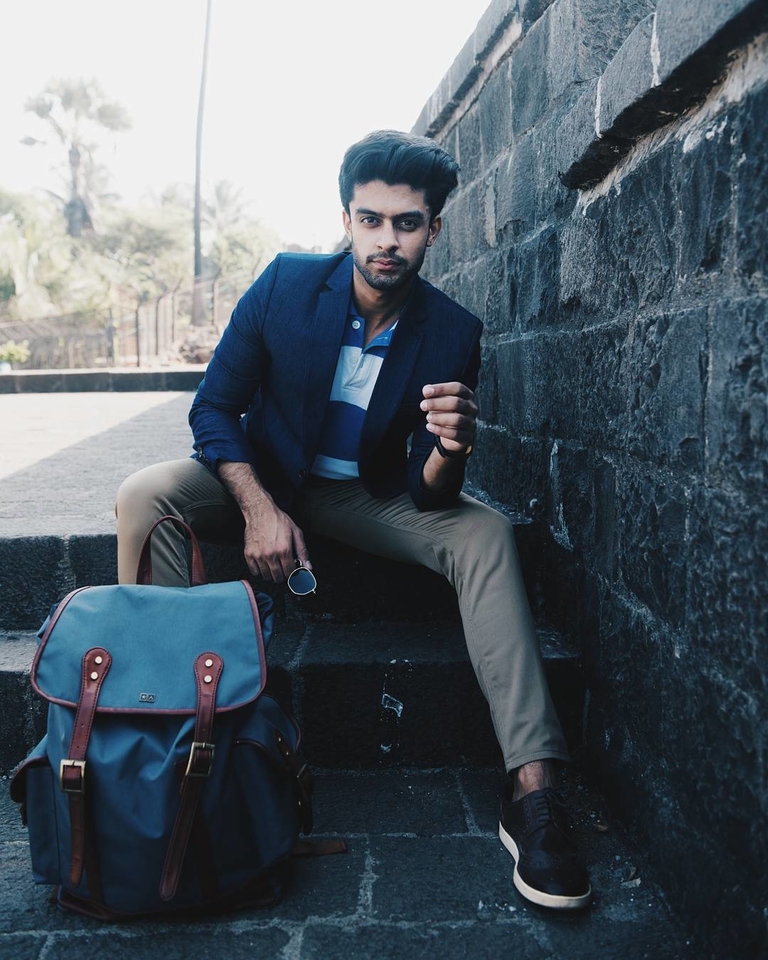 For bags, you can go for either leather or PU bags which are available widely in the market these days. However, leather can be a bit on the expensive side and being a college student it may not fit in your budget. In that case, your best bet would be the PU bags which look pretty similar to leather. It works year-round and these bags are very comfortable and convenient to pull them off, plus it looks very fashionable.
What are the other elements that can put their look together?
Accessories are the most important element to put a look together. A pair of sunglasses and a watch. Make sure you invest in classic pieces. The sunglasses should be ideal for your face type and opt for a watch that has a bit of both black and brown so it can be worn with absolutely anything. You can also add some bracelet, not the beaded ones as the quality is not that great, but instead, go for the leather ones.
Can you name 5 wardrobe items which are a must for every stylish college-going lad?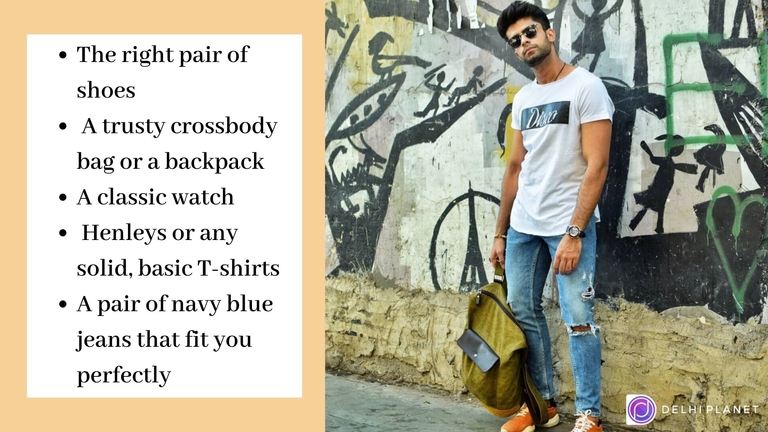 The right pair of shoes, a trusty crossbody bag or a backpack and a classic watch because that helps you stand out. Henleys or any solid, basic T-shirts are essential for college boys and a pair of navy blue jeans that fit right is a wardrobe essential for everyone, not just college boys.
Any fashion tips you feel are a must for young boys?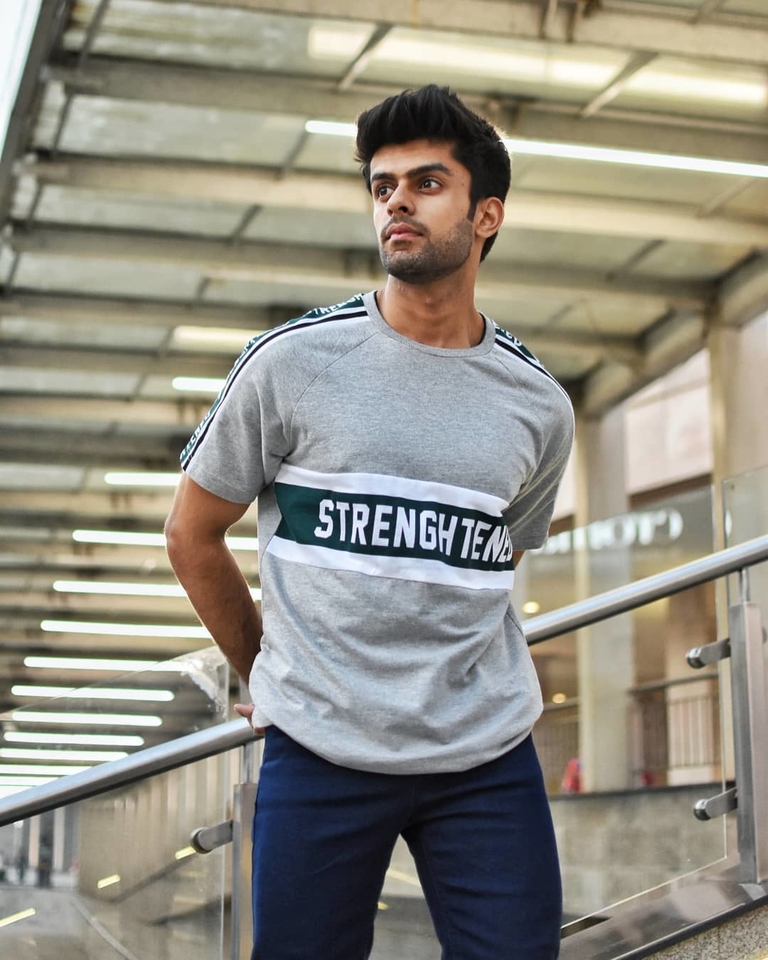 Fashion may not be everyone's cup of tea but basic grooming and appearing presentable is a must for every guy out there. College boys may take it lightly but basic grooming is very important for any individual. Don't underestimate the power of a neatly kept beard and a good haircut and make sure you cut your nails etc. Also, boys, it's very easy to put on a good and decently presentable outfit every day and trust me, it really adds up!
Okay, people, we hope you took tons on notes from our insightful conversation with Vaibhav. Guess who's all ready to rock college fashion now? *Wink*