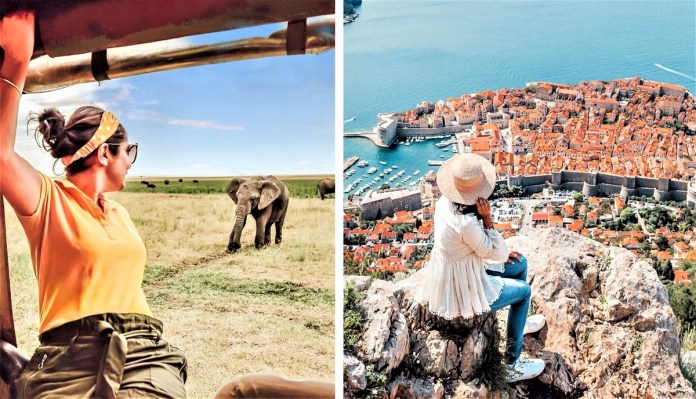 Sitting glued to our desks amidst our hectic lives, we all wish to run away to an exotic and beautiful destination hand-in-hand with our loved ones. Right? But with Valentine's Day just around the corner, maybe it's time you take a breather and choose a romantic getaway with your BAE. So, we got in touch with travel blogger Shruti Arora who shared top International destinations where you can celebrate the love day- Valentine's Day with your SO!
1. Paris, France
No surprises here, because you can never go wrong with Paris when it comes to a romantic getaway! Exploring France together could be a perfect Valentine's trip for all the touristy couples. Paris is not just a city of love but also a city of great food, superb wine, and fantastic art. Paris is all about doing all the romantic things in the world- taking a romantic walk by Seine river, eating by Patio at the Arc De Triomphe, proposing your love at the top of Eiffel tower, finding your inner child at Disneyland and more.
2. Masai Mara, Kenya
For all the adventurous duo who are looking for thrill, nature and adventure on their vacay, Masai Mara is the destination for you guys. With acres of rolling Savannah grasslands all around and massive herds of zebras and other wild animals, you will instantly feel as if you are watching the Discovery channel. You can choose to stay in one of the luxurious camps here and have a fantastic glamping experience amidst Savannah.
3. Halong Bay Cruise, Vietnam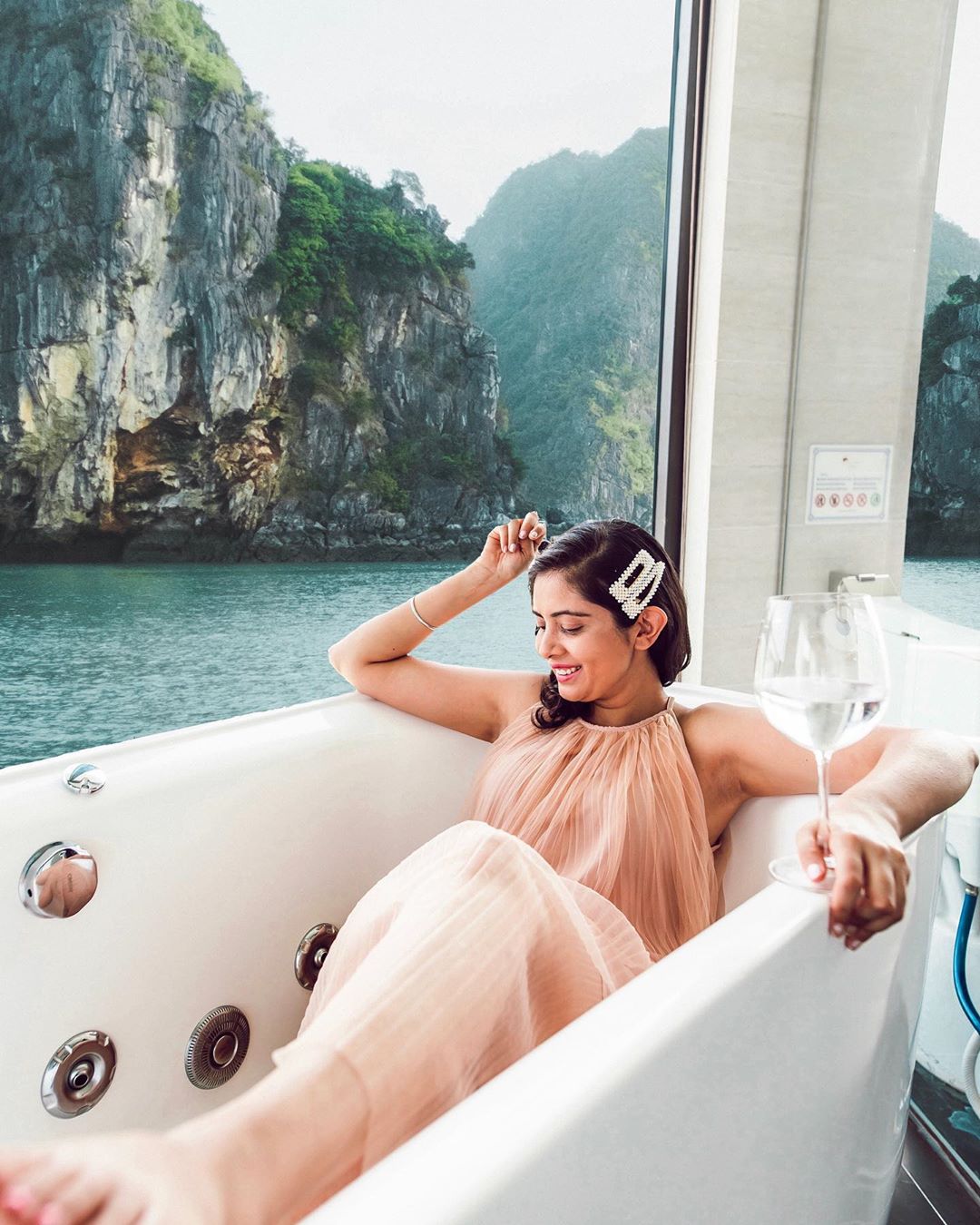 Are you one of those couples who like to indulge in a lazy yet luxe vacation? Then maybe you'd want to check out Halong Bay Cruise. A lot of cruises feature unique themes, which can include musical nights, cooking classes, adventure sports, and activities. You get to discover various beaches, villages, and caves on a more relaxed pace. If you are into adventure, you can stop for swimming, fishing, kayaking, and trekking. And if you're not a fan of outdoor activities, you can relax and admire the stunning scenery the place has to offer! It's the perfect Valentine's getaway!
4. Mnemba Island, Zanzibar
For all the posh couples who love luxury in all aspects of their lives and their travels are no exception, nothing can beat vacationing on a private island. Be among the 24 guests at this romantic, private hideaway where 10 beachside bandas overlook the Mnemba atoll. It's quite a luxury. Just a 10-minute ride from the island is a colourful reef garden where you can spot plenty of feathery lionfish, trumpet fish, moray eels and an enormous scorpionfish.
5. Santorini, Greece
Santorini is a perfect destination for all the cookie-cutter couples who like to visit the brightest, fanciest and most talked about places. It's all about romantic dinners, fiery sunsets, and Greek food. Santorini is not like any other Greek island, but it is one of the best Greek islands!
6. Dubrovnik, Croatia
It is a perfect destination for all the DSLR couples who are hunting for new photography spots while vacationing. Croatia will give you umpteen places to click those Instagram worthy pictures. For all the party lovers, there are plenty of bars, beach bars, clubs and party boats that serve cheap and good alcohol. But one of our favourite spots has to be Dubrovnik. No trip to Croatia can be complete without visiting the charming old town! Game of Thrones lovers, embrace yourselves, for this is the King's Landing!
7. Marrakesh, Morocco
If you are one of those bohemian couples, who want to travel on a budget and have the time of their lives, Morocco is the perfect destination for you guys! Morocco is a great place to meet new people and learn about new cultures. Known as the gateway to Africa, this is a country of diversity, cultures and colours. You will witness the diverse ecology with vast mountain ranges and ancient cities, vast deserts.
8. South Africa
South Africa is for all the thrill-seeking couples who are not afraid to travel on the road less travelled. If you are there then don't miss out on adventure Route 62, which is an amazing road trip experience. If being on the road and indulging in outdoorsy activities is your thing, then this is your perfect trip. You can indulge in wine tasting amidst stunning views of Helderberg mountains. Followed by a meal from fresh garden produce at the Eight restaurants amongst rolling gardens. If this doesn't spell romance for you, we don't know what will!
9. Bali, Indonesia
Bali is the land of waterfalls, but most noteworthy ones are Tegenungann and Padang Bulia. Bali is totally for those couples are the budget-conscious, want to get the most of their money and yet have a gala time. You can stay in beautiful yet affordable villas here, rent a bike and soak in splendid waterfalls. To have a more private encounter with nature, you can visit Padang Bulia. The gateway to Bali, a Balinese gate, is a must-visit for those who need to perfect shots for the gram!
(Featured Image Source: Instagram/the_travelling_lipstick)