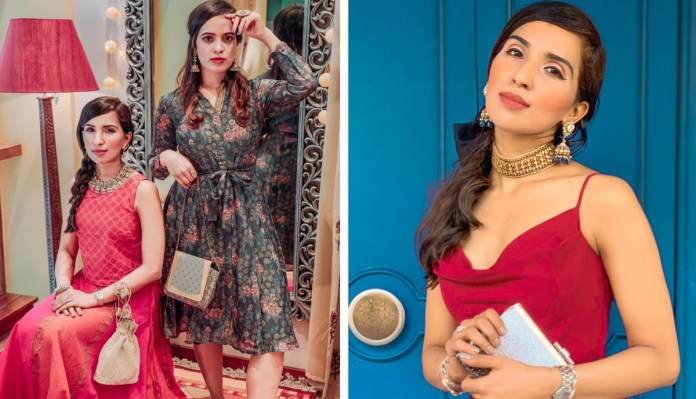 With so many parties and functions to attend, the festival season can be super exhausting. Especially for us ladies, because lots of parties mean lots of outfit planning and it doesn't just end at that. We also have to pick out the accessories, bags and shoes to go with our outfits. Just thinking about it is giving us jitters! Which is why we got in touch with Mumbai based fashion blogger sisters Tanushree and Devashree Sharma, who you probably know better as the ladies behind thegluttonandtheowl, to give us some tips on the festive dressing!
First of all, why don't you tell us some of the major trends in Indian festive wear this season?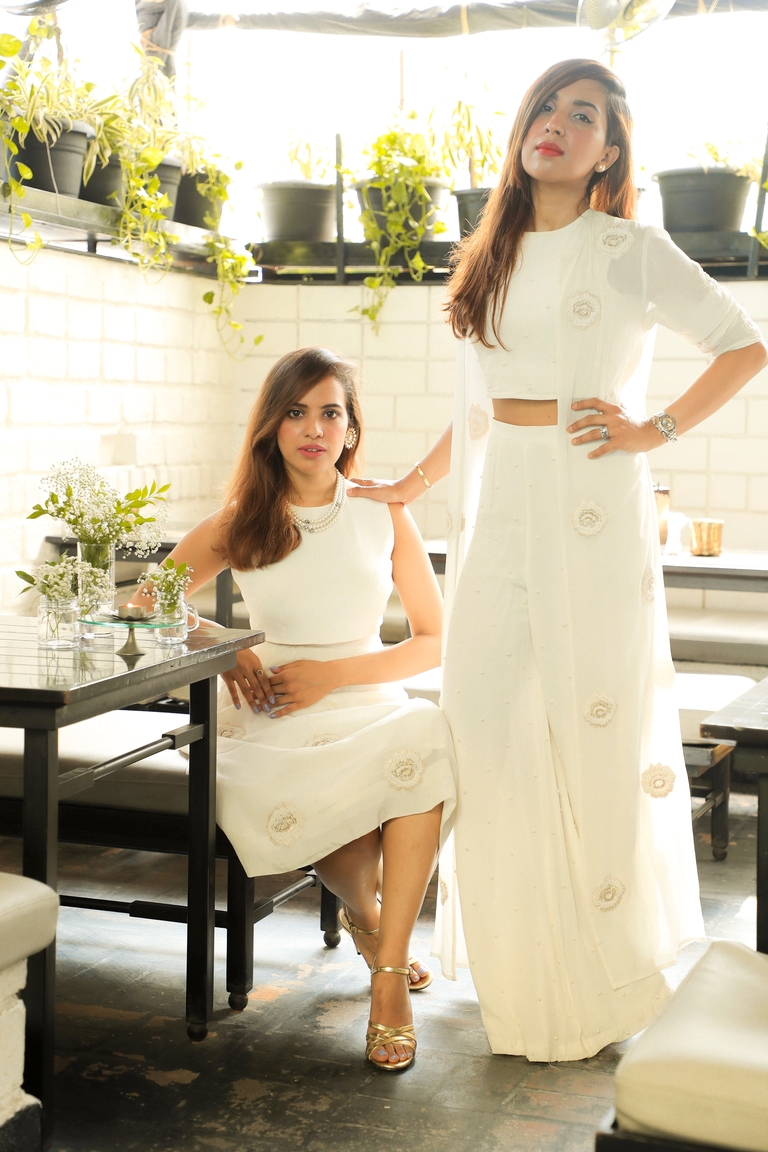 One of the major trends in Indian festive wear is high waisted festive skirts with a lot of detailing and a slit on one or both sides. Another thing we've noticed lately is that a lot of brands are creating outfits with sleeveless jackets/capes which are alternatives to a regular dupatta. Those look really nice and add a modern touch to a traditional look.
What are the colours that are super popular in Indian wear at the moment?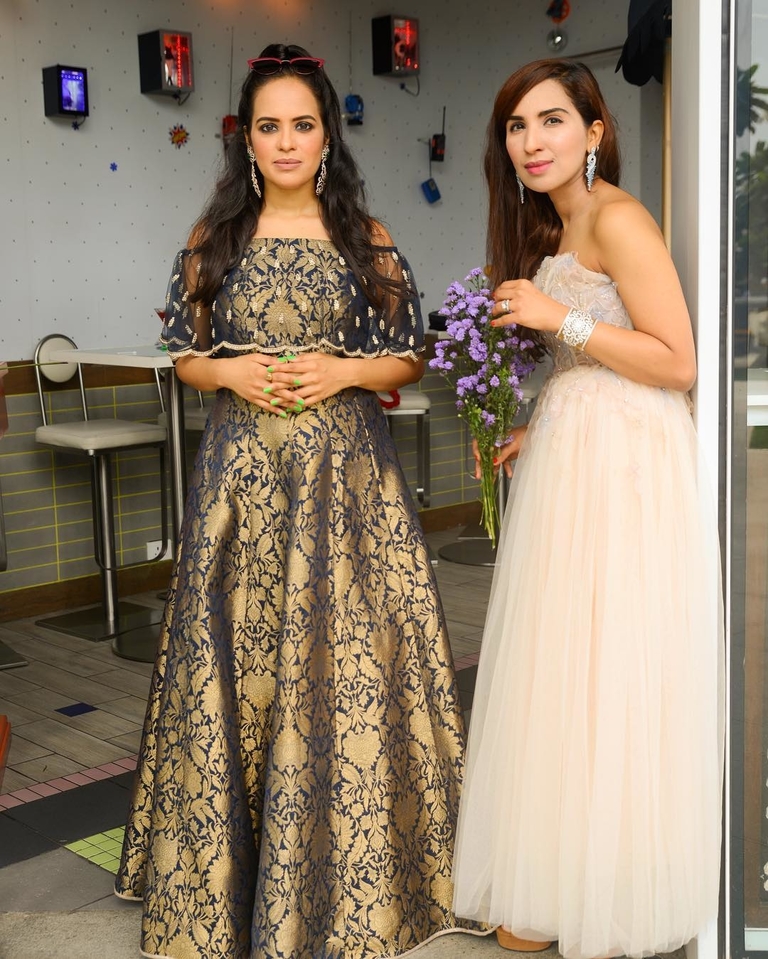 Personally we've been loving the greyish blue colour which is called livid. Burgundy is doing really well as well. Also, neutrals are a popular colour during this time of the year because they bring out the detailing on the outfits.
Could you tell us the top 3 trendy looks in which women can dress up this Diwali?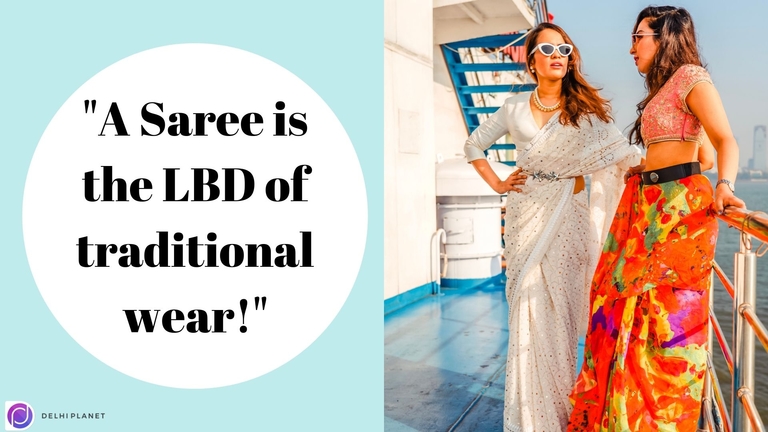 The Saree, which is the LBD of traditional wear, is something that is always in trend. There's a lot of experimenting with colours too. Also, indigo is the new black when it comes to traditional wear and with sustainable fashion becoming a trend, Khadi is the couture for this season!
Could you tell us some of your go-to Indian wear pieces that can be styled with almost anything and everything for a festival?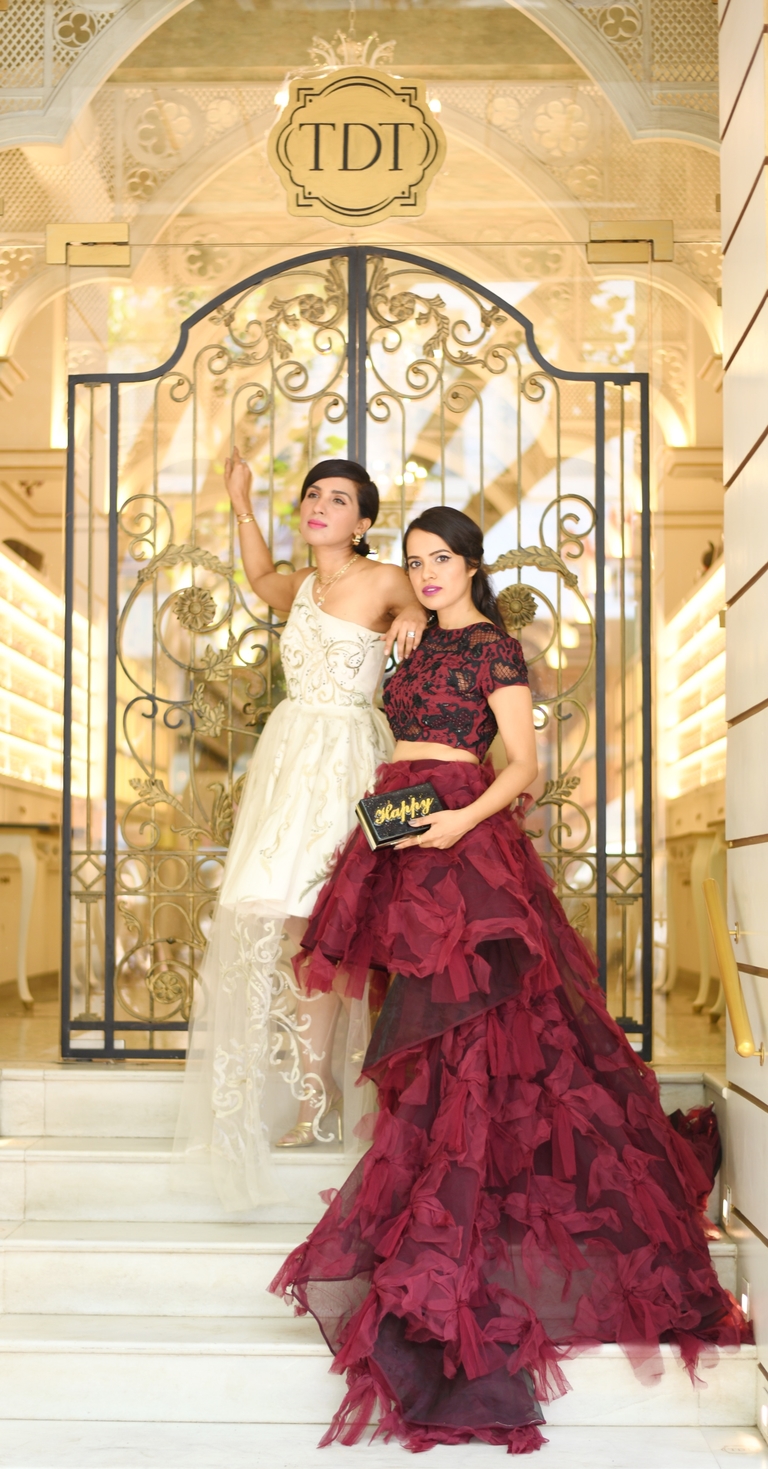 A really nice blouse in gold or silver with lots of detailing can go with pretty much anything and for any occasion.
Another thing is a cropped top which can go with anything like a sharara, a lehenga skirt, brocade pants etc.
Also, a really nice Indian jacket is a very versatile piece and can be worn with a sharara, lehenga with a churidar and you can also use it in your daily wear later.
Juttis have been super in lately. Could you tell us about some of your favourite jutti brands and what Indian attire would a pair of juttis go best with?
We love juttis and our favourite brand has to be FabIndia because they have an amazing collection. A lot of Indian outfits actually go really well with juttis like lehengas and skirts and dhoti pants!
Jewellery can either make or break a look. So what are the must-have evergreen pieces of jewellery that can be styled with pretty much anything when it comes to Indian wear?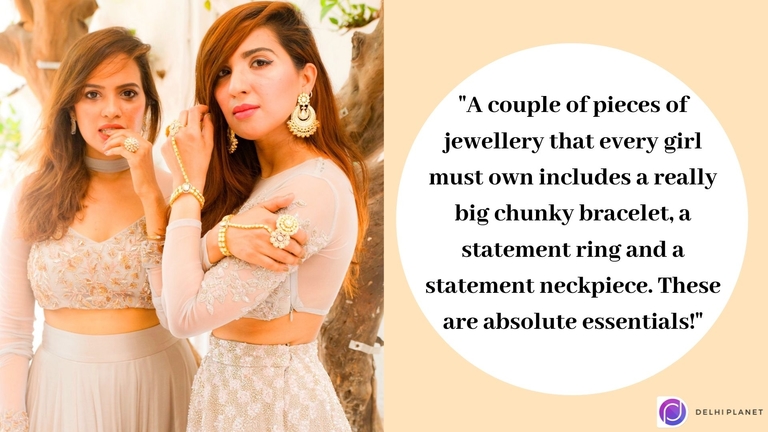 One of the jewellery brands we love is Aamrapali because they have really stylish pieces and they keep updating their collection. And absolutely jewellery can either make or break a look so there are a couple of pieces that every girl must own. One is a really big chunky bracelet, a statement ring and a statement neckpiece.
Also, you have to make sure to balance the jewellery. If you're wearing a statement then you have to make sure your earrings are really small or no earrings at all. Or if you're wearing really nice and heavy earrings then keep your neck bare. Remember, less is more!
What are some statement bags that girls can use to take their festive attire up a notch?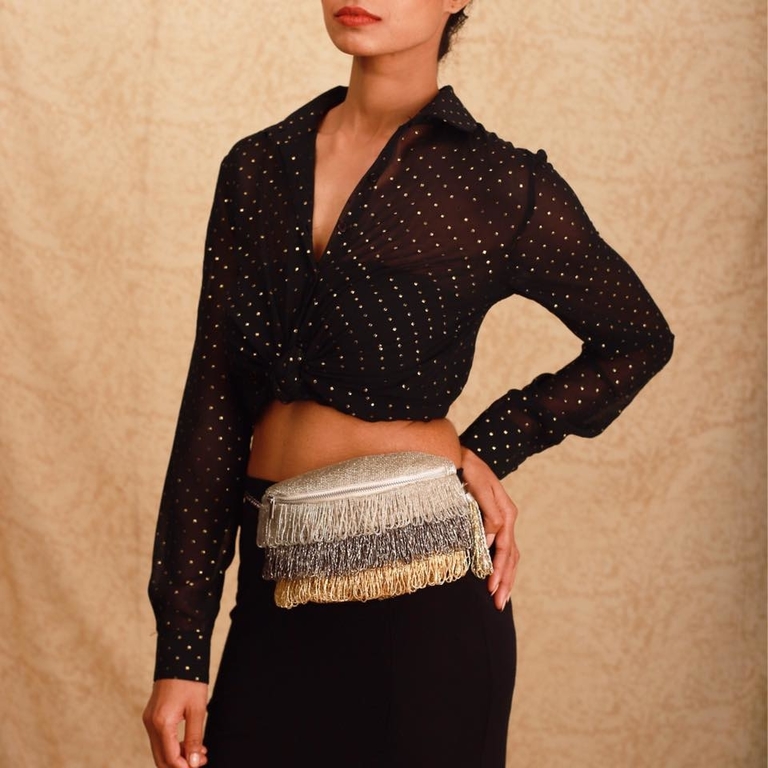 The fanny packs are really in today even with Indian wear. You can wear your saree or your lehenga, it also adds that cinch to the waist. Just make sure that it stands out and has some nice work on it and looks festive. Also, these super tiny bag is really on-trend right now which can fit in like just a lipstick, they would also go pretty well with Indian wear!
Could you give us 3 ideas for a last-minute indo-western Diwali outfit?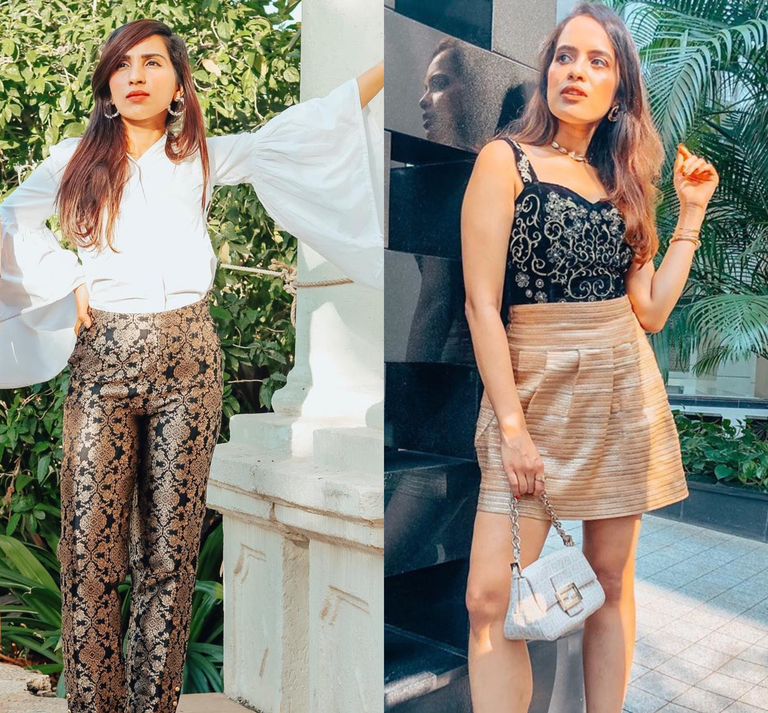 We have actually gone ahead and styled a short skirt with a shirt/velvet top and heavy jewellery for a Diwali party. You can also go for a black dress and pair it with a sleeveless detailed jacket to give it an Indian look. Also, you can wear these brocade pants or anything other festive looking pants with a crisp white shirt and a bold red lip and you're good to go!
Sarees are literally the most versatile thing an Indian woman can wear. Can you tell us some of the different ways to wear a saree?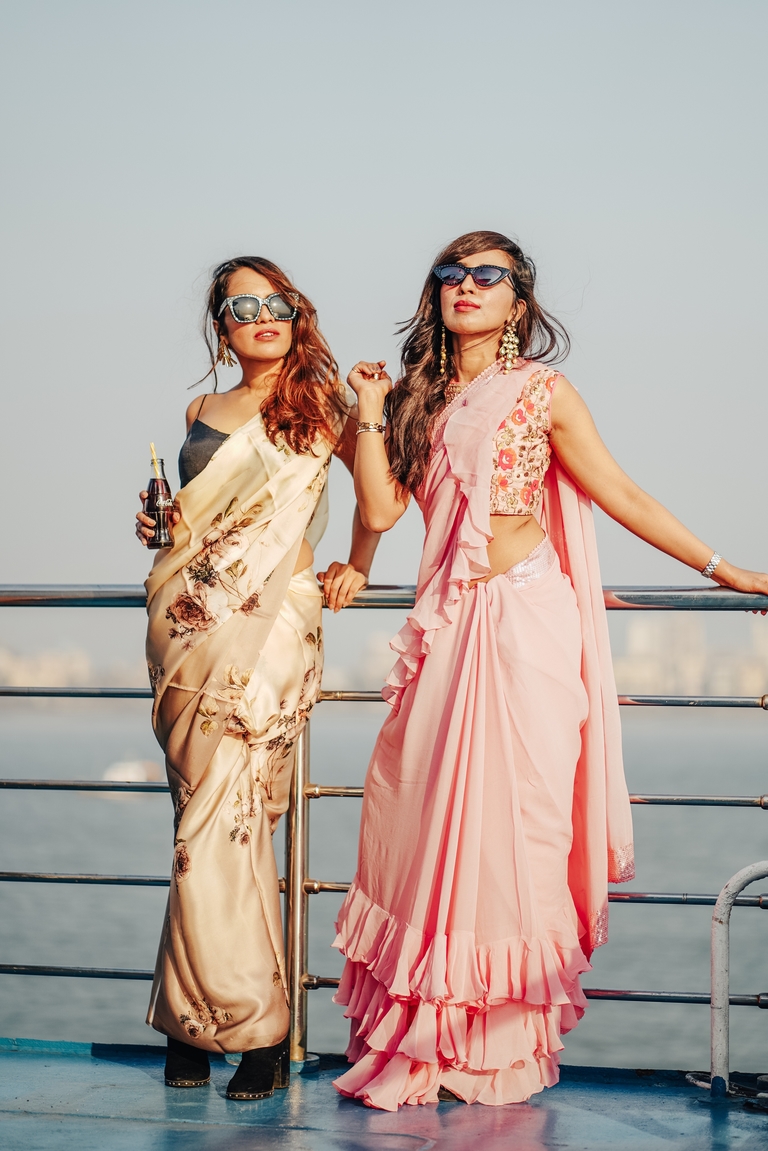 You can tie it around the waist and make it a skirt and wear this with a nice crop top. Also, you can wear the saree like a dhoti pant with a nice crop top or the simplest way is to wear it like a lehenga! In fact, at a vacation, you can even wear the saree as a sarong over a nice bathing suit!
That's indeed very innovative! So, ladies, we hope you took some rigorous notes from this very talented sister duo! We're sure with these tips you'll look a total bomb this Diwali *wink*
Featured Image Source: Instagram/thegluttonandtheowl