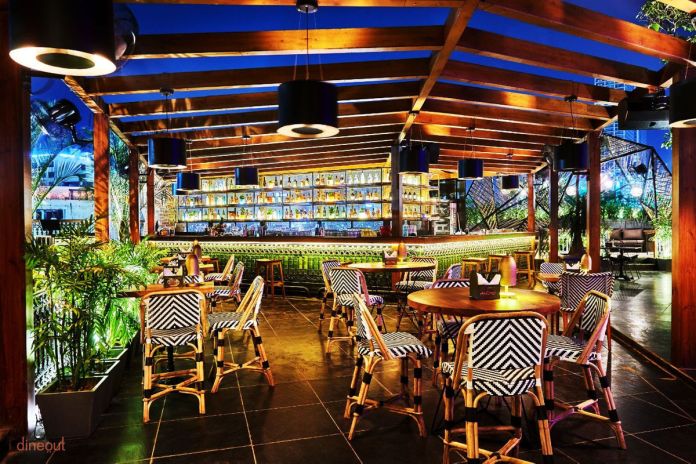 December means lots of partying and socializing and what's a better way to do it than under the stars with a stunning view of the city? Noida has now become a party and chilling hub for the youngsters who are always scouting for new places to hang out at, so here's something for you guys! Exchange your summer spritzers for some mulled wine or a hot toddy, your breezy summer clothes for some warm winter ones instead, and head to these rooftop bars in Noida with your buddies make the most of the holiday season!
1. Skyhouse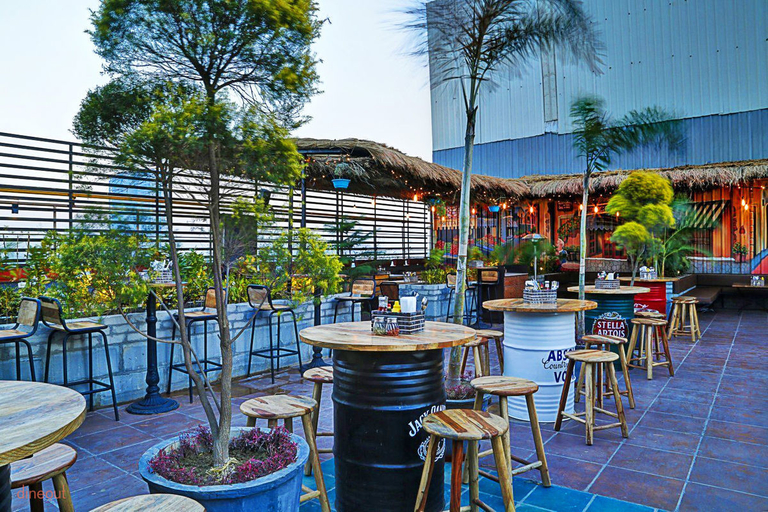 Located in Sector 32, Noida, the glittery ambience of Skyhouse makes it a great place for big occasions with all your loved ones! They offer a list of cuisines including cuisines such as North Indian, Chinese, European, and Mughlai along with an impressive bar selection making it the perfect place to chill at on a cold winter evening!
Where: Logix City Centre Mall, 5th Floor, Sector 32, Near Sector 34, Noida
2. Imperfecto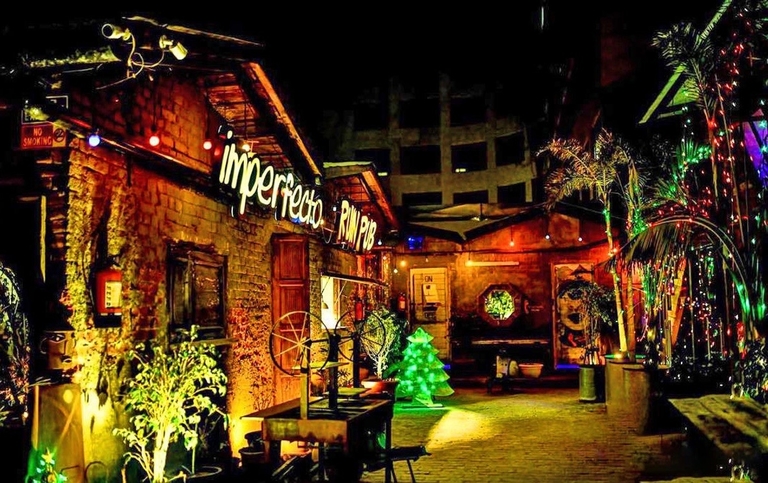 If a rooftop with Hawaiian shacks under psychedelic lighting put you in a party mood, Imperfecto in sector 38, Noida is your nightspot this winter! Being one of the most popular pubs in Delhi or Gurugram it is also the most sought after nightspot in Noida and is almost always busy so you can be assured of a lively atmosphere along with their innovative drinks and delicious food!
Where: Gardens Galleria, Sector 38, Noida
3. Spellbound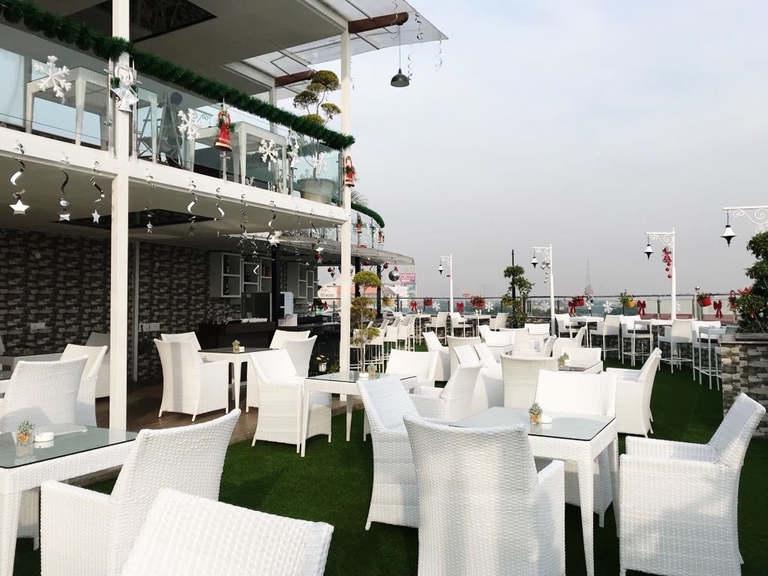 A chilled out restaurant and bar Spellbound specializes in North Indian cuisine which is known for its spicy indulgence and rich aroma along with an eclectic bar menu which offers an array of drinks and spirits to choose from. Besides great food and awesome drinks, Spellbound has an amazing and elegant ambience with a beautiful open terrace to make the most of the sparkling views of the city on an evening out with your buddies!
Where: 2nd Floor, Plot A2, Gardens Galleria, Sector 38 A, Near Sector 38, Noida
4. Gravity Mantra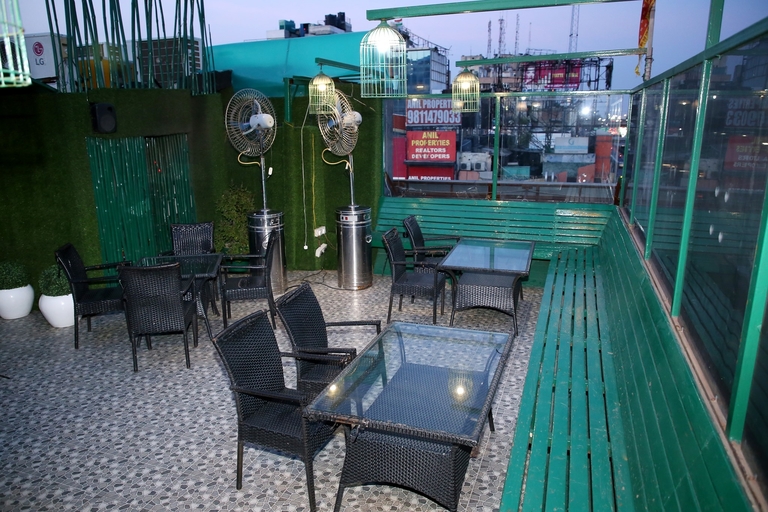 Gravity Mantra, located in the buzzing Sector 18 market, is a casual bar and restaurant to chill at with your friends and fam. Their rooftop is perfect with a Terrace Bar, Barbecue, Water Fountain & Lounge Music. Whether it is breakfast, lunch or dinner, they serve them all and you will get a variety of choices and that too of great taste.
Where: 2nd – 3rd Floor, J-56, Sector 18, Noida
5. Bohemia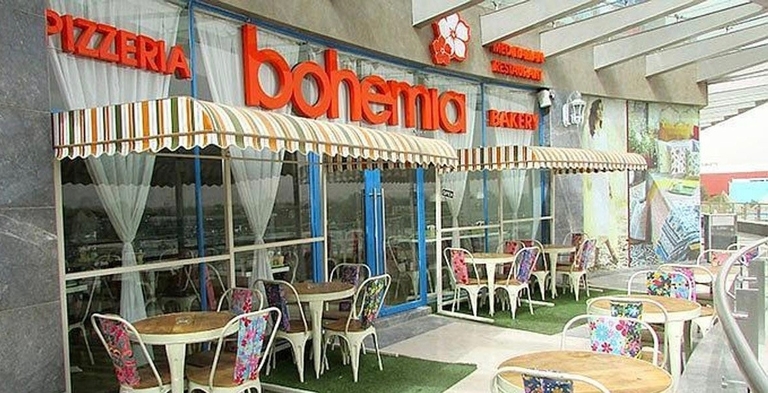 A new age restaurant and bar at Gardens Galleria Mall in Noida, Bohemia has the most beautiful all-white setting with interesting seating arrangements and oh so spectacular food! The outdoor area of the restaurant has a view of the entertainment city and is the perfect place to sip on some drinks and make the most of the winter season!
Where: Unit 250, 1st Floor, Gardens Galleria Mall, Opposite DLF Mall of India, Sector 38A, Sector 38, Noida
6. Sutra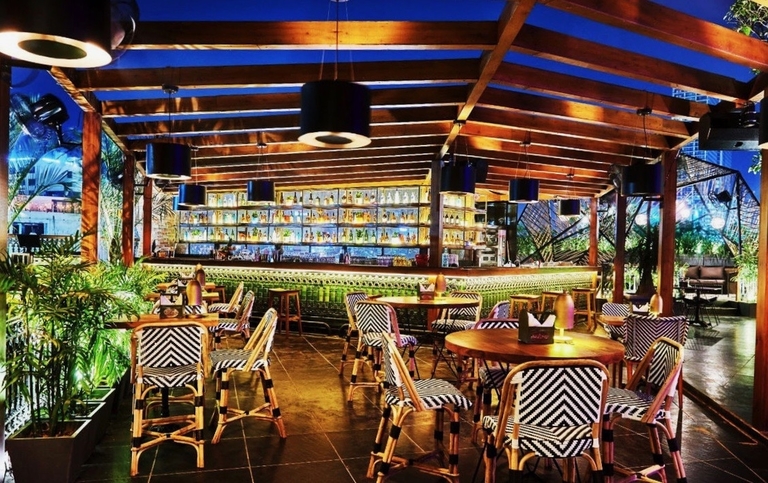 Sutra is definitely one of the favourites among the party goers in Delhi NCR. From the younger lot to the young at heart, everyone enjoys their perfect food and drinks menu and the great music and cosy ambience. Not to mention, they have special Sufi, Bollywood, EDM and other nights so you can always find something exciting depending on your mood!
Where: Gardens Galleria, Sector 38, Noida
7. Time Machine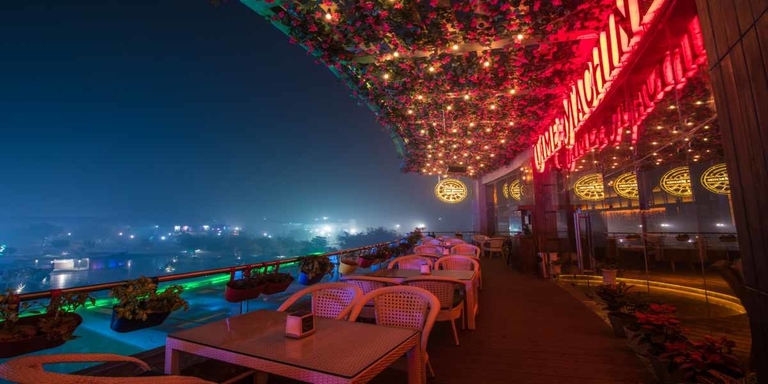 One of the best party places to visit in Noida, this place is bound to become your favourite in just one visit! Especially since their rooftop seating offers such gorgeous views of the glittering city! With North Indian, Continental, Chinese and Italian cuisine and a great selection of drinks, this place is ideal for a winter evening with your friends. The highlight of their menu, however, is their finger foods and momos so don't miss out on that!
Where: 2nd Floor, Gardens Galleria, Sector 38, Noida
8. Barish Moon Bar and Brewery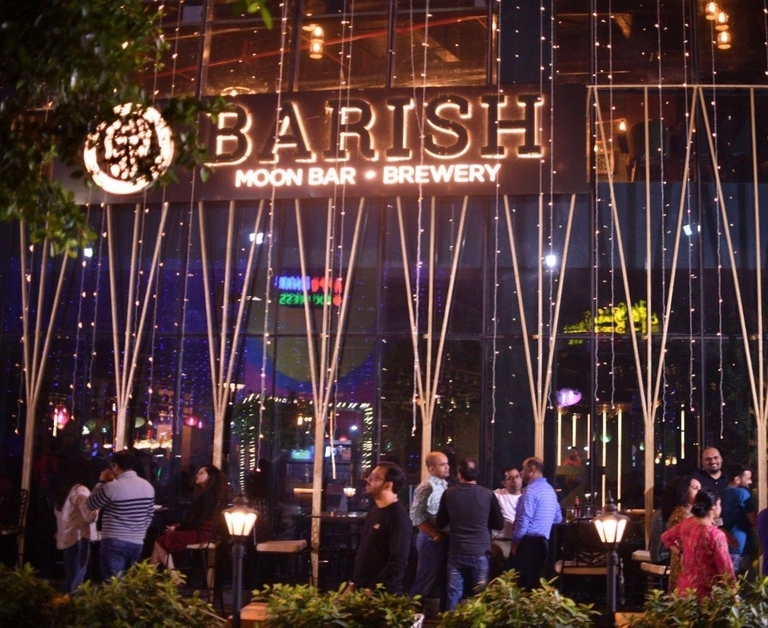 With a great indoor and outdoor seating, Barish Moon Bar and Brewery is one of the favorite places to hang out at in Noida. From the classy ambience to the outstanding food and drinks and the lively atmosphere, there is nothing not to like about this place. They do North Indian, Continental and Chinese cuisine and their desserts are to die for!
Where: Near Worlds Of Wonder, Gardens Galleria Mall, Sector 38A, Sector 38, Noida
9. Kalpak Restaurant and Bar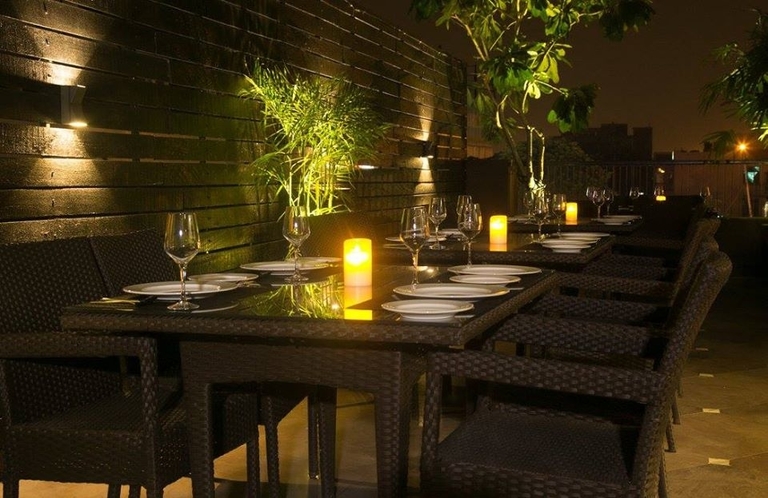 With a nice and cosy rooftop, Kalpak is another one of those places in Noida which you must explore in your hunt for the perfect rooftop bar this winter. With delicious North Indian and Chinese cuisine and mouthwatering momos, this place is a foodie's paradise and their innovative cocktails are the cherry on top. Ladies, they also host a Ladies Night every Thursday. So you know where to go next Thursday for sure!
Where: Shop 34-35, Central Market, Sector 50, Noida
Featured Image Source: Dineout