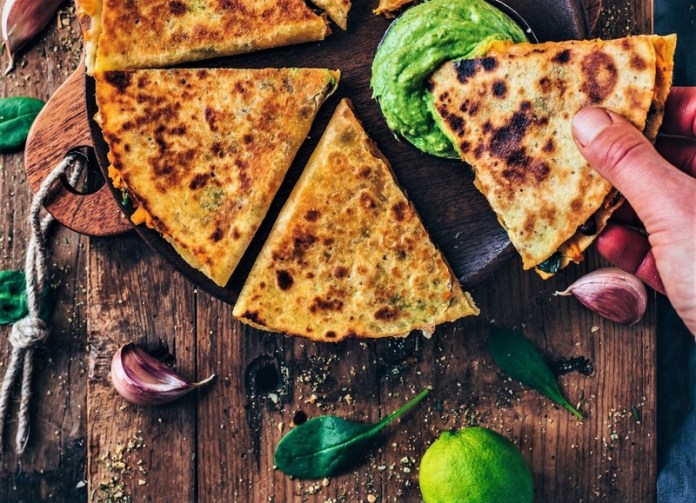 Are you someone who starts feeling hungry the moment clock hits 12 AM? We feel you guys, and let's break it to you that you have a serious case of midnight hunger pangs! We know, we know, fixing up a bowl of Maggi or cheesy Nachos is easily doable in your kitchen, right? But you know what, stepping out with your gang is even better! We know Comesum has got to be probably the one which started this trend. But you've got to check out these 7 amaze places too which are opened 24×7 to satisfy all your midnight hunger needs.
Delhi Pavilion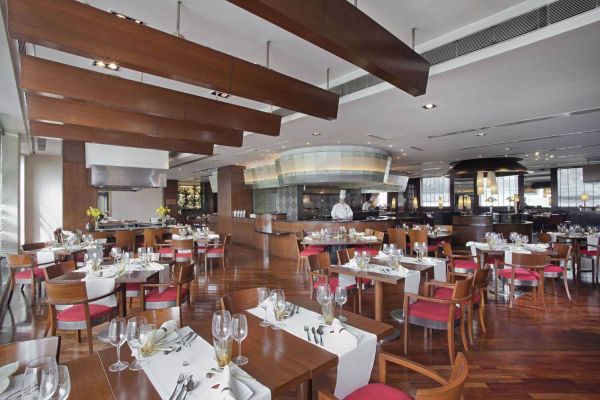 If you are craving for some authentic North Indian cuisine, then you must head to Delhi Pavillon located in Sheraton, Saket. With some amaze variety to choose from you can enjoy your food here in luxe ambience. Even though it's a bit heavy on pocket, but the food and experience is worth every penny!
Must Haves: Chicken Croquettes and Vegetable Biryani
Where: Sheraton New Delhi Hotel, District Centre, Saket
2. Anticlock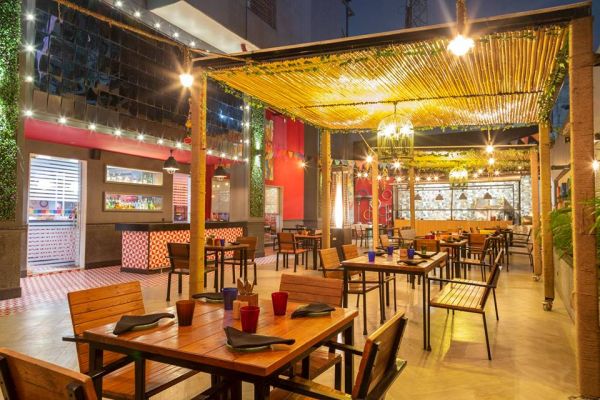 South Delhi has opened its arms to this cute outdoor cafe, AntiClock at Park Inn by Radisson. The place is all decked up with fairy lights and wooden seating and has an open kitchen. The cafe is opened till 4 am in the morning and serves North Indian, South Indian and Bihari cuisine. BONUS: The moment you enter this place, you are welcomed with a complimentary Jhal Muri!
Must Haves: Dal Makhani, Dahi Mirchi Kebab, and Tuti Fruity Sundae
Where: Lajpat Nagar 4, near Moolchand metro station
3. Horn Please Resto Cafe 24/7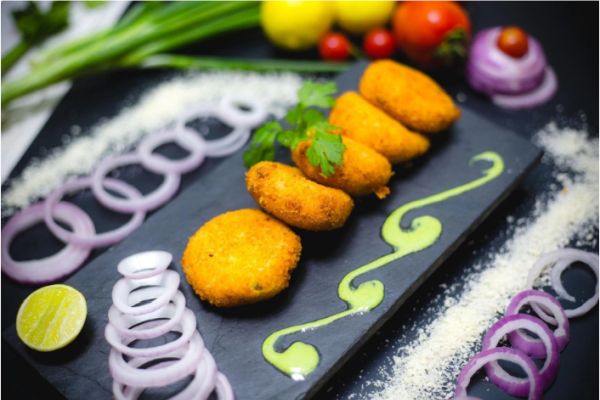 With a funky, colourful ambience, the scrumptious food here comes with budget-friendly prices. Their signature midnight meals for both vegetarians and non-vegetarians will definitely leave you wanting more! They also have some amaze sheesha flavours like Kiwi, Mint, Paan and Herbal hookah. Sweet, right!
Must Haves: Chicken Malai Tikka, Chicken Roll and Chilly Garlic Noodles
Where: Hotel Royal Castle Grand, Chittaranjan Park
4. Thok — The House of Kakori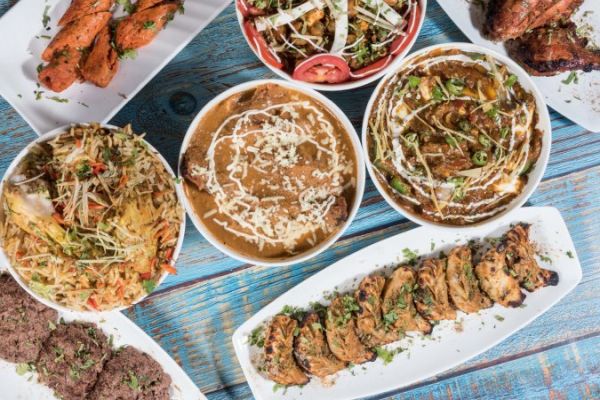 Are you a true blue fan of soya chaap? Then, Thok is a place for you as it serves delicious tandoori chaap. And if you are a non-vegetarian, the place is a paradise for you! Don't forget to binge on the Malabari Ulta Tawa Parantha as the place is quite famous for it.
Must Haves: Afghani Momos, Tandoori Chaap and Butter Chicken with mix naan
Where: East of Kailash, Noida, Malviya Nagar
5. Lockup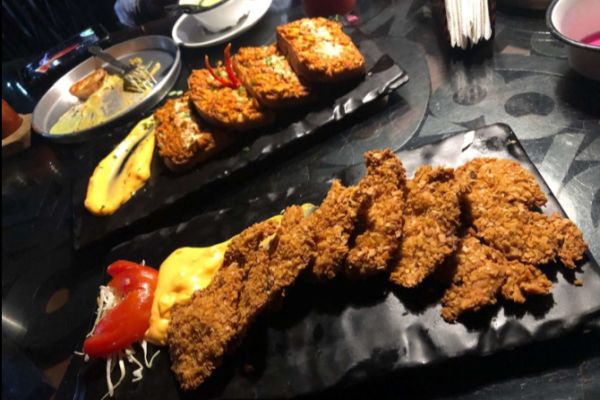 We know, we know, a jail-themed restaurant sounds weird. But once you enter this place, its quirky decor and scrumptious food will definitely win you over. With prison bars all around, servers in a jail uniform and Bollywood music in the background, you will sure have the experience of a lifetime eating here! The menu has Indian and Chinese cuisine but the most recommended is their non-veg platter and Hathkadi combo.
Must Haves: Seekh Kebab and Tangari
Where: Sector 22, Gurgaon
6. Cafe 24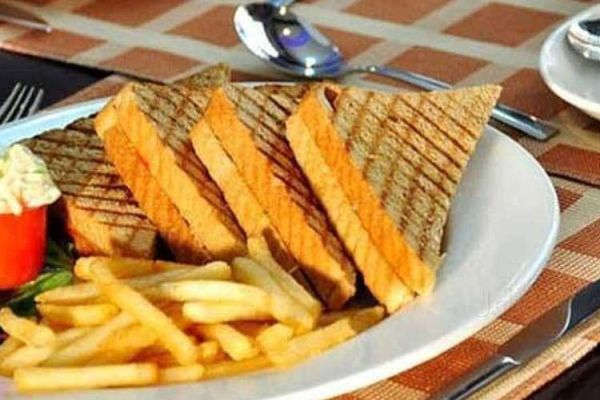 It is the perfect place to enjoy a leisurely meal, to whisk away from all the madness and crowded places of Delhi. Trust us! With cosy ambience, cutesy paintings all around, and an open kitchen, you'll definitely fall in love with this place.
Must Haves: Red Sauce Pasta and Biryani
Where: Hotel City Park, KP Block, Pitampura
7. Mid Knight Chef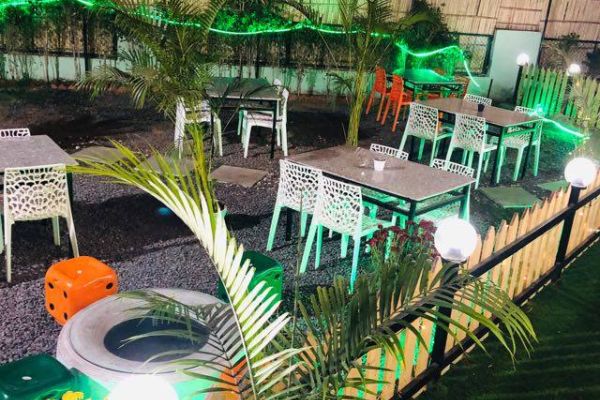 All the Gurugram party hoppers, head to Mid Knight Cafe once you are done with all the crazy partying to fill up your bellies. Also, if you are an indecisive eater like us, you'd surely like this place since they have a huge variety when it comes to cuisines.

Must Have: Chicken roast curry box, Chicken chili garlic noodle and Paneer Butter Masala
Where: N.H 8, Exit 9, Near Jharsa Chowk, Sector 31, Gurgaon
Featured Image Source: Pinterest