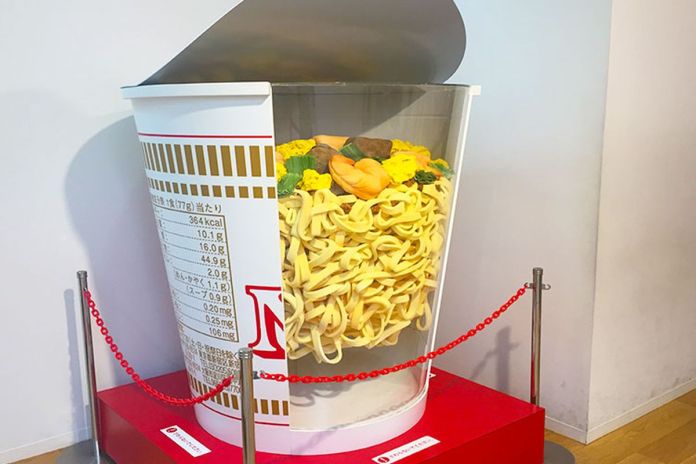 We all can agree to the fact that instant noodles is one of our most favourite comfort food. Right? Yes, they are super convenient to carry and prepare, and they have all those innumerable exciting flavours! If we have tempted you already you would be pleased to know that we found this fantastic Cup Noodles Museum in Osaka, Japan. The best bit about this museum is that you can even make your cup of noodles. The museum was started in 1999 and even has a tunnel which houses 800 different packages of instant noodles from different parts of the world! Scroll down to know more about this unique place.
Image Source: ritzcarlton

Image Source: Nippon
Opened back in 1999 in Ikeda, CupNoodles Museum Osaka Ikeda, is an interactive educational museum that teaches us the history of cup noodles. Apart from Ikeda, there is another a Cup Noodles Museum located in Yokohama. 
History & Origin of Cup Noodles
It was in 1958, when the world's first instant noodle, Chicken Ramen, was made in a research shed in Ikeda by Taiwanese-Japanese inventor Momofuku Ando. Then in 1971, he invented Cup Noodles, the world's first ramen served in a cup.
Later in 2005, Momofuku invented Space Ramen that can be quickly eaten in space! You can get to learn all this and more about the history of cup noodles in this interactive museum.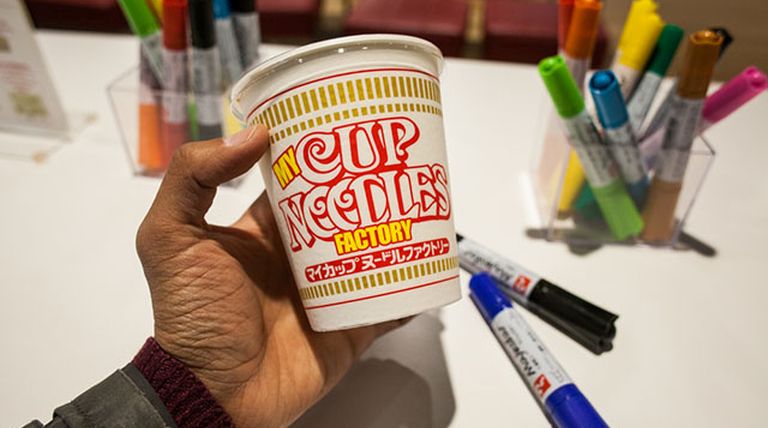 Exhibitions And Attractions To Explore
We all love our cup noodles and to know more about them you need to head to Japan and visit this interactive museum. Also, you can be a part of several activities including the popular My Cupnoodles Factory workshop, CUP NOODLES Drama Theater, Exhibition of Instant Noodles, Tasting Room, Museum Shop and more. 
Image Source: cupnoodles-museum.jp


Image Source: cupnoodles-museum.jp
One of your favourite attraction is 'My Cupnoodles Factory workshop' where you get a chance to create your original cup noodles by mixing and matching the variety of soup flavours and 12 types of toppings available. Sounds fun, right? Then another one is 'Chicken Ramen Factory'. In this one, you can make your ramen noodles from scratch, package them, and can eat them.
Not to miss is their 'Instant Noodles Tunnel', displays the instant noodles lineup that started with Chicken Ramen. You will find approximately 800 product packages, and how a single product introduced more than a half-century ago grew globally. You can even enhance your understanding of instant noodles while enjoying various quizzes related to instant noodles at 'Magical Table'. So, once you are done with exploring all the attractions and exhibits, hit to their 'Museum Shop' to buy some items related to instant noodles. 
Image Source: theinquiringtravelersnotebook

Image Source: oska.jp
But the highlight must be the chance to make your own customised cup noodle ramen. Trust us, it's going to be one of the best experience you will ever have.
Where: 8-25 Masumicho, Ikeda, Osaka 563-0041, Japan
(Featured Image Source: Miss Abroad)