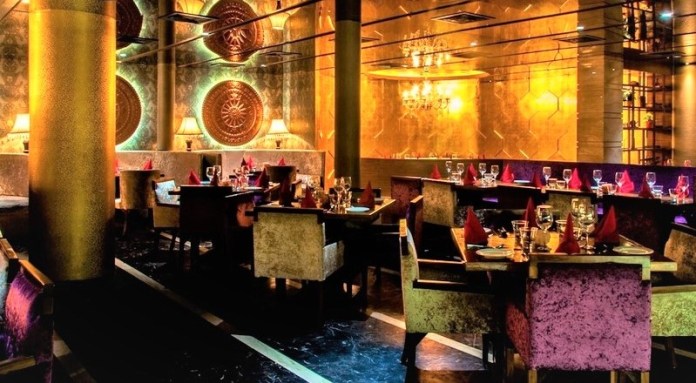 Dilliites, if you are a stag munda or a swagger kudi from West Delhi, raise your hands up! Just as much as we Delhiites hype South Delhi, we cannot ignore the fact that West Delhi is a haven for some of the most delicious food, thriving bars, and teeming nightlife playing the hottest Punjabi and Bollywood tracks. After all, West Delhi is where all the Wakhra Swag lies. We have narrowed down some of the top joints, where you can head for a fun evening out in the hood. Whether you're in a mood to party all evening or just catch up with your buds or go for a romantic date with your Bae, we got ya!
1. Headphones Bar
If you also wanted to get up and shake your booty after the hit track "Breakup Song" and immediately look up for places in Delhi that host silent headphones night, then, friends, this is it for you. Right at the entrance of this bar you will be handed out individual headphones. Once you get inside, there are 3 stations playing Bollywood, Punjabi, and English chart busters. Tune into the music of your choice and dance away while sipping on some delicious cocktails.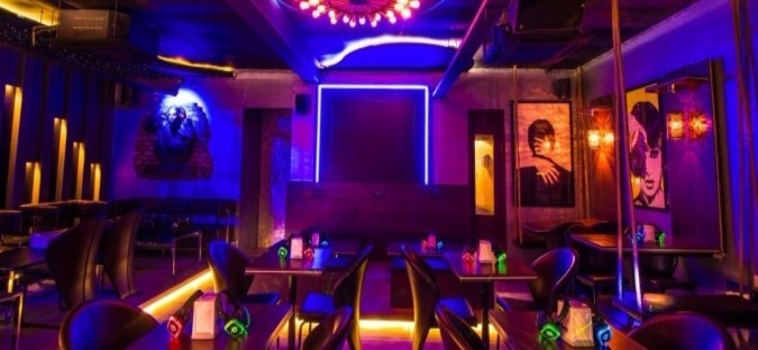 Image source: Zomato
Where: Building 1, Club Road, Punjabi Bagh, New Delhi
Cost for two: Rs. 2,000
2. Mafia Lounge
Hooked to Sacred Games and Mirzapur? Then live the mafia life at Mafia Lounge in Punjabi Bagh RN! With several murals of gangsters adorning the walls, the place gives you some serious, major rager vibes. The place serves delicious North-Indian food that you gorge down along with your drink. And don't forget to get your gangsta tribe along with you!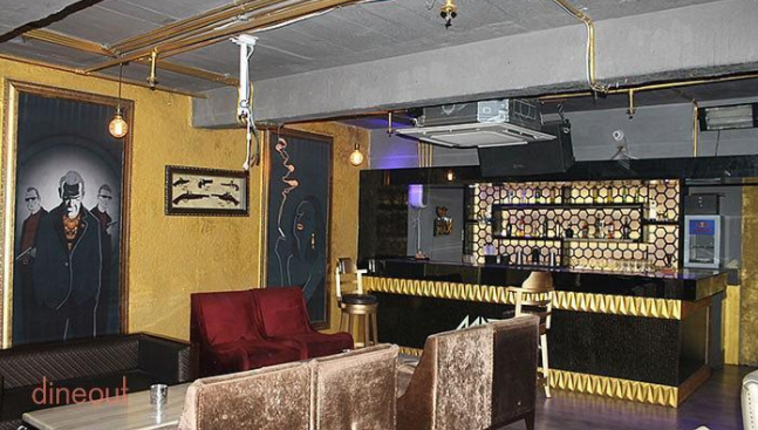 Image source: Dineout
Where: 1, Club Road, West Punjabi Bagh, New Delhi
Cost for two: Rs. 1,800
3. Masabaa
Planning a girls/boys night out? Want to take your SO on a romantic date? In a mood to just feast on some delicious food? Masabaa is the solution to all your problems! With a beautiful terrace and lounge seating options, Masabaa has time and again been on our top 3 list when it comes to pubs in Punjabi Bagh. And for all you hookah lovers, this place is the shizz! Don't forget to try their Special Punjabi Kukkad Pizza and their Murg Malai tikka.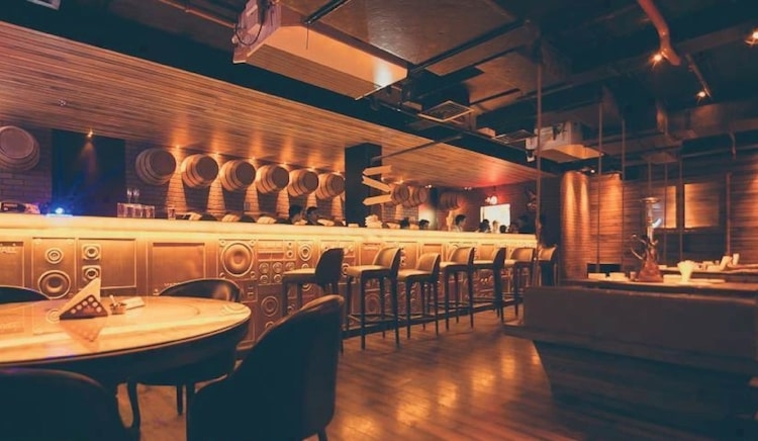 Image source: EazyDiner
Where: Building 37, Club Road, Punjabi Bagh, New Delhi
Cost for two: Rs. 1,700
4. Drinks at MRP
Just the sound of this sends a sense of happy tingle down our spine, doesn't it? With funky decor that uses old, restored furniture, Drinks at MRP is not just super light on your budget with their extensive range of drinks but also has lip-smacking food. Try their Mozzarella Cheese Sticks and Dahi Ke Kebab while you gulp your cockatils or your patiala pegs!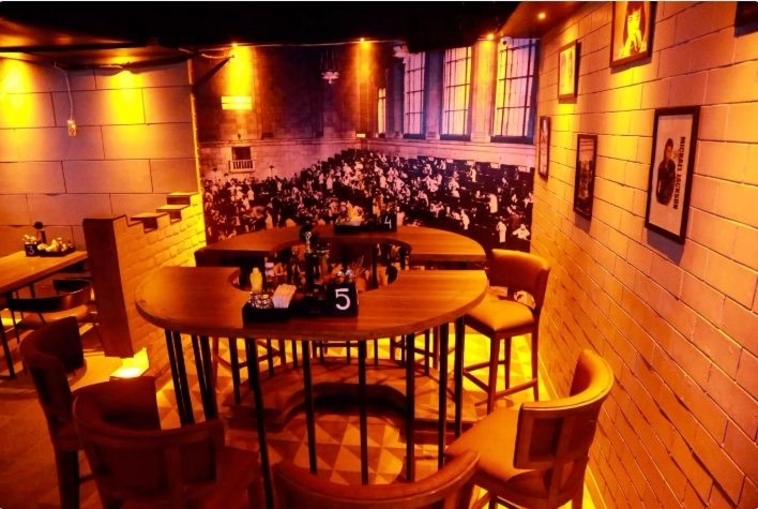 Image source: Sloshout
Where: Building No. 26, Club Road Market, Punjabi Bagh, New Delhi
Cost for two: Rs. 1,200
5. Raftaar- The High Speed Lounge And Bar
We know! You also immediately thought of the rapper Raftaar, but trust us, this place is equally as high in energy as him. With subtle and dim lights, soft decor, and pulsating music, you will absolutely love it here. This car and motorbike inspired restro-bar has been a popular joint in Punjabi Bagh for quite a while now. We absolutely love their Paan Mojito and Chicken Pizza.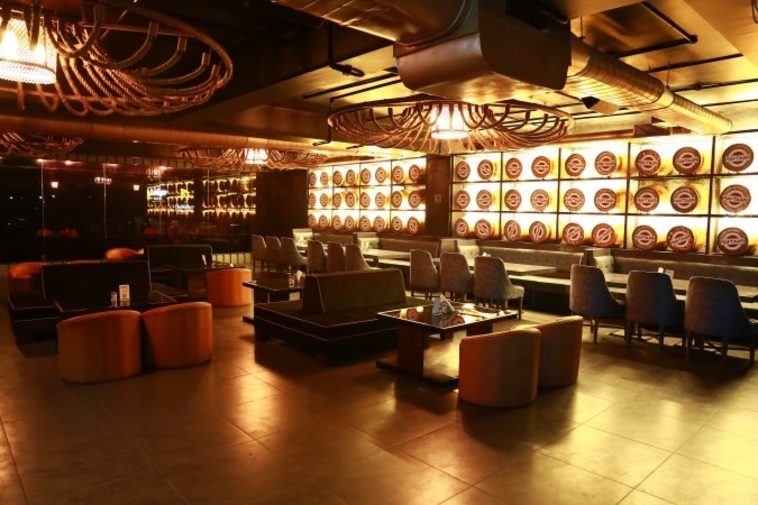 Image source: Zomato
Where:15C, Club Road, Punjabi Bagh, New Delhi
Cost for two: Rs.1,600
6. Bollywood Biistro
Are you a lover of all things Bollywood? If yes, then we have found your sanctum at Bollywood Biistro. Their decor, food, and range of drinks, everything screams Bollywood. As expected, this restro-bar serves some delicious North Indian and Mughlai cuisine and if you are a teetotaler you should totally check this place out just for their food and music. We recommend their Tandoori Chicken and Paneer Tikka.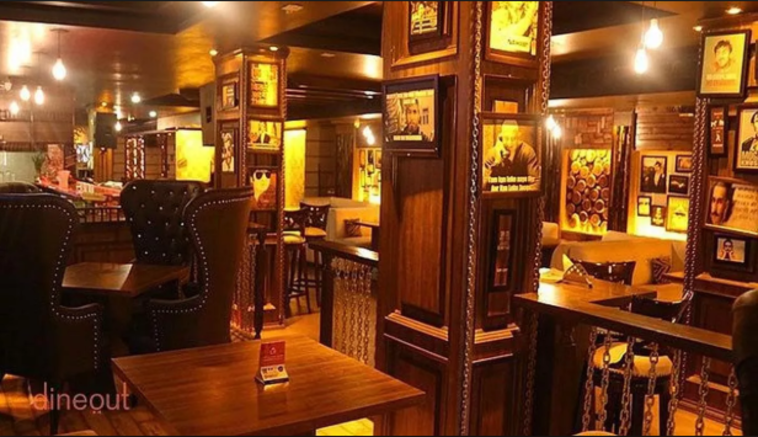 Image source: Dineout
Where: 23, North West Avenue, Club Road, Punjabi Bagh, New Delhi
Cost for two: Rs. 1,500
7. Take Off Scarlet
Colourful, cosy, and fun – three words that aptly describe what the ambience of Take Off Scarlet is like! With a beautiful terrace setting that boasts of stunning furniture, TOS is always packed with energy and great music. Do try their range of burgers and their classic mojitos while you are there.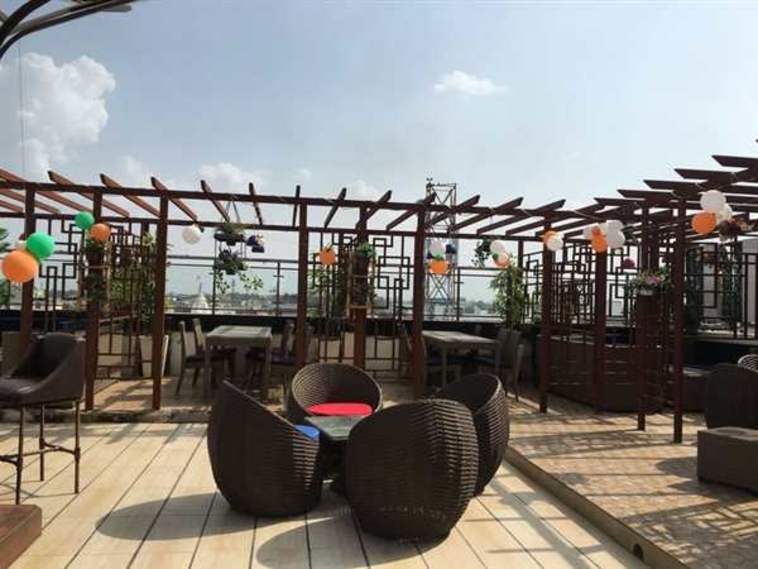 Image source: Gocityguides.com
Where: 13-C, North West Avenue, Club Road, Punjabi Bagh, New Delhi
Cost for two: Rs. 1,200
Featured image source: Justdial
This weekend, plan a fun-filled evening with your gang at Punjabi Bagh, because honestly we cannot get over the vatavaran of these places!