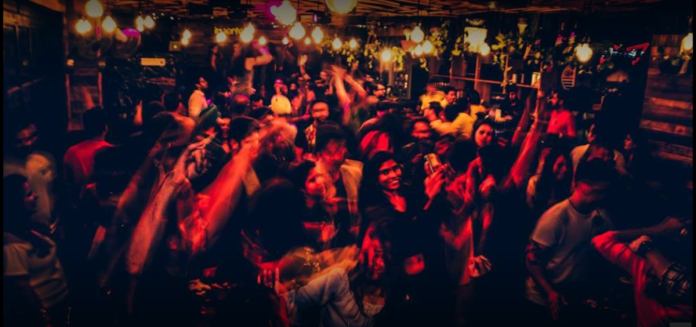 What's a party scene without the good old Bollywood music? BORING! Yes, that's right. All of us desi at heart people need to dance to some b'town music every once in a while. So, if you're one of those looking to shake a leg on your favourite desi dance number, check out these 8 places in Delhi that host Bollywood nights every weekend! So put on your dancing shoes and get grooving!
1. Flying Saucer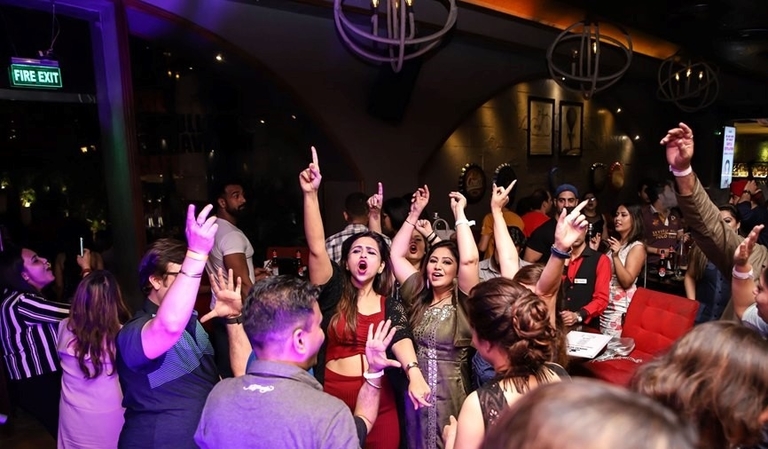 Spread across two floors, Flying Saucer is one of the best places in Nehru Place to enjoy a Bollywood night! The bar hosts several live performances, and if you are looking for fusion music, they have a percussionist who plays on Friday nights along with Bollywood music. With great drinks and delicious food, you'll surely have a great night here!
When: Saturday
Where: Ground Floor, Epicuria Food Mall, Nehru Place Metro Station, Nehru Place, New Delhi
Contact: +91 9560088341, +91 9560088342
2. S Bar and Restaurant – Shalom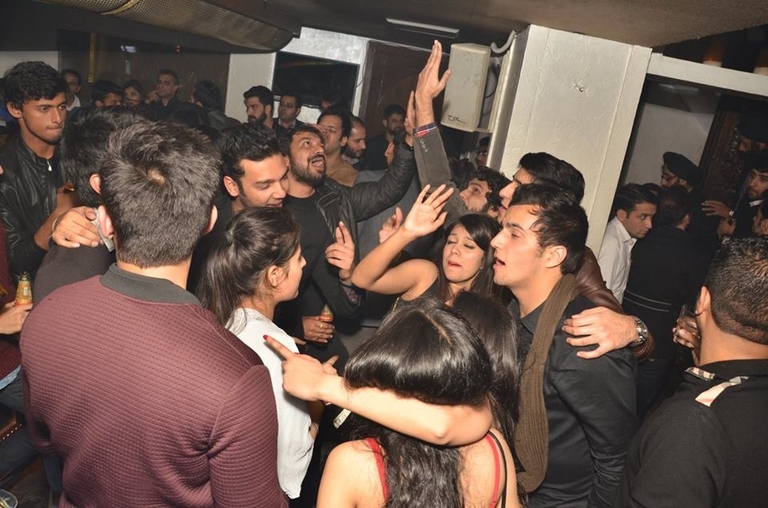 S Bar and Restaurants has been famous for it's Sufi and Bollywood nights for the longest time ever. This sophisticated bar has the best crowd in the city, along with yummy food, brilliant cocktails and of course, foot-tapping bolly music. This should totally be on your list of party places this weekend!
When: Saturday
Where: 10, N Block Market, Greater Kailash (GK) 1, New Delhi
Contact: +91 9810048084, +91 9899142192
3. Taksim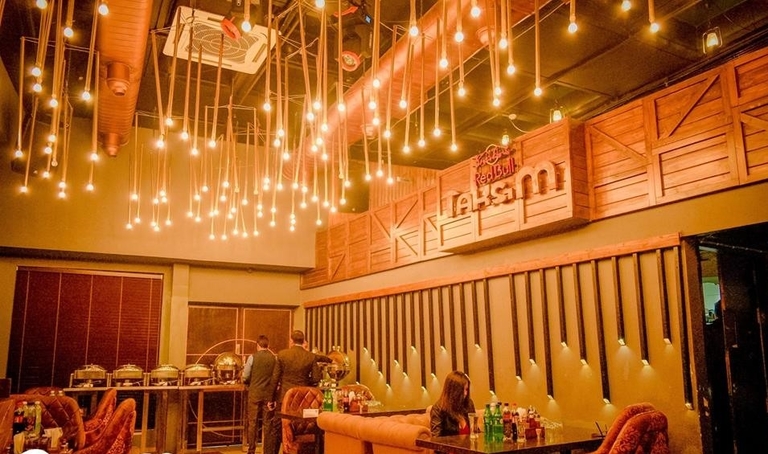 Our current favourite, Taksim, is among the bunch of exciting new cafes at the newly revamped Ansal Plaza Mall. This place has a gorgeous ambience and great food and drinks. It is one of the finest places to explore if you are in the mood to groove on your favourite desi numbers!

When: Friday and Saturday
Where: CG 01, Ansal Plaza Mall, Khel Gaon Marg, New Delhi

Contact: +91 9999223792, +91 9818185007
4. Duty Free | Vayu Bar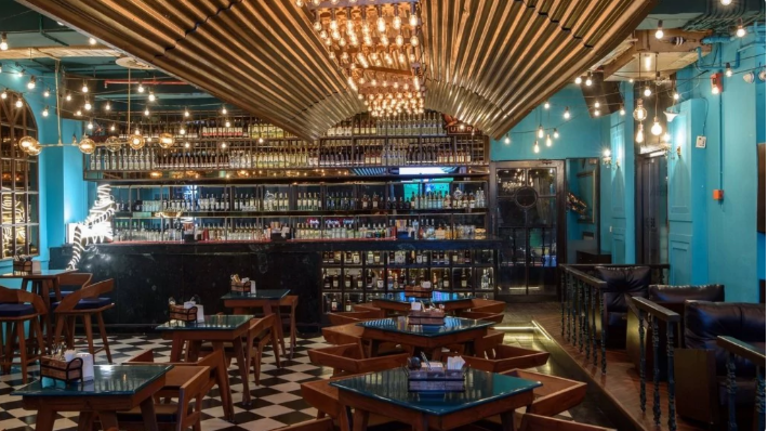 A fairly recent addition to Gurgaon Sector 29, Duty-Free | Vayu Bar is all kinds of cool with its neon signs and quirky interiors. What's more, they've got some great innovative cocktails which are bound to get you tipsy and dance your heart out to the most popular bollywood tracks!
When: Friday, Saturday and Sunday
Where: SCO 32, Sector 29, Gurgaon
Contact: +91 9810639962, +91 8383871523
5. Qubitos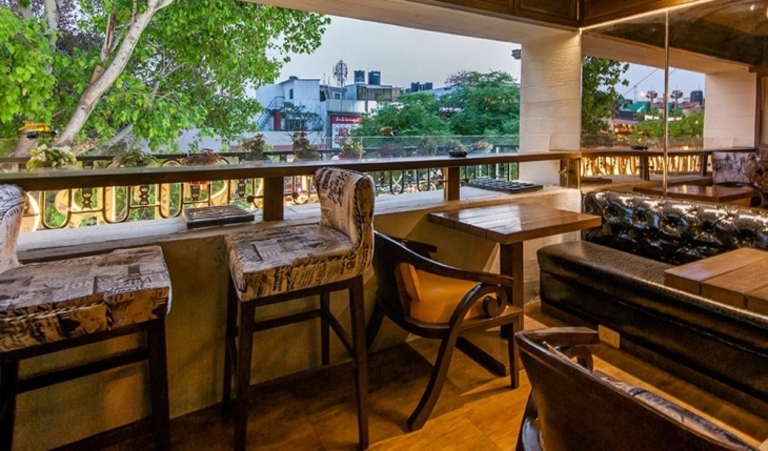 A cafe-cum-lounge, Qubitos has surprisingly potent cocktails and delicious Indian food. For all you Punjabi by nature and Desi at heart people, they have their crazy Bollywood bhangra nights! So if you are looking for a sick night, you must head to this place.
When: Saturday
Where: C-7, Vishal Enclave, Opposite Metro Pillar 417, Rajouri Garden, New Delhi
Contact: +91 9599800400, +91 8860030090
6. Imperfecto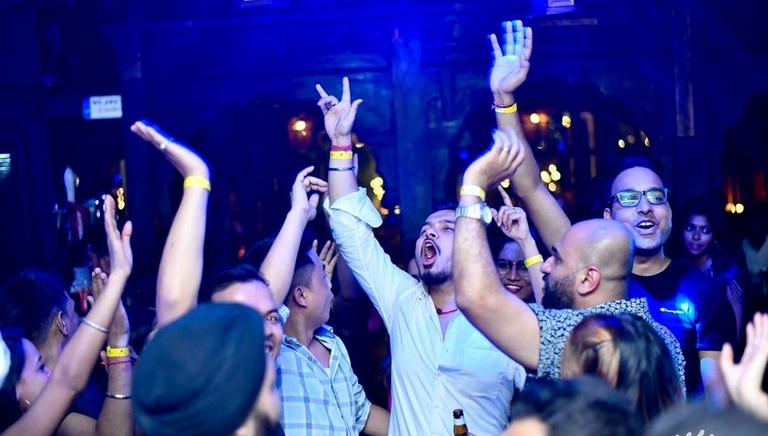 Great food, nice drinks and perfect foot-tapping Bollywood music makes for a perfect night out. Imperfecto has both indoor and outdoor seating so you can take your pick and enjoy a night of fun and dancing with your friends or even family!
When: Friday, Saturday and Sunday
Where: 2nd Floor, Cyber Hub, DLF Cyber City, Gurgaon
Contact:+91 8800669187, +91 9718418995
7. Lord Of The Drinks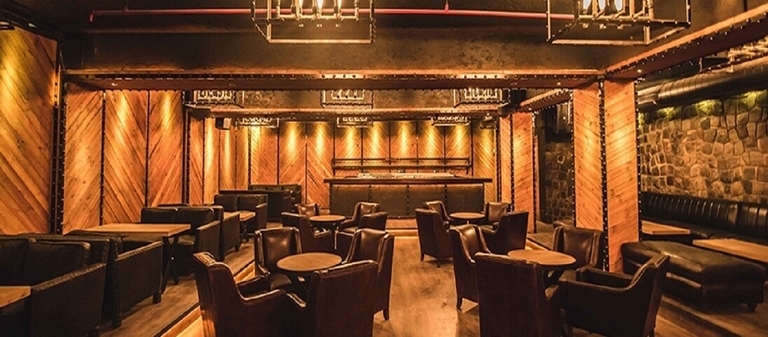 One of the most spacious restaurants/bars, Lord of the Drink is the perfect place to be if you don't enjoy overcrowded places. They have delicious food and very well prepared cocktails. And not to mention, foot-tapping Bollywood music. Head over here with your group of friends and make the most of their Bollywood night!
When: Friday and Saturday
Where: BK Dutt Market, Rajouri Garden, New Delhi
Contact: +91 9999109755, +91 9999109766
8. Limitless Cookhouse and Bar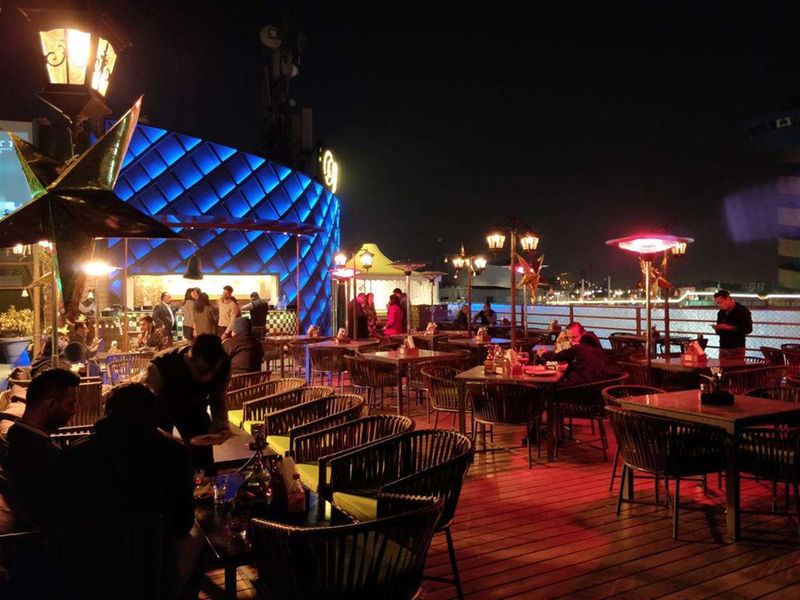 This place has live Bollywood music to warm you up, followed by a DJ playing all your favourite Bollywood dance numbers. Can you ask for anything better? They have yummy food and what's even better than the food itself is the way they present it! Definitely worth a visit.
When: Friday and Saturday
Where: 3rd Floor, Ansal Plaza Mall, Khel Gaon Marg, New Delhi
Contact: +91 8826424947, +91 9953401664
Featured Image Source: Imperfecto