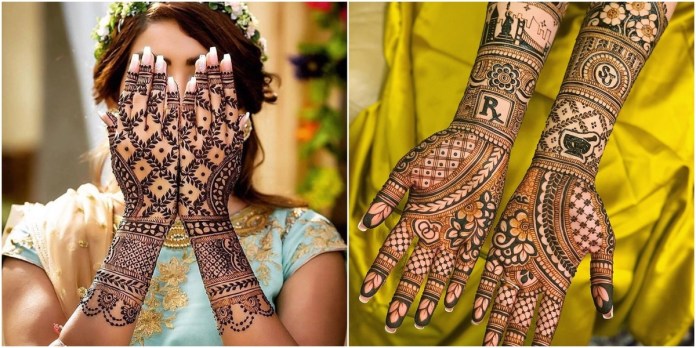 Bridal lehenga and footwear? Check. Makeup artist? Check. Mehendi Wala? Still trying to find a good one? Well, don't worry because we know how important it is to find just the right Mehendi artist for your wedding. After all, the bridal Mehendi function is considered to be one of the most important rituals of a wedding celebration. To save you all the running around, we have put together a list of some of the best Mehendi artists in town. But, you better reach out to them asap because there are chances of them getting all booked up with the shaadi season right around the corner!
1. A. Shriniwasan Mehendi Designer
Image Source: Facebook/A Shriniwasan Mehndi Arts


Image Source: Facebook/A Shriniwasan Mehndi Arts
Boasting of an elite list of clients which includes Sonam Kapoor and Alia Bhatt, A Shriniwasan is probably one of the most popular names in the Mehendi business. Having been in the business for about 20 years, you can count on him to meet your expectations for the perfect bridal Mehendi!
Contact: +91-9873707479
Click here for more information.
2. Kundan Mehandi Artist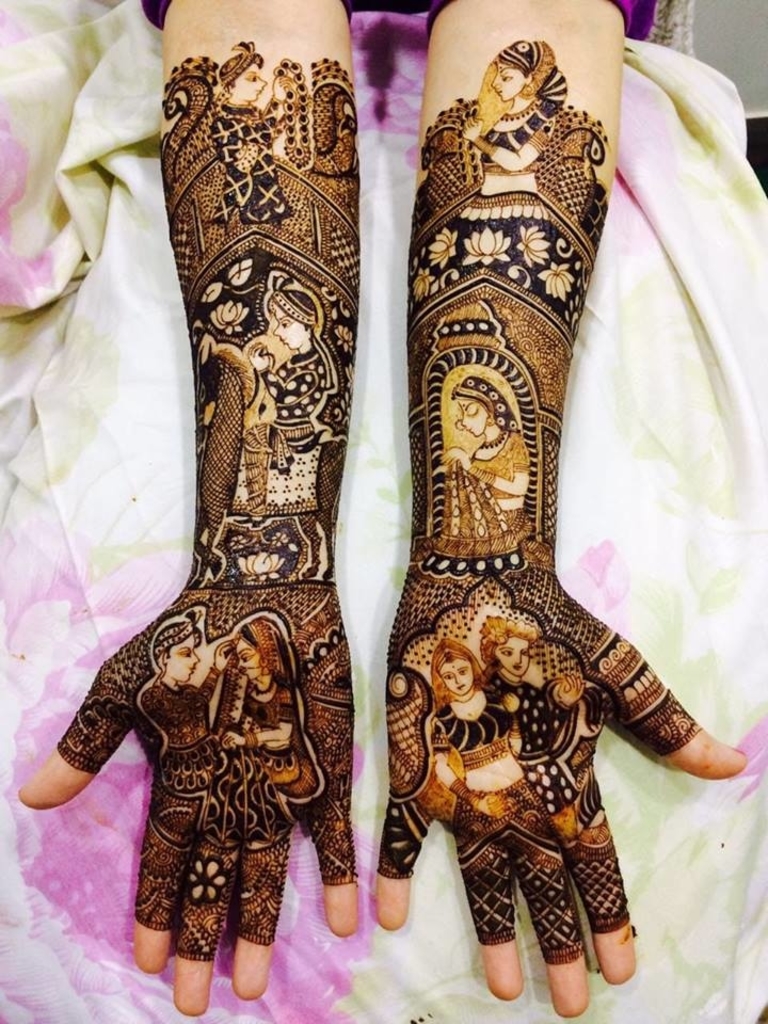 With over 25 years of rich experience, Kundan Mehandi Artist's experience lies in a broad spectrum of Mehendi styles. Right from the Arabic Mehendi design to the contemporary style, their artists are experts in living up to the client's expectations! Not only that, but they also take care of the quality they use and switch it according to the client's skin type, so you can rest assured your Mehendi's going to turn up super dark!
Contact: +91-9810910844
Click here for more information.
3. JP Mehendi Artist
Image Source: jpmehandiartdelhincr.com


Image Source: jpmehandiartdelhincr.com
Among the finest Mehendi artists in town, JP Mehendi is artist Jay Prakash's passion, not just his means of livelihood. In fact, he even received an international excellence award for the Best Mehendi Artist in Gurgaon in 2017. Not only does he have unique Mehendi designs but he is also proficient in many regional traditional motifs like Arabic Style, Rajasthani Style and more. He also caters to a mix of contemporary and traditional styles, so you're gonna be spoiled for choice!
Contact: +91-9555246726, +91-9810764820
Click here for more information.
4. Prakash Mehandi Art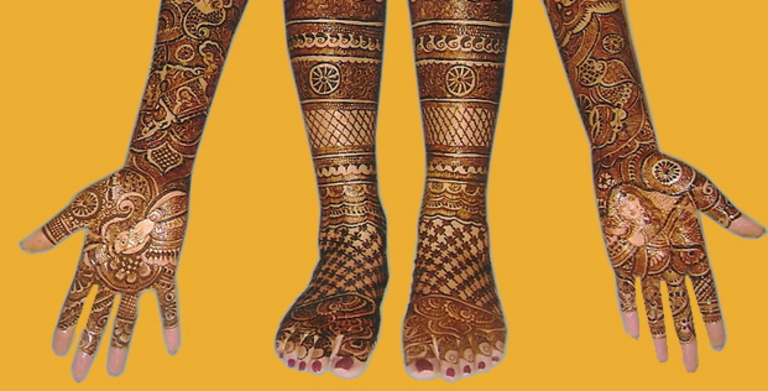 The best part about Prakash Mehandi Art's Mehendi designs is that they come out intuitively with varied imagination. So you can expect the most unique and never seen before designs. From exclusive contemporary designs to exotic patterns, they are super dedicated to provide you with exceptional outcomes!
Contact: 9810457606, 8368660934, 9899531424
Click here for more information.
5. Raju Mehandi Wala
Image Source: Facebook/Raju Mehandi


Image Source: Facebook/Raju Mehandi
From intricate tribal Indian Mehendi to bold floral effervescent creative designs, Raju Mehandi Wala has mastered the art of all the Mehendi styles! Their special categories of Mehendi style include Bridal, Arabic and Mughal to meet the demands of today's generation. So be prepared to see the most beautiful Mehendi of your life on your hands! Also, he was the official Mehendi artist for Dia Mirza's Mehendi ceremony, that definitely counts for something! 
Contact: 9899958012, 8800673964
Click here for more information.
6. Gitanjali Mehendi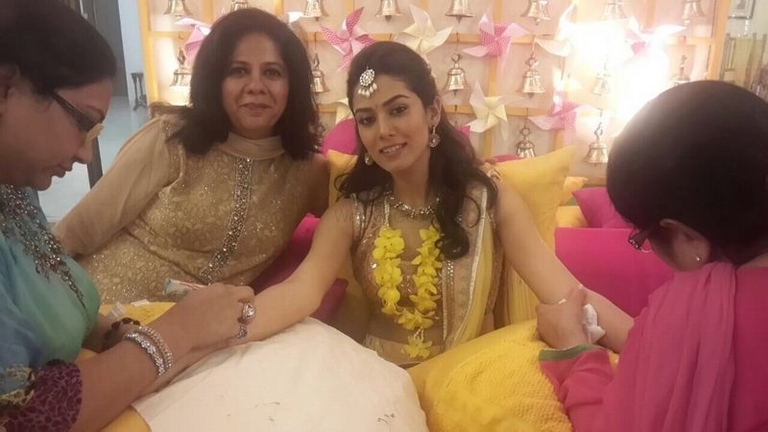 Among the most famous Mehendi artists in Delhi, Gitanjali is known for her creative henna designs which include various patterns and styles. Gitanjali can create impressive designs, from Arabic Mehendi, traditional Mehendi, Indo-Arabic Mehendi, to gorgeous floral styles. She can also do embellished Mehendi! So if you're looking to go for something completely out of the ordinary like Swarovski or artificial diamond-encrusted Mehendi, Geetanjali is your go-to person! Also, just so you know, she also did Mira Kapoor's Mehendi for her wedding!
Contact: +919818528259, +91 9818111168
Click here for more information.
7. Raju Mehendi Artist
Image Source: Facebook/Raju Mehendi Arts


Image Source: Facebook/Raju Mehendi Arts
Among the leading Mehendi artists in Delhi NCR, Raju Mehendi Artist has been in this business for as long as he can remember! He has been facilitated with a professional excellence award for the best Mehendi designer and has also trained over 200 students under his abled guidance. He specializes in intricate ethnic, Arabic designs, contemporary bridal designs and also exotic patterns. You can either pick a design from his vast portfolio or just let him know what you're looking for and he would be happy to customise it for you!
Contact: +91-9810661847
Click here for more information.
8. Shalini Gagneja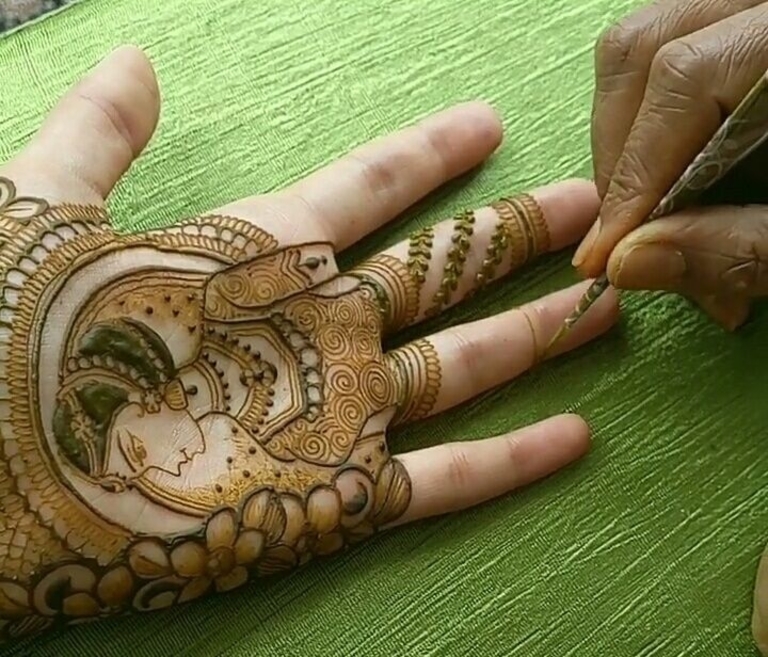 A famous bridal Mehendi artist in Delhi, Shalini Gagneja would surely make all your henna dreams come true. She crafts fine Mehendi designs based on your personal taste and style with extreme patience! She caters to Glitter, Arabic, Bridal, Indo-Arabic, Black Mehendi and Traditional Mehendi styles. So if you want value for your money, we suggest you book Shalini asap!
Contact: 099967 66100
Click here for more information.
Featured Image Source: Pinterest