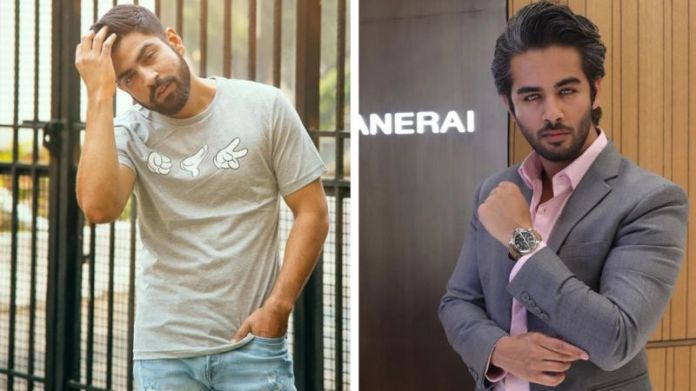 Delhi dudes, how many of you are in touch with the latest trends and fashion brouhahas? Men these days are equally concerned when it comes to looking good and wearing dapper outfits. And if you are not sure what's hot and what's not, then don't fret! We have curated a list of the best Men's Bloggers in Delhi who are trending RN given their quirky and absolute stunning taste in fashion. So read on and tap on the "follow" button already!
1. Karan Sehgal
With an upbeat taste for what to wear, what to avoid, and a style statement that does not follow the ordinary route, Karan Sehgal is a trending Men's blogger from Delhi. From tips and tricks on outfits to travel and lifestyle, his page is absolutely addictive. And guys, don't forget to check out his monster bike if you are as passionate about bikes as him!
2. Sarthak Raswant
With the Instagram handle, PlaidItWell, Sarthak Raswant is a model and a very popular name when it comes to fashion bloggers in Delhi. With a knack for sporting off casual looks, he will totes give you #OOTD goals. Also, his sneaker collection is worth drooling over! Follow him ASAP if you aren't already and learn how to carry off a basic t-shirt and denim in style.
3. Jatinn Jay
A fashion stylist by profession, Jatinn Jay definitely knows how to dress to impress. His love for street style and his taste in formals is what has got us hooked to his account. In addition, his breathtaking vacay pictures are going to give you a major FOMO! If you like mixing your style statements, then he is definitely your go-to style blogger.
4. Param Sahib
Quirky, hatke, and inspiring – these are the three words that describe Param Sahib the best. His enthusiasm for fashion and the unconventional looks has kept us hooked to his A-game in trending bloggers. And hey, don't forget to check out his clothing line, Param Sahib Studio for your daily dose of quirky fashion.
5. Abhinav Mathur
Boys, if you love dressing classy and are hooked to luxury brands, then Abhinav Mathur is your guy! From casual wear to formal wear, there is nothing that he cannot pull off. "Suit Up" now has a new name, and that's him. He also posts about lifestyle and travel to mix up his content. And yes, you can also get the best skin and hair care tips from him- all in one account!
6. Sandeep Rai
Do you make it a point to arrive everywhere looking sharp AF? Sandeep Rai will teach you how to do it better! Classy and suave is what you can expect from his feed. We assure you that your style quotient will rise a notch higher if you follow him. And we are digging his Insta page. Are you?
7. Varun Singhania
If you are someone who absolutely loves the offbeat and unconventional fashion looks from the likes of Ranveer Singh and Karan Johar, then don't miss out on following this LIT blogger. His Insta feed will literally make you want to scream #Beard and #HairOnFleek goals. No wonder his equally quirky Insta handle goes by the name Beardseyeview. Pretty innovative, we like!
Featured image source: Instagram