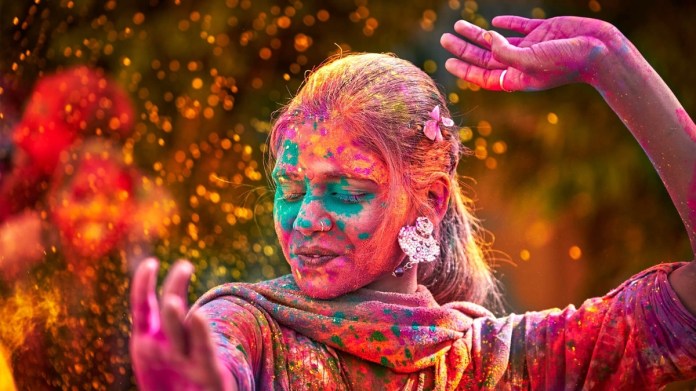 With the month of love-February almost over, it's time for everyone's favourite festival- the festival of colours- Holi. It's that time of the year when we are going to be drenched in colours, gorge on the deliciousness of gujiyas, sip on thandai and lots of bhangra. Yes! It's officially time to revise your Balam Pichkari steps and get excited for Holi! We have curated a list of all the happening parties in the city which you can't afford to miss out on!
1. Holi Moo! Festival 2020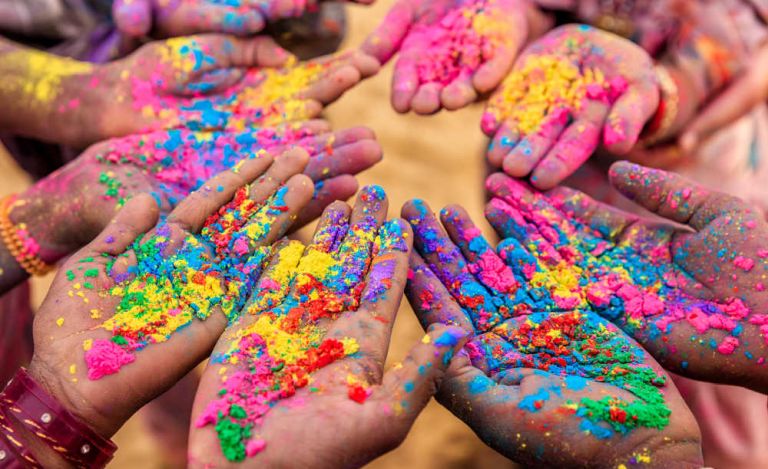 It is one of India's annual Holi festival and every year it attracts more and more crowd. This year it's back with its 14th edition with a power-packed artist line up, lip-smacking food, yummy drinks, dhol beats and a fantastic crowd. So call up your squad now and make your plans!
When: 10th March 2020

Where: TBA
2. Surajgarh Gurgaon Presents Holi Moly 3.0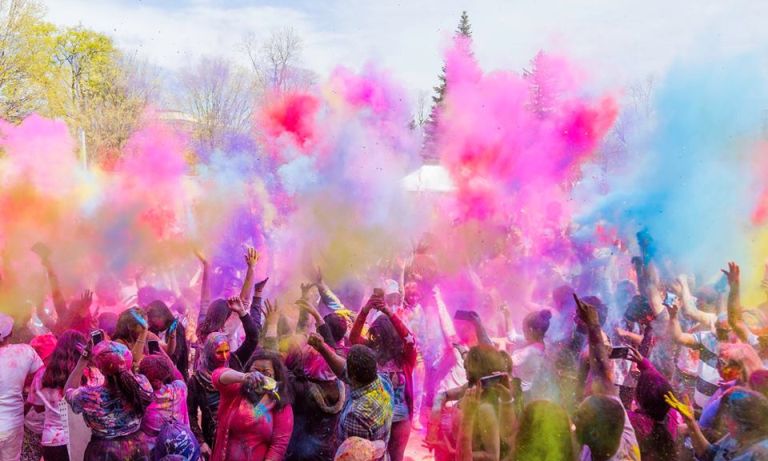 If you're up for a musical extravaganza this Holi, head straight to Surajgarh. You must be wondering why it's unique? This Holi festival is going to charm you with the best of music artists including Akhil Sachdeva, Kutle Khan Project, Indian Ocean, Chizai Band and more. You can sway to the music while throwing colours and munching on delectable snacks!
When: 10th March 2020
Where: Golf Course Ext Rd, Sector 59, Gurugram
3. Holi – Festival of Colours 2020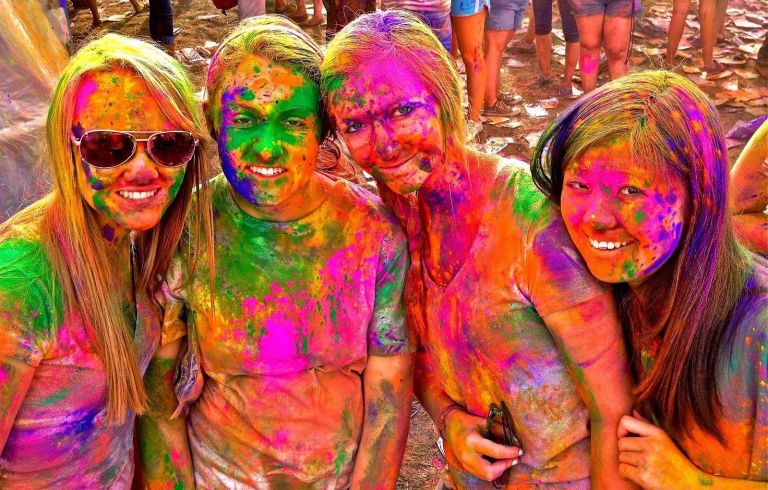 It's time to bring out your craziness at this amazing Holi festival that promises to offer top-notch entertainment. With performances by incredible artists Amrit Mann, Sidhu Moosewala and Himanshi Khurana. There's going to be colours, food, drinks and lots more to look forward to.
When: 10th March 2020
Where: Ambria Tivoli Pushpanjali- F-20, Dwarka Link Rd, Samalka, New Delhi
4. Holi Tomato Festival at Adventure Island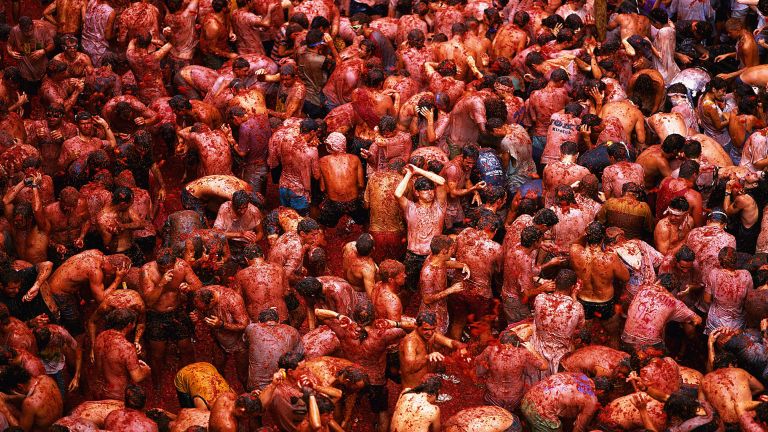 How about celebrating this Holi in a Spanish way? Tomato Festival is happening in the city, and we can't keep calm. A large kickass pool to lounge in, live music, cocktails, yummy food and of course tomatoes. This festival is, in short, all things fabulous! Not just that, actor-singer Yuvraj Hans will also be there to add charm to the Holi festival.
When: 8th March
Where: Adventure Island- Opposite Rithala Metro Station, Sector 10, Rohini, New Delhi
5. RangLeeLa 5.0 – Holi Festival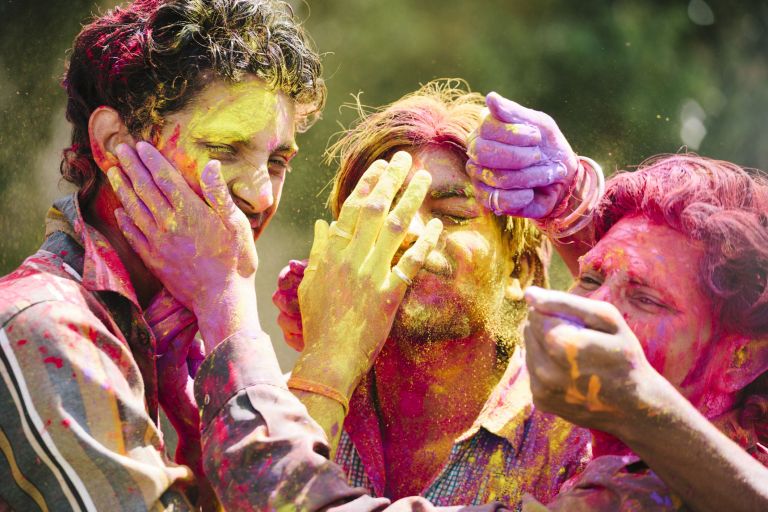 RangLeeLa is back with their fifth edition with more and more entertainment this year! This Holi festival promises to be a kickass event with over 30 famous artists performing and brings in the concept of two mega venues and a single pass. Isn't it amazing? A colour pool, gujiyas, thandai, rain dance and water guns, this place is going to be awesome!
When: 10th March
Where: TFR Villa, Sector – 34, Near Subhash Chowk, Gurugram & The Friends' Republic- Dlf Phase 5, Opp Paras Hospital, Golf Course Road, Gurugram
6. Supermoon Holi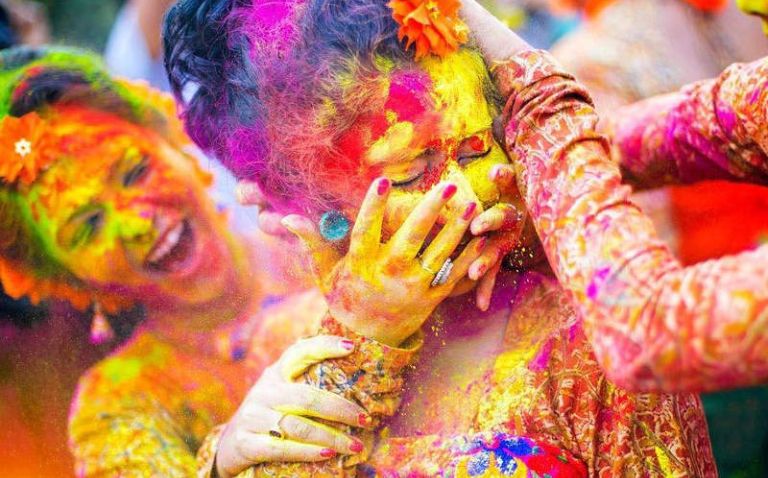 This Holi party is all set to take the celebrations to the next level. With female artist line up- Jasmine Sandlas, Hari and Sukhmani, Nina X Malika and more this party is going to drive you all crazy. Also, there will only be organic colours so you can enjoy the festival guilt-free. Call up your squad RN and head here to celebrate the festival of colours.
When: 8th March
Where: Kalagram, The Garden of Five Senses
7. Unite & Soundzilla Holi Music Festival 2020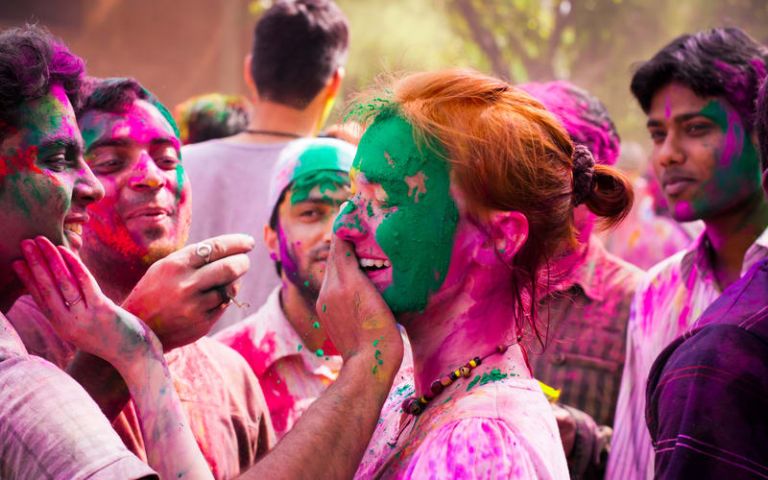 As it's the festival of colours, Unite & Soundzilla Holi Music Festival is here to add some music to it and make it a complete package. Head on over here with your squad and have a blast at and dance to the tunes of artists like Millind Gaba, BhanuX, Avi J and more. It's time to unleash your best moves and dance the day away with your squad!
When: 10th March
Where: HUDA Grounds Gymkhana Club- 1 Behind HUDA Market, Sector 4, Gurugram
8. Imperfecto Holi Music Festival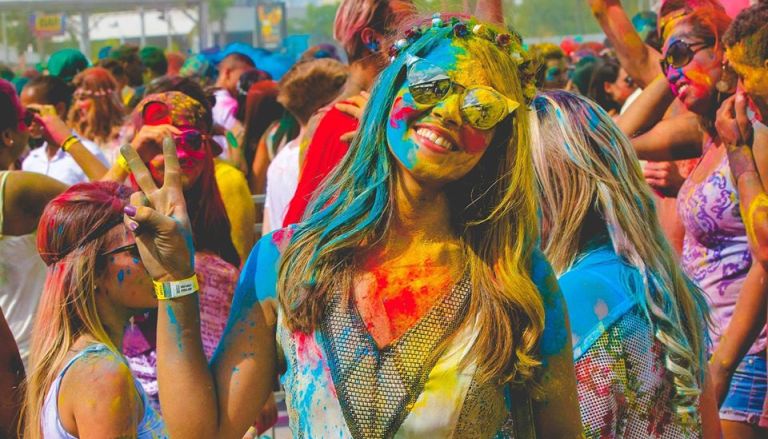 If your idea of celebrating Holi is gorging on yummy food and swaying to fantastic tunes, then this is the place to be! Imperfecto Holi Music Festival is in town and with DJ performances, colours bombs and individual dance performances to make the experience even more memorable. We're sure you won't be able to resist the non-stop music while splashing around in organic colours here!
When: 8th March
Where: Imperfecto Ruin Pub- 5th Floor, Wave City Center, Sector 32, Noida
9. "Rang De" The Colour of Happiness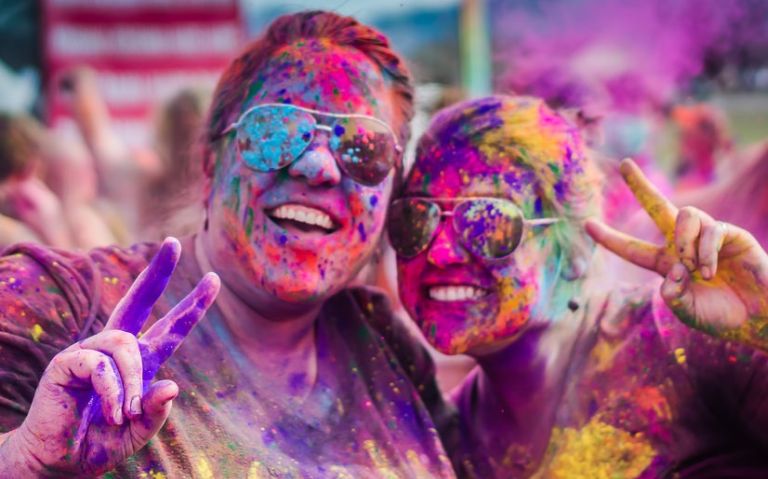 If you want to groove to your favourite music and sip on icy thandai, then Rang De is where you should head to with your gang this Holi. Chill out with rain dance, photo booth, food counter, live music, and more. So, get your white kurtas ready for nonstop partying! Book your tickets now as Himanshi Khurana is also going to be there!
When: 10th March
Where: Durga Pooja Park- 1 TO 12, Sector 13 Main Rd Pocket 1, Sector 14 Dwarka, Dwarka New Delhi
(Featured Image Source: andbeyond)