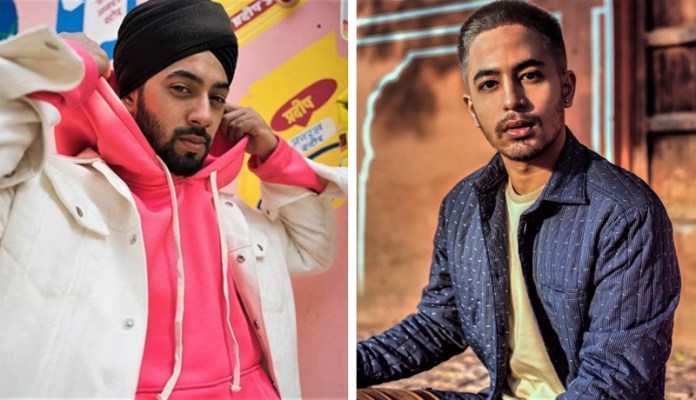 Boys, we know you often tend to get a little sidelined when it comes to fashion and clothing. But, why should girls have all the fun, right? Now feel trendy and always be the best-dressed person in the room with these super lit homegrown brands because quirky is the new sexy!
1. Bhaane
Owned by Anand Ahuja, Bhaane is a contemporary clothing brand that celebrates empowerment and individuality through their clothing line. With a range of apparels, Bhane encourages versatility and their products don't have any logos on them either. Be it their t-shirts, shirts, or other outerwear, the line is very impressive and distinct in fashion. Their Khakhi collection is something you cannot miss out on. Check them out here and get ready to be super impressed with their collection.
2. Postfold
With high-end designs and reasonable prices, Postfold has been making quite the noise with their chic and trendy formal wear for the modern urban man. Now, who doesn't like that? Their fabrics are absolutely on point. Don't forget to check out their colour block and print shirts which are quite a rave. Have a look at their collection here and get your hand on fashion that will make eyes pop!
3. Andamen
As fun as the name sounds, the brand has a range of clothing that you literally won't be able to take your eyes off. With a specific range of heritage collections which are heavily influenced by the Indian culture, they have a very off-beat style that we are totes digging and absolutely apt for the urban desi crowd. Check out their amaze collection here.
4. Delhiwear
With clothes that represent the city's culture and inspire a wave of community and togetherness, Delhiwear is much more than just fashion. Their collection aims to represent the simplicity of the modern daily Indian clothes. Their hoodies are very popular and comes in unique prints and colours. Don't forget to browse through their killer collection here.
5. Strawlous
With prints so quirky, there is no way you will look anything less than dapper in any shirt from Strawlous. From casual to semi-formal and formal shirts, it is cut out for guys who have an affinity toward edgy and comfortable clothing and can double up as both party and corporate wear. If you are looking for a shirt with the perfect fit and style, check out their collection here.
6. Brown Boy
Started by Prateek Kayan in 2012, Brown Boy is dedicated to designing t-shirts high in style, unique in fashion, and reasonable in price. Their t-shirts are made of 100% organic material so that you not just look classy but save the environment as well while doing so. Isn't that super cool? All their products are manufactured in-house right from designing to stitching. Don't forget to entre the workld of trendy clothing right here.
7. Nineteen 51
Based in Mumbai, Nineteen 51 was founded by Himay Kumbhani who has been mastering the art of designing custom shoes since his early years and Neehar Shrikhande, a popular event organiser. Sharing a scared bond over the love for t-shirts, their designs are extremely refreshing in style with catchy and bold prints and are made in a perfect custom fit manner. After all, no one likes an unflattering fit. The next time you have an upcoming party, shop till you drop with the best t-shirts in style by clicking here.
Featured Image Source: Andamenlife, Delhiwear/Instagram