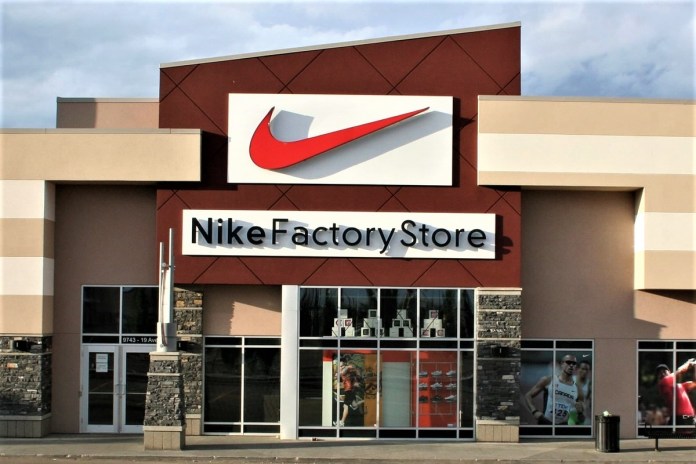 We get it Month ends can be brutal for us corporate blokes. Bank accounts start draining, but the urge to shop does not! If you're also in the same boat as us, then we have just the solution for you- factory outlets! Yes! Thankfully our city has quite a few of them where you can shop for branded stuff in factory prices. What else can you ask for! Don't wait to shop and check out these cool factory outlets in Delhi-NCR!

1. Adidas

Image Source: Magicpin

Image Source: Just Dial
Ultimate sports shoes and sports essentials brand, Adidas is everyone's favourite but also expensive if you go on a shopping spree at the showroom. They have massive discounts all-year-round which goes up to 80% off. Stop dreaming about Real Madrid jersey that you saw online but was expensive, it's time to grab now!

Where: Delhi Road, Rajiv Nagar, Sector 13, Gurugram
Contact: 095992 96779

2. Blackberrys

Image source: magicpin


Image source: magicpin
Blackberrys is a huge store that specialises in men's collection. They have an amazing collection of shirts, trousers, blazers, t-shirts and many more. They don't always stock clothes but you will find chic wallets, innerwear, and of course, their footwear. Their autumn-winter collection is out guys, so hurry up!

Where: Rajiv Nagar, Sector 14, Gurgaon
Contact: +91 12 4438 3025

3. Puma

Image Source: Alfa Design

Image Source: Just Dial
It's time to hit the gym with Puma shoes and activewear such as tank tops, sweatshirts, tees, capris and much more. They even have motorsport collection like Ferrari, BMW, Red Bull, and Mercedes. Don't worry, they offer crazy deals such as buy 1 get 40% off, 2 for 50%. Call up your gang and go for gym shopping!

Where: Outram lane, Hakikat Nagar, GTB Nagar, New Delhi
Contact: 0124 480 5803

4. Reebok

Image Source: R City Mall

Image Source: Just Dial
Brands and trends may come and go, but our eternal love for Reebok remains constant! Reebok Classic are bestsellers and have been around since before most of the sneakerheads of today were even in diapers. From running to training to yoga to dance, their collection in shoes, clothing, and accessories is amazing. It's time to go to some shopping spree!

Where: Shop No 2, Gurgaon Sector 14, Gurgaon
Contact: 078349 11567

5. Louis Philippe

Image Source: Retail Design Blog

Image Source: pinterest
Taking care of you since ages, Louis Philippe is every man's favourite brand! From top to bottom, they will take care of everything. Shirts, polo t-shirts, jackets, blazers, belts, name it and you will get it here. Every month they run amazing deals where you can go and grab new attire to flaunt at work! Now, you know where to head.

Where: Main Market, 46, Thekedaar Surjeet Singh Marg, Block B, Police Lines, GTB Nagar, New Delhi
Contact: 011 4573 3677

6. Nike

Image Source: Magicpin

Image Source: Just Dial
How can we miss out on our favourite brand? Nike always has an upper hand when it comes to sportswear. It's time to get rid of your old sports shoes and get your hands on Nike Air Force shoe collection. Visit their factory outlet to score some amazing discounts on their all products! We shall see you there then!

Where: Chattarpur Metro Station, Andheria Mor Village, Vasant Kunj, New Delhi
Contact: 090530 11154

7. BIBA

Image Source: Indian Retailer

Image Source: apparelresources
Have you missed out the new collection of BIBA? Fret not, their factory outlet tucked in Gurgaon houses multiple pieces from all their recent collections. And yes, they also have the clearance sale stocks. Girls, before heading their keep in mind that they don't offer discounts on their latest collections. Happy shopping, girls!
Where: Shop 7 & 8, Opp. Axis Bank, Old Delhi Gurgaon Road, Sector 14, Gurgaon
Contact: 01244365881

8. Levis

Image Source: Fashion Network

Image Source: Magicpin
We know buying a good pair of jeans can always be a hassle! But buying Levis jeans is always a joy. And at Levis factory outlet you can grab the latest collection and can even get amazing discounts on all items. Be it jeans, tops, shirts, t-shirts and more, they have everything for each one of us.

Where: SCO 33, Sector 14, Gurugram
Contact: 0124 408 3997

9. Skechers

Image Source: Just Dial


Image Source: Just Dial
Gymming and fashion go together, right? We know Skechers shoes cost a bomb but their factory outlet has amazing discounts going on every then and now. Why not, grab that opportunity? So, if you have been whining about not owning enough pairs of shoes, then here's your heaven! Happy shopping, peeps!

Where: Shop no 7A, Ground And First Floor, Nehru Ground, New Industrial Town, Faridabad
Contact: 0129 400 2727
(Featured Image Source: southedmontoncommon.com)