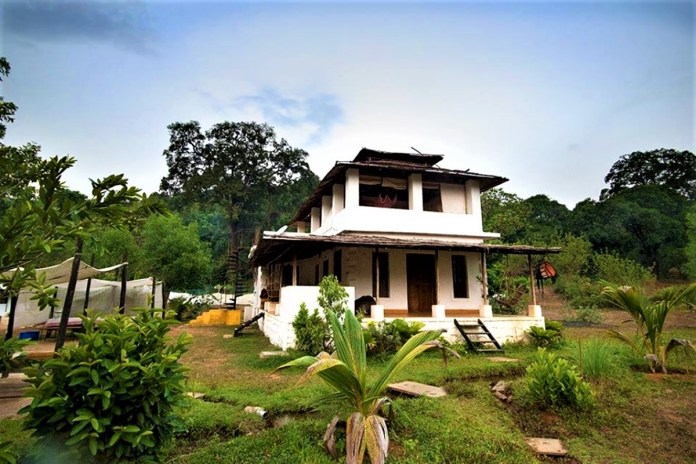 There's no denying that we all love to take a break from our daily hustle every now and then. But the constant buzzing of work calls and emails even during the vacations get really annoying, right? How about spending a vacay with your buddies in a place where there's no internet and electricity? A place where you can take a break and unwind in the true sense of the word?
Yes, we found a fantastic homestay, Off The Grid, in the western ghats that are connected with no internet, phones and electricity. Scroll down to know more about this homestay!
All About Off The Grid
Image Source: Facebook/offthegridgoa


Image Source: Facebook/offthegridgoa
Located in the Western Ghats, on the border of Goa and Karnataka, Off The Grid offers people a good break from the daily grind. Staying true to its name, it's a refuge in the forests that is connected to no electricity, internet or the telephone. But, the homestay is so welcoming that it invites you to reconnect with sound, smell and sights of the natural world. Whether its the humming of the birds, stunning views the sky and nature, you can truly bond with nature and discover your inner self here. It is an exceptional and unique experience!

Explaining the idea behind this, Sylvia Kerkar, the owner of the homestay said, "I was started back in 2011 and we bought this land in the jungle with a thought of staying here. But soon, we realised that we should start something unique. The homestay is completely run on solar energy. I am originally from Bangalore but I have never experienced city life. Apart from this, me and my husband John Pollard (professional water rafting trainer), have our home in Goa that is also in a jungle".
Sounds like quite the adventurous life, right?
What About The Accommodation?

Image Source: Facebook/offthegridgoa


Image Source: Facebook/offthegridgoa
This farm stay is hidden in the jungle, and if you need a real break from modern life, this place calls out to you with open arms. Off The Grid offers three types of accommodation- The Stream Facing Cabin; The Rooftop Rooms and The Furnished Tent. All the rooms have the basic amenities- clean bathrooms, linen, blankets and towels.
Talking about the food, they offer oven-fired pizzas, homemade bread, barbecues and anything that can quickly be cooked or grilled on a wood fire. And if you are craving for some home-cooked food, they offer Indian, Asian, and European dishes made using local ingredients.
Activities To Look Forward

Image Source: Facebook/offthegridgoa


Image Source: Facebook/offthegridgoa
All the adventure freaks its time to do some experience while being on vacation. If you love trekking, this is an ideal way to enjoy the area. Sylvia also told us about her pottery studio there, "Being a professional ceramic artist, we also have a clay studio at the homestay. I have been a potter for the last 17 years and runs the studio with kick-wheels and a wood-fired kiln".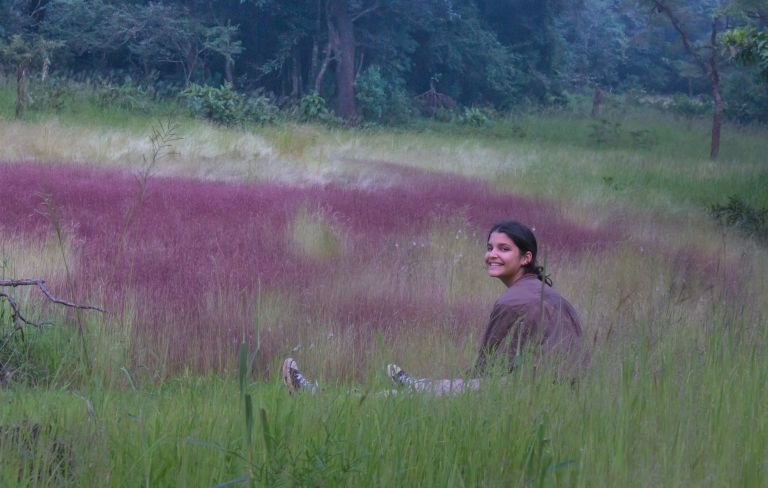 And all the nature lovers, you will spot many species like Asian Fairy Bluebird, Great Indian Hornbill, Rufous Babbler, Yellow-browed Bulbul, White-bellied Blue Flycatcher and more. You can even go for a guided trek to the top of Dudhsagar waterfalls!
It's time to plan vacay with buddies, switch everything off for a while and spend some time with nature here!
Where: Poppalwadi, Diggi Road, Castle Rock, Karnataka
(Featured Image Source: Facebook/offthegridgoa)