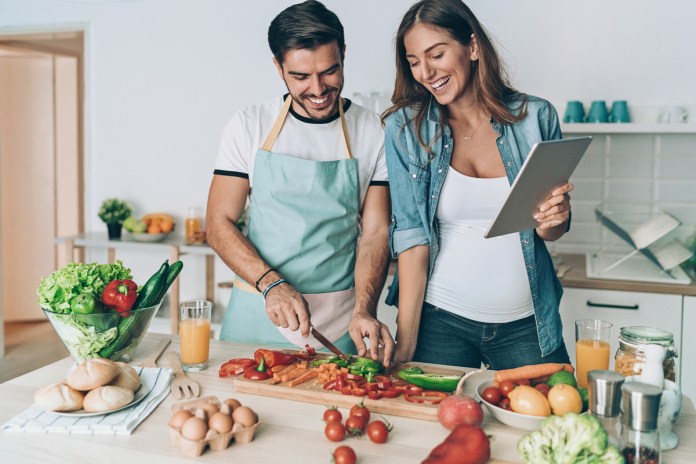 We know with Modiji announcing the fourth phase of the lockdown, the boredom and fatigue must have reached the absolute heights. And if you're someone who's struggling to cook at home, we feel your pain! If you are done with watching Netflix and Sanjeev Kapoor's cooking recipes, it's never too late to learn a new dish. Not sure how to go about it? Well, we have curated a list of 8 amaze online cooking classes ranging from baking to Indian food, so take your pick and sign up.
1. Sunita's Cookery
Image Source: Facbook/sunitacookery


Image Source: Facbook/sunitacookery
Focussing on easy recipes with basic ingredients, Sunita's Cookery sessions have been running the internet. Owning to the current situation, once you register, she sends in pre-recorded videos in a private group and full attention and assistance are provided through Whatsapp. Till date, she has done classes of dishes like Malai Kulfi, Fruit Ice Lolly Stick, Chicken Malai Tikka, Instant Jalebi, Dal Makhani and more. Check out her Facebook page for updates on upcoming online classes, and her online classes price starts from Rs 400 onwards.
2. Little Cheflings
Image Source: Facebook/LittleCheflings


Image Source: Facebook/LittleCheflings
Do your kids possess a special love for cooking food? Well, you are in luck as you can enrol them in this one-of-a-kind online cooking class by Little Cheflings. Your kids can learn how to use readily available ingredients at home to cook a variety of yummy offerings. To name a few dishes like Pizza, Cupcakes, Chocolate Chip Cookies and more, your kids can become expert in cooking. Classes will be held on Zoom and once can register through her Facebook page, and the class price starts from Rs 350.
3. Cook It Up
Image Source: Facebook/cookitupcookingclasses


Image Source: Facebook/cookitupcookingclasses
Rakhi Verma, the brainchild behind Cook It Up has been hosting exotic baking classes for just Rs 500 bucks. Isn't something of your interest? Well, it's time to learn the art of baking and learn yummy dishes like Cheesecake, Banoffee Pie and more. Not just that, Rakhi will teach you how to make a cheesecake with the homemade cream. We are excited to be a part of it. What about you?
4. Nita Mehta
Image Source: Facebook/asknitamehta


Image Source: Facebook/asknitamehta
A celebrated and erupted chef, Nita Mehta is an author of two fantastic cookbooks and is known as the 'Kitchen Queen'. One can enrol themselves for her online classes and learn to cook easily and quickly. Not just Indian cuisine, she also teaches exquisite cuisines like Lebanese and homemade ice creams. For her online schedule, check her Facebook page and not to miss her classes prices starts from Rs 199 only.
5. The Kitchen Workshop
Image Source: Tasting Table

Image Source: Cookist
The Kitchen Workshop online classes are for 16+ age group, and this weekend they are hosting Pizza party. Yes, online virtual interactive class on how to make a pizza, not just one but three types- Sun-Dried Tomato, Sausage and Fontina Pizza; Chicken Alfred Pizza & Pizza Margherita. Well, we can see you smiling, so drop everything and register yourself and your friends on their website.
6. Cookery Expressions
Image Source: Facebook/professionalbaking


Image Source: Facebook/professionalbaking
Bored with making those regular vanilla and chocolate cakes? Well, Cookery Expressions are hosting their online classes with tons of egg-free courses to register. Artisan Chocolates, Healthy Granola Bars, Ice cream, Cake Bites, Waffles, Muffins and more are some of the classes that you can choose from. If baking is an art and your passion, then Cookery Expressions if the place you should head to.
7. Cocoka
Image Source: Facebook/Cocoka


Image Source: Facebook/Cocoka
Want to learn how to make a yeasted bread? Cocoka run by Shikha Sachdeva is a home-based cooking school that specializes in the fine art of baking. Specializing in baking, one can take classes in eggless biscuits, quintessential cupcakes and other delicious baked treats. She is hosting a three-day online workshop on how to make yeasted bread and if you are interested to learn about it, hit to her Facebook page.
8. Rhythms Kitchen Baking
Image Source: Facebook/RhythmsKitchen


Image Source: Facebook/RhythmsKitchen
It's time to show and learn some cooking skills! Started by Monica Chaudhary, Rhythms Kitchen Baking started with their '#LOCKDOWN Mein Taste Bhi Health' in which, Monica teaches tasty and healthy dishes through live online sessions. One can even share their cooking videos to her and showcase their culinary skills.
(Featured Image Source: Florence town)