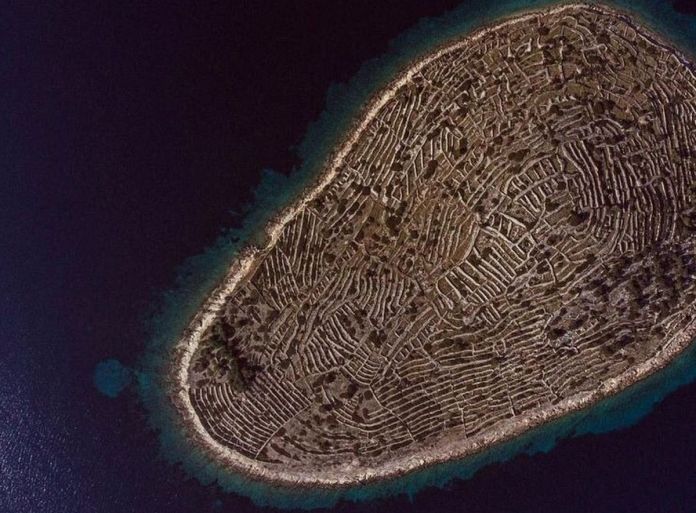 Our planet is full of unique spots and natural phenomenon which really leave us in awe sometimes. And the beautiful European country, Croatia, also boasts of one such unique spot. From pristine parks to seaside resorts to islands, there are countless amaze places in Croatia. It houses 79 large islands, over 500 smaller islets but one of the top locations and unique attractions is Bavljenac Island in the Adriatic Sea. The Croatian island of Baljenac looks similar to a giant fingerprint from overhead. Yes! Scroll down to know more about this island.
Just Like a Giant Fingerprint!
Image Source: Pinterest

Image Source: Chasing The Monkey
Located on the Dalmatian coast, this oval-shaped island of Baljenac (also called Bavljenac) of 1.4 square kilometres is entirely covered by a web of dry stone walls. Which is why the aerial view of it looks like a giant fingerprint with long lines of walls resembling grooves and ridges of the skin. The total length of the dry stone wall numbers 23 kilometres and 357 meters, which is surprising since the island itself is really tiny!
Reason Of Construction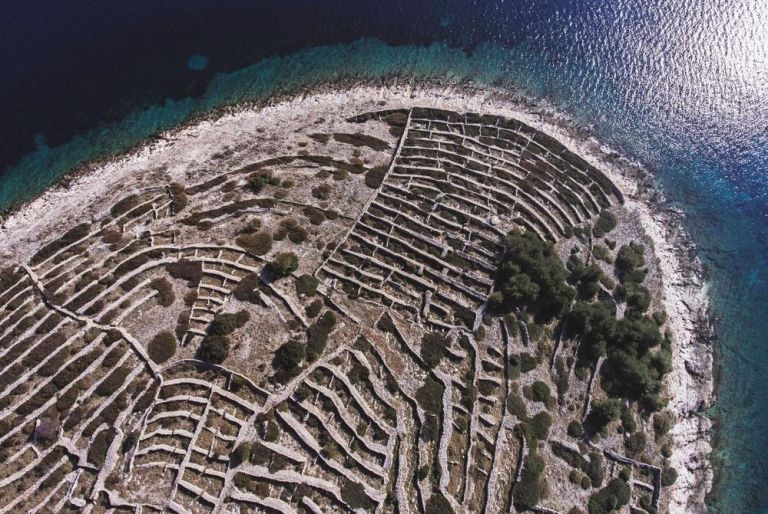 This island is constructed for agricultural purposes as mostly grapevines and fruits are cultivated, these dry-wall structures were built entirely by hand. Walls are made without cement, merely piling up and fitting the stones one on top of another. They were erected by farmers to separate the fields, olive groves and as well as to protect them from the harsh winds. 
The inhabitants of the nearby island of Kaprihe are the builders who have been exploiting the area since ancient times. Baljenac stands out for presenting the highest concentration of such walls. As per the legends, it is believed that they were built during the 19th century. Adding all the Croatian islands in the area, it is estimated that around 300 farmers were able to build 106 kilometres of walls over an area of 12 square kilometres. 

Image Source: Amusing Planet


Image Source: Amusing Planet
And recently, an initiative was inscribed that Baljenac island should be added in the UNESCO World Heritage Sites. A letter has been sent to the government to include it in the World Heritage Site list to preserve the dry stone walls. It is one of the coolest places to visit in Croatia!
(Featured Image Source: Amusing Planet)