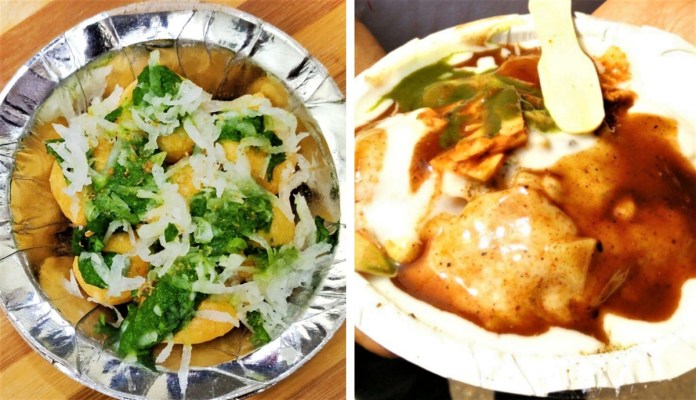 No matter how badly you may want it to end, seems like Delhi winters are here for a little longer! The temperatures are constantly dipping and what better can be to warm yourself up than with some wintery delicacies. The city boasts endless eateries and yummy winter hot food to provide you with much-needed comfort. While we all know about the ever-famous Gajar Ka Halwa apart from this Delhi has loads to offer. So, we got in touch with Delhi food bloggers Dhruv & Madhuri who shared some of the best winter specials from the city. Read on and gorge on!
1. Daulat Ki Chaat @ Dhani Ram Rakesh Gupta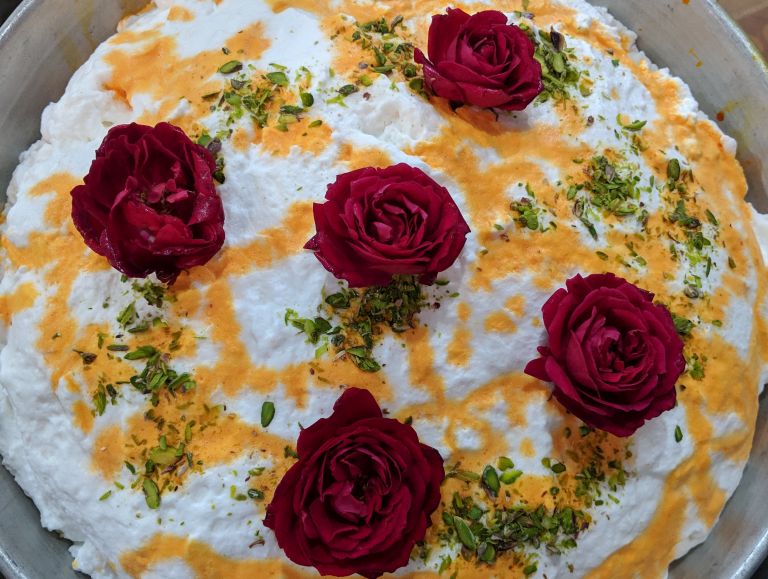 All those who love sweet will agree that every winter, we wait to devour this fantastic dessert! So far the best Daulat Ki Chaat is from Dhani Ram Rakesh Gupta in Chawari Bazar. It takes a lot of efforts to churn the milk and then has to be left overnight and the outcome is just amazing. This frothy and foamy Daulat Ki Chaat should be in everyone's list for sure!
Where: 2792, Arya Samaj Gali, Sita Ram Bazar, Chandni Chowk, New Delhi
2. Samosa @ Bikaner Sweet Corner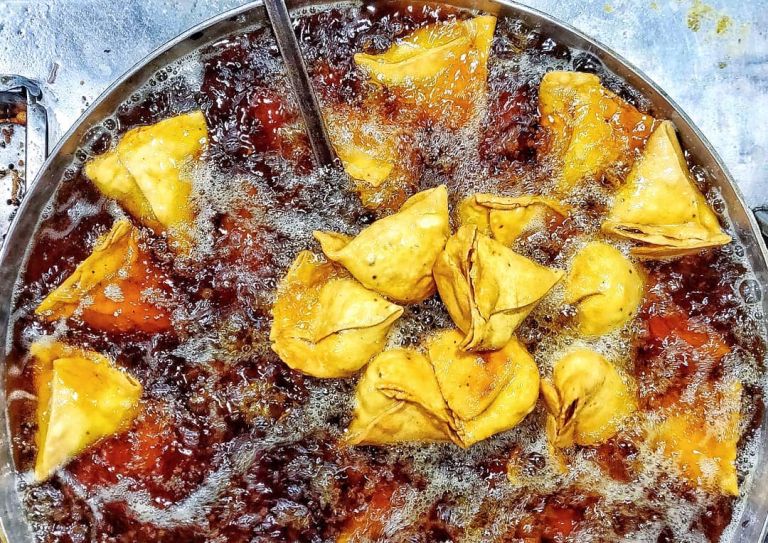 Winters are incomplete without indulging in some yummy fresh samosa. Bikaner Sweet Corner serves freshly fried samosa with meethi and hari chutney. Crispy layer with aloo masala stuffing is a forever favourite stop for evening snacks. And the best part is that this dish is priced at Rs 10 only. Happy eating, people!
Where: Engineer's Enclave, Engineers Enclave, Sector 20, Pitampura, Delhi
3. Ram Ladoo @ Central Market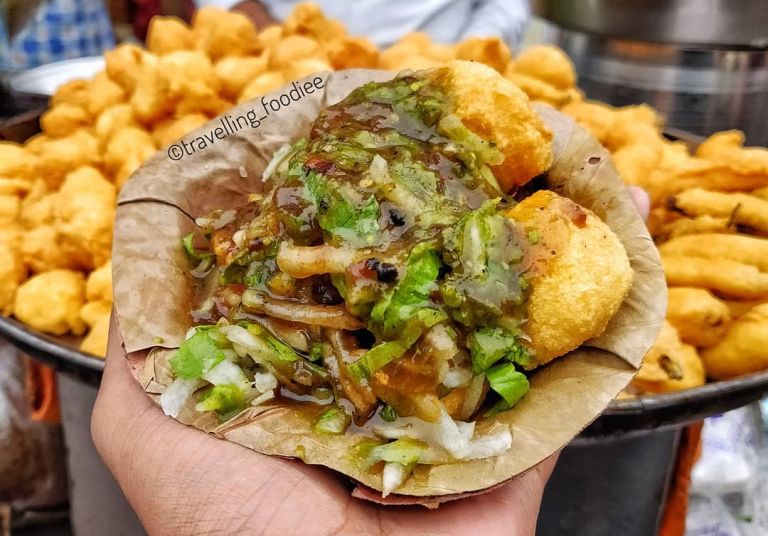 If you are hitting Central Market anytime soon, then one of the must-haves is Ram Ladoo. It is freshly prepared from moong daal and served with khatti meethi chutney and shredded radish on top. It's a perfect quick snacking option and costs around Rs 40 per plate.
Where: D-35, Veer Savarkar Marg, Block D, Lajpat Nagar II, Lajpat Nagar, New Delhi
4. Moong Dal Ka Halwa @ Evergreen Sweet House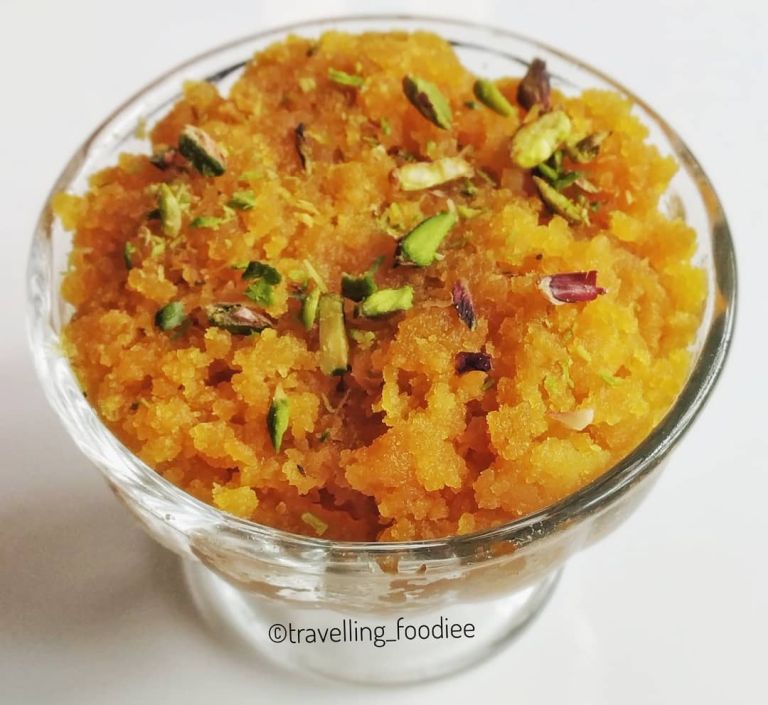 Situated at Green Park, this is one of the most frequented places in Delhi. Among other things, the Moong Dal Halwa is a must-try at Evergreen Sweet House. Moong Dal Ka Halwa is a regular winter delicacy among Delhiites for its unique taste. Prepared in pure desi ghee, the taste of moong dal halwa is just something to die for!
Where: Main Market, S-29 & 30, Green Park, New Delhi
5. Tikki @ Sindhi Tikki Wala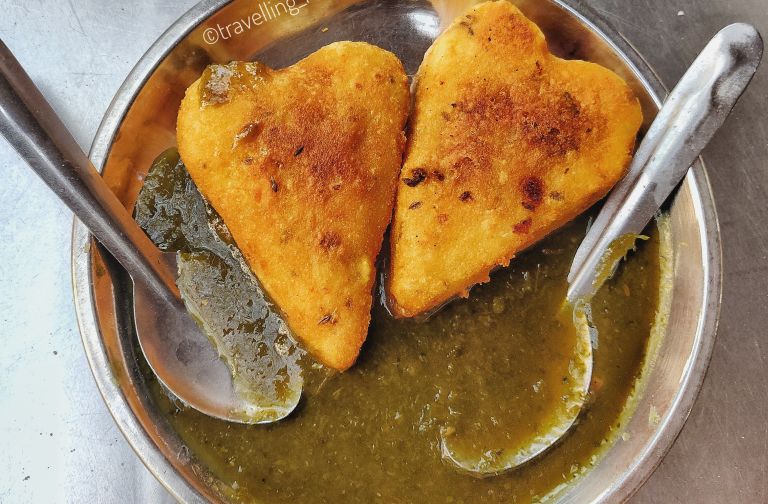 If you're half as much of a street food lover as we are, then you should love this unique tikki. Sindhi Tikki Wala at Karol Bagh serves heart-shaped tikkis along with special chutney mixed with chopped onions. Super crunchy, the tikki is stuffed with aloo, chana dal, and peas. It is served with this amazing green mint tamarind chutney with chopped onions. If you are not having this in Delhi winters, then you are definitely missing out on something!
Where: Gali Number 5, B-4 Block, Krishna Nagar, Karol Bagh, New Delhi
6. Gajar Ka Halwa @ Gopal Di Kulfi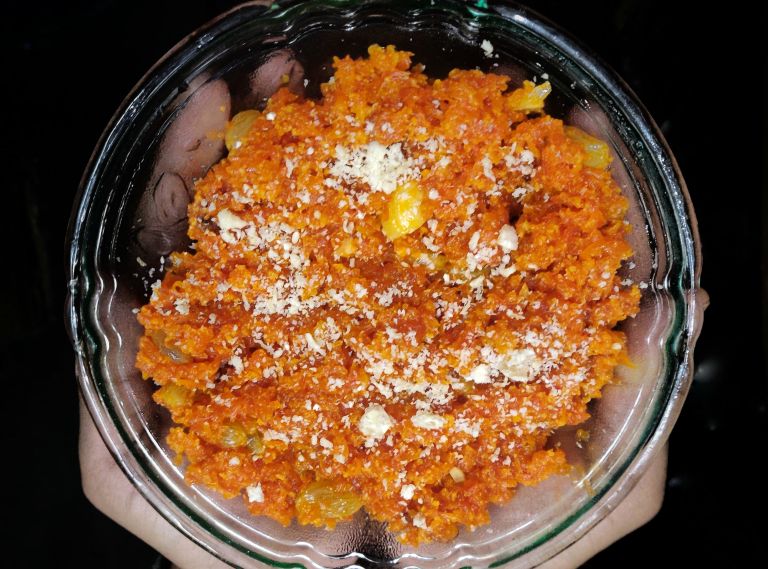 How can we miss out on the iconic Gajar Ka Halwa from Gopal Di Kulfi? Apart from halwa, they serve amazing flavoured milk, ras malai, gulab jamun and kulfi faluda. Their Gajar Ka Halwa is pure bliss! Loaded with desi ghee, nuts, and the freshest of ingredients, this halwa is the winter dish you need the most!
Where: Guru Gobind Singh Marg, Block 21 B, Dev Nagar, Karol Bagh, New Delhi
7. Jalebi @ Old Famous Jalebi Wala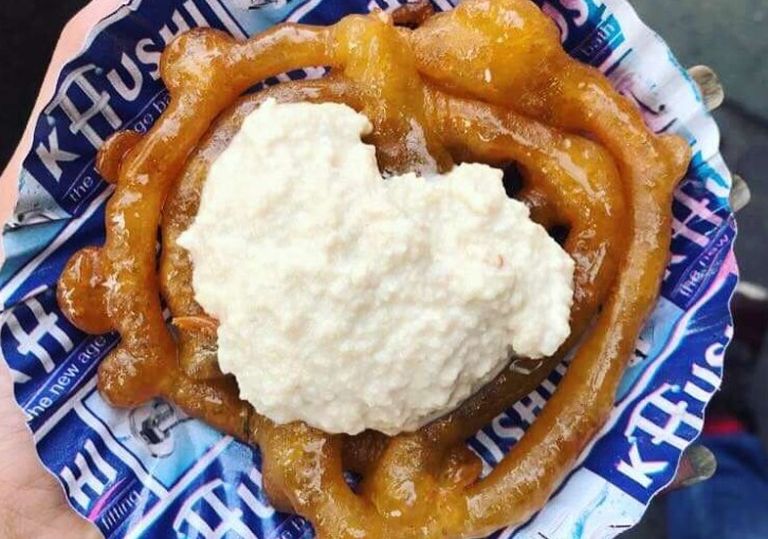 Gorge on yummy Jalebi from Old Famous Jalebi Wala in Chandni Chowk. Their jalebis are chewy, thick, massive and the batter tastes somewhat milky than fermented. Served with rabri on the top, this dish is something which you can't miss out. Piping-hot jalebi in Delhi winters- what else can you ask for!
Where: 1795, Dariba Kalan Rd, Opp Central Baptist Church, Dariba Kalan, Chandni Chowk, New Delhi
8. Kalmi Vada @ Ashok Chaat Bhandar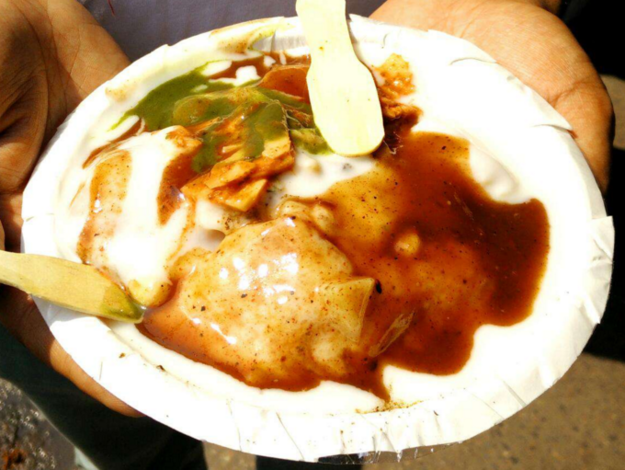 Kalmi Vada is a unique dish you'll find only in Delhi. You will get this unique dish at Ashok Chaat Bhandar in Chandni Chowk. The softness of Bhalla and the crispness of the vada and papdi makes this an amazing combination.
Where: No.3611, Chowk Chawri Bazar Metro Station, Hauz Qazi, Chandni Chowk, New Delhi