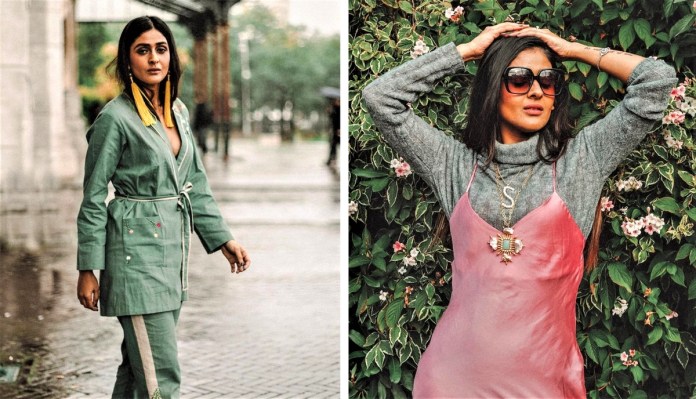 The age-old question might be "What are you doing on New Year's Eve?" but the real question is, "What are you wearing on News Year's Eve?" We all want to put our best and most fashionable foot forward on what is one of the most significant nights of the year. Whether you're looking to turn heads as you walk by or just trying to get some bomb pictures for the gram, we got in touch with fashion blogger Shreya Kalra to help us style some of the trendiest pieces for that perfect NYE outfit!
1. Shimmer/Sequined Dresses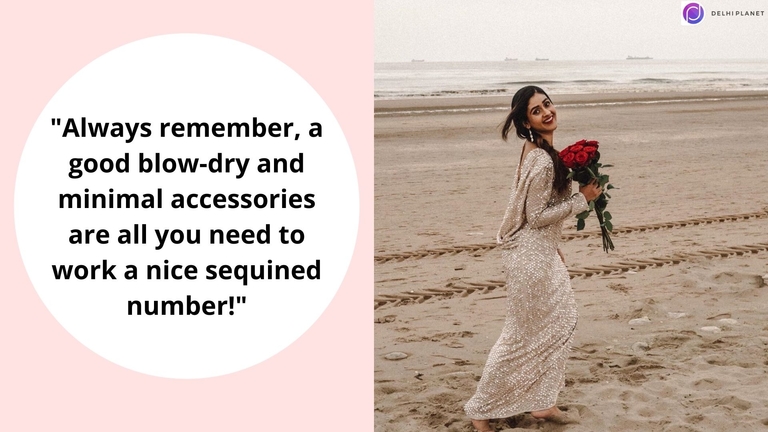 As the slew of the festive season parties begins, I firmly believe that at least one of those warrants a nice blingy number. For those who find it hard to do sequins, always remember that a good blow-dry and minimal accessories are all you need to work a nice sequined number.
2. Co-ord Set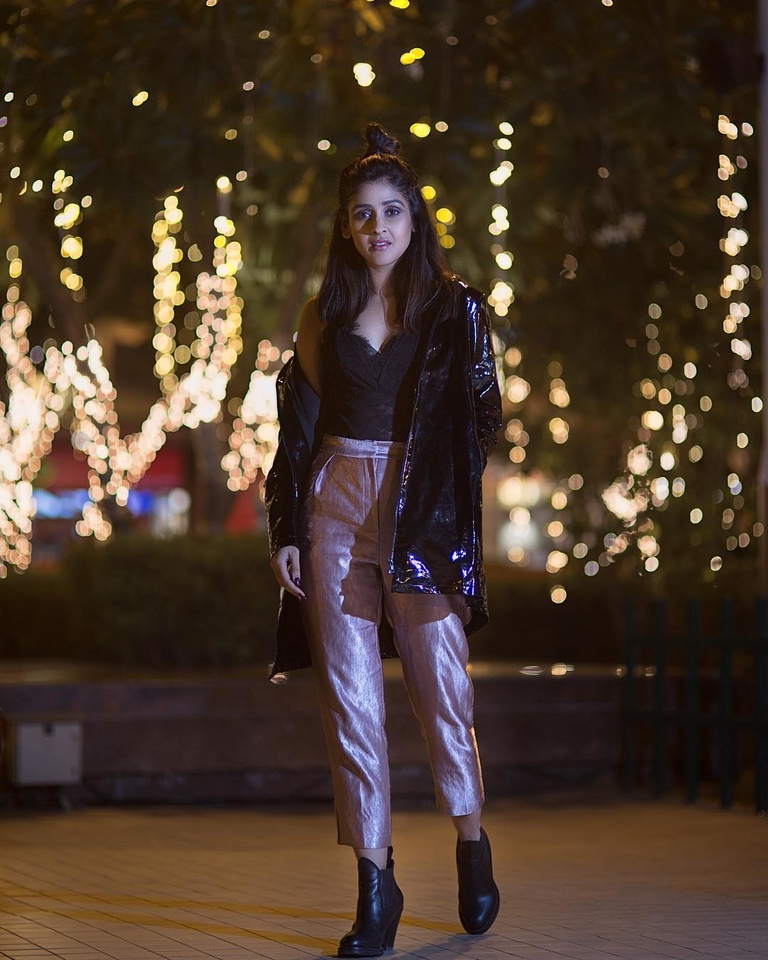 Love the fact that co-ord sets aren't restricted to Cher from Clueless anymore and there are so many versions available in the market now. A light glittery suit or a pair of co-ords in suede or velvet would work perfectly for the festive season. Pair a jacket and skirt set with cute heeled booties.
3. Cocktail Dress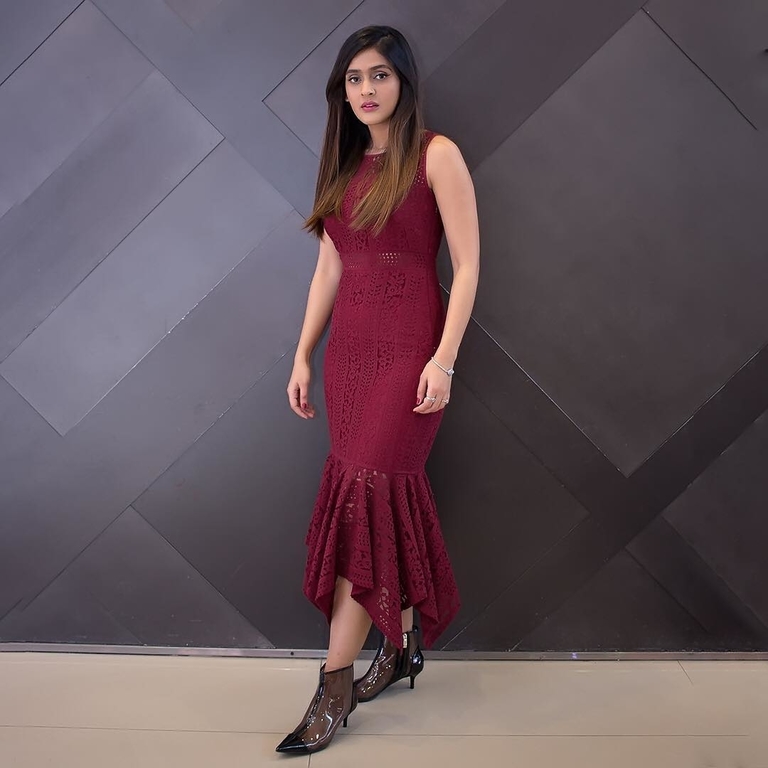 It's never a bad time to bring out the cocktail dresses. For easy glam go with a delicate necklace. For really bringing the party, team up your cocktail dress with dramatic chandelier style earrings and a fun updo.
4. Pantsuit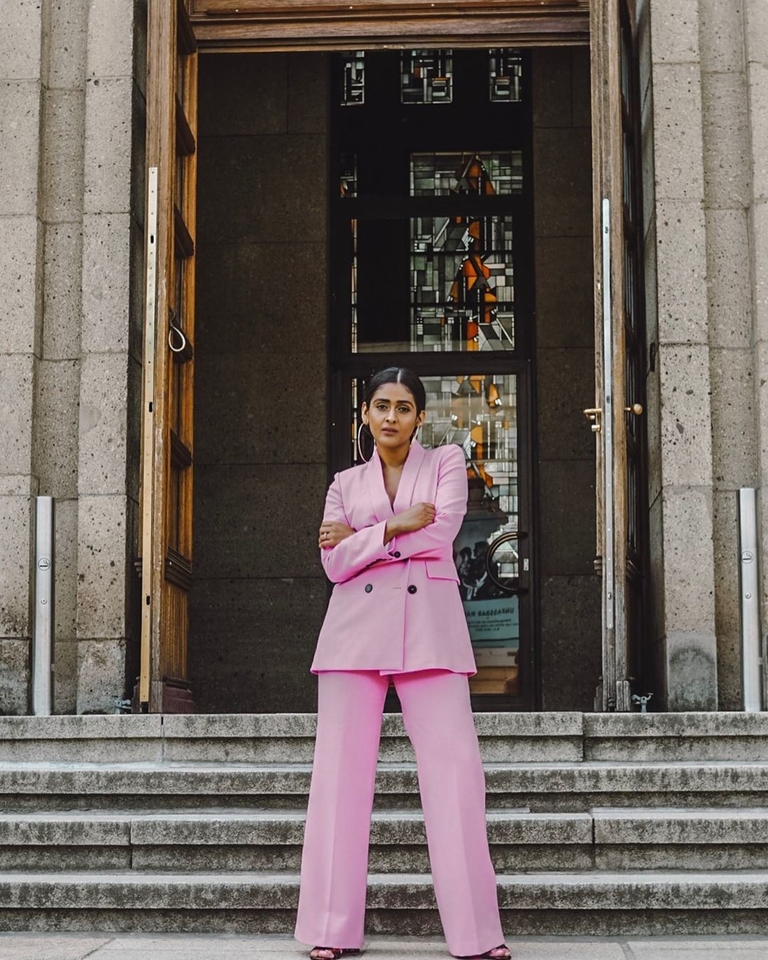 If it's slightly nippy where you are then a pantsuit is a fashion-forward and cosy option. Go with a mix and match or a tailor-made pantsuit but ensure that the fit is perfect. Since micro bags are the biggest thing this season, you could team up your pantsuit with one just to carry that lipstick in.
5. Midi Skirt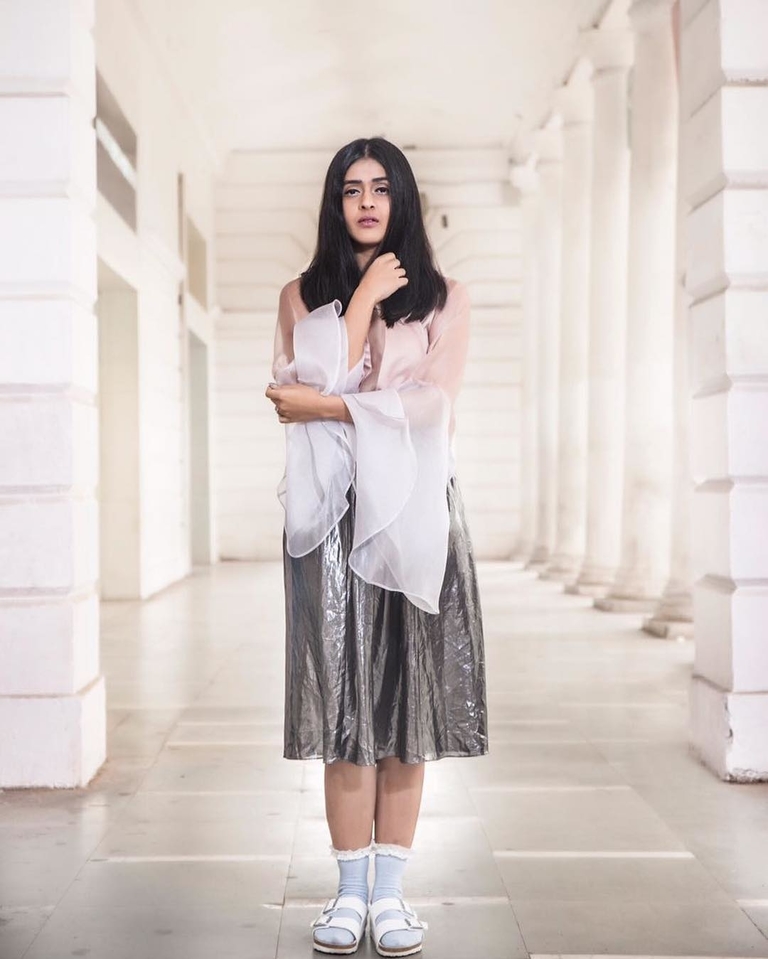 With a midi skirt, the styling options are endless and mind you extremely practical too. Add a cute jumper or layer with your cute, diaphanous blouses and cosy blazers!
6. Exaggerated sleeve tops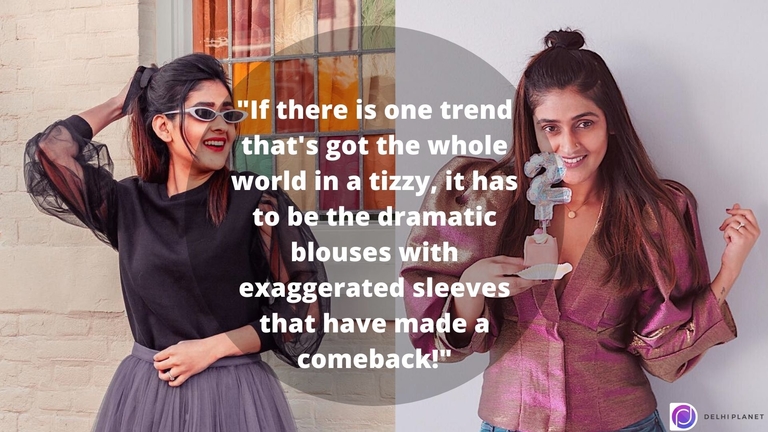 If there is one trend that's got the whole world in a tizzy, it has to be the dramatic blouses with exaggerated sleeves that have made a comeback. The great part about styling one of those is that you have to do little or nothing to style those. Pick one in a bright festive colour and go easy with the other half of the outfit.
7. Blazer and Bralette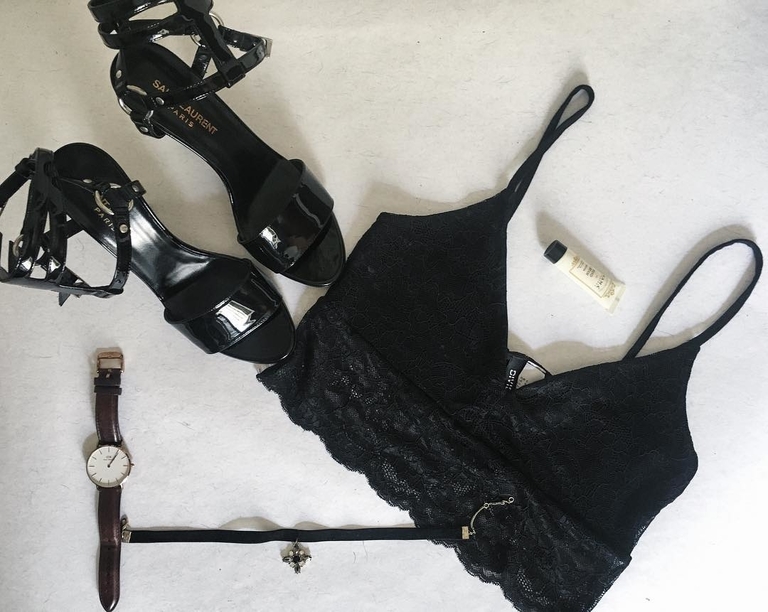 Want to up the ante with you over-sized blazer game? Pair it with a bralette if that is your drift or a cute little ribbed tee to add a little bit of sexy to an otherwise casual outfit. Don't forget to throw in a pair of heels in a festive jewel tone for the perfect party look.
8. Silk Slip Dresses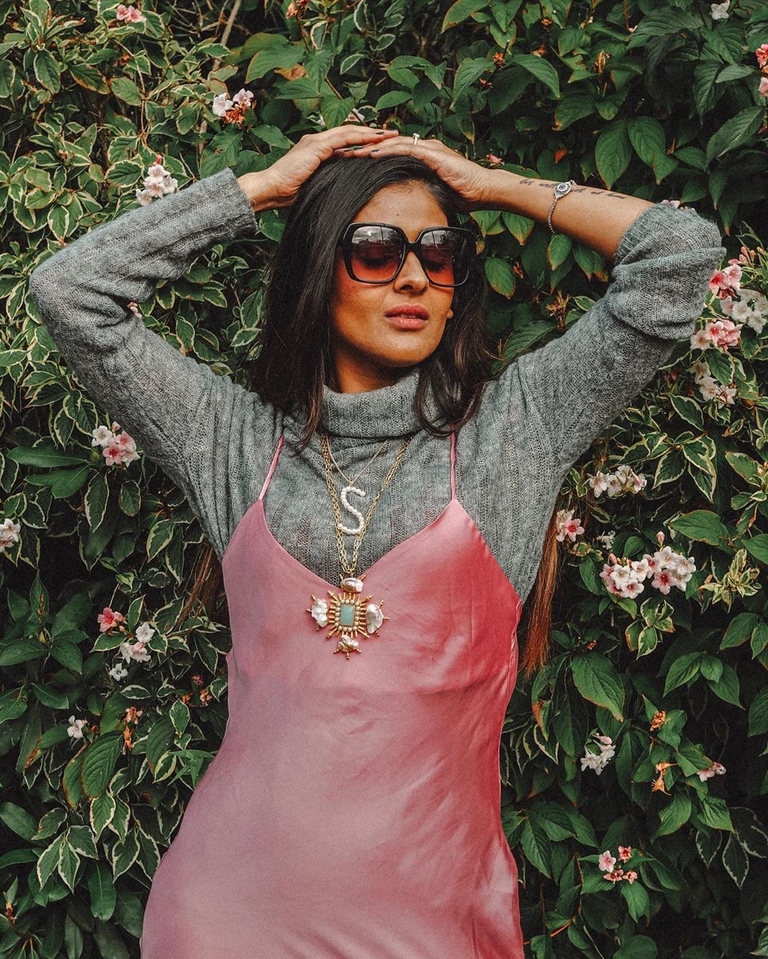 I love to carry over my slip dresses from summer to winter with the magic of layering. Add a turtleneck in a complementing colour to layer for the cold and still stay dressy. Or pair your slip dress with a thigh-high slit with a pair of over the knee boots to add a little bit of oomph.
9. Over the knee boots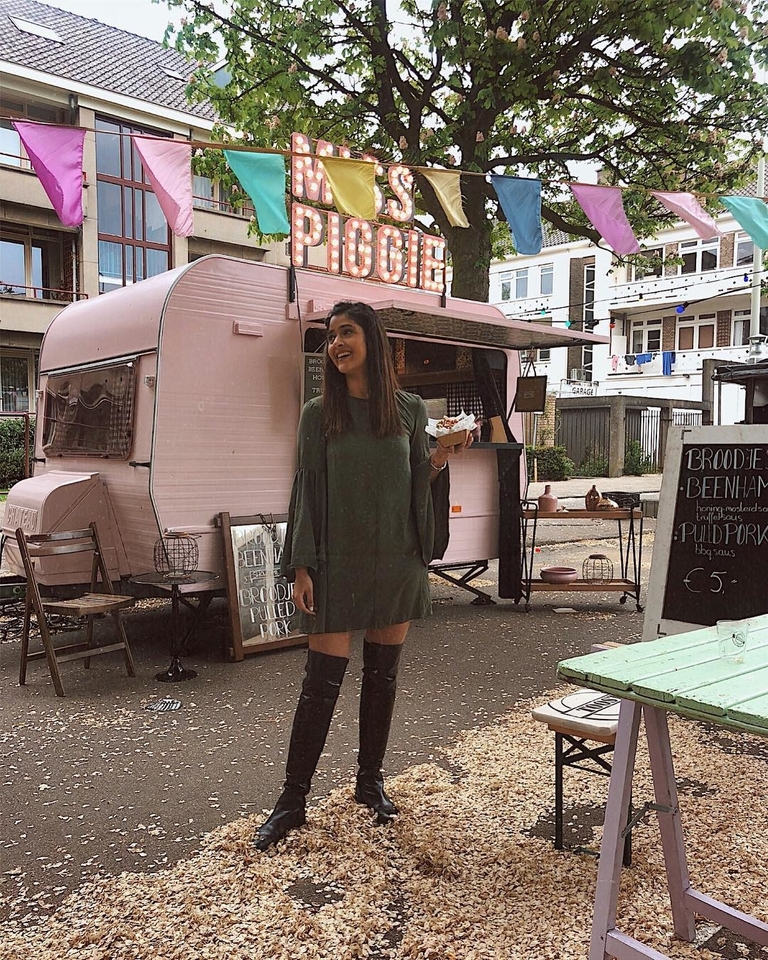 Knee-high and over the knee boots are a great way to stay warm and add a certain sass to your party outfit and otherwise. Team up your pair with a short leather skirt for a hint of sexy. Or wear yours with a sweater dress (cinched at the waist for effect).
10. Maxi Dress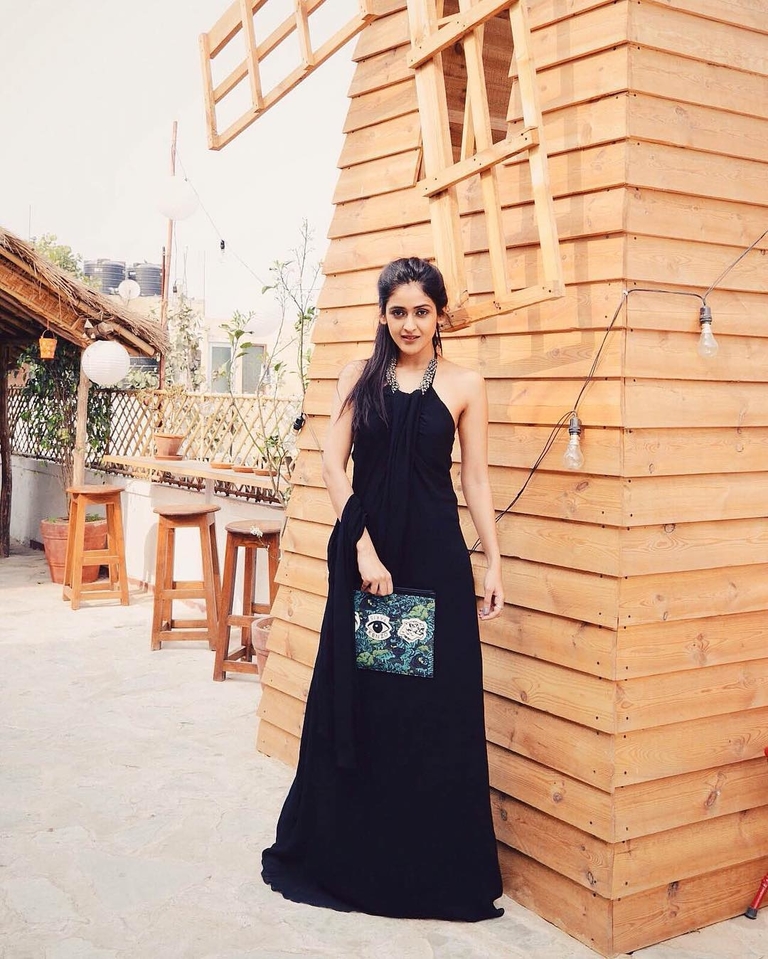 A maxi dress is an extremely versatile style and one that is easy to play with for all seasons. Layer up for the winter and accessorise for the summer. Also, a good idea to add a metallic fanny pack for a hint of glam and a street style chic vibe.
11. Chunky Sweaters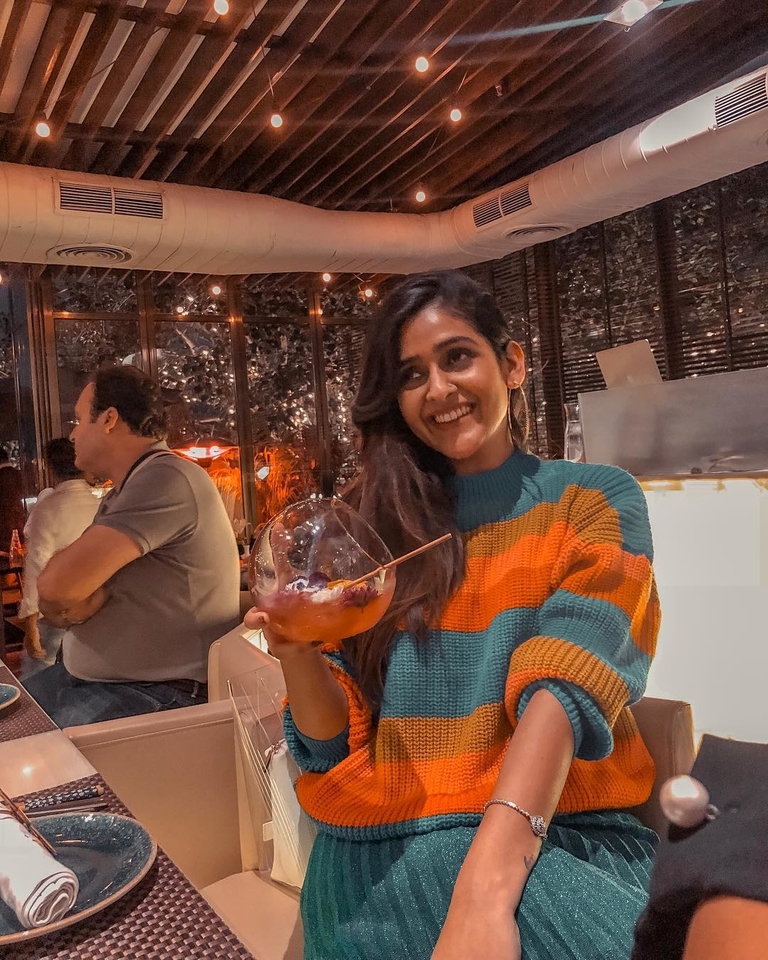 Do you know what never goes out of style? A good sweater. I love me a good sweater with metallic yarn, and it's even better if it's oversized. Team it up with a pair of leather pants or something a little less edgy like silk and glide seamlessly through the festive season. Alternatively, I also love me a good girly ruffled sweater (or one with cute details like pearls or bows) and would work one like that with a cute midi skirt with a pair of stockings and booties this season.
Featured Image Source: Instagram/Shreya Kalra