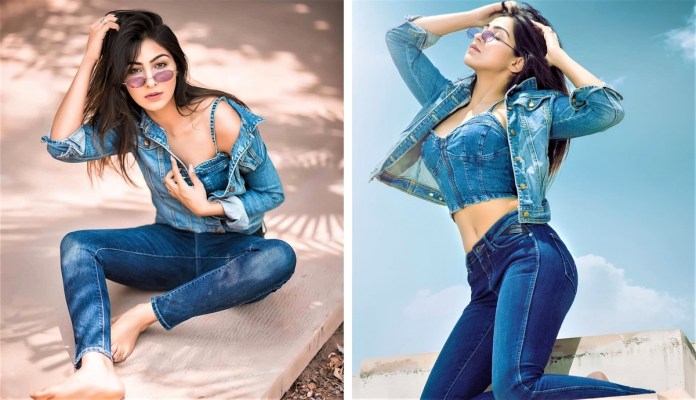 Seasons may change, trends may come and go but there is one thing that will never go out of style – and that is denim. Yes! Be it as jeans, denim jacket, denim shorts, denim shirts, there are innumerable ways in which one can rock denim. And with the winter season lurking upon us, it's time experiment with this fabric! To give you some serious denim style inspiration, we got in touch with Delhi-based fashion blogger Anmol Bhatia. In an exclusive chat, Anmol gave us tips on how to style denim and what all-denim outfits should be there in your closet! So, girls, it's time to rock in denim!
Image Source: Instagram/anmolbhatia_


Image Source: Instagram/anmolbhatia_
Hi Anmol. We all know how denim can never go out of style. Can you tell us what do you like the best thing about denim fabric?
Denim is so versatile, you can flaunt off jackets, shorts, jumpsuits, classic denim jeans and even shirts. So, it goes well with everything. Also, good quality denim fabric is very durable. If you invest in a good pair of jeans or a nice jacket, it will stay on for a long time and it doesn't wear out that easily!
That's true! What are your top 3 denim go-to outfits which you wear regularly? 
Image Source: Instagram/anmolbhatia
I love to pair denim capris or short pants with a nice cotton kurta. It is super comfortable and gives a very cool and sophisticated vibe.
I also like oversized denim jackets that can glam up your look within seconds. Style it with a messy bun and some nice sunglasses and you are good to go.
Denim on denim look is very much in trend these days! A classic crisp denim jacket over a plain tee or tube top with any type of denim jeans – flared, paper bag, pencil cut looks great. It is always very classy and gives you an edgy urban look!
What are the top 5 denim trends doing the rounds these days?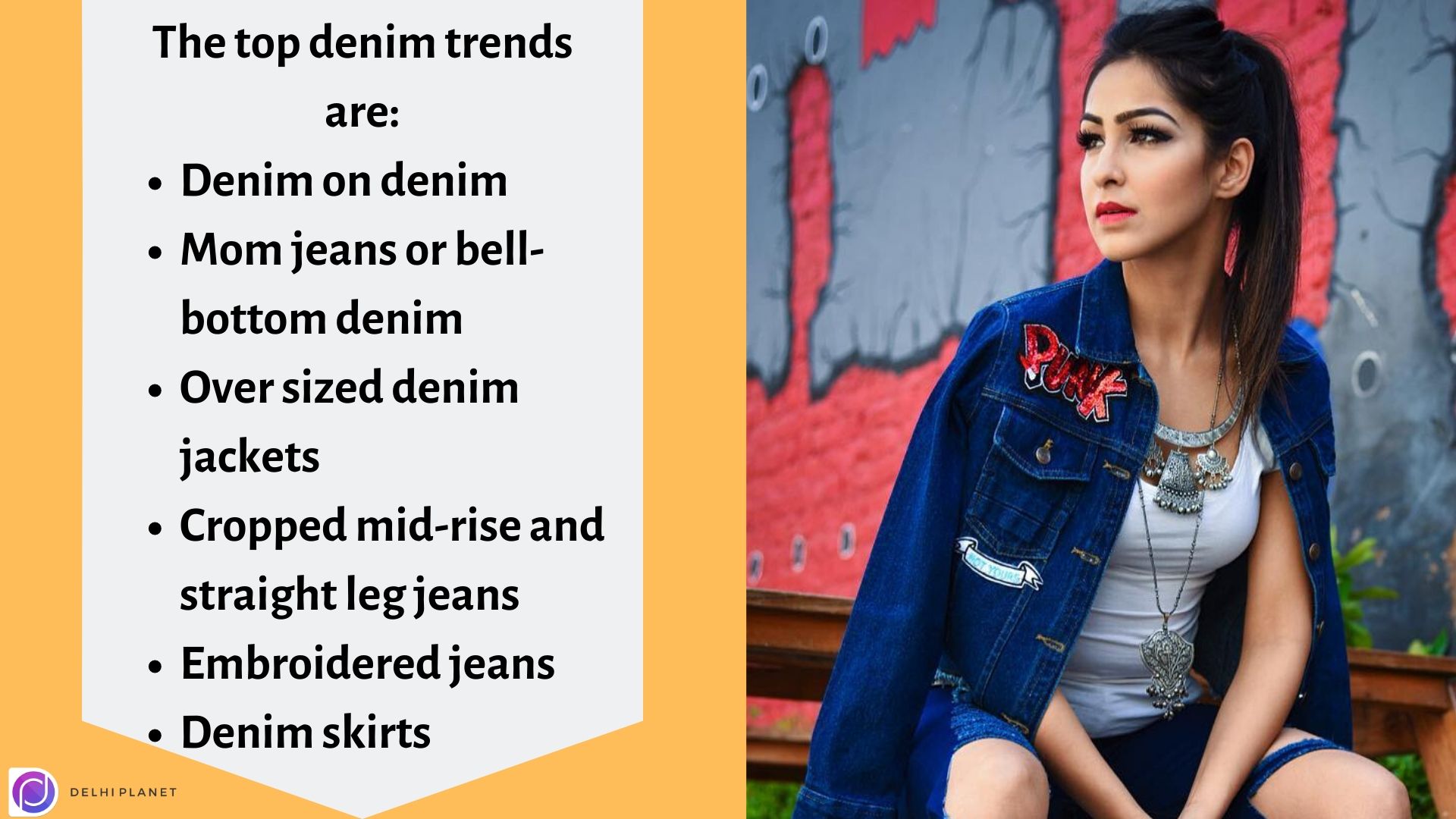 The top 5 denim trends these days is denim on denim, mom jeans or bell-bottom denim, oversized denim jackets, cropped mid-rise and straight leg jeans. You can also go for embroidered jeans. And of course, denim skirts are evergreen.
Apart from owning a well-fitting pair of denim pants, which other denim outfits are must-haves in a girl's wardrobe?
Denim must-haves are:
Mom jeans
A denim jacket (crop or oversized)
Denim shorts
And a denim skirt. All of these items are a must-have and the best thing is that they can be mixed, matched and styled into numerous outfit options.
Can you tell us about different looks in which girls can rock the classic denim on denim look?

Image Source: Instagram/anmolbhatia_


Image Source: Instagram/anmolbhatia_
You can rock denim in many ways and you should keep in mind what style suits you according to your body type. Here are a few of the ways which you can nail easily!
Tucked in a denim shirt or jacket with pencil jeans.
Open denim jacket with ripped mom jeans, you can pair it up with pencil cut jeans as well.
Denim capris or shorts with a crop top, paired with a crop or oversized denim jacket.
Denim jumpsuits are always a win if you want to keep it comfortable and classic.
Instead of the basic blue denim, go for coloured denim. I own a yellow oversized denim jacket and whenever I am on the go, I just pair it up with black denim jeans with sneakers.
How can we style denim in a corporate look?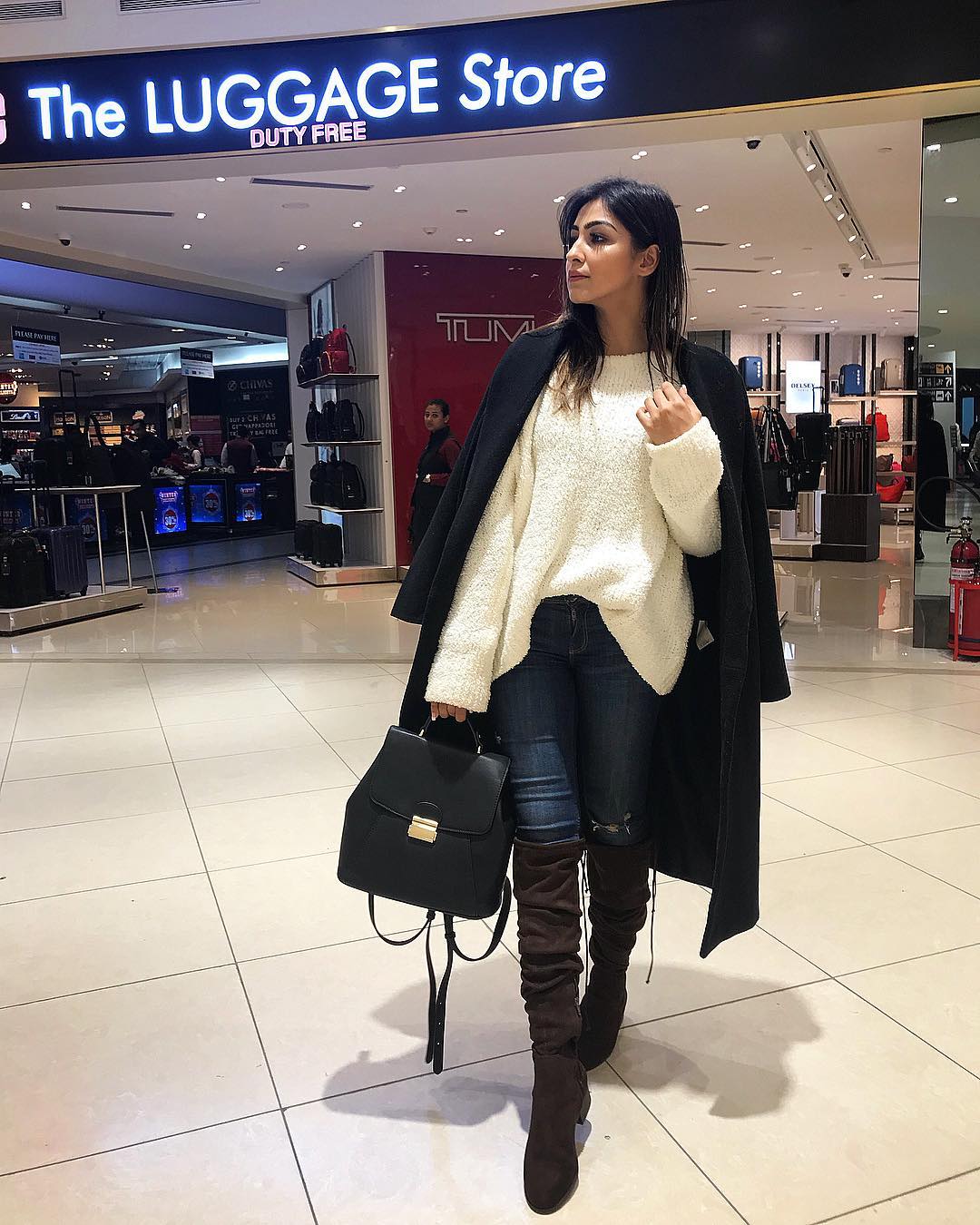 You can pair a nicely fitted denim with a formal cardigan or a blazer to have a semi-formal look. Or you can pair it up with a crisp tucked in shirt and blazers. Just add heels and classic bag and you are ready to rock the corporate look. 
What's your personal favourite when it comes to denim and how do you like to style it?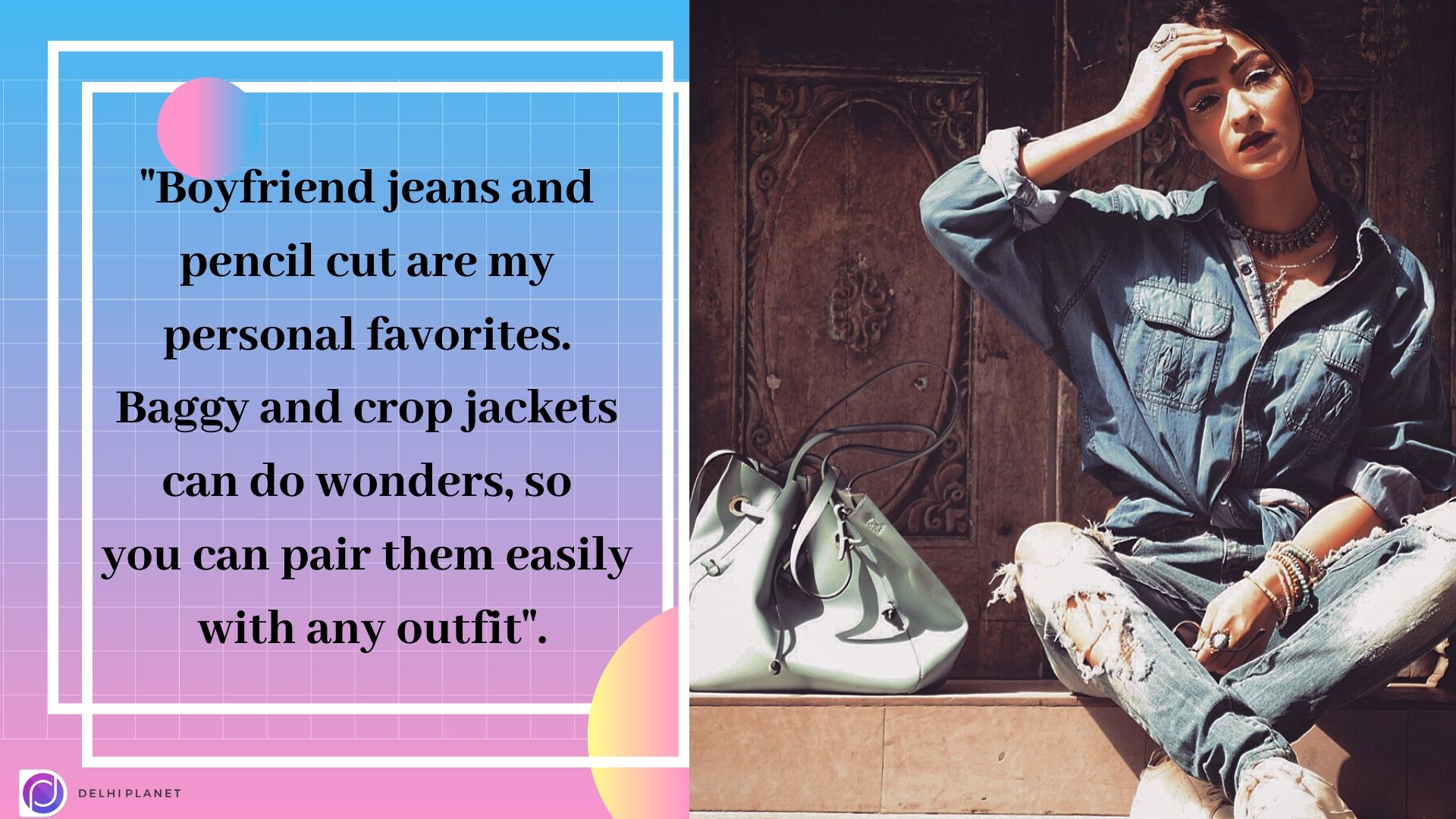 Boyfriend jeans and pencil cut are my personal favourites. Baggy and crop jackets can do wonders, so you can pair them easily with any outfit.
Lastly, what are your favourite brands to shop denim outfits from?

I like to shop my denim outfits from various brands- there's Levi's and Calvin Klein. I even love the new fall denim collection from Zara, Guess and H&M.
We hope that we have given you enough ideas on how to nail the perfect denim look. Let us know which one is your favourite in the comments section below!
(Featured Image Source: Instagram/anmolbhatia)