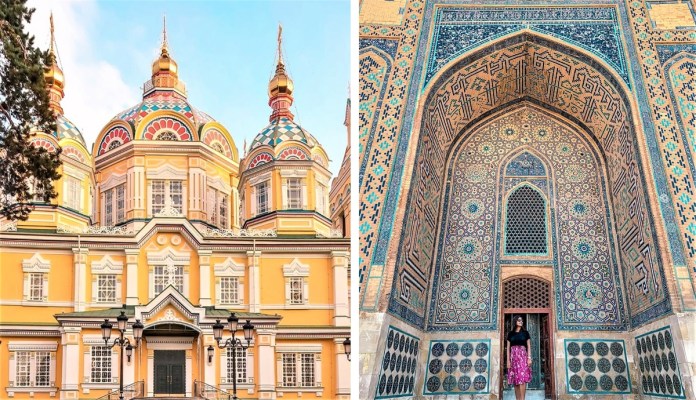 Travelling to Europe or the United States is just so passé! Travellers now days are in search of new adventures, unique destinations and extraordinary experiences. And for the uninitiated, the 25th of January in our country is celebrated as the 'National Tourism Day' with an aim to raise awareness about the role of tourism. And what better day than this to make your travel plans for some exotic destinations! So, keeping that in mind, we got in touch with travel and lifestyle blogger and YouTuber Kritika Goel who travelled solo to Kazakhstan earlier this year to tell us all about this comparatively offbeat travel destination and why it must be on every traveller's bucket list in 2020!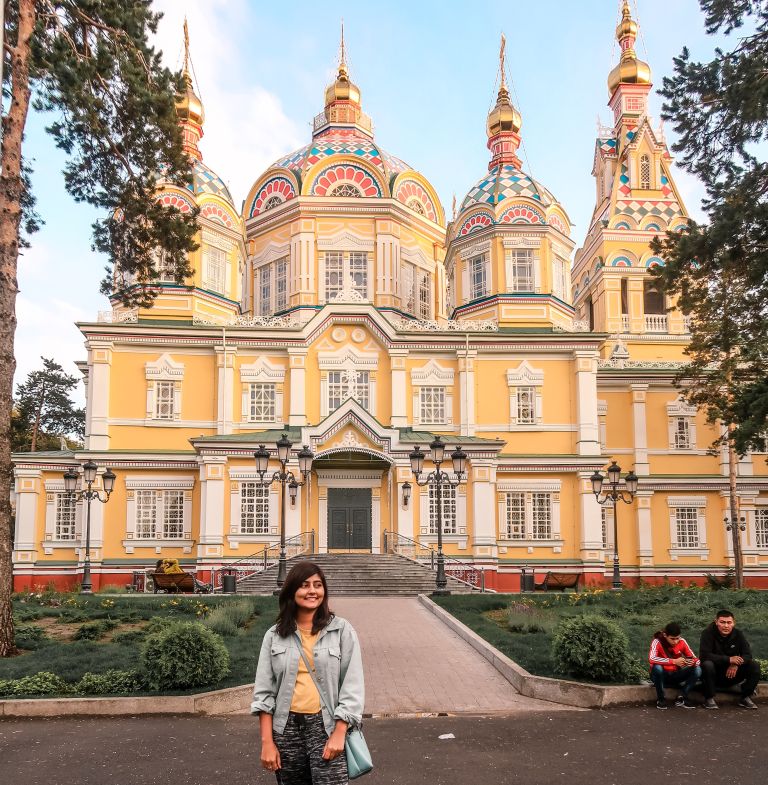 One of the 10 largest countries in the world, Kazakhstan is probably one of the most friendly countries you can visit! "One of my favourite things about the country was how friendly the locals were, and how much they love Indians!" said Kritika.
Must-Visit Places
Image Source: Instagram/jujumau_world
Kazakhstan boasts of a lot of beautiful places that are worth visiting such as the ruins of Otrar, Nur Astana Mosque and Khan Shatyr Entertainment Center. There's lots more to see in other parts of Kazakhstan considering how massive and diverse the country is and here are a few places that you absolutely must visit!
Turkistan Region
Rich in history and culture, this region is very close to Uzbekistan, which is why the architecture, as well as the culture here, is similar to that of Uzbekistan.
She added, "It's also really diverse. On one end, you have natural beauties like the Aksu-Zhabagly Nature Reserve, and on the other, there are ancient cities of Turkistan and Shymkent, which were part of the Silk Route."
Aksu Nature Reserve
This place is a paradise for nature and hiking enthusiasts.
"We visited the Aksu canyon and hiked all the way down, and the sight from down there with the blue river flowing through was incredible! We also visited the mountain ranges of Keshi and Ulken Kaindy and did a short trek there and it was beautiful!"
This is the part of Kazakhstan which is very less explored and definitely deserves a place on your must-visit list!
Mausoleum of Khoja Ahmed Yasawi
Image Source: Instagram/iamtravelr
A Mausoleum in the city of Turkistan, this is one of the most beautiful buildings you'd ever see. Its architecture is quite similar to the turquoise blue buildings Uzbekistan is famous for and it also has a very interesting history. "It attracts religious people from all over Kazakhstan as well as Uzbekistan and you have to witness the sunset here!"
Shymkent
Two hours away from Tashkent, the capital of Uzbekistan., this is the third-largest city in Kazakhstan, and very different from Almaty and Nur-Sultan in its vibe and culture. "The best things to see here are the museum, Dendropark, and the walking street."
Image Source: Instagram/vibeacampar

Image Source: Instagram/tiaratoursbreda
"The region of Aksu Zhabagly is a hidden gem that you absolutely have to visit. Not many people tend to go there, we were among the very few tourists in that region. It's so beautiful, with some amazing hike trails, so if you're into nature and hiking, this is one place you must consider visiting!"
The Food of Kazakhstan
Image Source: Travel Triangle
The local food of Kazakhastan is mostly meat, including horse and camel meat, and fresh fruits, so it may be a tad bit difficult for vegetarians travelling to this destination.
"Since we had a guide with us throughout, it was easy to arrange for vegetarian food, but the options for veg food are definitely limited," said Kritika.
"You must try the vegetarian Samsa stuffed with pumpkin. Also, I loved the eggplant salad at most of the places in Kazakhstan. Also, if you get the chance to, you should try to eat a meal with a local Kazakh family. We did that in Turkistan and that was one of my most memorable meals there!" Kritika added.
Budget and Safety
"Kazakhstan is actually quite an affordable country to travel in, so whether you want to do a budget backpacking trip or a luxury trip, they've got something for everyone!"
Also, you'd be surprised to know, Kazakhstan is one of the safest countries for women.
"Although I was mostly in a group, there were times when I would take off and go sightseeing on my own, and I felt very safe throughout. The locals are very helpful and friendly. The only issue you might face is of the language, not many people speak English there, but that's what Google Translate is for!"
Looks like Kazakhstan should be right at the top of your travel bucket list for 2020!