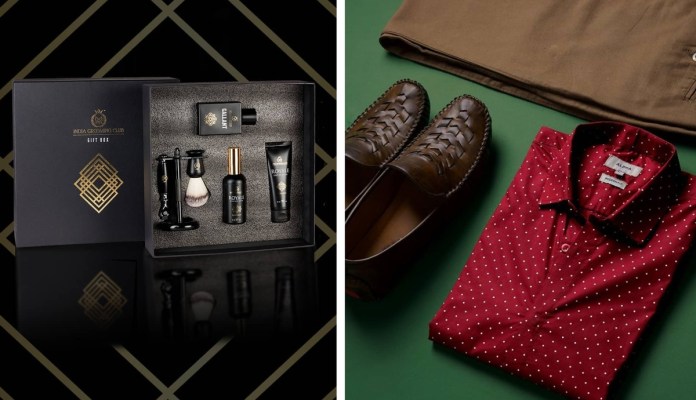 Who doesn't love surprises? Especially when surprises come with a bag full of goodies and are super useful. There are tons of subscription boxes for women, magazines, food and pretty much everything. But how about one exclusively for men? Come on, they also need pampering every now and then! So here are 9 best grooming and fashion subscription boxes which guys should be trying out RN!
1.Buttalks
Image Source: News Minute

Image Source: deccanherald
India's first and only underwear subscription service for wen, Buttalks is transforming male innerwear. Based on your preferences, they allow you to avail premium collection. They have three subscription options to choose from based on the brand you are choosing. They house brands like FCUK, Superdry, Diesel, UCB and many more. So, pick the package that fits your budget!
2. The Moja Club
Image Source: Instagram/themojaclub


Image Source: Instagram/themojaclub
Are you ready to pull up your sock game? The Moja Club is a sock subscription service that will surprise you with the quirkiest socks every month. We are totally in awe with their spider prints, the gazing eye and all the quirky ones. It's time to flaunt their socks in all kinds of prints not just to hide under your sneakers but to flaunt away at social media. What are you waiting for, go and subscribe RN!
3. Indian Grooming Club
Image Source: Instagram/indiagroomingclubofficial


Image Source: Instagram/indiagroomingclubofficial
Indian Grooming Club is a one-stop destination for all your grooming woes! These guys have the coolest range of shaving products that come in beautifully designed packages. It is just perfect for treating yourself with! They have razors, shaving cream and shaving lotion beard- basically everything you can think of while shaving! So what are you waiting for? Go check them out!
4. Clothing Box by Krate
Image Source: Bojo.com


Image Source: Bojo.com
Clothing Box by Krate is one such premium service via which you have personal stylists at your beck and discover great clothes and accessories that make you like a hero. The clothing box comprises of clothing items with the latest trends that will be picked by a stylist. Finally, wait for you box that is curated by the stylist with 2-3 items shipped to your doorstep.
5. Clothes by Elyt Club
Image Source: Bojo

Image Source: Cafe Chennai
First off you need to take a little quiz that will help to create your style profile and give the Elyt Club stylists idea about your taste and preferences. You'll receive 3 products handpicked by the stylists that fit your style and budget. Also, if you're not too happy with any of these products, you can quickly return it. So, happy shopping, guys!
6. Eyescrush
Image Source: Deskgram


Image Source: Deskgram
A unique sunglasses company, Eyescrush have fantastic subscription starting from Rs 499 only. Supplying us with a pair of sunglasses, along with some steal-worthy products, in a box every month is the best thing! How about gaming up sunglasses collection? We just can't to style our sunglasses, what about you?
7. Geek Crate
Image Source: Facebook/geekcrateindia


Image Source: Facebook/geekcrateindia
Geek Crate is a subscription portal that offers cutesy accessories all curated in a box. From Harry Potter to Batman to Pikachu to Game of Thrones, they have tees from every theme in store. It's a monthly box for all the Indian geeks who love comics, movies, gaming, television, and anime! Also, each curated box will have an exclusive t-shirt in your size!
8. Northmist
Image Source: scribber

Image Source: Yourstory
Northmist is the subscription service that holds premium quality, organic cotton T-shirts. You need to choose their subscription boxes- one time, three months or six months. In each of the box, you will find 2 premium cotton T-shirts delivered to your doorstep!
9. Wear A Pair Box
Image Source: Instagram/mygiftboxes


Image Source: Instagram/mygiftboxes
Wear a Pair Box, by My Gift Box subscription, is one of the most comfort boxes for men! It comprises of men's innerwear, socks and handkerchiefs. The products are handpicked from global brands like Puma, Levi's, Adidas, Van Heusen etc. Each of the boxes contains- 2 innerwear (boxers, trunks or briefs), 2 pairs of socks and 2 handkerchiefs. You can choose their monthly box, which is for Rs 800.
(Featured Image Source: Magicpin and Scribber)