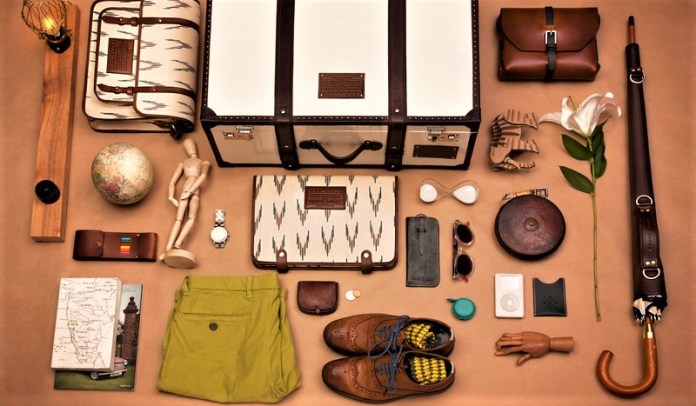 If you are one of those who loves leather, then we know you must be looking for the best spots in the city to source the best leather accessories. And we have just the perfect list curated for you. We rounded off the best stores and spots in the city from where you can grab the coolest leather accessories. So hold on and take note, and thank us later!
1. Nappa Dori
With a blend of Indian designs fused with contemporary elements, Nappa Dori is one of the best brands for everything leather. All their pieces scream elegance and sophistication and their pieces are in the higher price range. It was founded by Gautam Sinha who is a NIFT graduate. From bags to accessories to even pet accessories, you can grab anything you want here.
Where: 360 Sultanpur Village, near Sultanpur Metro Station, MG Road, New Delhi
2. Chor Bazaar
For everyone looking to scavenge leather accessories in a budget, Chor Bazaar is one of the best places. The only downside is that the leather accessories here may second-hand or a little damaged, but you may not even be able to notice it or you just have to be a little careful while choosing. You can even grab accessories from Steve Madden, Zara, or Woodland for as cheap as Rs. 500. We know where we are going for our next shopping spree!
Where: 235, Meena Bazaar, Jama Masjid, Old Delhi, New Delhi
3. Teakwood Leather Store
From bags to shoes to belts and jackets, Teakwood Leather Store is one of the best leather stores in Delhi. They also have an online store from where you can buy gorgeous leather accessories. Most of their products have a street style feel to them and can compliment any fashion statement that you want to carry off.
Where: SF-14 Second Floor, MGF Metropolitan Mall, M.G Road, Gurgaon
4. The Bicyclist
With minimalistic designs that are classy and chic, The Bicyclist is one brand we are personally loving. They have gorgeous designs when it comes to bags, pouches, men's wallets, and even suave backpacks. Every single item there screams of genuine and good quality leather. And in case you want to order in bulk, you can also ask them to customise your products.
Where: 11B, Third floor, flat, Shahpur Jat, DDA Flats, New Delhi
5. Crust Accessories
Catering to men's accessories, Crust Accessories' products are simple to look at yet sophisticated. They too have an online store as well as an on-ground store in case you want to browse through their products. Their designs come in multiple colours so that you can pick out the best one for yourself. Their prices are also budget-friendly, so that's a double whammy!
Where: A-3, Saket District Centre, District Centre, Sector 6, Pushp Vihar, New Delhi, Delhi 110017
6. ThreeSixty
Whether you are looking for beautifully handcrafted sling bags, travel duffel bags, notebooks, wallets, etc, ThreeSixty is a one-stop destination for it all. There are also lots of office supplies like organisers and diaries that you can buy at a reasonable price. They are known for their variety of hipflasks that you can pick up either for yourself or as a gift for someone.
Where: B-350, Ground Floor, MG Road, Sultanpur, New Delhi
Featured image source:maison-object