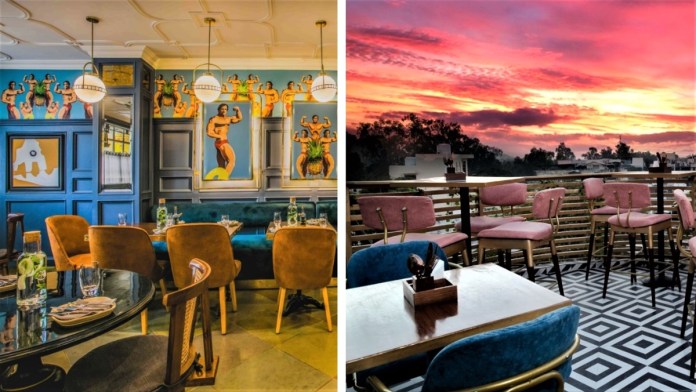 In this ever-growing foodie galaxy (read Delhi), the number of restaurants and cafes keeps shooting up. And why not? Delhi's food lovers need excitement in their foodie endeavours, after all! So when it comes to hunting down what's new in town, we always have the latest news. So check out these coolest eateries which opened up in our city in 2019 and made it truly a year to remember!
1. Ditas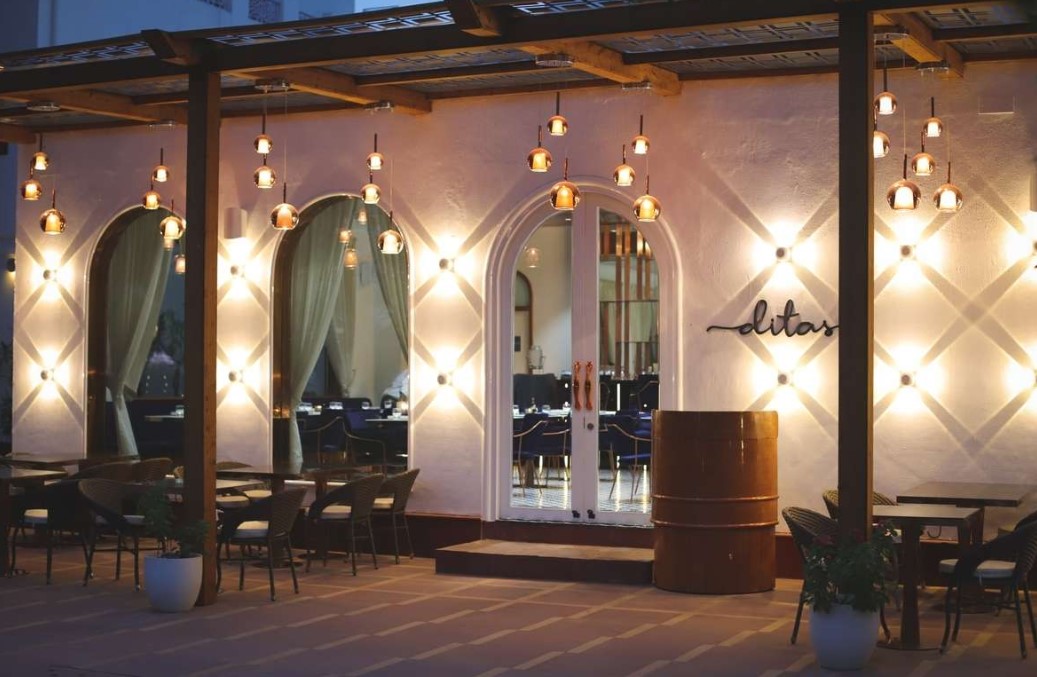 Located in Mehrauli, one of Delhi's poshest areas, Ditas is surely an insta-worthy place. With pretty lightings, flowers and a wall with a neon board, it is a perfect place for a cosy winter date. Known for their customised coffees, so you can ask them to make cute Disney characters on your coffee!
Where: Ward 1, H-5, Kalka Das Marg, Mehrauli, New Delhi
2. Sly Granny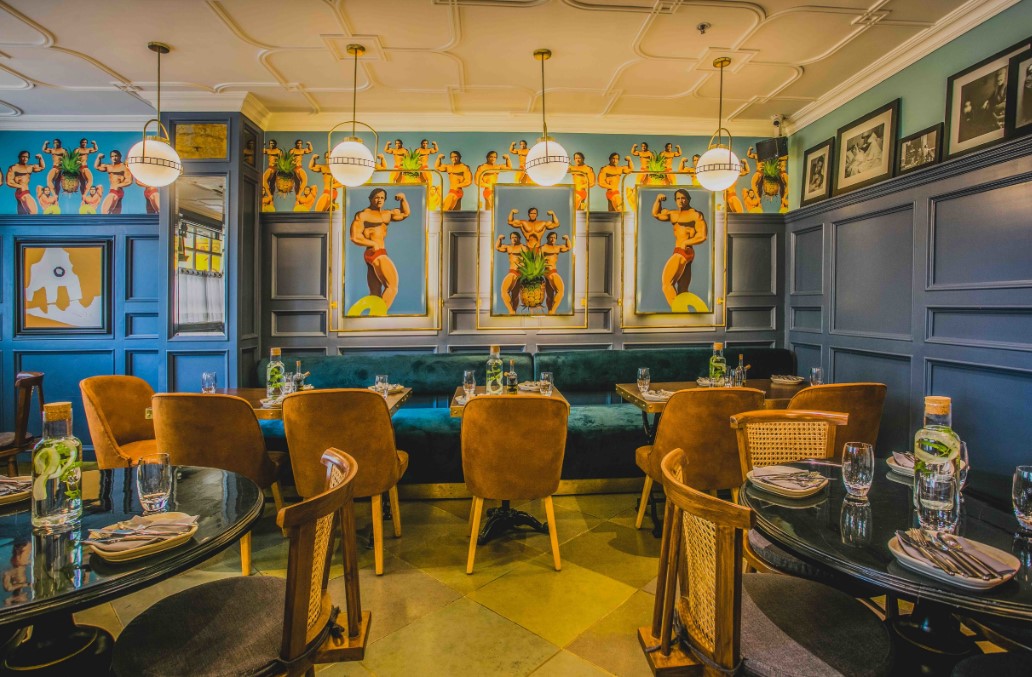 Tucked away in Khan Market, Sly Granny offers dishes like Roasted Lamb, Fried Chicken Sliders, Stuffed Kulchas, a variety of salads and much more! End your meal, with their yummies like Chocolate Mousse and Panna Cotta.
Where: 4, Khan Market, New Delhi
3. Cafe Roadies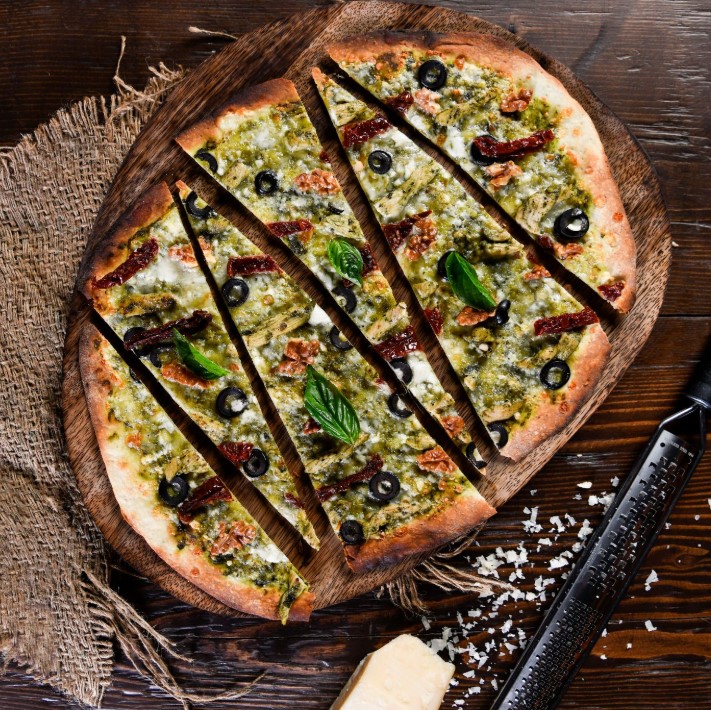 Cafe Roadies is a rugged cafe designed based on the super popular MTV show Roadies. With quirky interiors, bike thrashing a wall, mood lighting will give you all the party feels. Once you are here order their Zabardast Protein, Tu Roadies Banega, and more.
Where: Gardens Galleria Mall, Sector 38, Noida
4. Flydining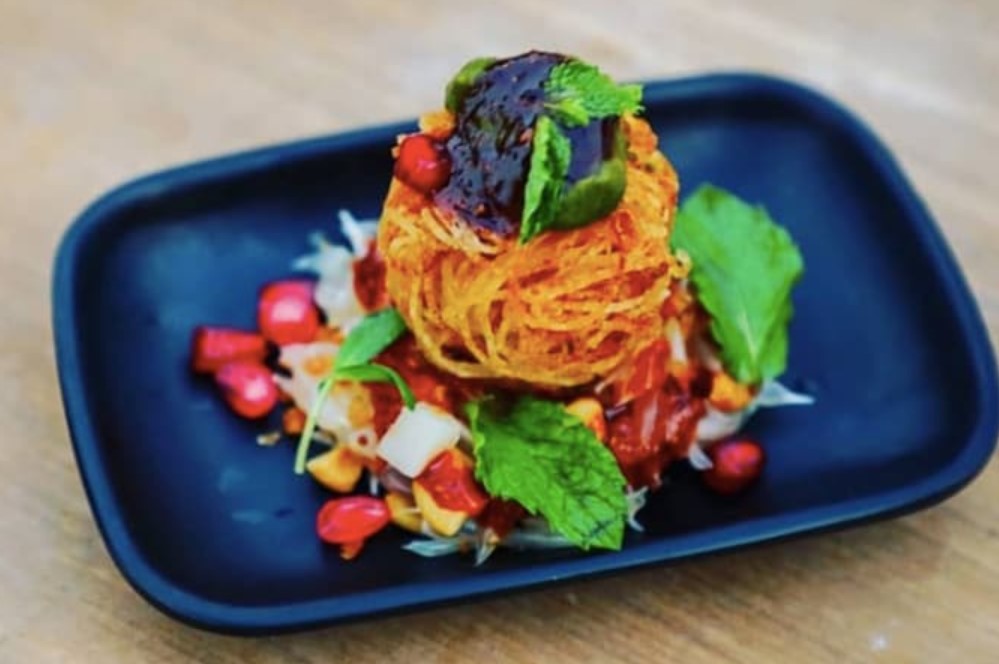 It is a luxurious dining set-up tucked in Noida where you dine 50 meters above the ground! They have a set menu that includes Baked Paneer Pinwheel, Banana Bonda, Heavenly Rice, Apple Kaffir Lime Caipiroska and more. Trust us, if you are a foodie and thrill-seeker, then you should head here for sure!
Where: Gardens Galleria, Noida, Sector 38, Noida
5. Barish Moon Bar & Brewery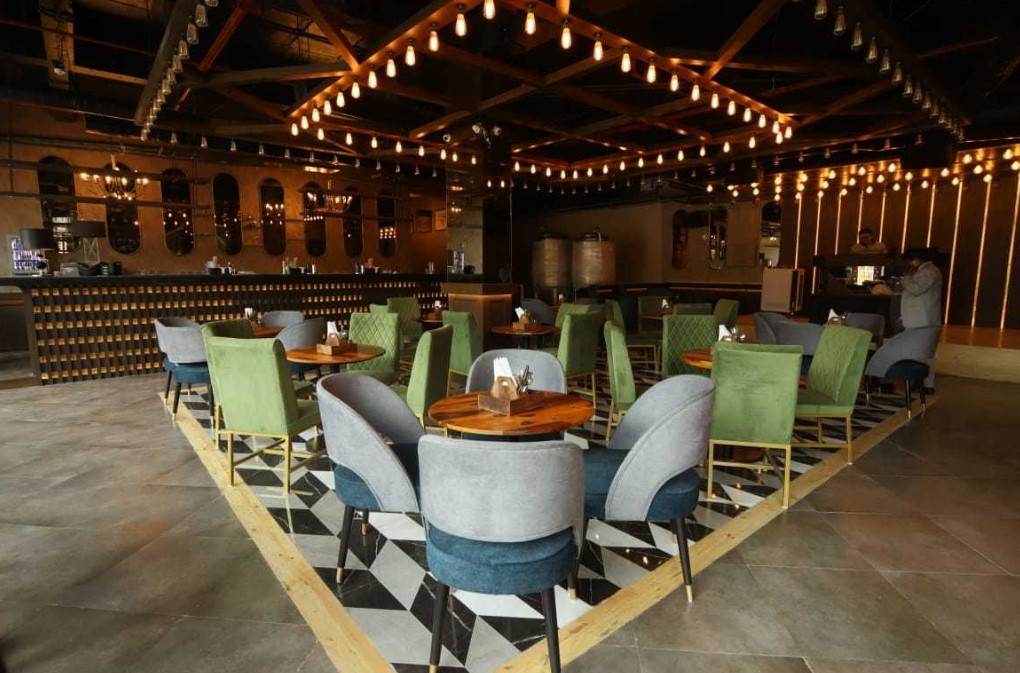 With a gorgeously cosy rooftop seating area and pretty interiors, Barish Moon Bar & Brewery is the favourite hangout spot for college kids. Do you know the best bit? 'Barish Chuski Bar' menu serves boozy chuksi. Apart from that, they serve some other fresh cocktails as well.
Where: Near Worlds Of Wonder, Gardens Galleria Mall, Sector 38 A, Noida
6. One8Commune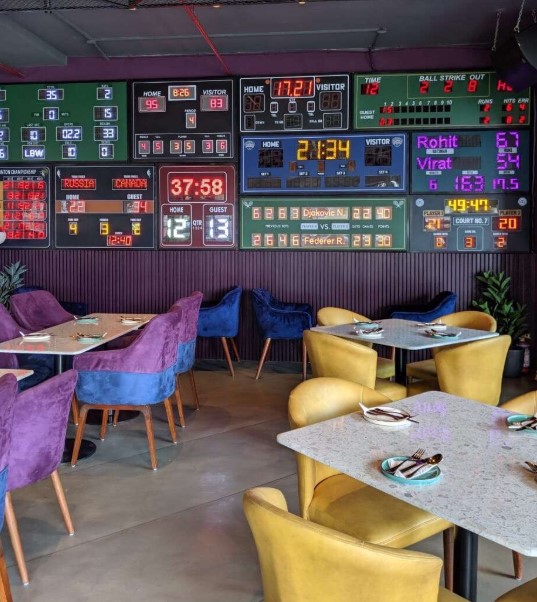 Winner of our hearts and Indian cricket team captain, Virat Kohli, came up with a classy restaurant, One8Commune in Aerocity. All the dishes are handpicked by Virat, ranging from the classy Caser Salad to Pretty Pink Pizza.
Where: 8, World Mark 2, IGI Airport, Aerocity, New Delhi
7. The Nerdy Indian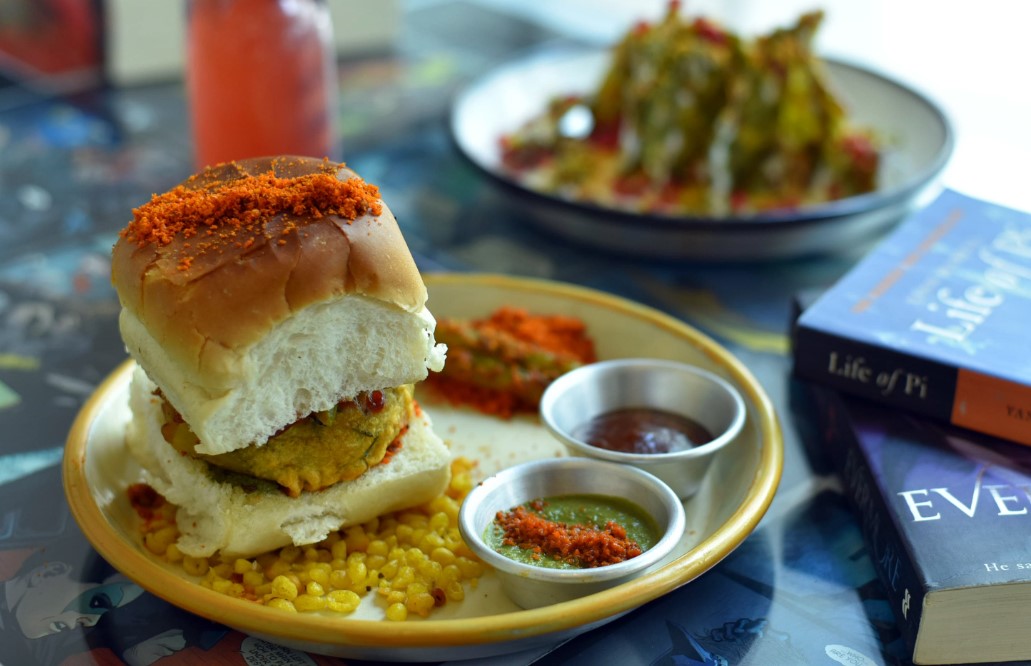 Located in Saket, The Nerdy Indian is a cosy, well-lit cafe with a humongous collection of books. Once you are here, order their Butter Chicken Momos, Nutella Paratha and many more. Also, you will be given a free book if you rack up a bill of a minimum of Rs 500. Amazing, right?
Where: 634, Lane 3, Westend Marg, Saidulajab, Saket, New Delhi
8. Romeo Lane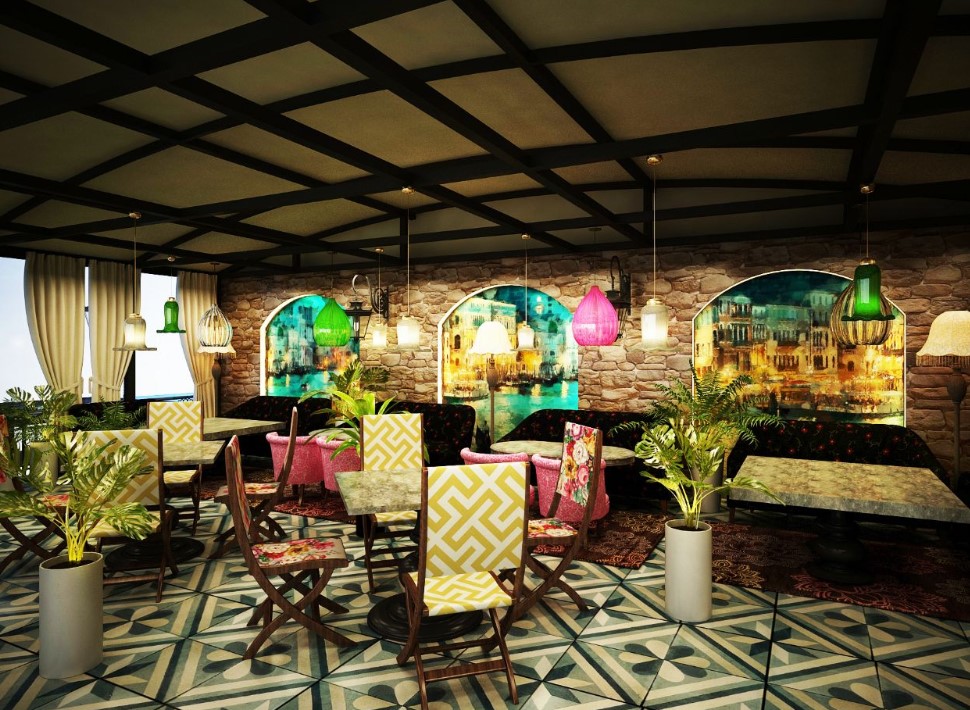 Are you looking for a place with pretty interiors and yummy food? Romeo Lane in Civil Lanes is a perfect place to head with your BAE. Their delicious food like Apple Salsa Gol Gappe and Butter Chicken Pao Bhaji is something which you can't avoid.
Where: 13, 2nd Floor, Alipur Road, Civil Lines, New Delhi
9. Viet: Nom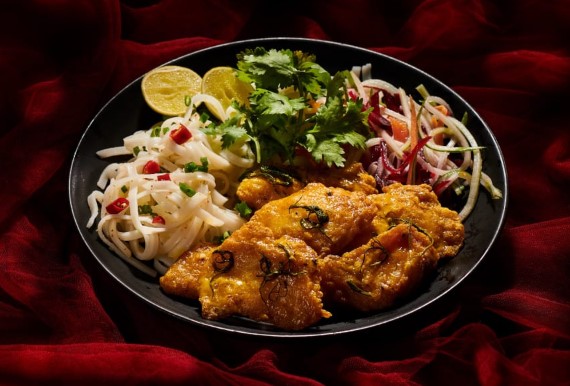 With vibrant-hued chairs, lanterns and pretty murals, Viet: Nom is our new favourite place when it comes to Vietnamese cuisine. They serve delicious dishes like Chicken And Chili Dimsums, Salmon and many more. So call up BAE and head over here for date night!
Where: 17-18, DLF Phase 2, DLF Cyber Hub, Near DLF Cyber City, Gurgaon
10. Helix- The Celestial Bar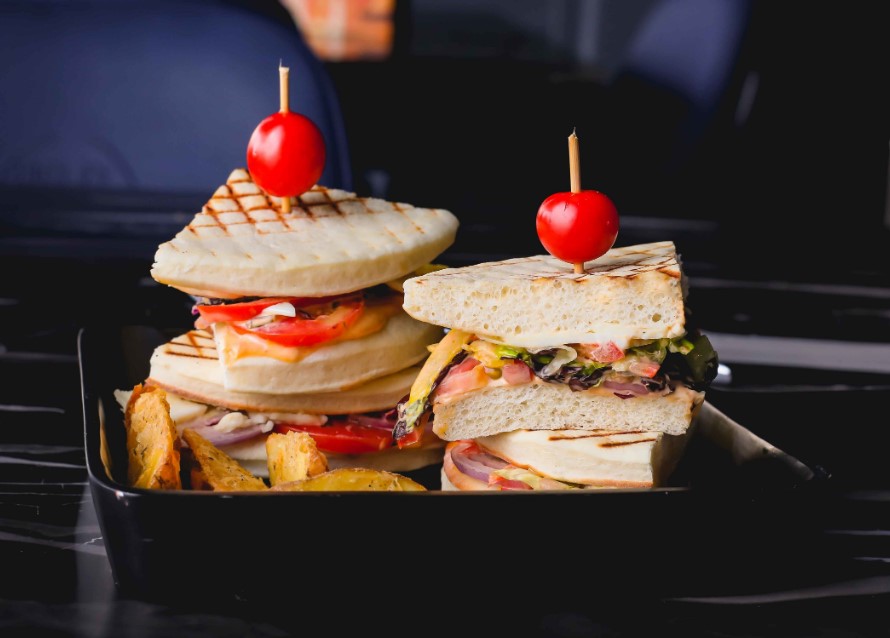 Helix- The Celestial Bar in Gurgaon is a must-visit place if you like all things shiny and fancy. The interiors of the restaurant give earthly vibes and are in bright colours. You should try their Nachos Cluster and Capra 475 pizza. End your meal on a sweet note by hogging on to Mojito Moon that is vanilla ice cream infused with rum!
Where: Element One Mall, Sector 49, Gurgaon
11. Loft- By The Clock Tower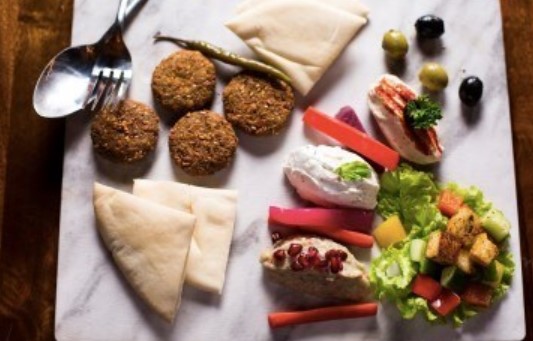 Tucked in 32nd Avenue, Loft By The Clock Tower is designed like a clock tower from the outside. Spread across two beautiful floors with a whole wall dedicated to books, this is our favourite place. Wasabi Mushrooms and Satrangi Chilly Chicken are the dishes that you should try.
Where: 32nd Avenue, Sector 15, Gurgaon
12. Antidot Waterbar Cafe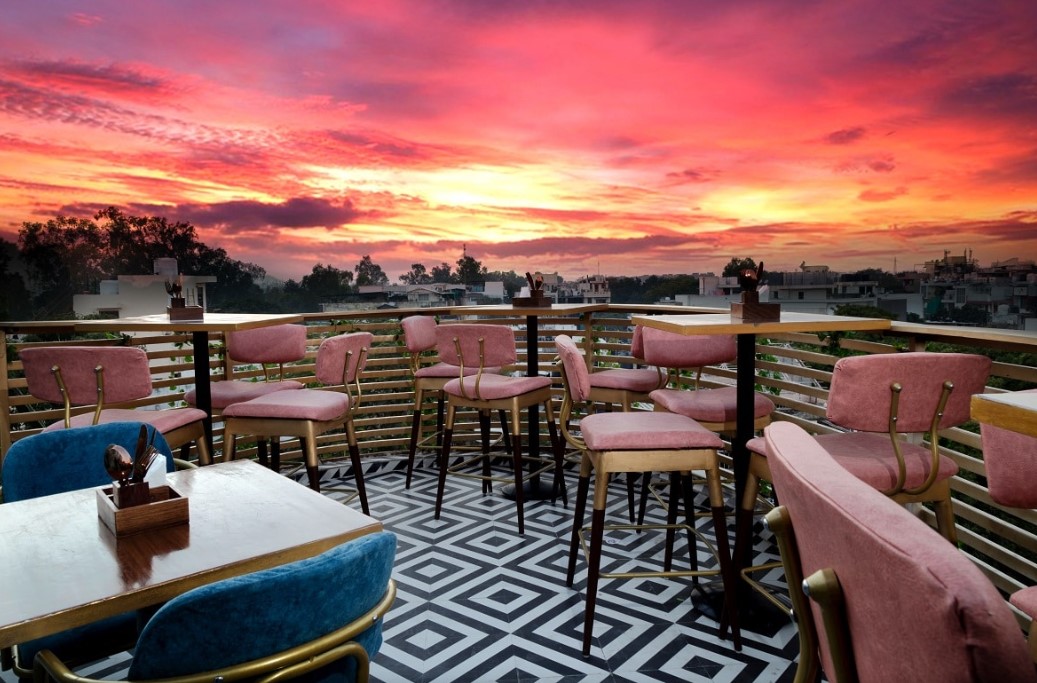 This botanical-themed cafe, Antidot Waterbar, has a gorgeous rooftop seating area with actual water flowing through the tables. How about having a magical date with your BAE? Also, they have some high-end cocktail like Let The Clouds Roll By, The Floating Petals, and more!
Where: 2nd Floor, B-6/2, Opposite Deer Park, Safdarjung Enclave, Safdarjung, New Delhi
13. Cafe Inside Stories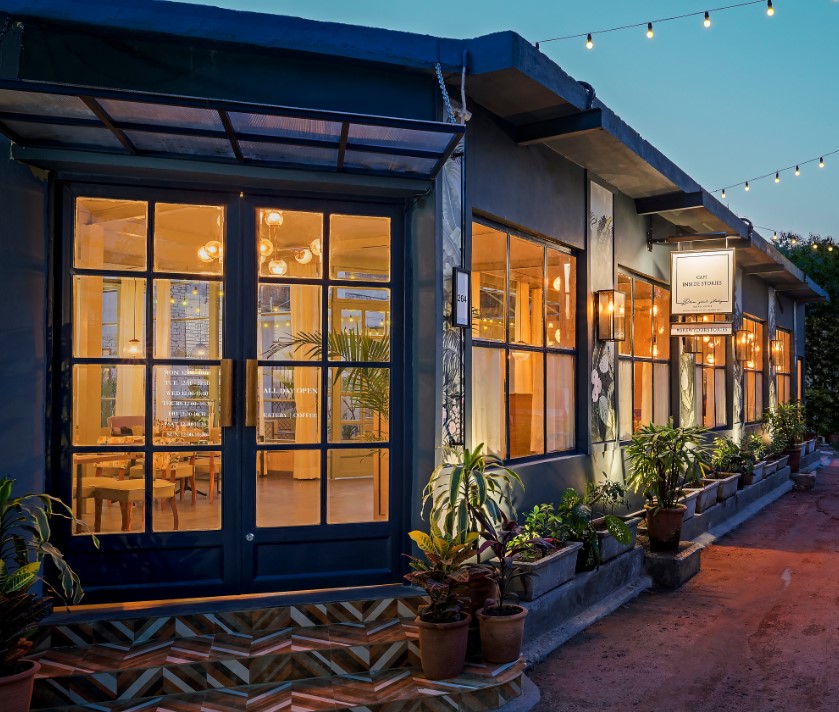 Covered in deep blue hues, Cafe Inside Stories has pretty French windows and doors. With floral-themed murals on the walls and a classy ambience, this cafe will give you all the Parisian feels. You can also set amidst the greenery, admiring the interiors and sip dowing coffee!
Where: 2, Westend Marg, Saidulajab, Saket, New Delhi
14. Zorambo Born in India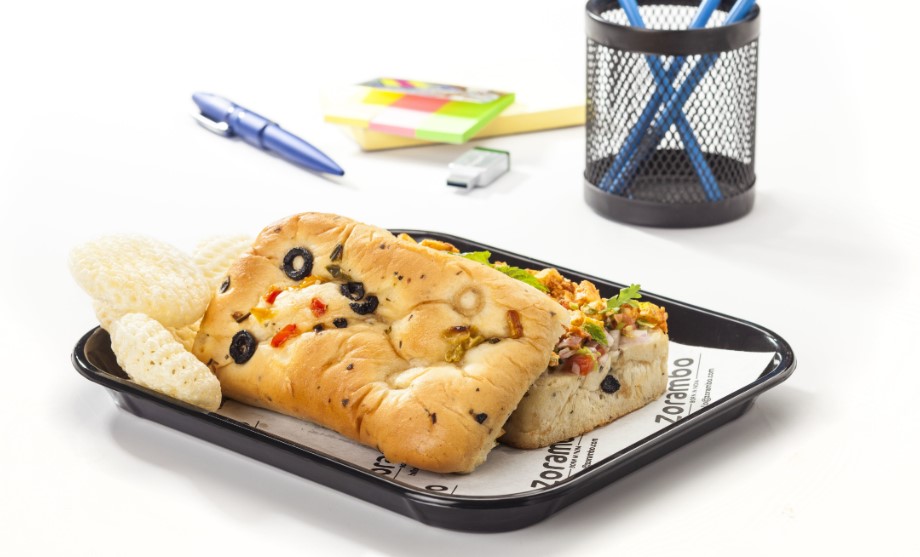 It's a cute little cafe cum co-working space which you should head for your next date! Serving a variety of traditional Indian dishes with quirky names like Thodi Si Daal, Thoda Sa Chicken, and more, Zorambo should be on your list if you haven't visited yet!
Where: Ground Floor 12 & 29, Central Plaza, Golf Course Road, DLF Phase 5, Sector 53, Gurgaon
15. Artisan Lab Cafe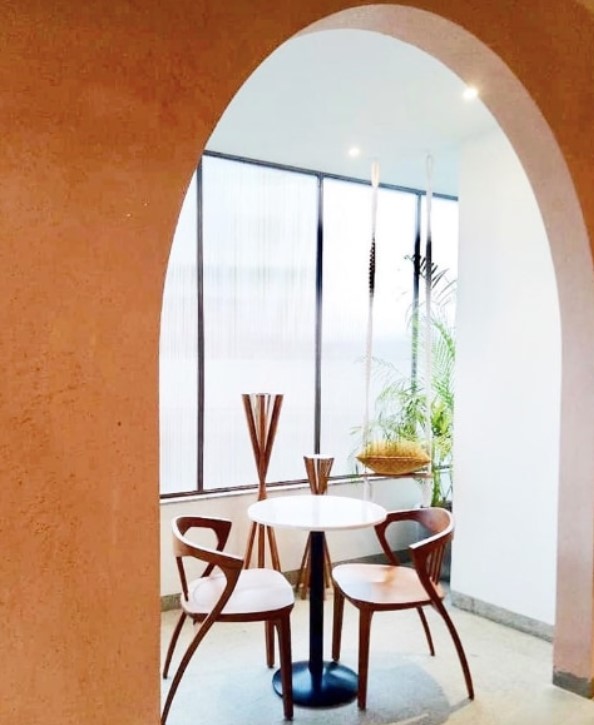 Artisan Lab is a concept store in Greater Kailash market. Each of the dishes served here is unmissable. Hog on to their smoothie bowls and Belgian Chocolate French Toast. Also, not to miss is their Burnt Cheesecake which will drive you crazy for sure if you have a thing for cheesecake!
Where: N-18, N Block Market, Greater Kailash 1 (GK 1), New Delhi
16. Skylab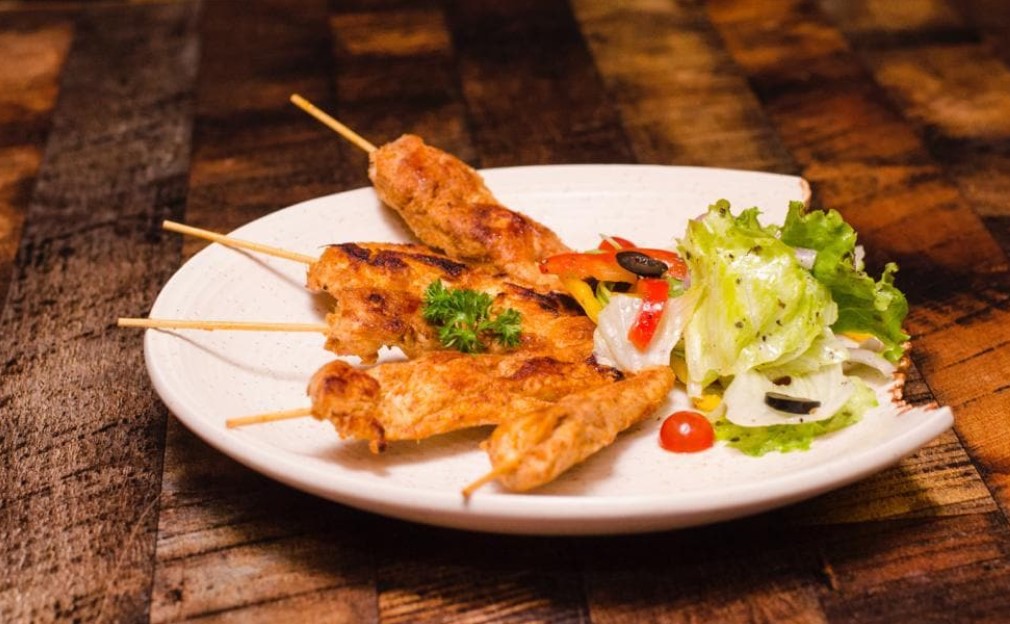 Tucked in Faridabad, SkyLab is a new rooftop meet up place for friends. With a dreamy ambience, fairy lights, this is the ideal place to visit. They serve yummies like Tandoori Pineapple Chaat, Chicken Tikka, and more.
Where: SCF 3-6, 3rd Floor, Huda Market, Sector 14, Faridabad
17. WE Qutub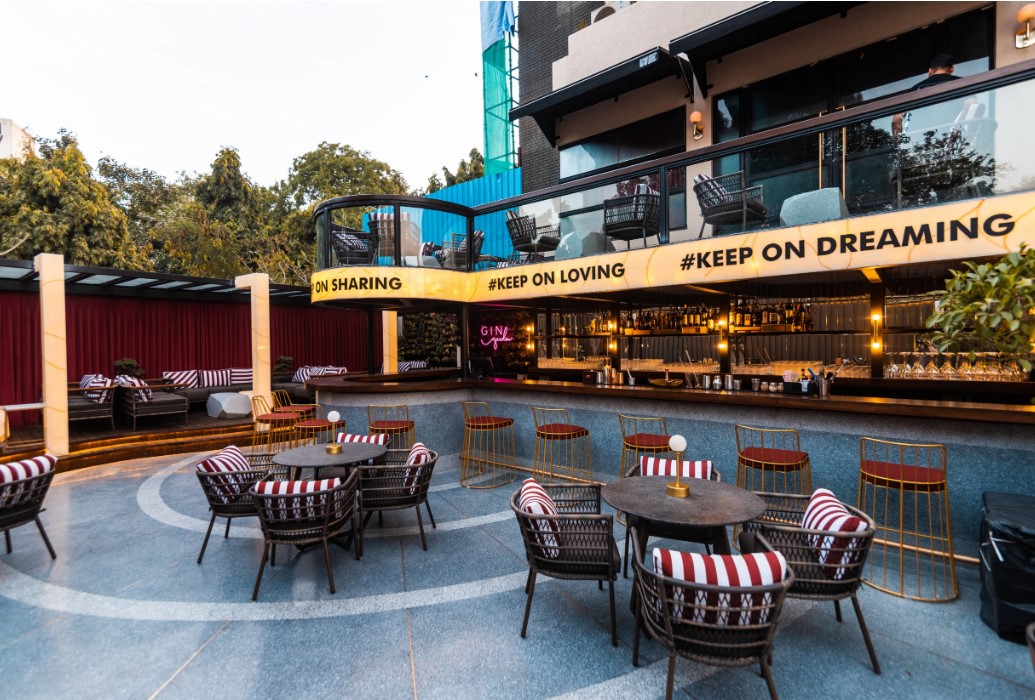 WE Qutub is a swanky bar with a quirky and sassy high energy bar. With a massive open seating area and scenic views, its a perfect place for a cosy chilly evening date with BAE. Hog on to their scrummy dishes like Confit Duck, New Zealand Lamb Chop, and many more.
Where: Ground Floor, A Block, Shaheed Jeet Singh Marg, Qutab Institutional Area, New Delhi
18. The Piano Man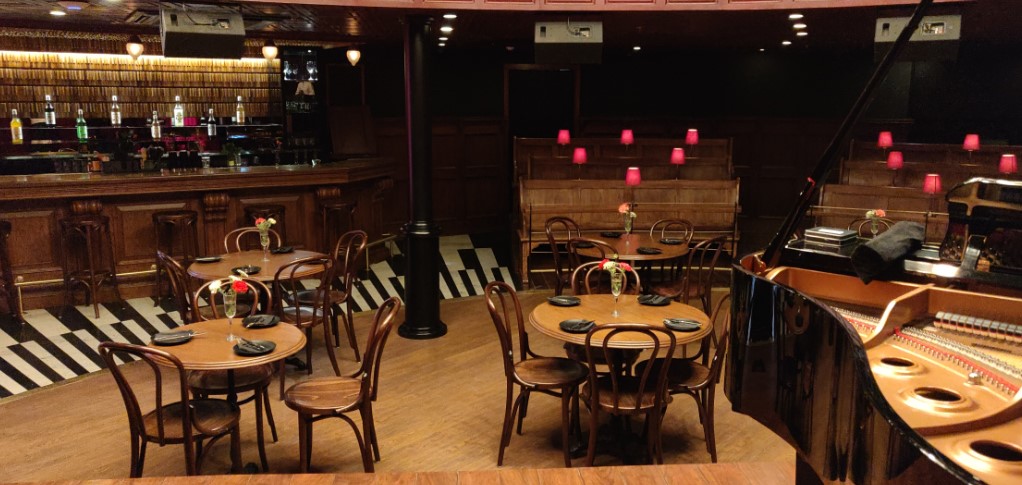 Known for hosting jazz music performances, The Piano Man has been ruling our hearts for quite along. With plush seating area and lights from trumpets, The Piano Man is a picturesque place to be. Gobble down their yummies like thin-crust pizzas and Roasted Eggplant sandwich.
Where: 32nd Avenue, Part 2, Sector 15, Gurgaon
19. Picket Lane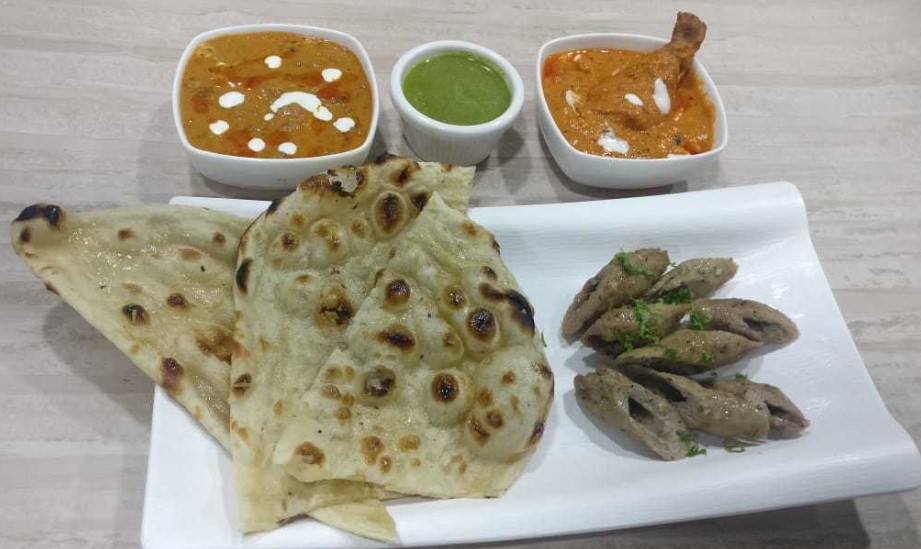 With white and blue walls, hanging lights and creative wall art, Picket Lane is an insta-worthy place. Talking about food, try their Mutton Samosas, Peri-Peri Wood Fried Chicken Pizza. And end your meal with Tiramisu! Ask your best friend out for a date and go ahead!
Where: S 6, Community Center, PVR Anupam, Saket, New Delhi
20. La La Land Brew Pub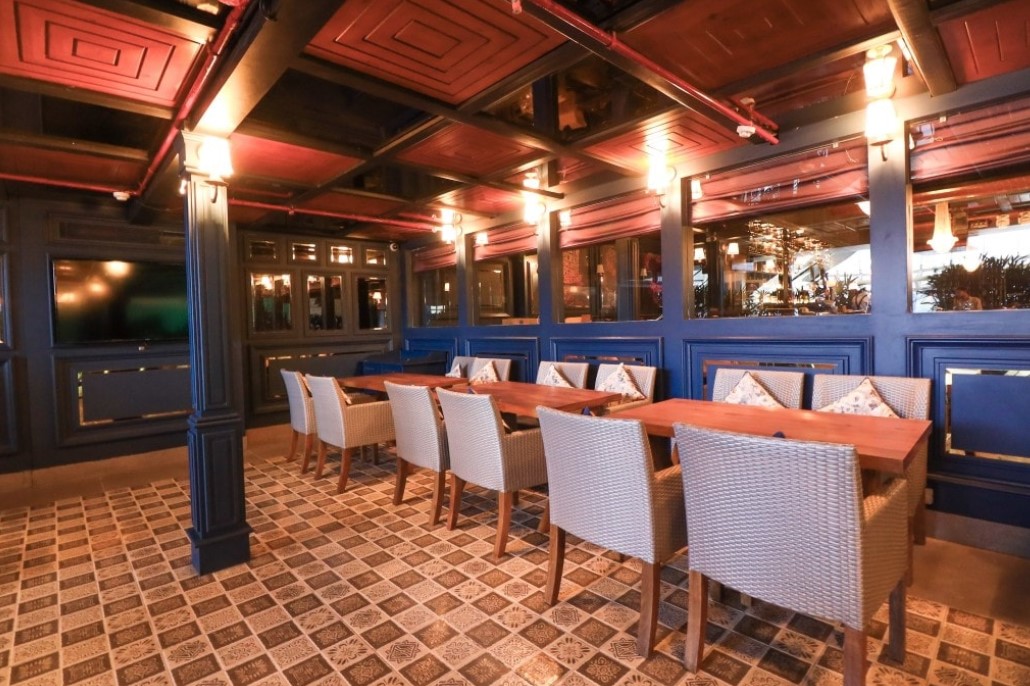 Bright lights and funky decor is what La La Land Brew Pub is all about. Once you are here try their Mushroom Cheese Balls, Exotic Veg Pizza and their special La La Land Sour Cocktail. So, peeps if you still haven't been here yet, then you should head here with your squad!
Where: S 6, Community Center, PVR Anupam, Saket, New Delhi
21. Inferno Brewpub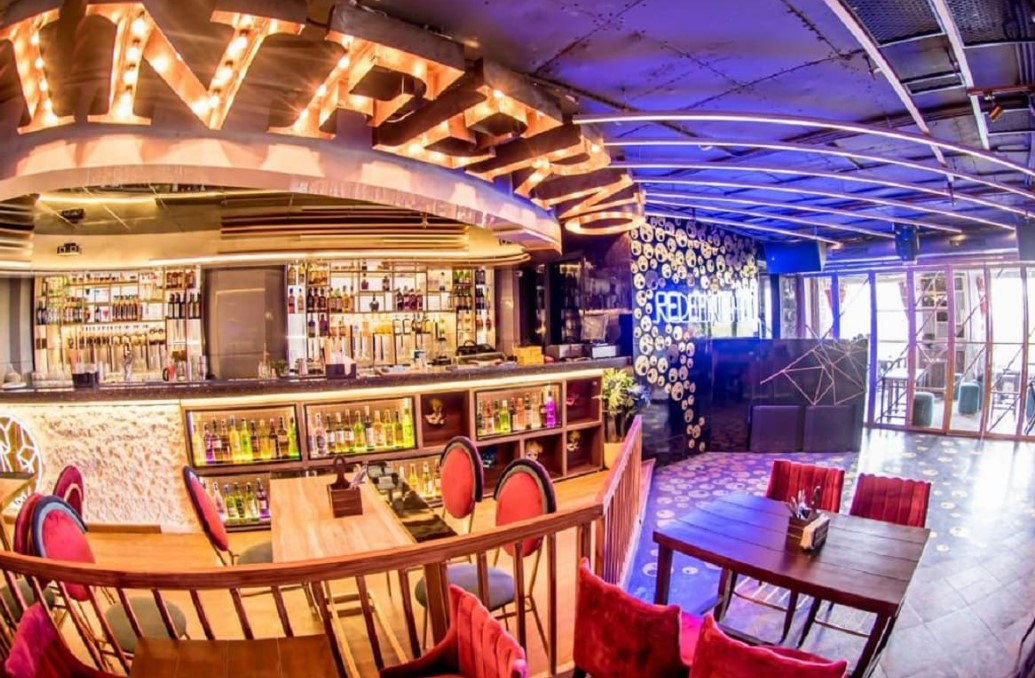 Popped up in Sector 29, Inferno Brewpub is a new hotspot. With fantastic decor that includes vibrant pink-hued plush sofas and a LIT bar, this place is a must-visit. They have delicious dishes like Twisted Cheese Sticks, Devilled Pao Bhaji and Gold Burger. So, come swing by your squad, RN!
Where: Plot 6 & 7, 3rd Floor, Sector 29, Gurgaon
22. COMO – Pizzeria & Cafe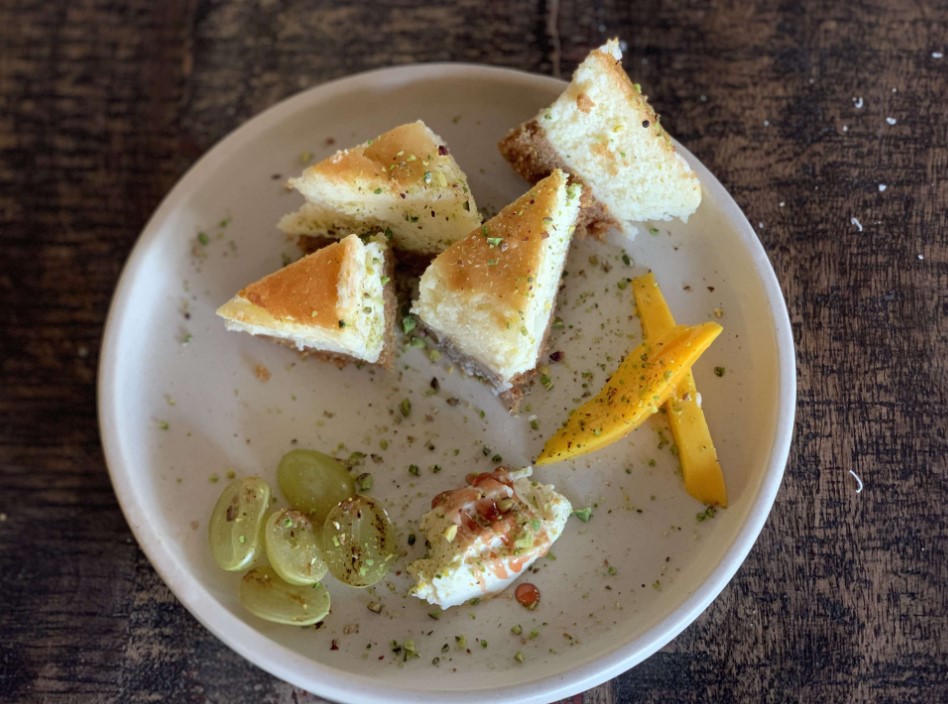 Como Pizzeria & Cafe is a charming place that serves drool-worthy Italian cuisine. The entire space is decked with fairy lights and lush vines, that makes it a perfect place for chilly winters. Once you are done with spamming your Insta feeds, order their pizzas like Rainbow and Smoke Alarm.
Where: 32nd Avenue, National Highway 8, Sector 15, Gurgaon
23. CAD Tech Bar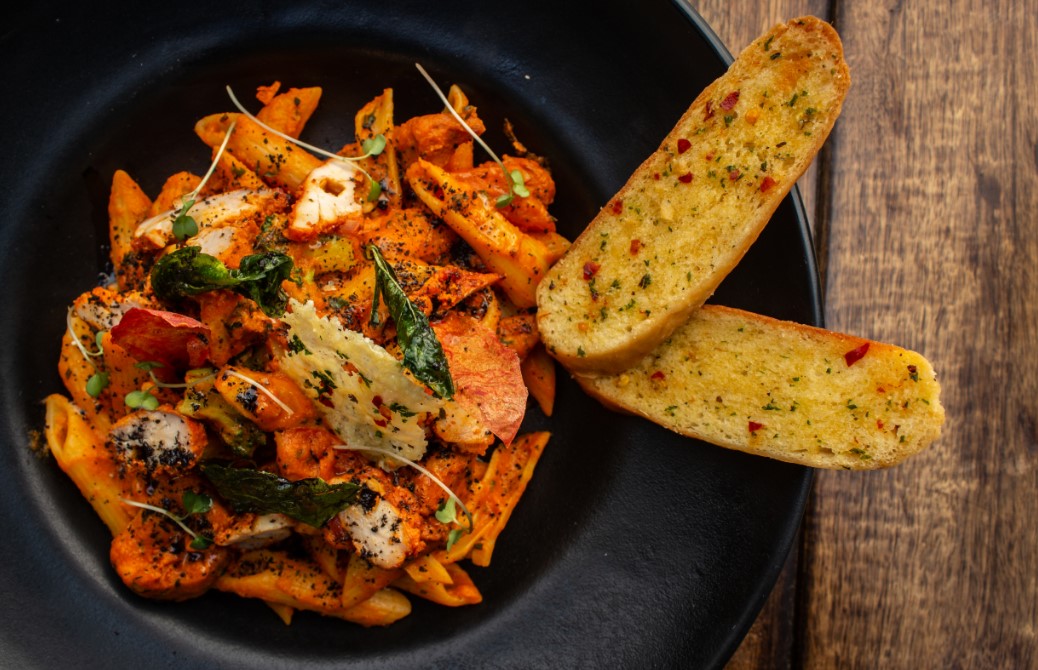 It is India's first tech bar called the CAD Tech Bar in Gurgaon. They offer you touchscreens right on your tables through which you can see the menu and place your orders. Also, the dishes you have ordered comes with calories & ingredients quantity. You can even play fun games on these touchscreens!
Where: 32nd Avenue, Part 2, NH 8, Sector 15, Gurgoan
24. Mallacca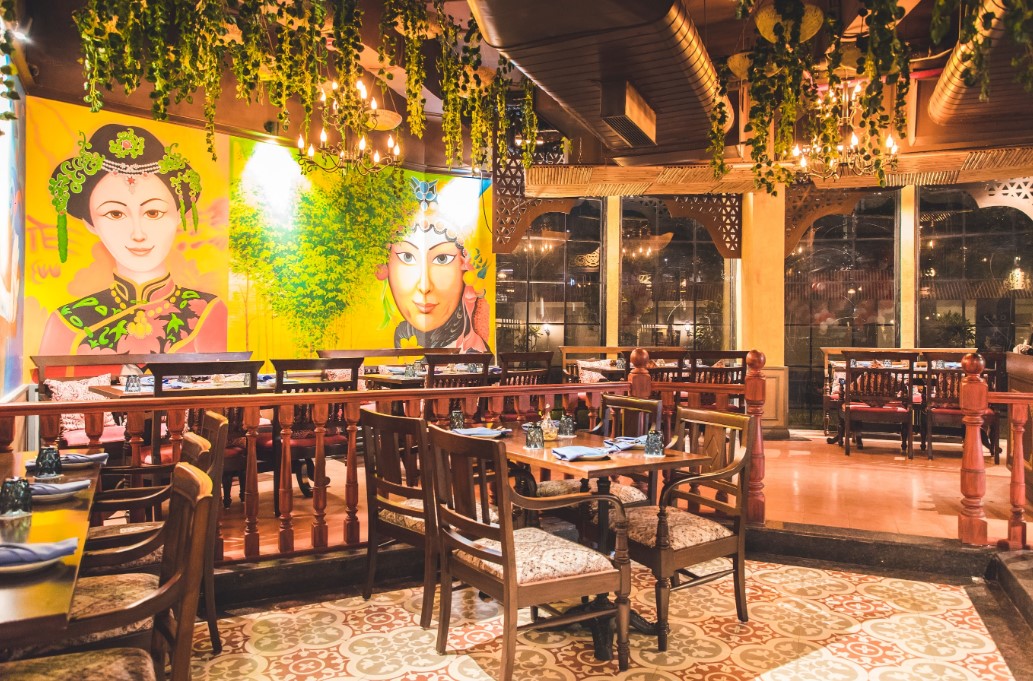 Are you in the mood for some dine dining dinner with BAE? Mallaca in 32nd Avenue is where you need to head next. They serve authentic dishes from Malaysia, Singapore and Indonesia like Nasi Lemak, Emas Cumi and much more. If you are looking to uplift your mood you need to head here.
Where: Unit 34, Ground Floor, Elliptical Building, 32nd Avenue Complex, Part 2, Sector 15, Gurugram
25. Sandhouse Cafe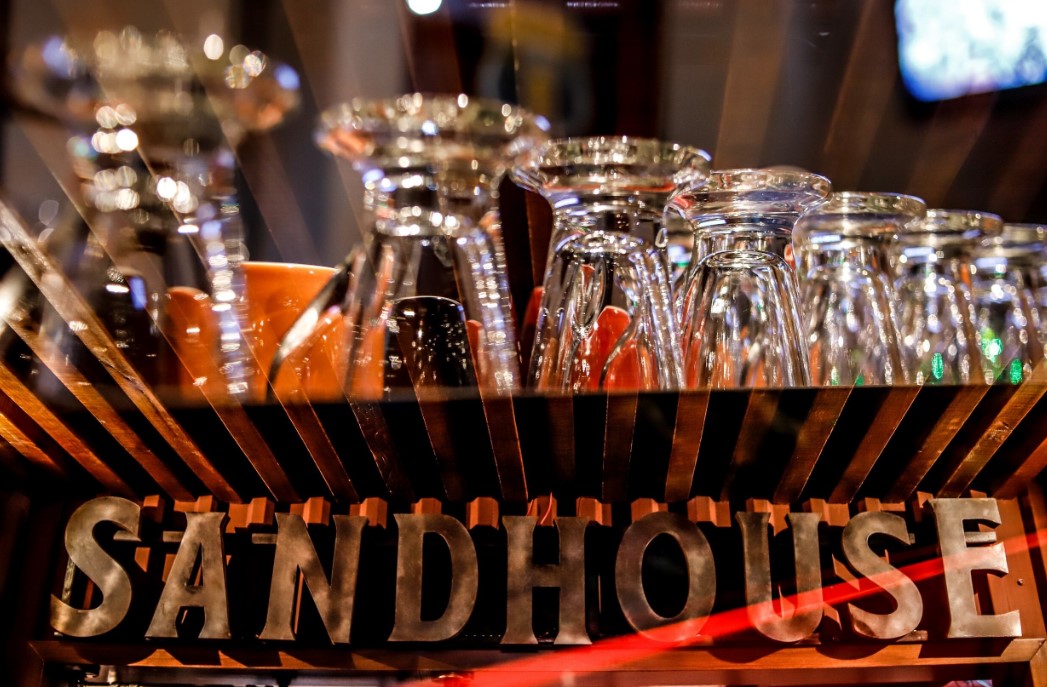 Tucked in 32nd Avenue, Sandhouse Cafe are famous for their burgers and insta worthy decor. With dim lights and woody comfy sitting area, this place is perfect for an evening date. Hog on to their Chicken nuggets, Chicken and ham Pizza and The south polo burger.
Where: Unit 11, Ground Floor, 32nd Avenue, Sector 15, Gurgaon
26. The Big Chill Cakery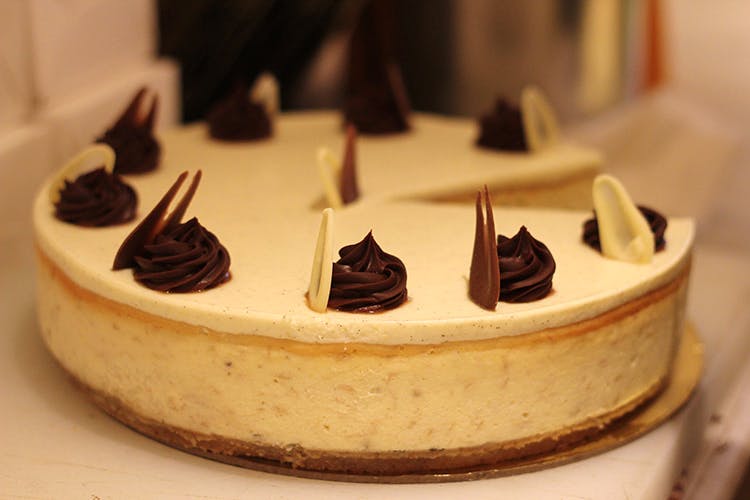 Well, what do we say about The Big Chill Cakery? Tucked in DLF Cybercity, it is one of the most favourites and loved cakery. The desserts range from Viennese Mousse Cake, Dreamy Chocolate Cake, Blueberry Cheesecake and much more. We are heading here, RN, what about you?
Where: Cyber Hub, DLF Cyber City, Gurgaon
27. La Roca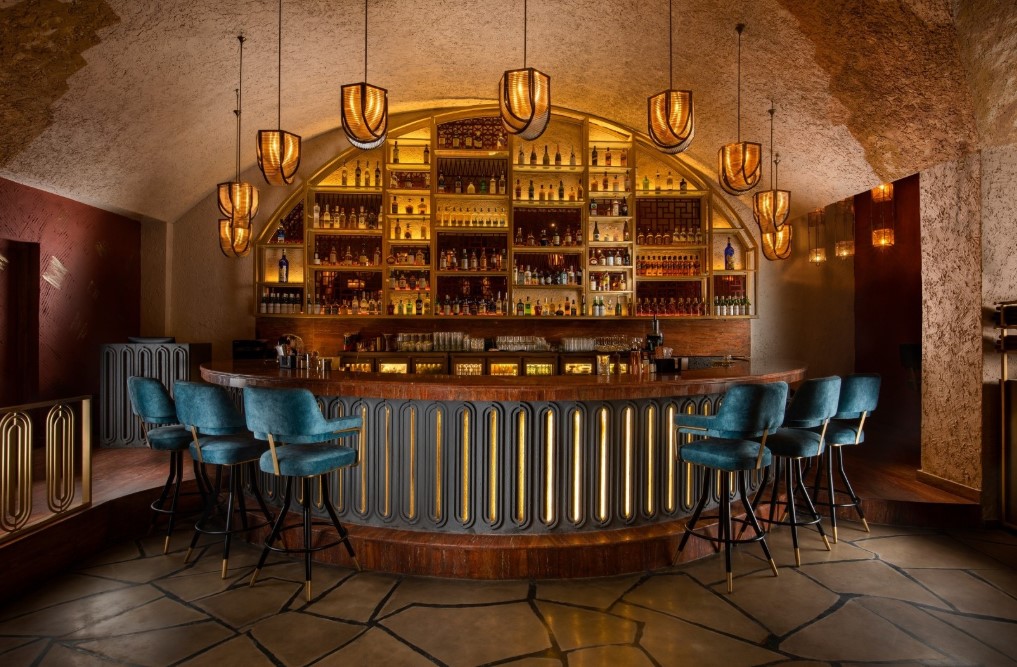 La Roca in Aerocity is a self-proclaimed Delhi's first tapas bar! With a relaxed Mediterranean vibe, this cafe is undoubtedly a party place where you need to head with your squad. They serve lip-smacking varieties of delicacies like Lobster Head Brisque, cured beetroot with walnut candy & goat cheese and more! So when are you heading?
Where: 6, Lower Ground Floor, Worldmark 1, Near Indira Gandhi International Airport, Aerocity, New Delhi
28. Rooh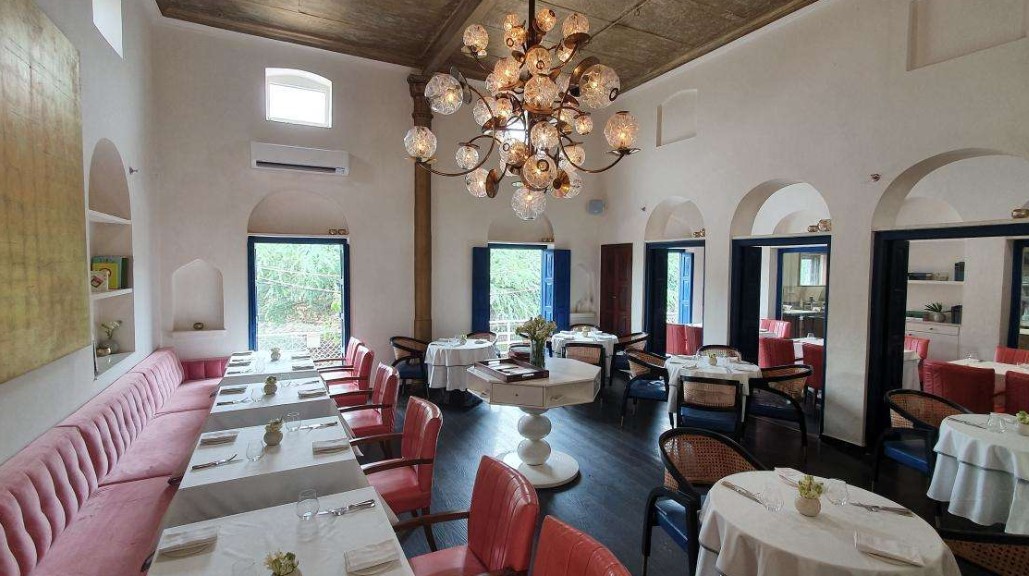 Nestled near the Qutub Minar, Rooh is a gorgeous place to be at. Made in a refurbished 150-year-old Haveli, they serve international and Indian cuisine. Gorge on their 2 variants of gol gappas– Amla and Mushroom Galouti. Also, the dishes here are so Instagrammable so spam your feeds!
Where: Ambawatta One Complex, H-5/1, Kalkadas Marg, Mehrauli, New Delhi
29. Clue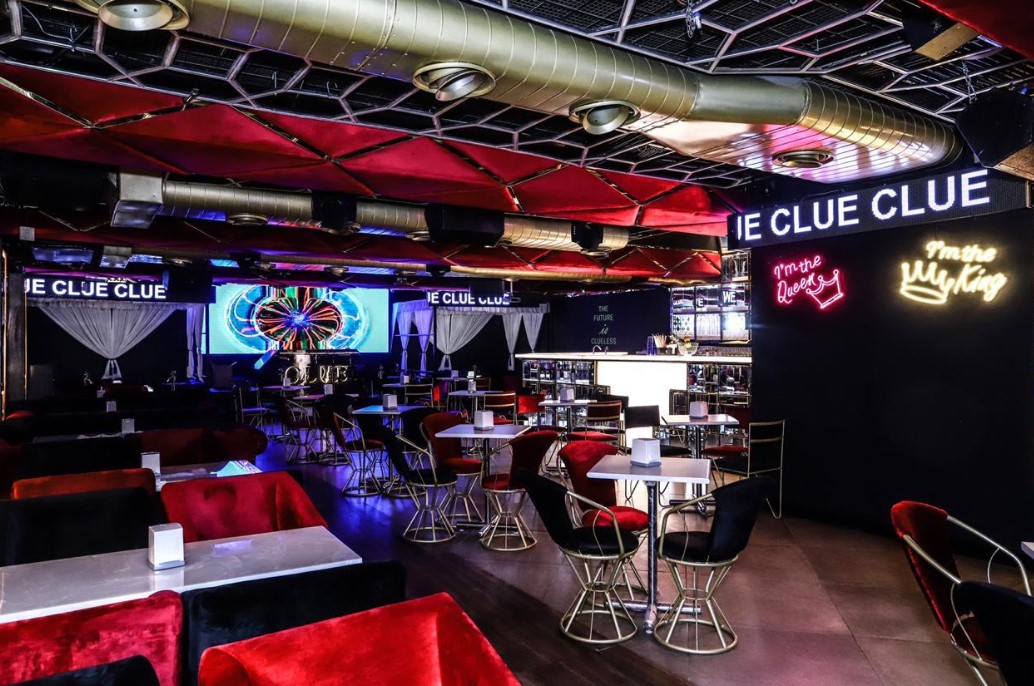 Decked with shining lights and quirky decor, Clue is one of the most happening party places. Once you land in here, order their yummy dishes like Lemon Chicken, Kabab Platter Cheese Balls along with special cocktail drinks.
Where: 27, 3rd Floor, North West Avenue, Near Axis Bank, Club Road, Punjabi Bagh, New Delhi
(Featured Image Source: zomato)