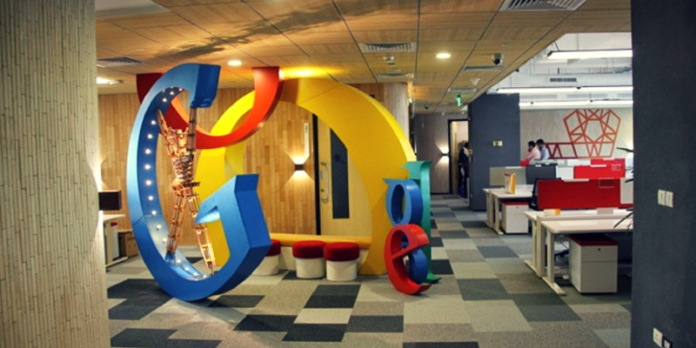 How many of us love waking up in the morning and heading straight to our workspaces? Come on now, be honest! Having a good office set up is extremely important because we tend to spend our maximum in our office. Which is why a cool office set up definitely serves as a solid motivator to head to the office, right?
Have a look at these 5 offices that are so stunning, it might just leave a burn in some of our hearts because not all of us are this lucky.
Hike
With an open office culture and no cabins, Hike has a unique and cool office in Aerocity. Some of the outstanding features are that they have are the special areas like the huge Garden, comfy hammocks from where you can have a view of Aerocity, and the meditation room which is soundproof. For real! If this is not ideal office space, then we don't know what is.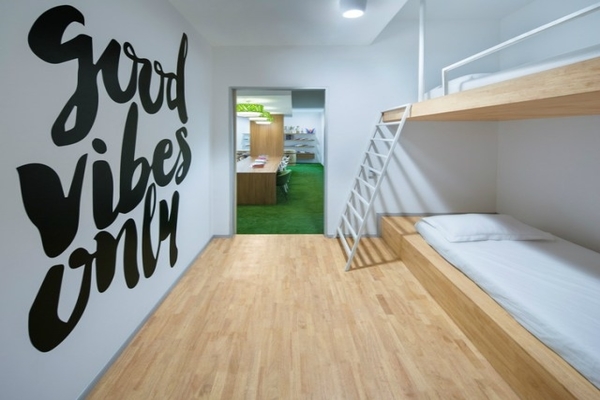 Image source: Inc42.com
Where: 4th Floor, Worldmark 1, Northern Access Road, Aerocity, Indira Gandhi International Airport, New Delhi
2. Tulip Infratech
With classic European decor and a fully functional bar within the office complex, (located outside the office premises) Tulip Infratech is definitely one of our personal favourites, because who can say no a few drinks post office hours, right? With such suave interiors and state-of-the-art facilities, we are digging this workspace!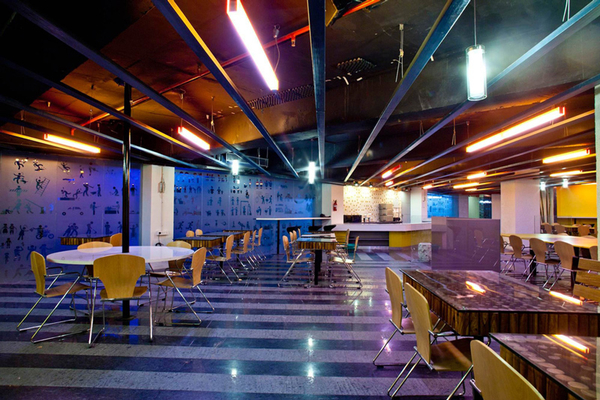 Image source: Design Cosmos
Where: 76 G, Behind HIPA, Sector 18, Gurgaon
3. Bent Chair
India's first luxury furniture studio, Bent Chair also has an office that is as impressive as their furniture. Quirky and comfortable, the office screams of products and furniture you would want to buy right away for your own office!
Image source: India Retailing
Where: Safdurjung Enclave, New Delhi
4. General Motors
Cute interiors with toy cars and splendidly designed fake streets, General Motors is winning it in terms of creativity. We are digging their seating area with chairs in the shape of a car. I mean who wouldn't want to attend meetings here, right?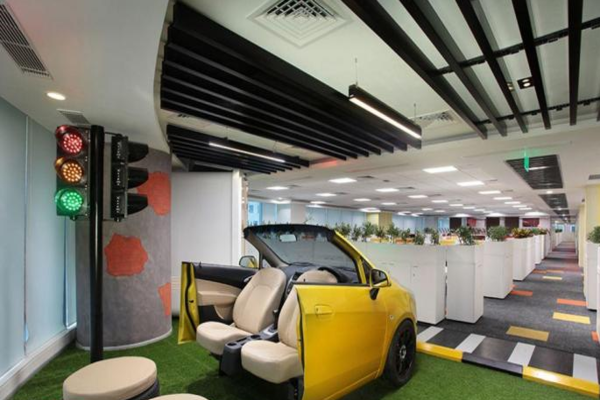 Image source: Team BHP.com
Where: Global Business Park, Mehrauli-Gurgaon Road, Sikanderpur, Sector 26, Gurgaon
5. Google
No list of snazzy and jazzy offices is complete without mentioning our ever-so-favourite, Google. Quirky furniture with popping colours, the office is spread over 1,60,000 square feet of space! Feeling jealous already? They also have massive recreational areas and cafes you can chill at when you are not working. Someone send our resumés to Google, please?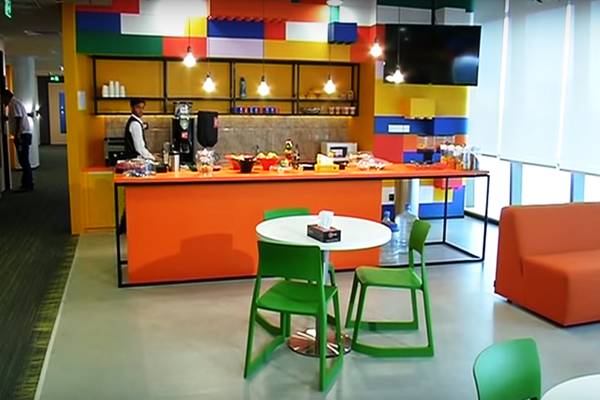 Image source: Zricks.com Blog
Where: 691, Delhi – Jaipur Expy, Sector 15 Part 2, Sector 15, Gurgaon
Featured image source: Enterprise Blog