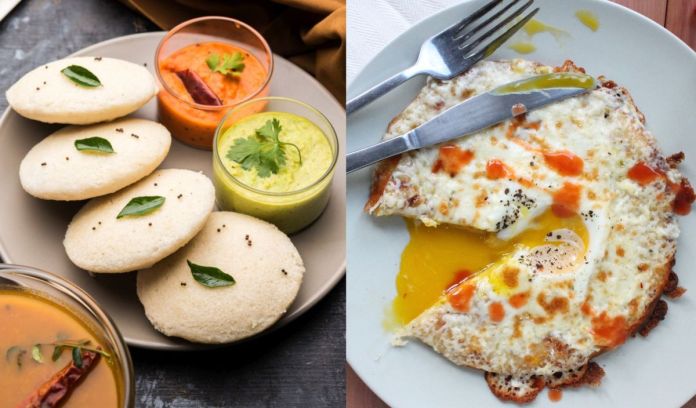 We all know the importance of a good and healthy breakfast to kickstart the day, don't we? But a lot of us don't have the luxury of a nice, hearty home-cooked breakfast every day. But don't worry, fellas. We've found you 10 cool places in Gurugram where you can order the breakfast of champions under only 100 bucks! Don't believe us? Read below!
1. Eat.Fit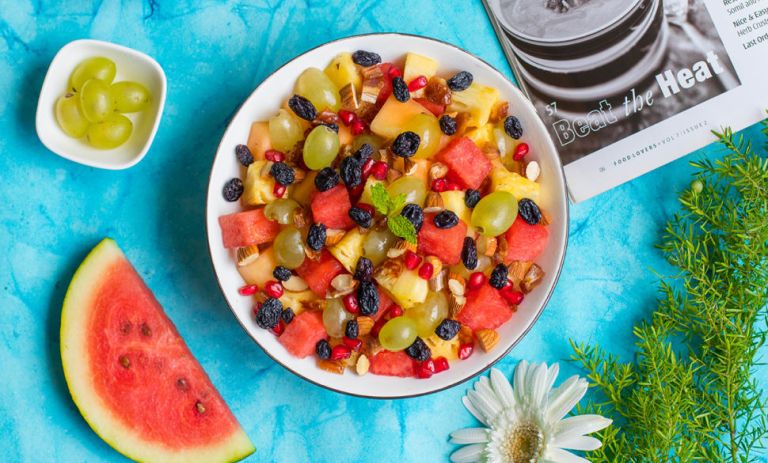 Eat.Fit is one of our favourites when it comes to ordering breakfast! Known for their healthy homemade meal which is super light on your bellies, their meals are just perfect. Their breakfast menu has options like a classic boiled egg sandwich, classic fruit bowl, idli, fruit oatmeal bowl and more which are under Rs 100 bucks! You won't regret trying this one for sure!

Contact: +91 7011285016

2. The Jalebi Shop

Image Source: Zomato


Image Source: Zomato
The Jalebi Shop is a desi cafe in the area that offers hygienically prepared Indian street food. For breakfast, you can opt for light sandwich, cold coffee, a fresh fruit smoothie. Or you can even go for the slightly heavier options – the samosa, bread pakoda or even chole bhature. Trust us, its the perfect place if you have a cheat day!

Contact: +91 9820106210
3. InnerChef


Image Source: Zomato


Image Source: Zomato
There are several outlets of InnerChef in Gurgaon and we're super thankful for them all! You can order their kulcha sandwich, idli or vada and pair it up with Cuban cold coffee – it's actually a match made in heaven! Also, you can try out their aqua+ which is detox water and trust us, you'll have yourselves a memorable morning. 

Contact: +91 9599334617
4. FreshMenu


Image Source: Zomato


Image Source: Zomato
Another hot spot for all the Gurgaon peeps, they have everything you can possibly ask for in breakfast. And their sandwiches, in particular, are to-die-for. So even if you're getting late for office, just order their egg mayo sandwich or bun omelette or achari paneer tikka wrap. And if your budget allows, you should try their the big cheeseburger which is super yummy! 

Contact: 080 40424242

5. Rolls Mania


Image Source: Zomato


Image Source: Zomato
You need to order from this place for some yummy Indian breakfast options! They have all kinds of rolls from aloo to egg to chicken on their menu and take our word, it's all delicious. Their egg omelette roll is just Rs 50 bucks which are quite cheap and super yummy. So if you're too lazy to get your breakfast, remember these guys are just a call away!

Contact: +91 8076978992

6. Oye Kiddan

Image Source: Facebook/Oye.Kiddan.Parathas


Image Source: Facebook/Oye.Kiddan.Parathas
If you're craving for some desi breakfast then this place is perfect for you. They serve amazing delicious parathas for breakfast and we're drooling already! You can also try out the Nutella paratha if you love meetha! From aaloo to gobi to paneer they have everything in store for you.
Contact: +91 9910047427
7. Chai Peeni Hai


Image Source: Zomato


Image Source: Zomato
Kick start your day with scrumptious food from this cool delivery joint! They have an amazingly elaborate menu with lots of healthy options as well! You can choose from the vada pav, poha, desi samosa, band makhan and more they're all amazing. Don't forget to pair up your order with their kadak adark chai!

Contact: +91 7357352424

8. The Belgian Fries Company


Image Source: Zomato


Image Source: Zomato
You really don't need us to tell you about the amazing food here is! You can go for the simple burgers if you have your cheat day today. Trust us their burgers are sumptuous and totally Insta-worthy dish. And if your budget allows, do their fries also. So order from here for an elaborate breakfast hogging!

Contact: 0124 4260675

9. Yum Yum South


Image Source: Zomato


Image Source: Zomato
For a soul-satisfying brekkie, Yum Yum South, a quintessential South Indian place should be on your list. Their Idli is worth trying and is served with coconut chutney and sambar making your mornings energetic! If you want to indulge in full south Indian course meal then they've uttapam, vada, and upma as well. So, order from here for a tasty meal in the morning!

Contact: 012 44200703

10. Eggers Kitchen


Image Source: Zomato


Image Source: Zomato
If you are a health freak then this is your kind of joint! They have boiled eggs and sunny side up which are definitely worth a try. And if you want to have an omelette, their cheese masala omelette is something which you just can't miss. Trust us, even if you order from here every day, you'll never get bored!

Contact: +91 9910677266
(Featured Image Source: istock)