Mother's Day is right around the corner and honestly, there's no reason why you shouldn't start pampering your mom already. Since Mother's Day is this weekend we thought of bringing you the story of an inspiring mommy-Roshini Bhatia, a popular fashion and lifestyle blogger. Life has been a roller coaster ride for her and she has even been a single mother at one point of time. We caught up with her and she spoke to us about her past life, challenges being a single mother before remarrying and more.
Hi Roshni. We know what a popular blogger & influencer you are. Please tell us how did your journey to become an influencer begin?
Image Source: Instagram/thechiquefactor


Image Source: Instagram/thechiquefactor
I was working at Popxo as a Fashion Video Head before taking up blogging full time. After a year of working there, I finally started my blog 'THECHIQUEFACTOR' which talks about fashion, beauty, fitness, lifestyle and motherhood. My journey has been amazing so far as my audience has showered me with immense love. They also love it when I post with my son and husband.
We saw how you recently spoke in the media about your journey of motherhood and emerging out stronger than ever from a bad relationship. Please tell us about that in your own words.
I was married at the age of 20 and became a mother at the age of 21. Life was a struggle as I was in an abusive, marriage. I wasn't allowed to work or study or have a life of my own and soon enough I decided to walk out of my marriage. I had an 8 year-long court battle for the custody of my child which I eventually won. I tried all this while to keep up my spirits and then joined a fashion college as fashion was something that interested me. And now jam reaping the benefits of all my past struggles and hard work. I can say this for sure that there is certainly light at the end of the tunnel for any woman who doesn't give up on herself.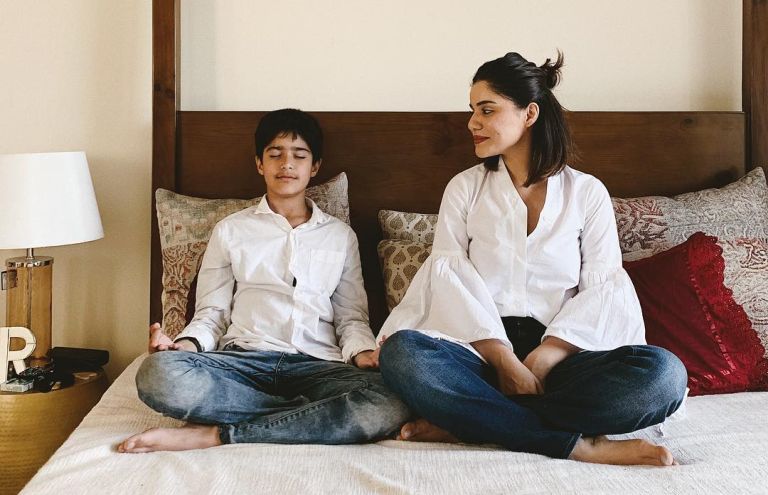 What would you say are the challenges of being a single mother, especially in our conservative society?
Well to begin with the taboo of being a single mother is a challenge enough to start with. People always look at you as someone not good enough for not being able to sustain a marriage. Financial struggles are of course a big part.
What key points would you say are essential when bringing up a child alone, like being honest etc.?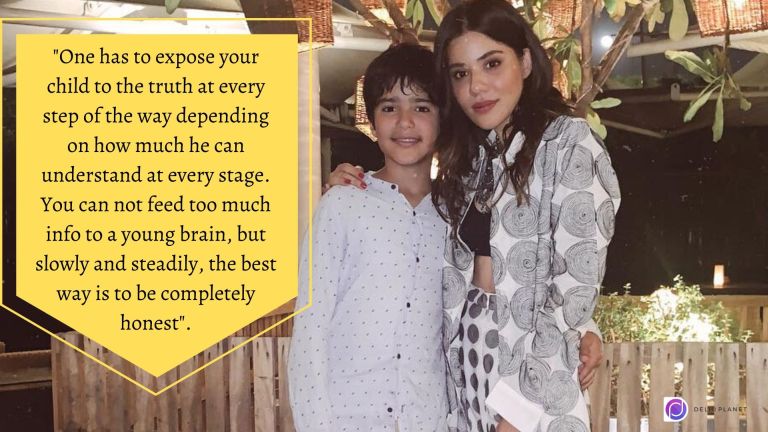 One has to expose your child to the truth at every step of the way depending on how much he can understand at every stage. Atleast this is what I did and it did work for me. You can not feed too much info to a young brain, but slowly and steadily, the best way is to be completely honest. 
Please tell us about your journey of finding love again.
Image Source: Instgram/thechiquefactor


Image Source: Instgram/thechiquefactor
I was lucky enough to find love again. I was, of course, honest with him from day one so it became easy for me as I nothing to hide or unnecessarily worry about. It happened very naturally as we both had felt very strongly about each other, irrespective of our paths. 
How easy or difficult was it to introduce your new partner to your son? How did you ensure that they get along well?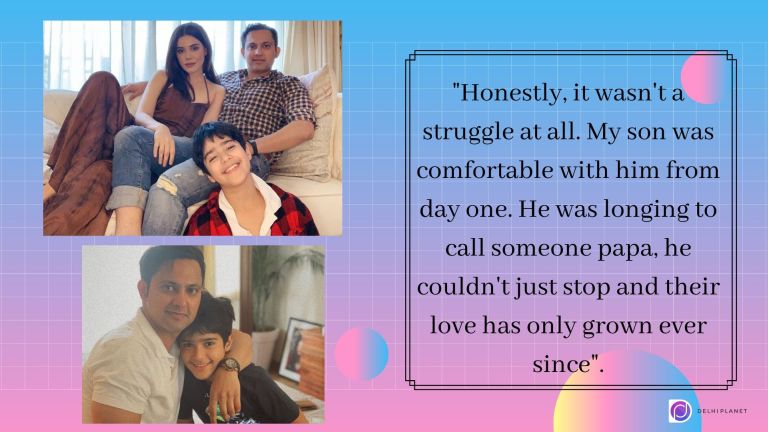 Honestly, it wasn't a struggle at all. My son was comfortable with him from day one. He was longing to call someone papa, he couldn't just stop and their love has only grown ever since. 
This Mother's Day, what would you like to tell all the mothers out there, whether single or not.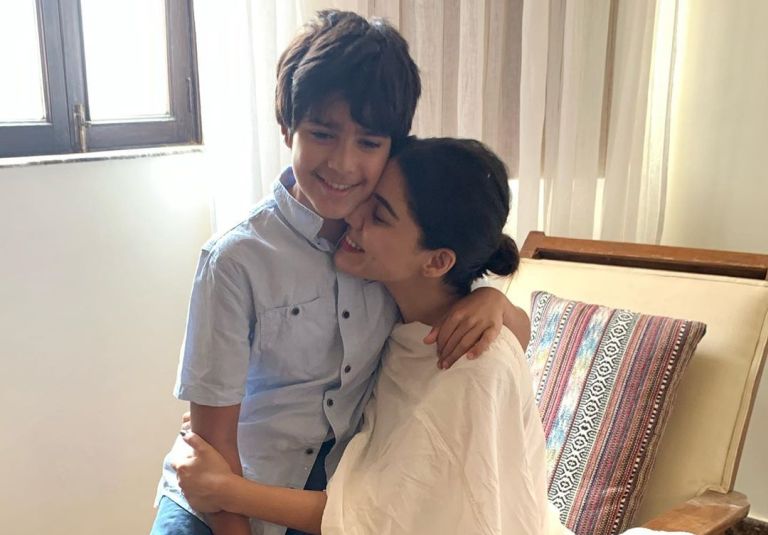 No mother is ever given any training, so don't forget that if you ever make a mistake you're a human first. Don't be so hard on yourself. every mother is a PERFECT mother. Period. 
So, mommies, we hope you got great insights from our conversation with this amazing mother. And, Happy Mother's Day!
(Featured Image Source: Instagram/thechiquefactor)