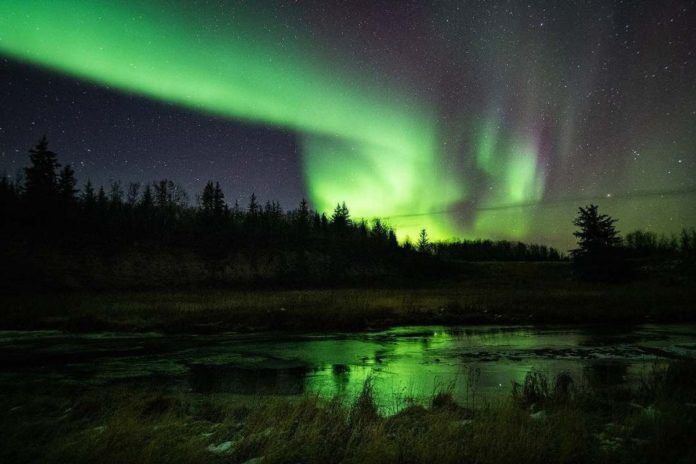 Our planet never fails to amaze us, and there are so many extraordinary things to explore on mother Earth. For instance, a national park with about 5,000 free-roaming wood bison! Yes, it's called Wood Buffalo National Park in Canada and is also the second-largest national park in the world. With 44,807 km2 area, this is the largest National Park of Canada too. Scroll down to know more about this wonder on Earth!
All About The Wood Buffalo National Park
Image Source: The Globe And Mail

Image Source: Canadain Geographic
Located in northeastern Alberta, Canada, the Wood Buffalo National Park is the largest national park of Canada. Established in 1922, this national park was constructed to protect the largest herd of wood bison there. Spread over an area of 44,807 km2, (bigger than entire Switzerland!) it is the second-largest national park in the world.
Furthermore, in 1983, this area was designated a UNESCO World Heritage Site for the biological diversity of the Peace-Athabasca Delta here, that is one of the world's largest freshwater deltas, and also for the population of wild bison. Canada never fails to impress with all sorts of beauty!
Beauty All Around!
Being home to one of the last remaining herd of free-roaming wood bison and the world's largest beaver dam, this national park is all sorts of unbelievable!
One can get an opportunity for backcountry hiking and camping followed by a 7.5- mile hike into Sweetgrass Station (warehouse and former bison corrals). The park also has a varied landscape including gypsum karst landforms, salt plains and boreal forest. The national park also holds the title for the largest dark sky preserve in the world, with an area of 44,807 square kilometres. From the Little Buffalo River to the 3,100 ft Caribou Mountains, the varied landscapes of this place are simply mesmerising!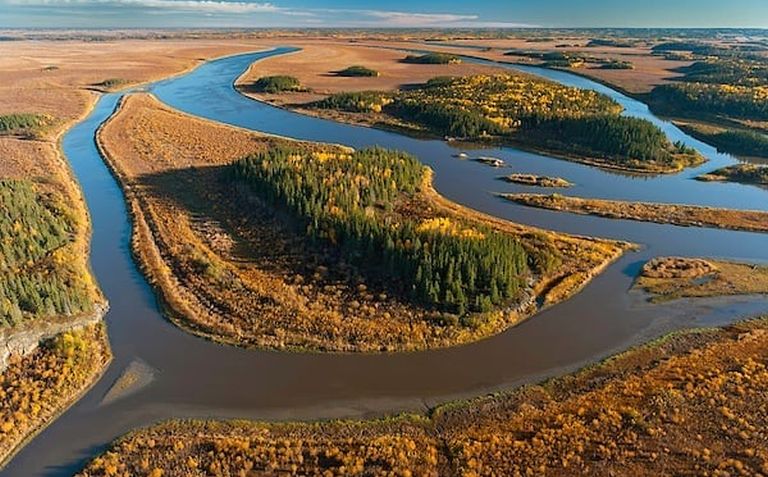 Recently, in March 2019, a new provincial park, known as Kitaskino Nuwenëné Wildland was officially established on the borders of this one.
Fauna in The National Park
Image Source: Instagram/fortsmithnwt

Image Source: Instagram/lipovtsevaolga
The national park is home to a variety of wildlife species including bison, moose, great grey owls, hawks, spotted owls, black bears, timber wolves, beavers, bald eagles, martens, sandhill cranes, and the world's northernmost population of red-sided garter snakes. Several species of small passerine birds and waterfowl are also co-inhabitants of the forest ecosystem. Moreover, this is a land of swamps, salt plains, rivers and streams that are ideal habitats for bears, wolves, moose and lynx.
The Wood Buffalo National Park is a spectacular natural wilderness area that is rich in biodiversity and also represents a global ecosystem. It's the perfect spot for all nature-lovers!
(Featured Image Source: Instagram/parks.canada)