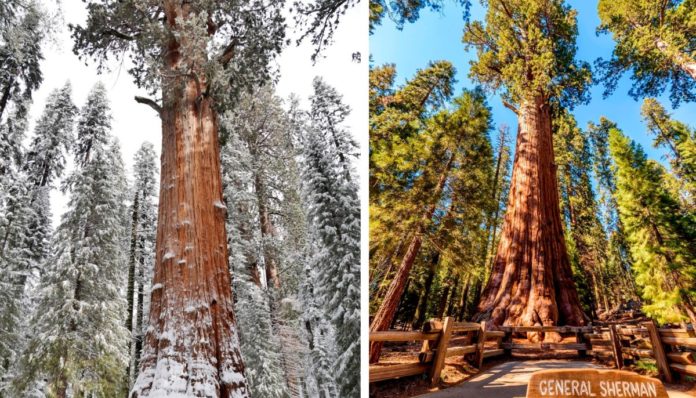 There's no doubt about the fact that our planet is full of natural wonders, with unique flora and fauna all across the globe. Have you ever wondered where it the biggest tree in the world? Well, did some digging and found that the largest living tree is in the US and is about 2,000 years old! Yes! The General Sherman is a giant sequoia tree located in the Giant Forest of Sequoia National Park in Tulare County of California. Stand at 275 feet height from the ground, this world's largest living single-stem tree by volume. Read on to know more about this unique marvel of nature.
History of General Sherman
Image Source: Wikipedia

Image Source: Pinterest
The tree was named after the American Civil War general William Tecumseh Sherman, in 1879 by naturalist James Wolverton. Naturalist served as a lieutenant in the 9th Indiana Cavalry under Sherman. Then seven years later, in 1866, the land came under the control of a utopian socialist community, the Kaweah Colony who renamed the tree in honour of Karl Marx. However, the community was disbanded in 1892. As a result, the tree reverted to its previous name.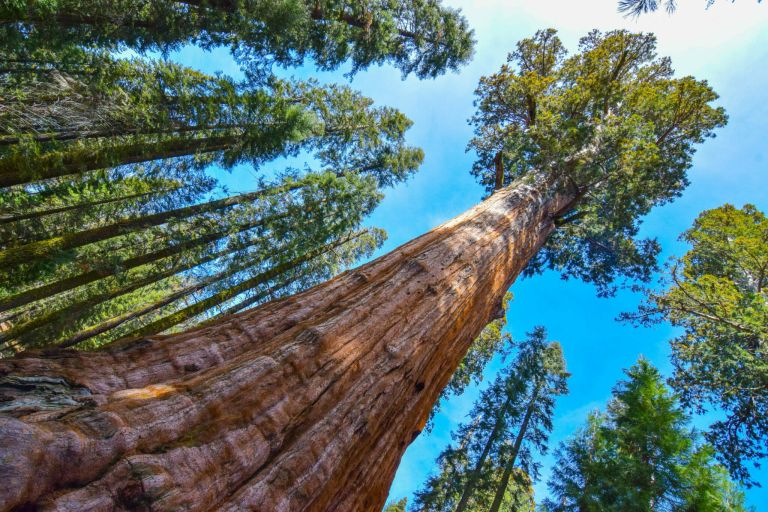 In 1913, drawing comparisons from the General Grant tree, General Sherman was recognized as the most giant tree in the world. Much later in January 2006, the largest branch on the tree broke off. The breakage is believed due to adverse weather conditions and not any abnormalities in the tree's health.
275 Feet Long And 25 Feet in Diameter
Image Source: reddit

Image Source: elements.envato.com
Located in Sequoia National Park, General Sherman tree is believed to be between 2,300 years old. It's 275-feet tall, has a trunk diameter of 25-feet and the estimated volume is of 1487 meters square. Other trees in the world have greater circumference or are taller, but the General Sherman Tree wins by the size of wood, i.e. 52,500 cubic feet. The stunning pictures of this gorgeous would definitely make you ponder over mother nature's unique gifts.
(Featured Image Source: trover)