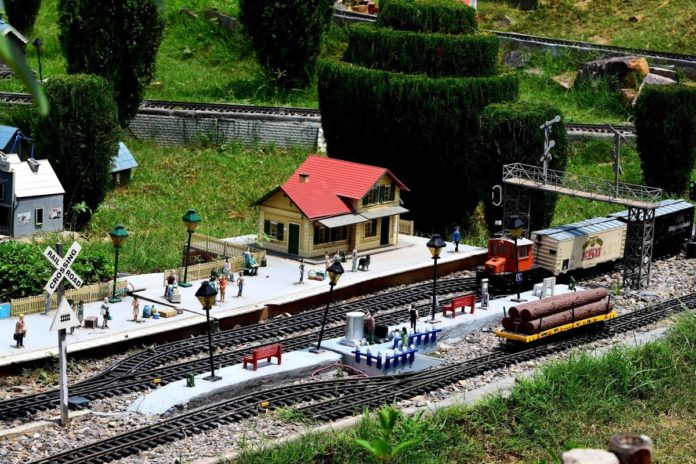 Do you remember when you used to nag your parents to take you out on a picnic for weekends? Well, nowadays it is an impossible task to decide whether to take kids to an indoor park, mall or amusement park. What if we tell you that we found a fantastic railway-themed garden museum in Gurgaon? Called, NeverEnuf Garden Railway, it's a railway-themed garden open museum with tons of miniature trains and boats! Scroll down to know more about this unique place in your city.
About NeverEnuf Garden Railway
Image Source: Facebook/NeverenufGardenRailway


Image Source: Facebook/NeverenufGardenRailway
Tucked in Gurgaon, NeverEnuf Garden Railway is a beautiful open space museum with miniature train sets, remote-controlled cars and boats, and ample green space to walk around while your kids are playing. Laid out over 20,000sq ft with over 500 ft of tracks, the garden houses water bodies, brown rocky hills, and colourful flowers.
The museum is a brainchild of Adesh, who is a gifted train-modelling enthusiast who installed his creations in this garden straight out of a picture book. It is a miniature railway garden with running scale model trains in a magical and miniature world. If you are someone like Sheldon Cooper (Oh from Big Bang Theory) and love miniature trains running around, then this is the place for you!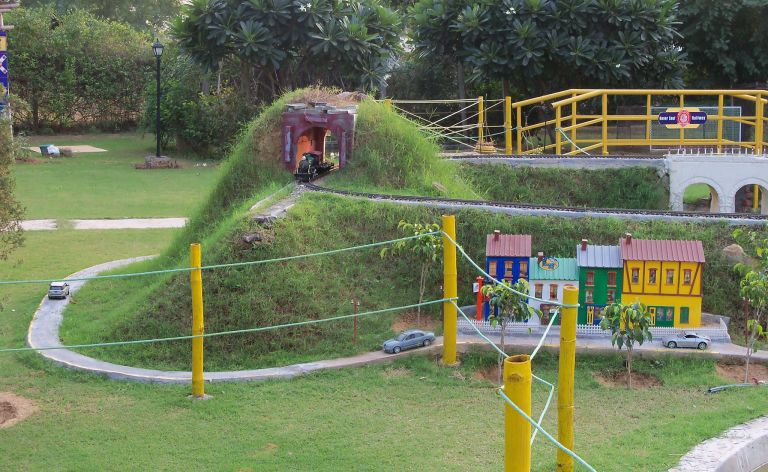 It will take you through its miniature world where the trains hurtle across the bridges across the hilly slopes. Take a stroll around the garden and see its little inhabitants going about their daily lives. It's like a back to nostalgia for the elders and a new world for your little ones.
What All To Explore in Here?

Image Source: Facebook/NeverenufGardenRailway


Image Source: Facebook/NeverenufGardenRailway
True to its name, the time spent here at the park will not be enough! Miniature trains are running along bridges, going down the hills, passing lazy brooks and navigating small-sized houses. While watching the landscape of a railway station, kids can learn about ticket windows, signals, railway crossings, station masters and waiting rooms.
Apart from this, kids are also taught what to do in case of emergencies. The press of a button releases water from a hosepipe, learning about fire alarms, fire escapes, fire engines and firefighters. You can also take your kids to the miniature drive-in theatre with a movie on the making of the garden railway running on a real monitor.
Image Source: Trip Advisor

Image Source: Trip Advsior
Once the kids are done with watching the movie, it's time to feed them with some yummies. There's a small canteen inside the premises that serves Maggi, Pasta, Bread Pakoras and Aloo fries. However, you can even carry your picnic baskets! 
The NeverEnuf Garden Railway is only open on the weekends–Saturdays and Sundays, so make sure you plan accordingly much in advance.
Where: 45/20, Village Para Tehsil Tawas City, Gurugram, Haryana
Contact: 098110 88943
(Featured Image Source: What's Up Life)