We're sure you'd know that turning 'vegan' is a lifestyle choice which a lot of people are making these days. In layman terms, it means leaving out all kinds of meat and dairy products in your diet and switching completely to a plant-based diet. But if you are one of those who can't stop eating desserts despite turning vegan, then don't worry, you have options! How about vegan desserts? If you are seriously considering trying out a dairy-free living, we have shortlisted some vegan eateries in the city that make great vegan-friendly desserts. Check them out RN!
1. Dark Chocolate Ice Cream @ Minus 30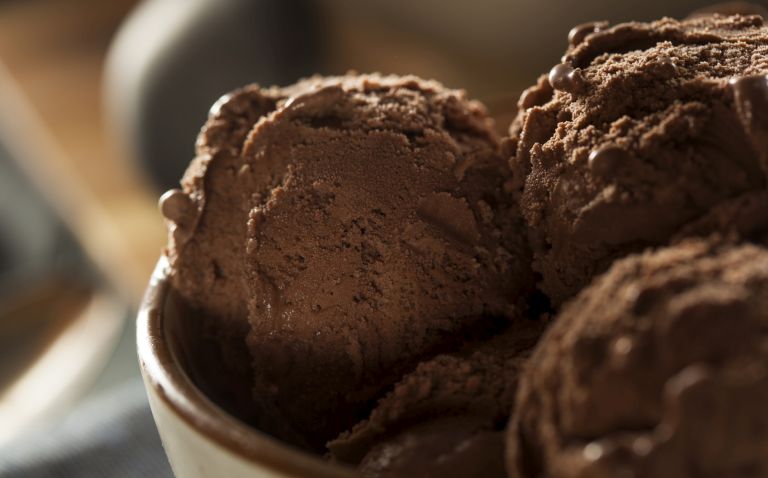 Ice creams lovers or the calorie-counters, now you don't have to worry about having dairy-based ic cream. How can ice cream have no milk or cream, and be cholesterol-free, gluten-free and trans-fat-free? Right? But Minus 30 has it all. Our favourite among their vegan ice cream flavour has to be their Dark Chocolate one. Apart from Dark Chocolate, they also have Hazelnut and Coconut flavours, and all of them are vegan.
Where: 246, Okhla Industrial Area, Okhla Phase 1, New Delhi
2. Vegan Dark Chocolate Gelato @ Rose Cafe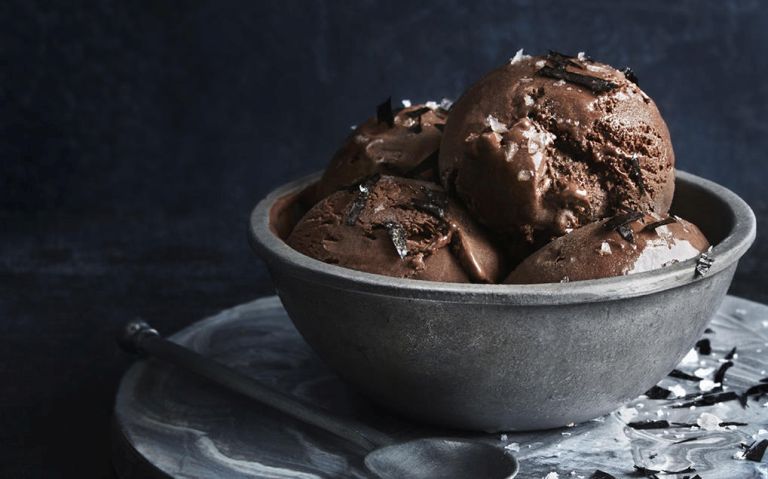 How can we forget Rose Cafe when it comes to vegan options! They have an elaborate vegan menu with excellent desserts. Even though it's a short menu, we're sure you'll love it. You should try their Vegan Dark Chocolate Gelato which is totally amazeballs! And if you are cake kind of a person, you should try their Vegan Cake of The Day.
Where: 2, Westend Marg, Saidulajab, Saket
3. Pumpkin Spice Mousse @ Greenr Cafe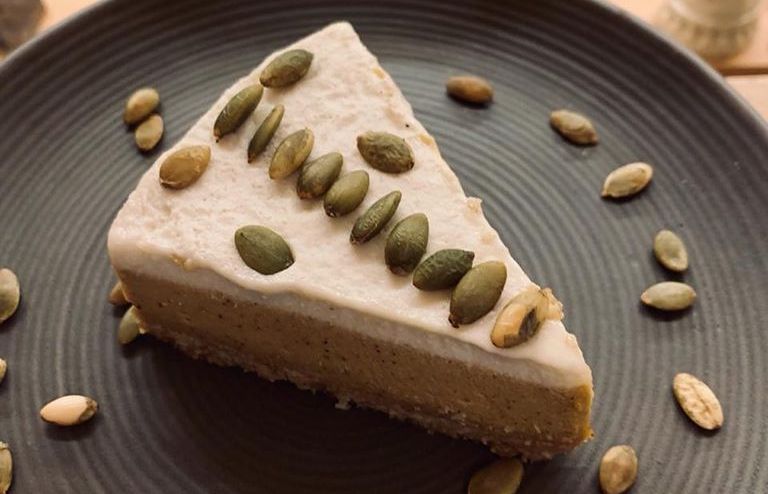 Yes, yes, we get it this dessert sounds a bit weird, but trust us it's the yummiest! This dessert is made from vegan pumpkin mousse, cinnamon, nutmeg, oats, brown sugar, pumpkin seeds and coconut cream. It's quite delish! Also, have a look at their Greenr Tiramisu, it is one of the best we've ever had!
Where: 01, 32nd Avenue, Sector 15, Gurgaon
4. Carrot Cake With Date Syrup @ Roadhouse Cafe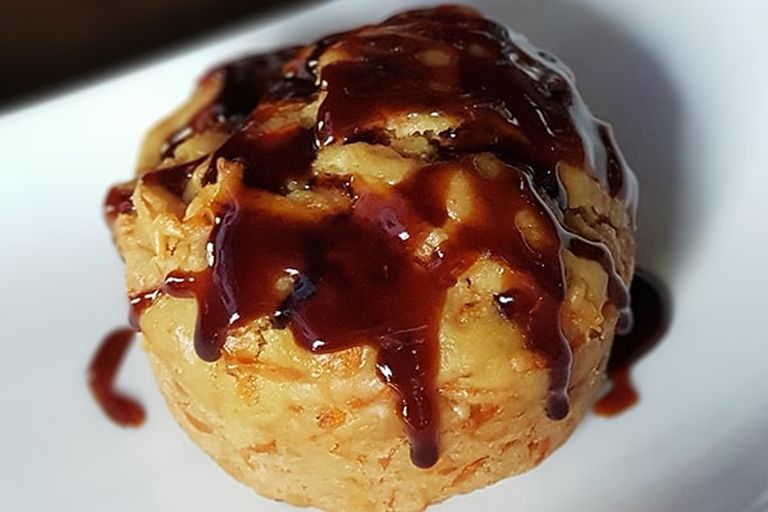 This restaurant offers uber-cool Vegan delights. ]It's located in Greater Kailash and is famous for its vegan-friendly desserts. Once you land in here, you should try their Vegan old-fashioned carrot cake with date syrup. To give the cake a sweet essence, the date syrup gives it a moist texture.
Where: M-22, 2nd Floor, Main Market, Greater Kailash 1 (GK1), New Delhi
5. Coconut Cake with Coconut Cream @ Getafix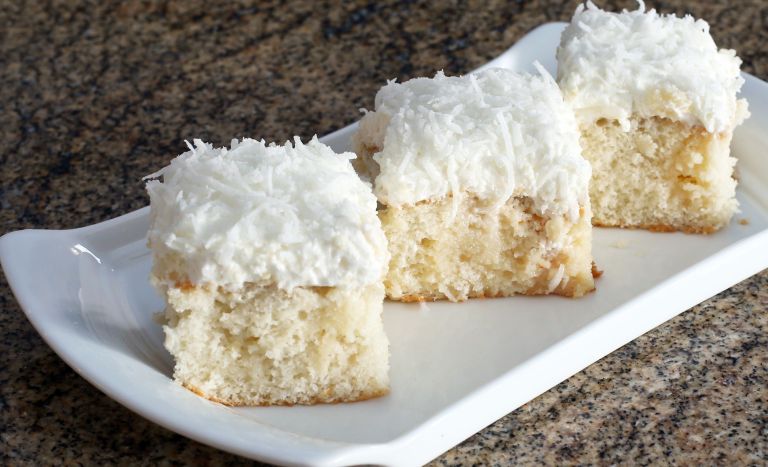 If you have a thing for coconut, then you should try their Coconut Cake With Coconut Cream. Yes, it's vegan and the yummiest! The dessert is low on sweetness but high on taste! To give the cake a better taste, it is paired with coconut cream. We are heading to try this yummy treat. What about you?
Where: M 15, 1st Floor, Greater Kailash (GK) 1; Shop 14 & 15, Ground Floor, Cross Point Mall, DLF Phase 4, Gurgaon and more outlets
6. Nutella Waffle @ Nut & Bowls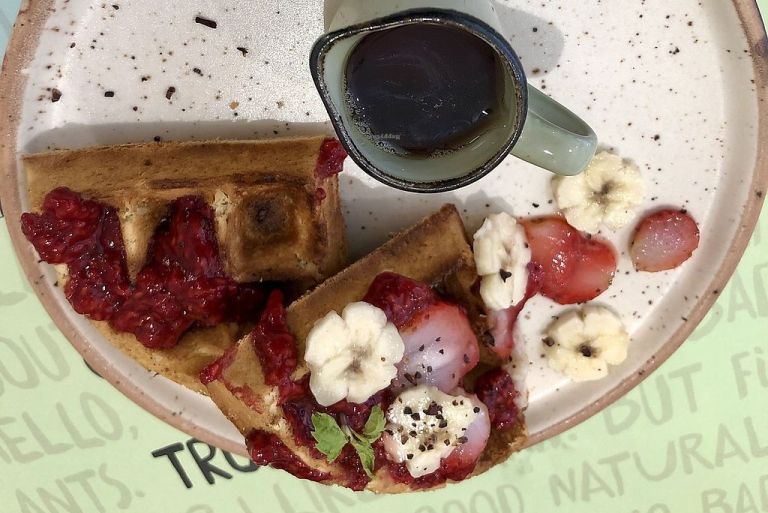 We know how much you guys like us love waffles like us. Are you confused about whether it's vegan or not? Nut & Bowls in Greater Kailash serves our favourite waffles with vegan Nutella. Served with strawberries, banana chunks, maple syrup and topped with chocolate chunks. You can even try their vegan pancakes. Trust us, these desserts will drive you crazy for sure!
Where: M 70, Ground Floor, M Block, Greater Kailash 2 (GK 2), New Delhi
7. Avocado Choco Mousse @ The Big Tree Cafe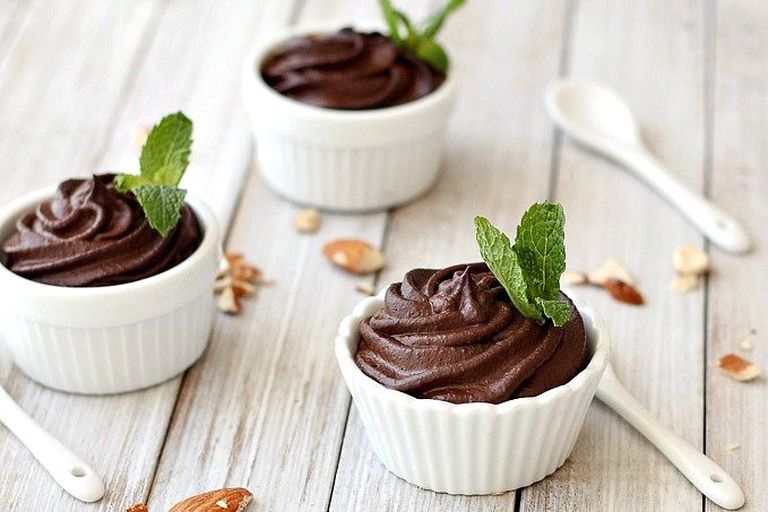 As fancy as the name, Avocado Choco Mousse at The Big Tree Cafe is a must-try. It's a healthy dessert made of avocado and chocolate. It's creamy and silky smooth, and you really can't taste the avocado in the dessert. It's a balance of both savour (avocado) and sweet (chocolate). If you are someone who loves experimenting, then you should try this unique and fancy vegan dessert.
Where: Opposite Rapid Metro Pillar 174, Golf Course Road, Gurgaon
8. Mango Cashew Cheesecake Tart @ FabCafe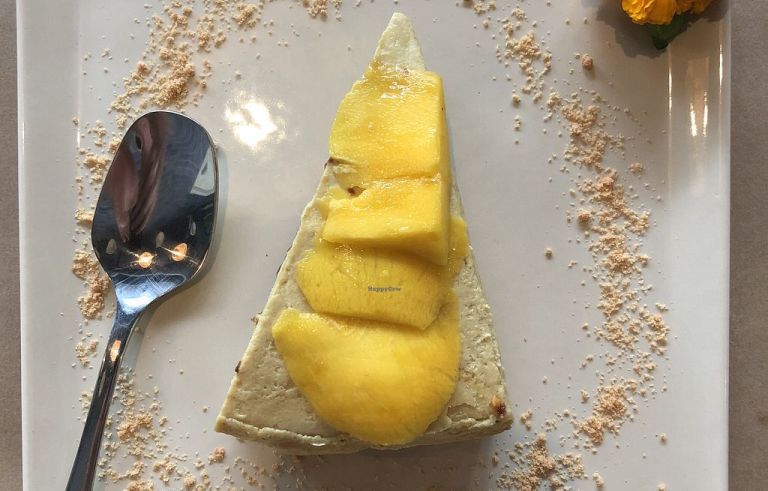 Hands down, FabCafe is one of the best cafes when it comes hogging on vegan and healthy food. Their vegan dessert menu will drive you crazy and will spoil you for choice. By far their best vegan dessert is the Mango Cashew Cheesecake Tart. The vegan tart is made with almonds, cashew butter, coconut sugar, coconut oil and jaggery syrup. Do you know the best part? The tart is topped with mango puree!
Where: Shop 10, Local Shopping Centre, Nelson Mandela Marg, Vasant Kunj; Plot 1, 2nd Floor, Unit 201, Hazipur, Sector 104, Near Sector 110, Noida and more outlets
(Featured Image Source: Facebook/begreenr; happy cow)