Repeat after us, daily physical activity for at least 30 minutes is important for our health. There's nothing new about it. We all know it and but we rarely follow it. In the daily hustle of life, managing tough jobs and personal life, we can hear people all around us cribbing about not having enough time to exercise. But trust us, if you try and experiment a bit, you'll actually look forward to your exercise.
For example, switching the gym with play fun sports with your buddies. But the logistical question is how and where. Which is why we found this kickass sports arena, SPADA, in the heart of Gurugram where you can indulge in fun sports with your buddies. Scroll down to know all about it!
Box Cricket, Football & More Fun Sports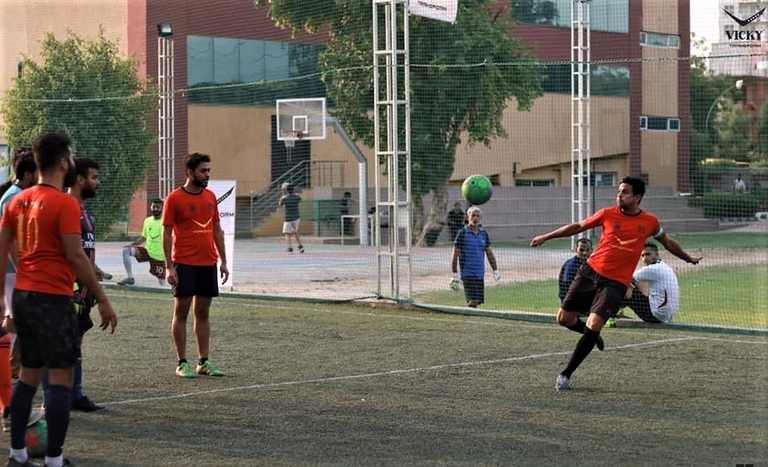 This multi-sports facility in sector 43, Gurgaon, SPADA Sports Arena, boasts of 5v5 turf football, 100 by 60 feet field caged from all sides and top. They also have premium artificial grass pitch and strong floodlights for night games. Apart from that, they also have facilities to play basketball and box cricket.
Who All Can Join?

Image Source: Facebook/SPADA Sports Arena


Image Source: Facebook/SPADA Sports Arena
Whether you are an individual or part of a bigger group, you are welcome here. As an individual, they will put you in a group wherein you can enjoy the sports of your choice with a bigger team. Or if you have a big enough gang, then you guys can book the entire turf for yourself and enjoy! To top it all, we hear it's the perfect spot to organize sports tournaments, matches and even corporate events. In fact, there are certain sports academies as well which operate out of this sports arena.
Where: Excelsior American School, 1, Sushant Lok Phase I, Block C2, DLF Phase IV, Sector 43, Gurugram
Contact: 098711 00340