Okay, let's admit it, Champa Gali is one of our favourite spots in the entire city. It's equal amounts of posh and secluded! And this has made the spot one of the best hang out joints for the young and urban crowd. And there's no dearth of hip and happening spots in the area- Jugmug Thela, Pho King, Patta Cafe and more. But if you're a sucker for cold brews in particular, then Champa Gali has something unique to offer you- Woke Cold Brew Coffee. Yes! This is coffee cart (believe it or not, it's true!) which serve cold brew coffee on tap! How unique is that! In fact, now this coffee cart has even expanded into a studio and they host pretty woke events too. Scroll down to know about this cool AF coffee haven in Champa Gali.
Image Source: facebook/wokecoldbrewcoffee


Image Source: facebook/wokecoldbrewcoffee
Coconut Cream, Vietnamese, Vanilla Cream & More Cold Brews
As we told you, this tiny coffee cart does cold brews on tap! We doubt if you can find that system anywhere else in the city. And what sets them apart is their unique flavours which would definitely please even those people who are not into coffee (if there is such a person!). They have innovative flavours like mint cold brew, orange cold brew, cinnamon cold brew, Vietnamese cold brew and more. But the buck doesn't just stop here. They have quite yummilicious bites to go along with the coffee, such as salads, pizzas, sandwiches, pasta and more.
All About The Woke Studio Which Also Hosts Comedy Gigs
If intimate crowds is your scene, then you'll love the studio that the cart has expanded into. They have a tiny studio, with a seating for about only 30 people and they host pretty woke events there, like comedy gigs.
The studio serves scrumptious bites from the Social Street Cafe, healthy desserts from Health Kitchen by BB and stand up comedy & improv acts by Playground Comedy Studio. In fact, we've heard some really good thing about their flour-less chocolate cake, which is made only from cocoa and eggs, which cuts down the carbs from it. What's amazing is that they are always open to collaborating and you can even order a cart for your next event!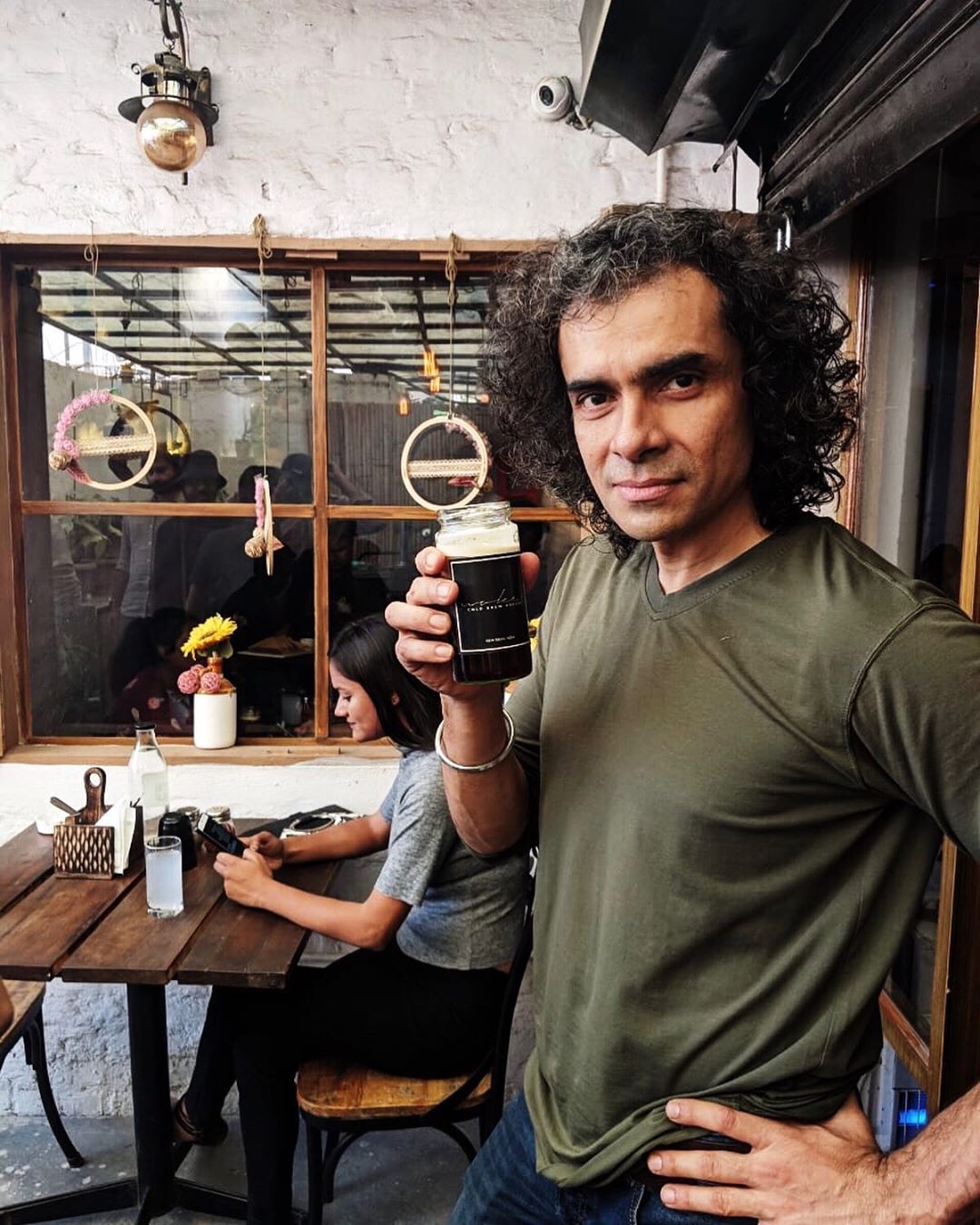 And surprise, surprise! Our favourite Bollywood director, Imtiaz Ali too has been there! Going by the scenes of Champa Gali in his latest, Love Aaj Kal (2020), we guess Imtiaz couldn't resist a cold brew while shooting!
Where: Champa Gali, Saket, New Delhi
Featured Image Source: Facebook/wokecoldbrewcoffee