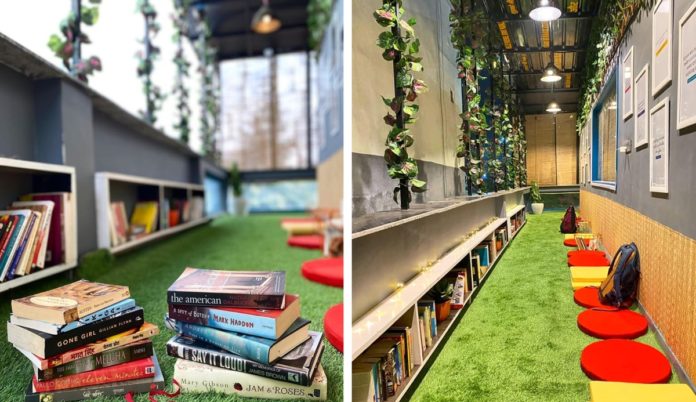 Located in Gurgaon, Jagah Co is a coworking spot for all you creative bees out there. But the buck doesn't just stop there. It's much more than that. It's India's first balcony library andcafé- all rolled into one! Scroll down to know more about this space.
What Is It All About?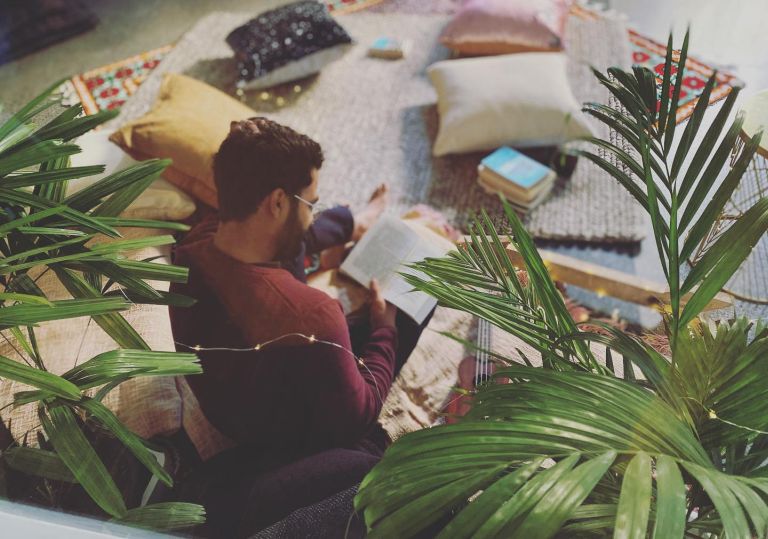 Jagah.co lends you space for creative workshops and exhibitions. All the coworkers are provided with a whole lot of facilities like power backup, lockers, private seating areas, a meeting room, and unlimited access to coffee and tea! And trust us, it's an ideal place to curl up with a book in one hand and a mug of warm coffee in another. There ain't anything better than this, right?
Balcony Library And Food Are Simply Unmissable!

Image Source: Facebook/jagah.co

Image Source: Instagram/jagahco
Jagah.co has collaborated with a cafe called OTM cafe and is known for dishing out homemade doughnuts, momos, tarts, and coffee. The food is simple yet healthy and nourishing. All the dishes served here are affordable and won't hurt your pocket at all!

Image Source: Instagram/jagahco


Image Source: Instagram/jagahco
With its vibrant and colourful interiors, lush greenery, bean bags, comfy cushions and rugs all around, Jagah Co. has tons of picturesque shots to get yourself clicked. Atleast, your gram needs a new update! Not to miss is their balcony which is a no-gadgets zone without Wi-Fi. Isn't it amazing? In an age of addiction to social media, it's a great way to escape!

Image Source: Facebook/jagah.co


Image Source: Facebook/jagah.co
Wait up, the big bomb is yet to be dropped off! Jagah Co. houses 2,000 books on display, don't believe go and visit yourself. But you can't rent or either buy the books on display. That means you have to read your favourite book their because this coworking place will let you keep coming back!
So go ahead and check out this space whether you are looking at a coworking or simply diving into the books.
(Featured Image Source: Jagah.co/facebook)